Printable Mother's Day Notecards
Celebrate the mom in your life with these free printable mother's day notecards, complete with matching envelope liners! So easy!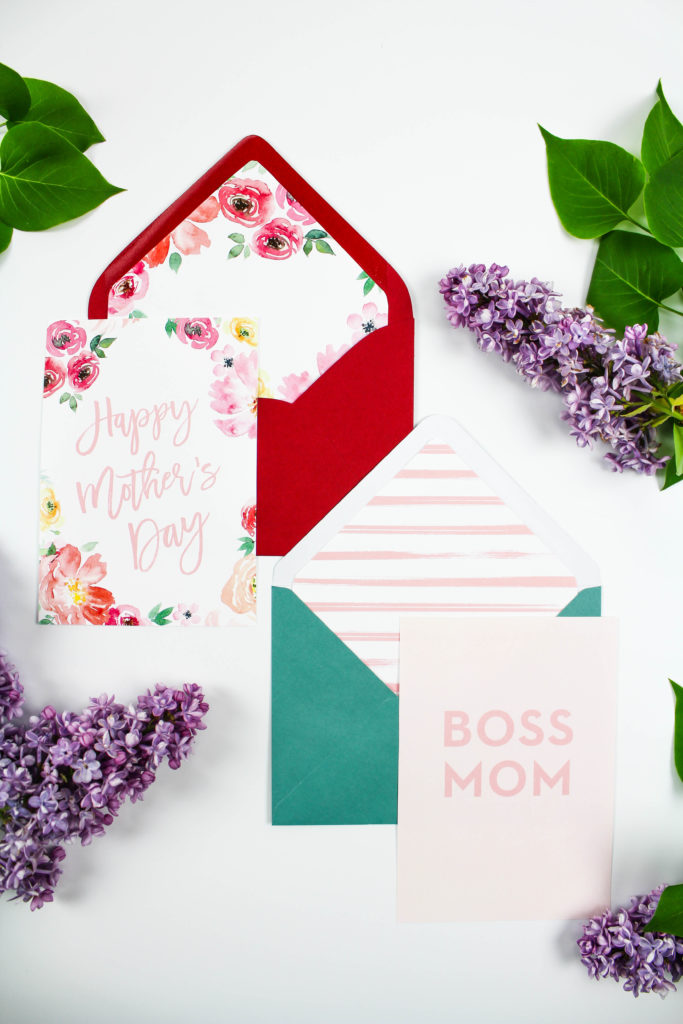 I hate to admit it, but as I get older, it's inevitable. Almost everything that your mom told you when you were growing up is actually correct. I know…I don't like admitting it either. But it's kinda true. We like to pretend we have all the answers, but our moms actually do. At least, most of the time. (But I still don't like to admit it when I'm around her).
So it's only fair that for Mother's Day, we shower the all-knowing ladies in our lives with a little bit of admiration and maaaaybe even admit that she's always been right. (And if that's the route you want to go, I have a notecard for that 😉 )
Today, I'm sharing these free printable mother's day notecards with you guys. They are fun, pretty, and even come with mismatched envelope liners, which I love almost as much as the cards!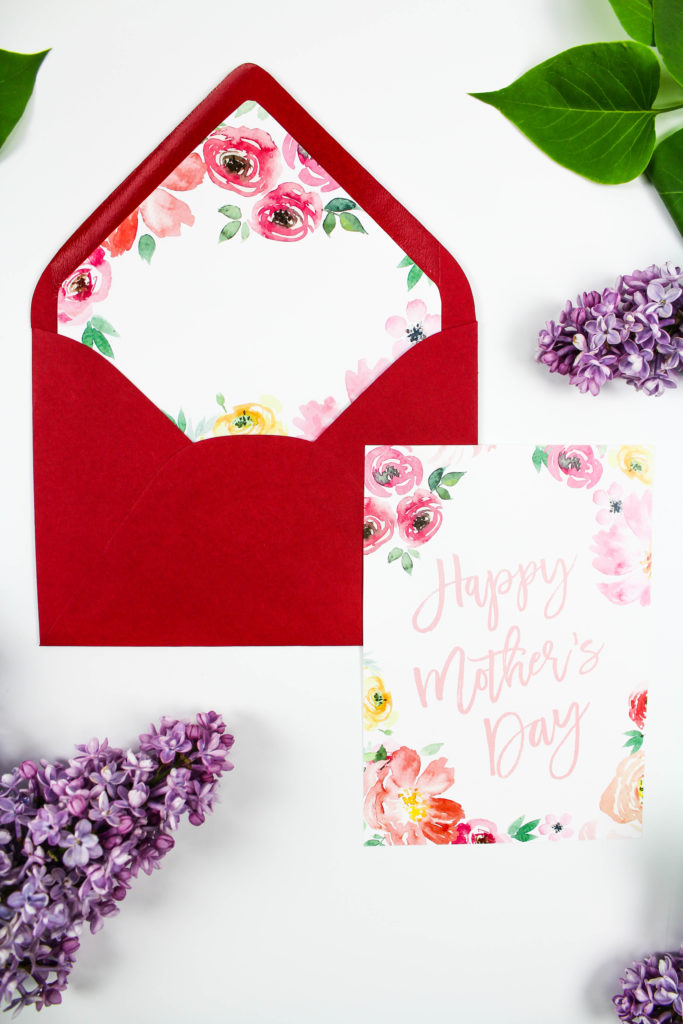 You can choose to be a cheeky or as sweet as you want, but whatever path you choose to take, they are all still pretty fabulous. And who doesn't love a free printable?!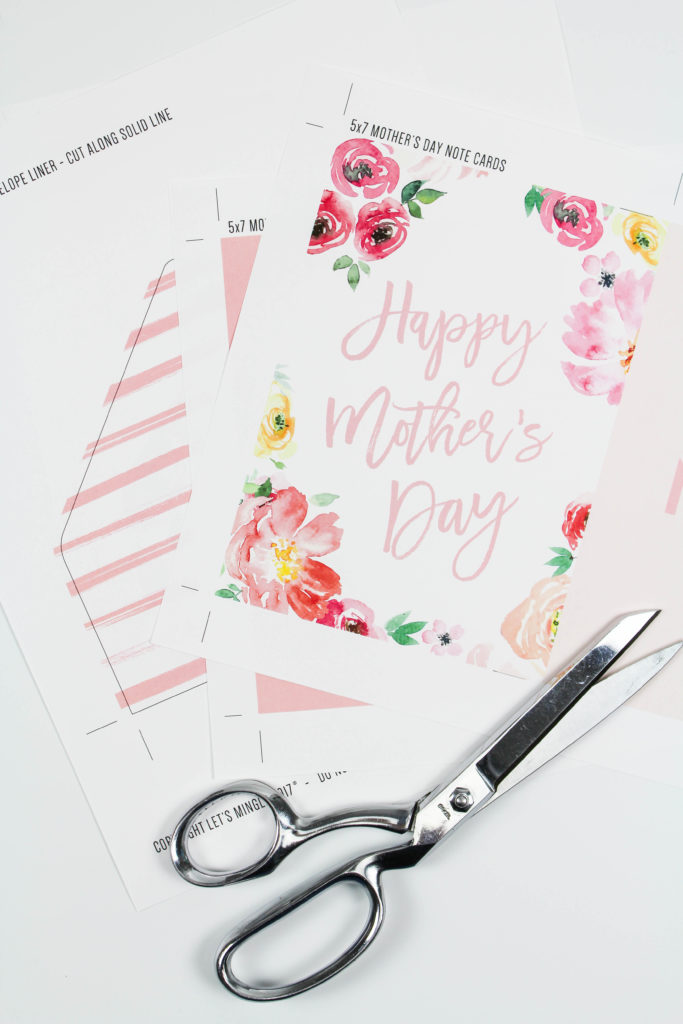 Here's what you'll need to make your own:
Printable Mother's Day Notecards File
Scissors
Glue
5 x 7 Envelopes (Size A7)
First, print the files on your home (or work) printer. I prefer to print the files on card stock, just because it makes the notecards a lot sturdier, much like a store bought notecard.
Using scissors, cut out the card and envelope liner that you want to use. There are a total of 4 different cards to pick from and two different envelope liners. They are all really fun to mix and match!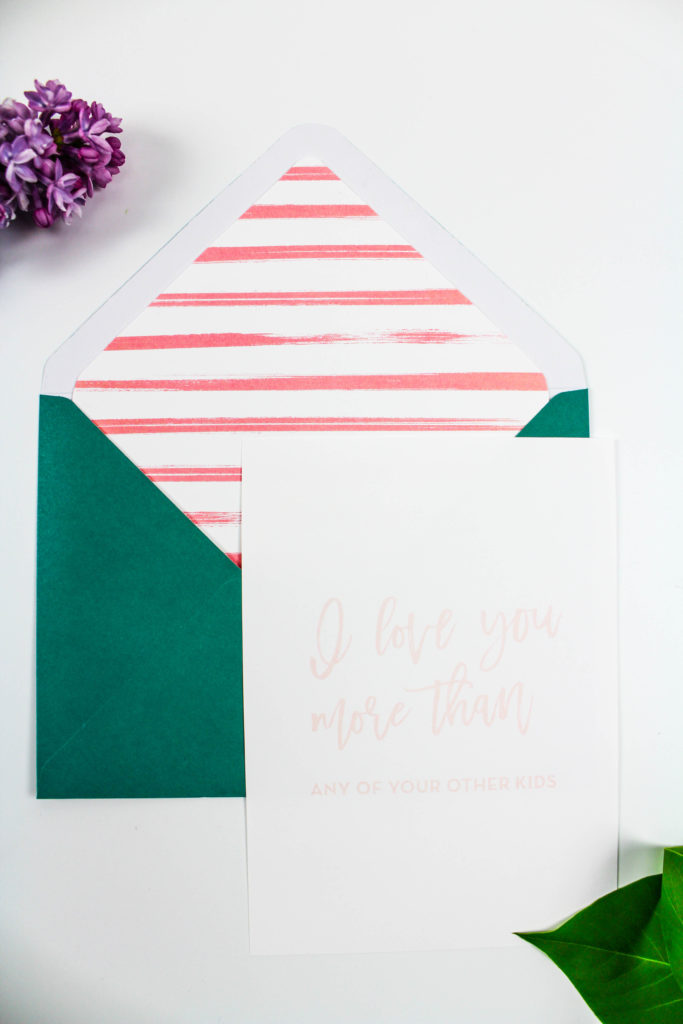 I like to fit the envelope liner into the inside of the envelope before glueing it in place, just to make sure it's going to fit the way I want. The bottom of the liner should fall just below the bottom flap of the envelope. Once you have a good idea on fit and sizing, use glue around the edges of the liner and press into the envelope, smoothing it as you go to ensure a flat and tight fit. Allow it to dry completely before putting your card into the envelope.
Flip your notecard over and write the message for your mom or mother-in-law or step-mom or whomever fits that motherly role in your life and who you want to celebrate on Mother's Day!
Place the notecard into the envelope and seal.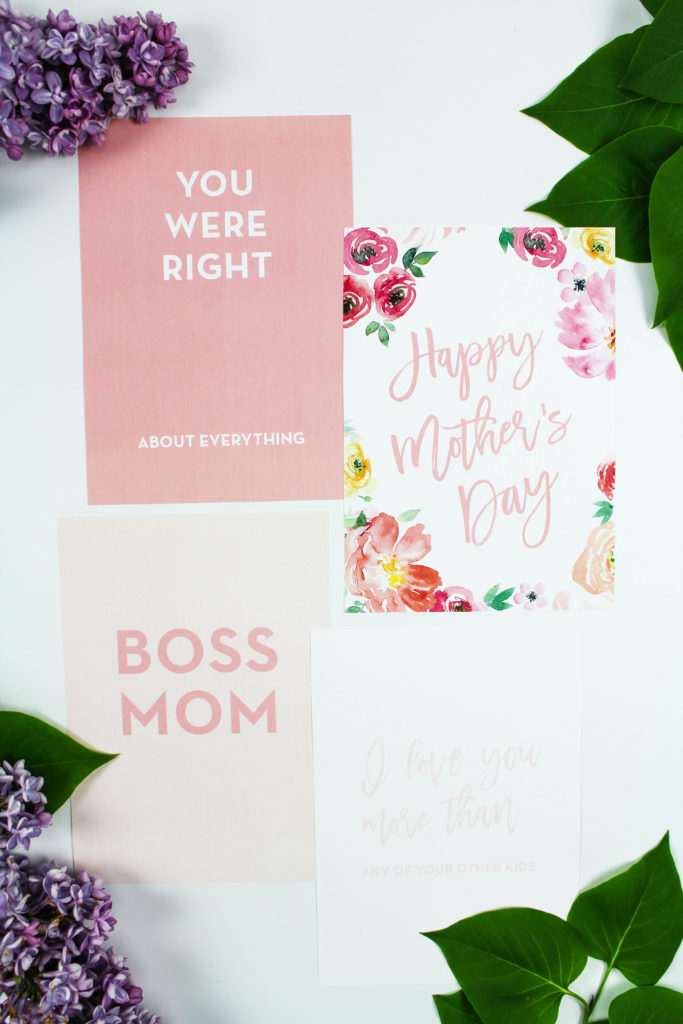 Such an easy project and a card that you can bet she won't get from anyone else!
These printable mother's day notecards are the perfect way to show mom how much you care. Also, check out the blog tomorrow for another simple (delish and pretty!) tutorial that would pair perfectly with these notecards for mom!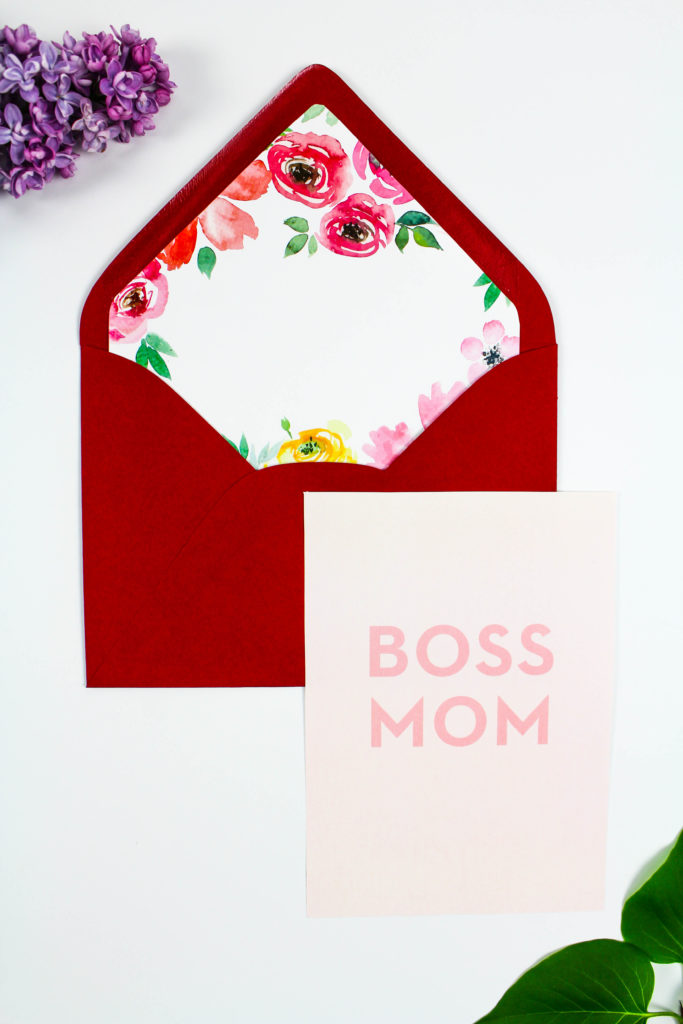 Disclosure
Sponsored posts or gifted items will be fully disclosed, and any thoughts and opinions shared are always honest and my own. Some posts contain contextual affiliate links, from which I may receive a commission on sales should you use them to make a purchase. No matter what, everything you see on Let's Mingle is something I genuinely like and recommend.