Edible Floral Chocolate Bars
These edible floral chocolate bars are a cinch to make and would be a gorgeous gift idea too! Check out the easy recipe!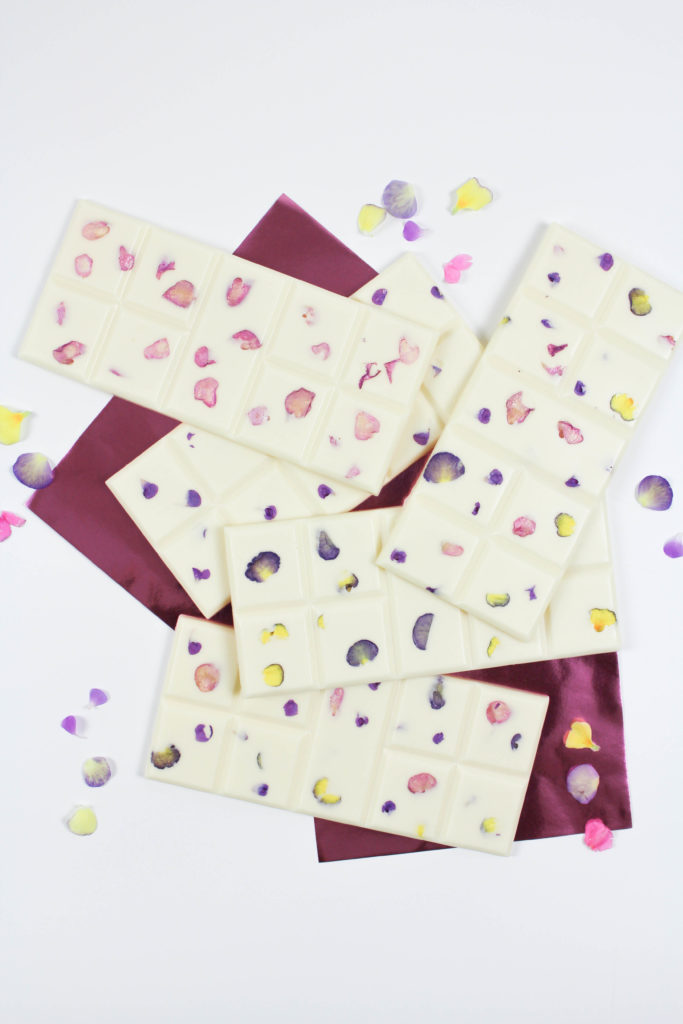 Don't get me wrong. I like flowers, but I LOVE chocolate. I'll always pick something edible over something that's going to wilt and die in a few days. BUT, combine the two together and you have a winning combination on your hands! These edible floral chocolate bars are a CINCH to make, are gorgeous (no, really, I am sharing 8 million photos because they are just too pretty), and would make the perfect gift for mom this mother's day! They'd also be great to gift to a bestie, or honestly, just to make and enjoy yourself! Who really wants to give these away anyway…? Not me!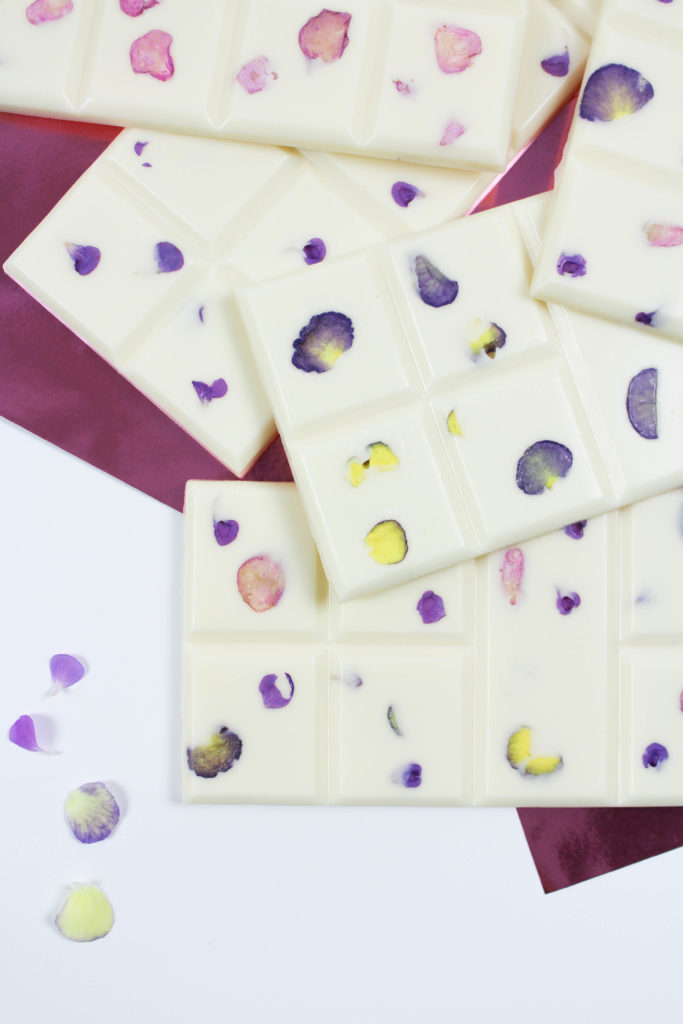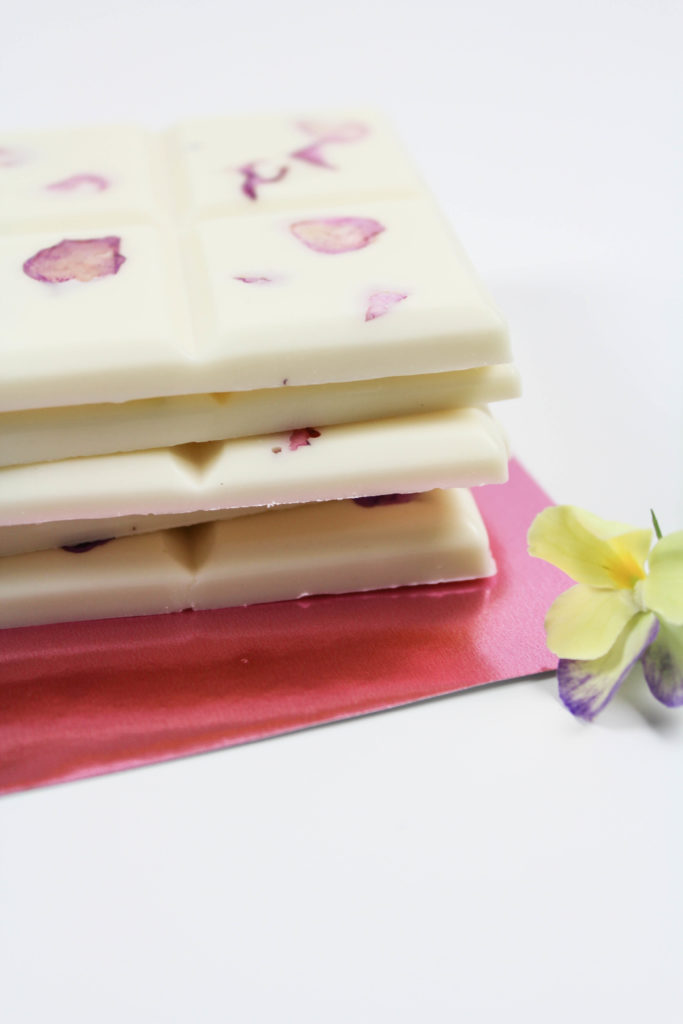 When it comes to edible flowers, there are actually a lot more varieties that you can choose from than I ever knew. A lot of them grow in your very own garden!
For these bars, I used pansies, violets, and geraniums. You can find an awesome full list of edible flowers, tips, and warnings here.
The best type of flowers to use are ones you grow yourself. This way, you'll know they are clean, pest free, and haven't been sprayed with any pesticides. If you're not interested in growing your own, be careful and pick blooms that are organic.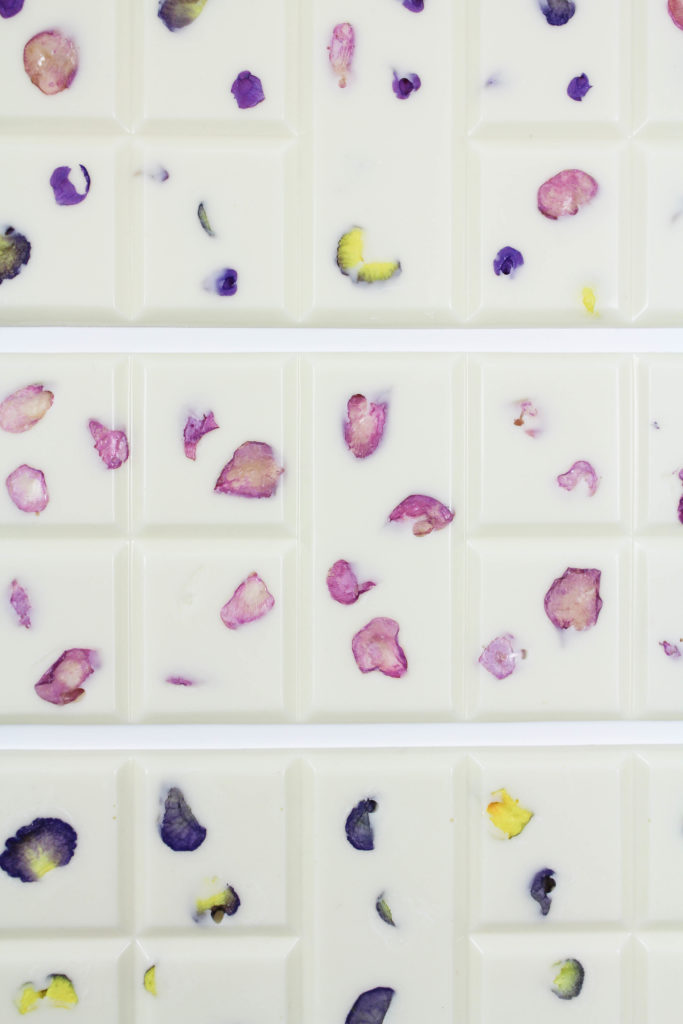 Here's what you'll need to make your own:
White Chocolate or White Candy Melts
Edible Flowers
Silicone Chocolate Bar Mold (I used this one this one)
To wrap your bars you can use:
Foil Candy Wrappers (I used these ones)
Scrapbook Paper
Twine
Decide which flowers you want to use, and remove enough petals from the plant to fill your mold. Don't cover the whole mold, because you still want to be able to see the chocolate!
Place the petals into the bottom of your mold in whichever places you want them to be on the top of your finished bar.
Melt your chocolate according to the package directions. You can use the microwave for candy melts, or use my favorite way to melt chocolate.
Once your chocolate is melted and ready to go, pour it slowly into the mold, ensuring to cover all of the petals but not to overfill your mold. You don't need as much as you think!
Shake the mold gently to fill in an gaps or empty spaces and then gently tap on a flat surface to remove any air bubbles.
Place into the freezer for about 15 minutes for the chocolate to harden. Gently remove the bar from the mold and eat or wrap for gifting!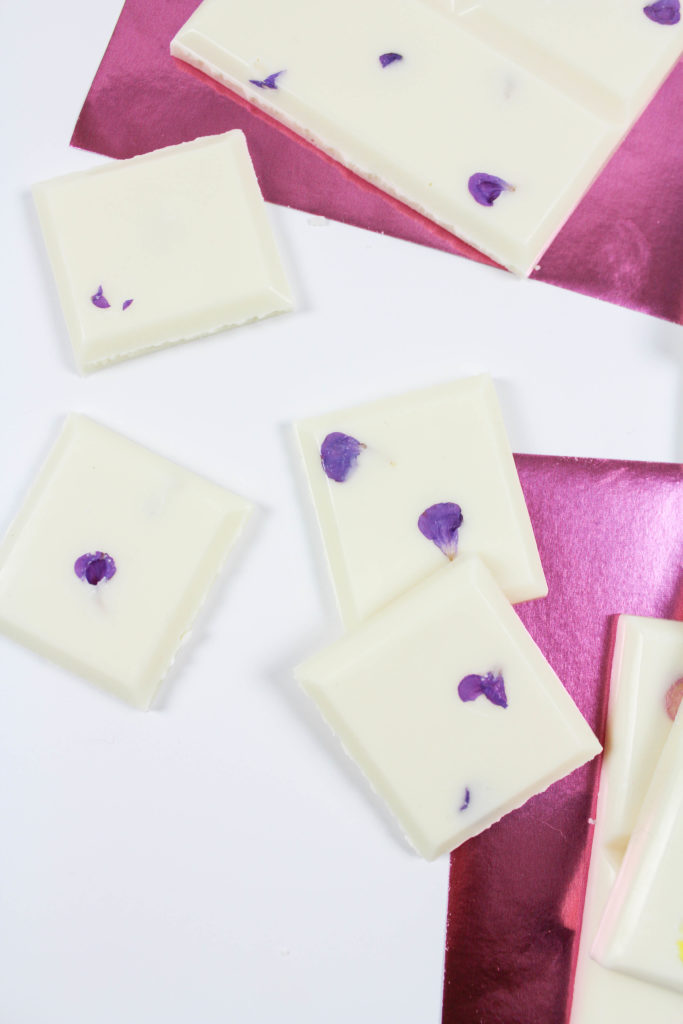 You can choose to use only one type of flower for each of your edible floral chocolate bars, or you can mix different petals from different plants for a bit of variety!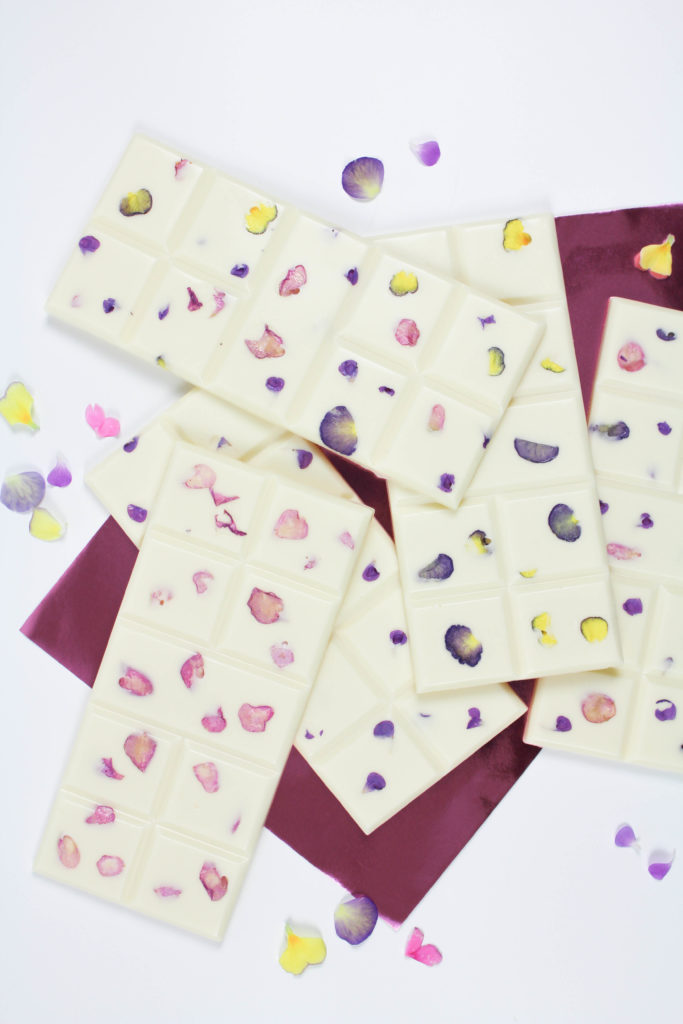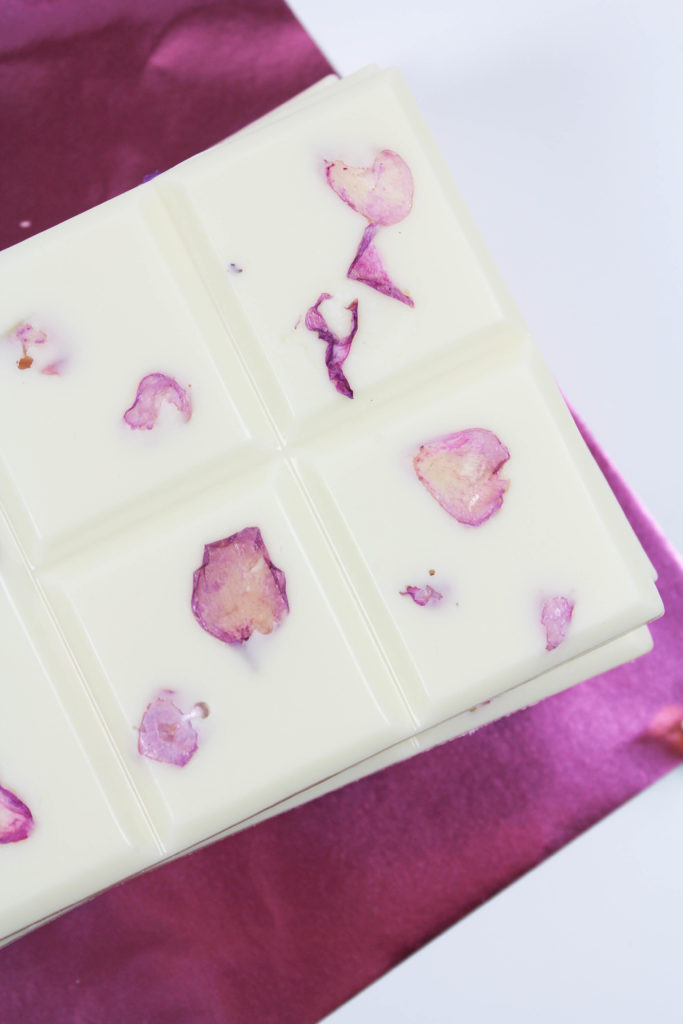 They are so fun and easy to make and gorgeous to boot! Who wouldn't want to receive one of these pretty little bars?!
Disclosure
Sponsored posts or gifted items will be fully disclosed, and any thoughts and opinions shared are always honest and my own. Some posts contain contextual affiliate links, from which I may receive a commission on sales should you use them to make a purchase. No matter what, everything you see on Let's Mingle is something I genuinely like and recommend.