These DIY diamond wine charms are easy to make, super cute, and can be made in an afternoon. Check out the tutorial!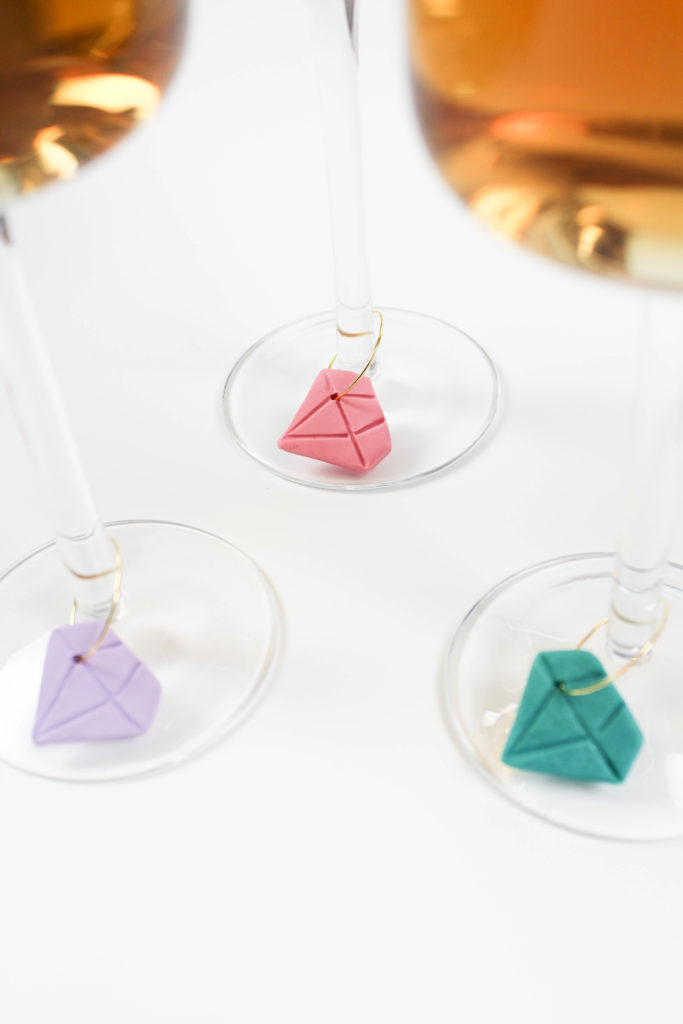 Believe it or not, I'm a newbie when it comes to the world of wine. I've moved onto some more classic whites and have ventured farther than a Moscato or Riesling, but I'm still not a reds fan yet. (I'm working on it!) As I've dived deeper into all things grape, I find myself hosting more and more wine nights, researching perfect pairings, and geeking out over wine glasses and other accessories. One of the things that I don't have yet….? Wine charms! It's really easy to misplace your glass when you have a few friends over, so I decided to make some fun DIY diamond wine charms for myself!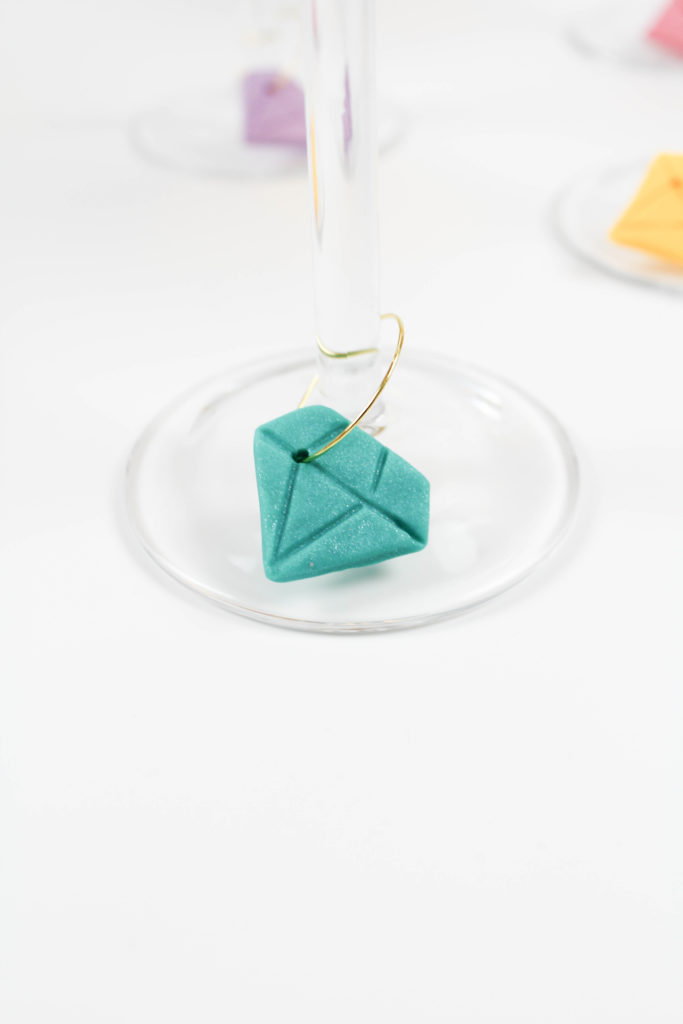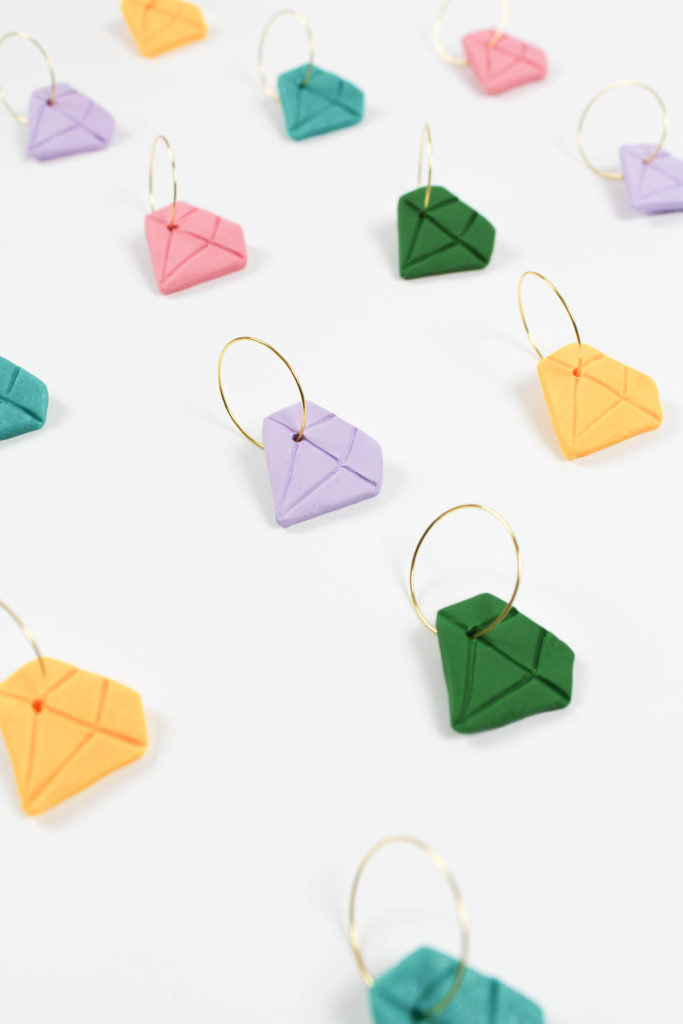 With just a few supplies from your local craft store, you can make these fun little charms in an afternoon. And the best part…? You don't even have to be armed with any design skills!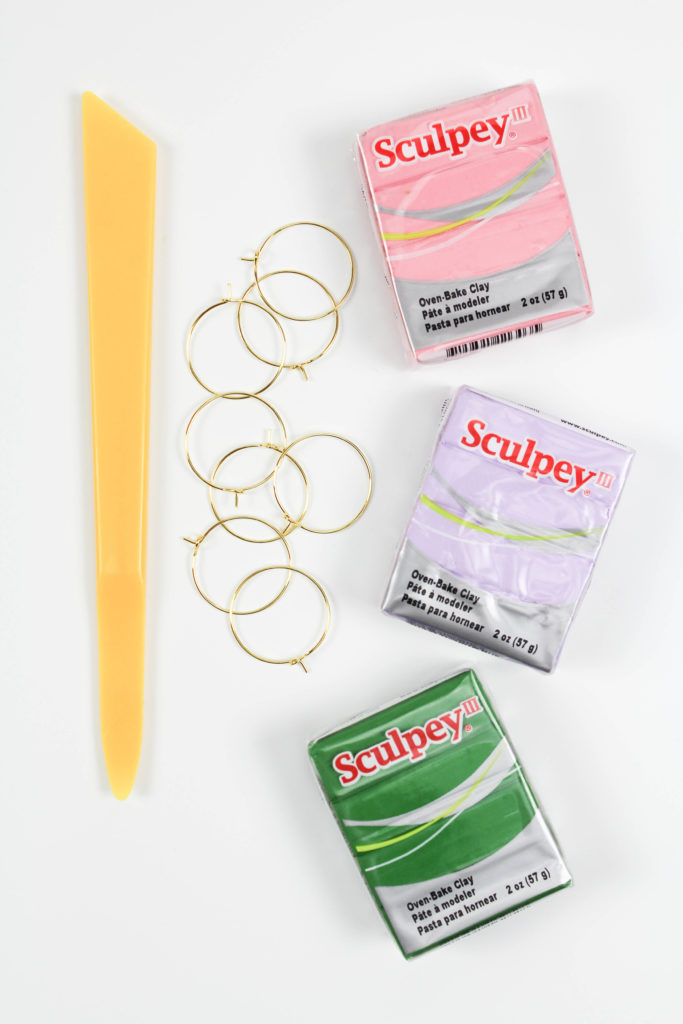 Here's what you'll need to make your own:
Clay
Clay Cutting Tool
Baking Sheet
First, begin by rolling your clay out into a flat circle, deciding how thick you want your finished diamonds to be. Mine are about 1/4″ thick. Once you have your desired thickness, begin to cut out a diamond shape, using your clay cutting tool. You can free hand it, or do what I did to make it even easier on yourself, and trace a diamond pattern using a "stencil". (I just found a shape I liked online and printed it in the size I wanted my finished charms to be).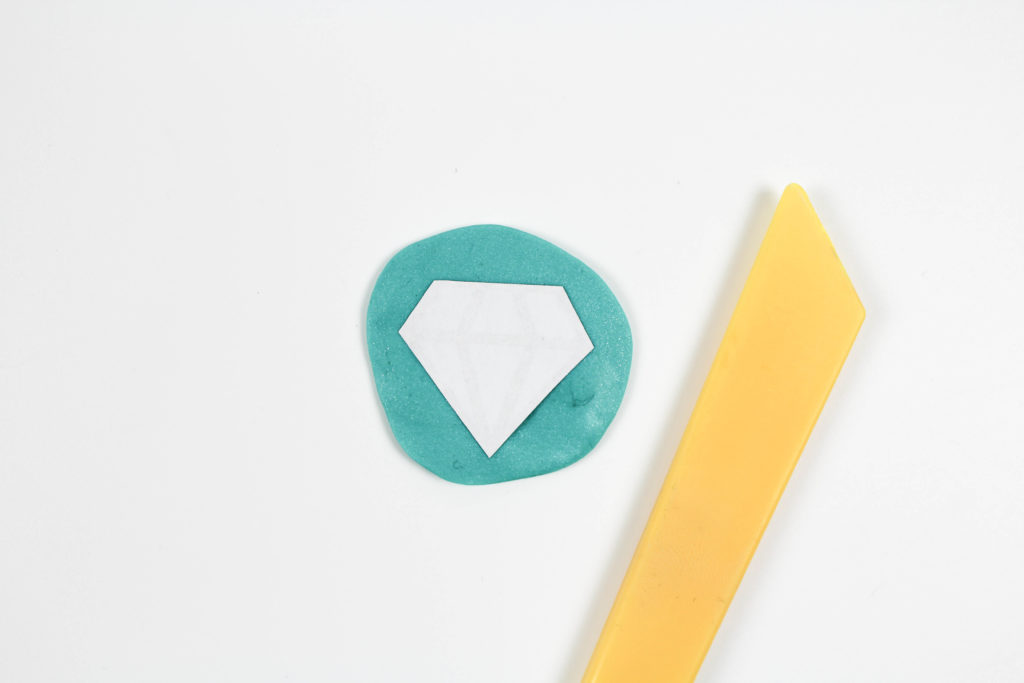 Once you have your shape cut out, using your fingers, gently round out the edges a little bit, so that they are smoother and not so jagged.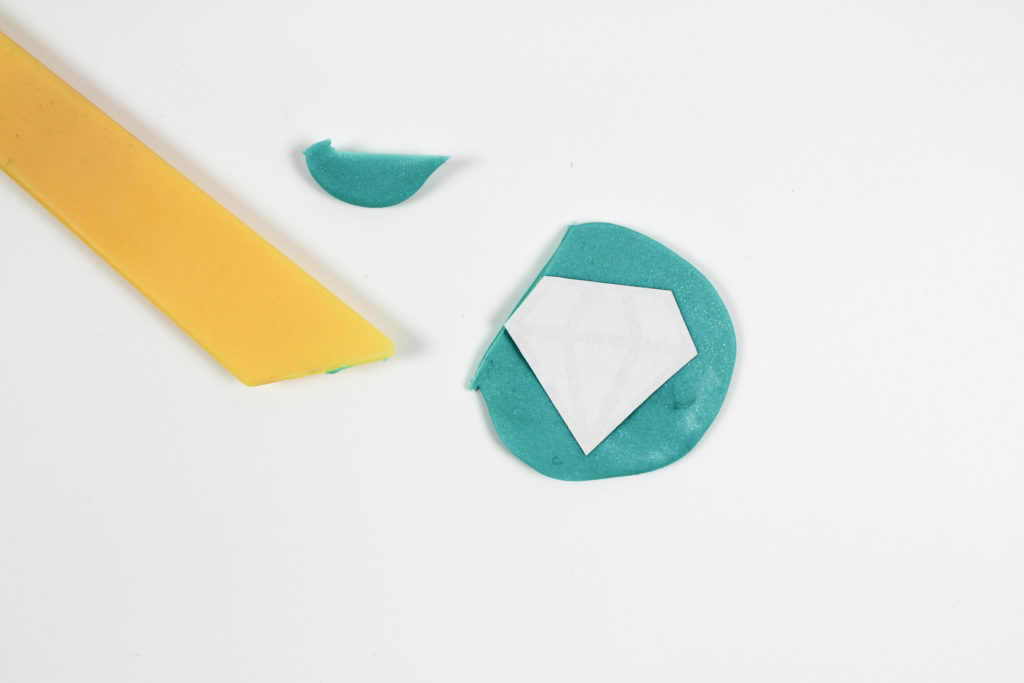 Using your clay tool, imprint the diamond cross pattern onto the top of your diamond shape. Be careful not to press too hard so that you don't go all the way through. To deepen the lines, go over them a few times, lightly, with your tool.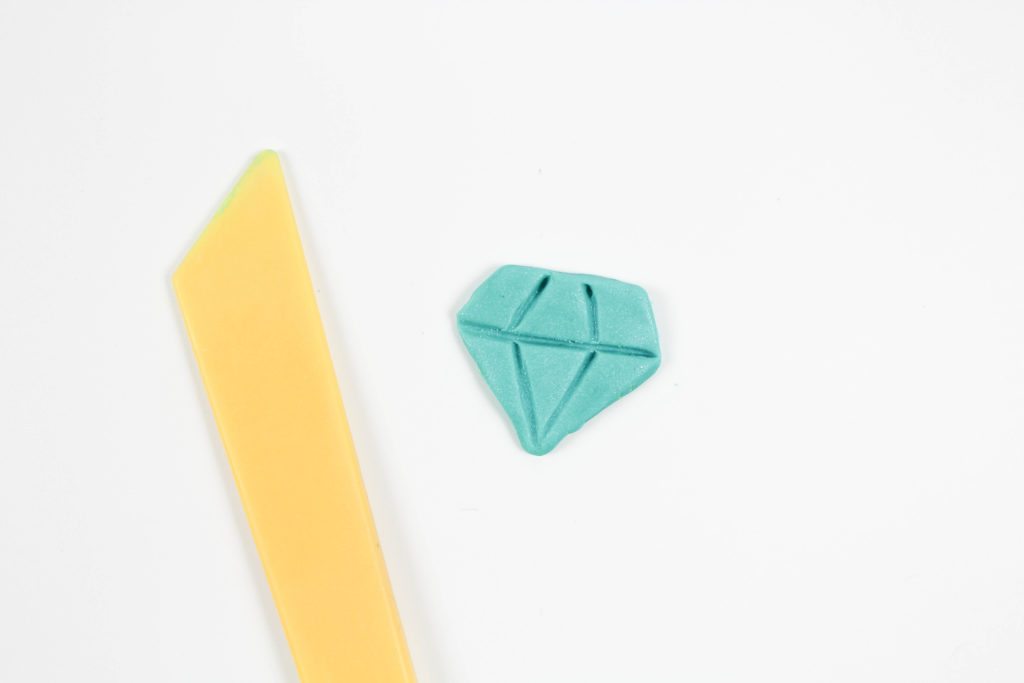 Using the end of one of the beading hoops, carefully create a small hole in the top left corner of your finished diamond.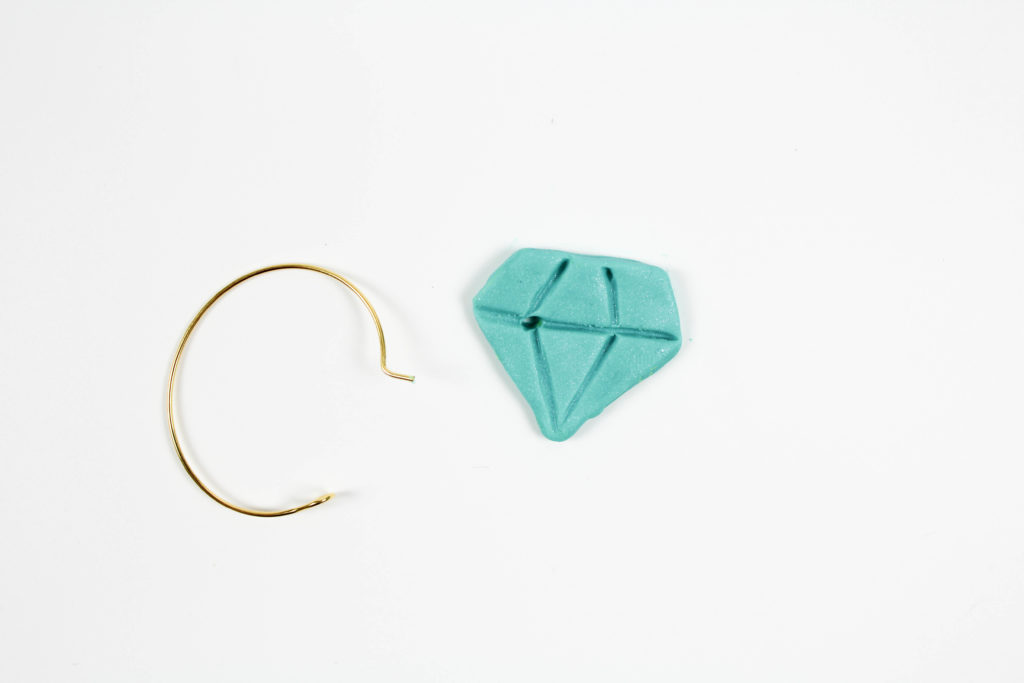 Place your diamonds onto a baking sheet and bake according to the package directions on your clay. (Mine were baked at 275 degrees for 15 minutes). Allow to cool completely before use.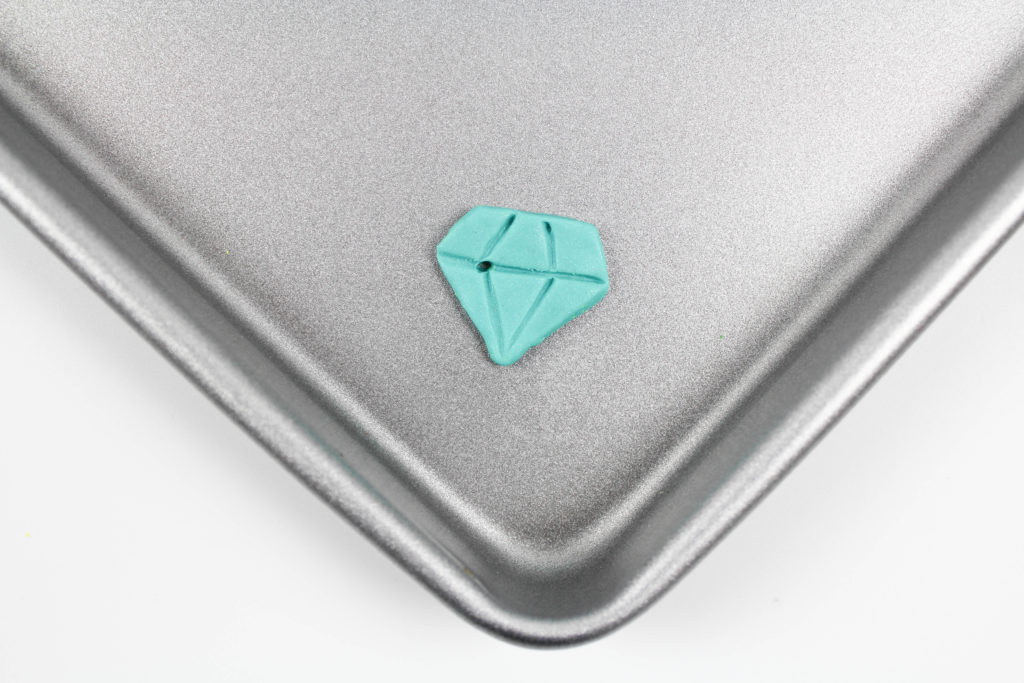 Place a beading hoop through the hole of your finished diamond and place around the stem of your wine glass.
Easy, right?!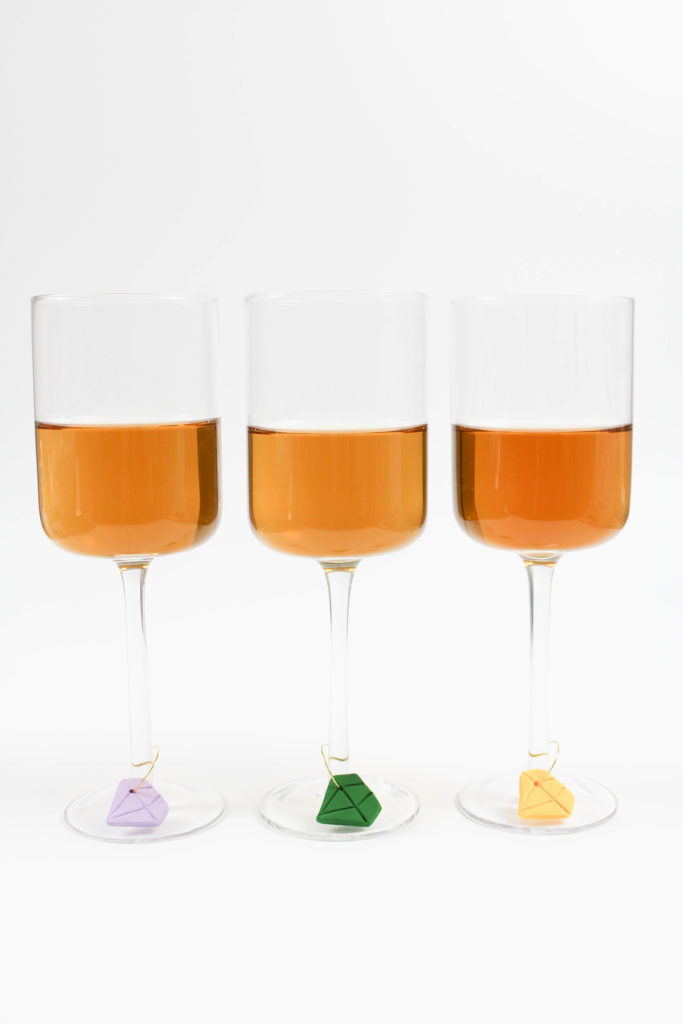 These DIY diamond wine charms are so cute and would make a great gift too! I especially love how the finished sparkle ones look!)
Do you guys have any wine recommendations for me? Or tips for easing yourself into the red family? I'm sure there are some fellow wine-o's out there!
Disclosure
Sponsored posts or gifted items will be fully disclosed, and any thoughts and opinions shared are always honest and my own. Some posts contain contextual affiliate links, from which I may receive a commission on sales should you use them to make a purchase. No matter what, everything you see on Let's Mingle is something I genuinely like and recommend.