DIY Submerged Centerpieces
These DIY submerged centerpieces are simple to create and add a wow factor to your events or gatherings. Check out the easy how-to below!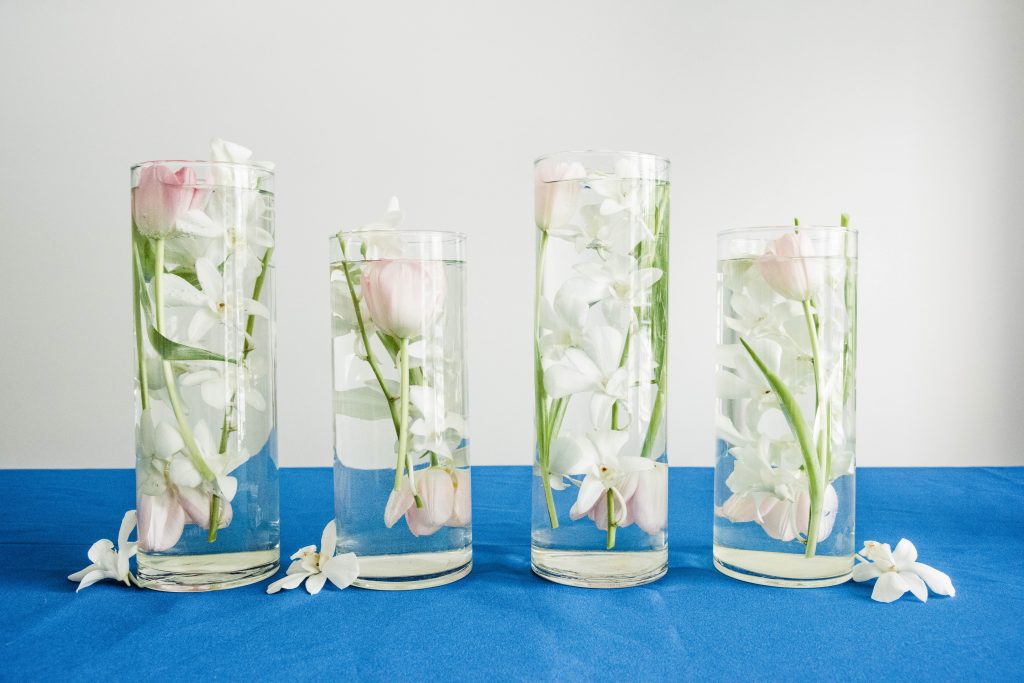 Lately, I've been obsessed with having fresh flowers around my house. I tend to find myself picking up fresh bouquets from the grocery store and finding new places to put them all the time. And the same goes for events and get-togethers. I always love having fresh bouquets and arrangements around for everything from a simple girl's night to an elegant dinner party. If you love the look of fresh flowers, but are a little intimidated to try out your own arrangements, these DIY submerged centerpieces are going to be right up your alley!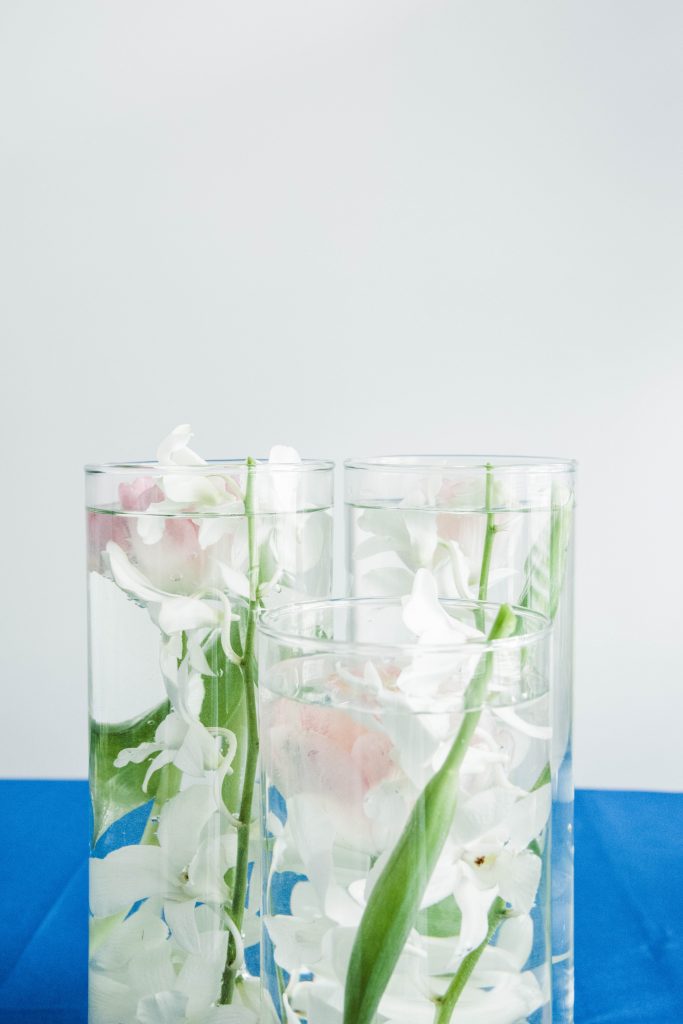 Sometimes, the thought of putting together your own floral arrangement or floral centerpiece can be a bit overwhelming and you might not exactly know where to start, but I think that I can confidently go into today's post and say that this will be the easiest floral centerpiece you guys will ever make. You can't really mess this up and the end result is simple, yet stunning. These DIY submerged centerpieces are one of my fave (and easy!) ways to dress up a table!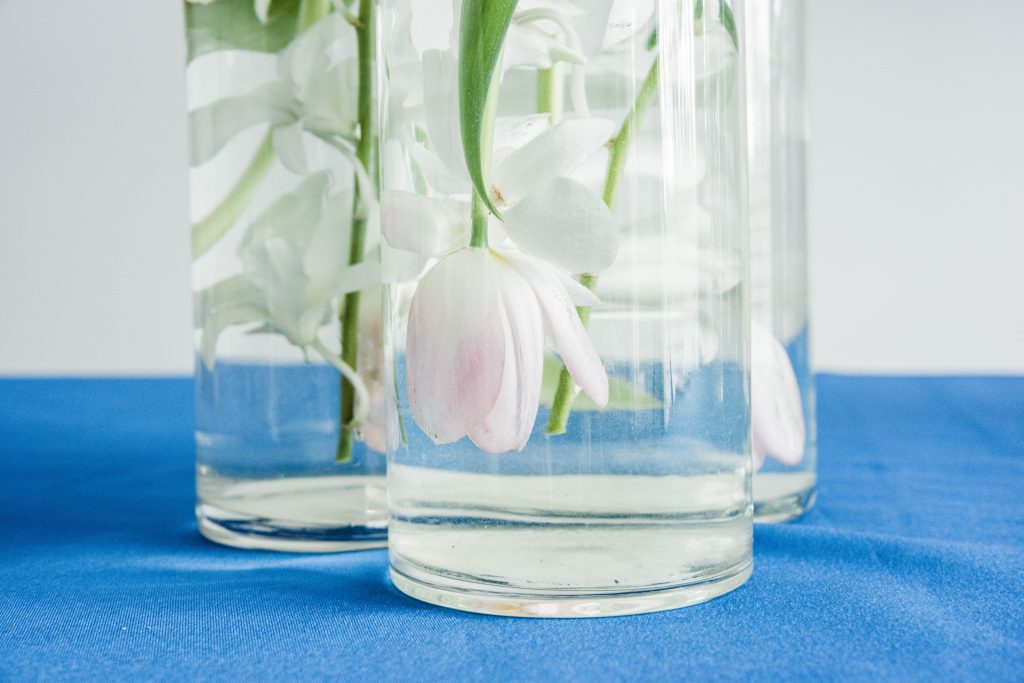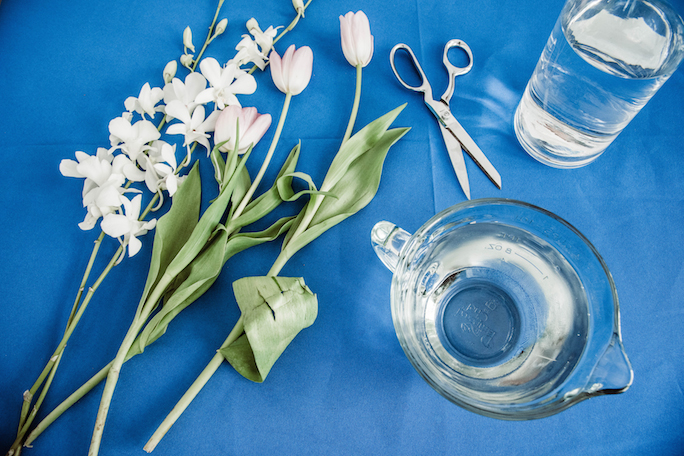 Here's what you'll need to make your own:
Tall Glass Vases
Water
Scissors
Flowers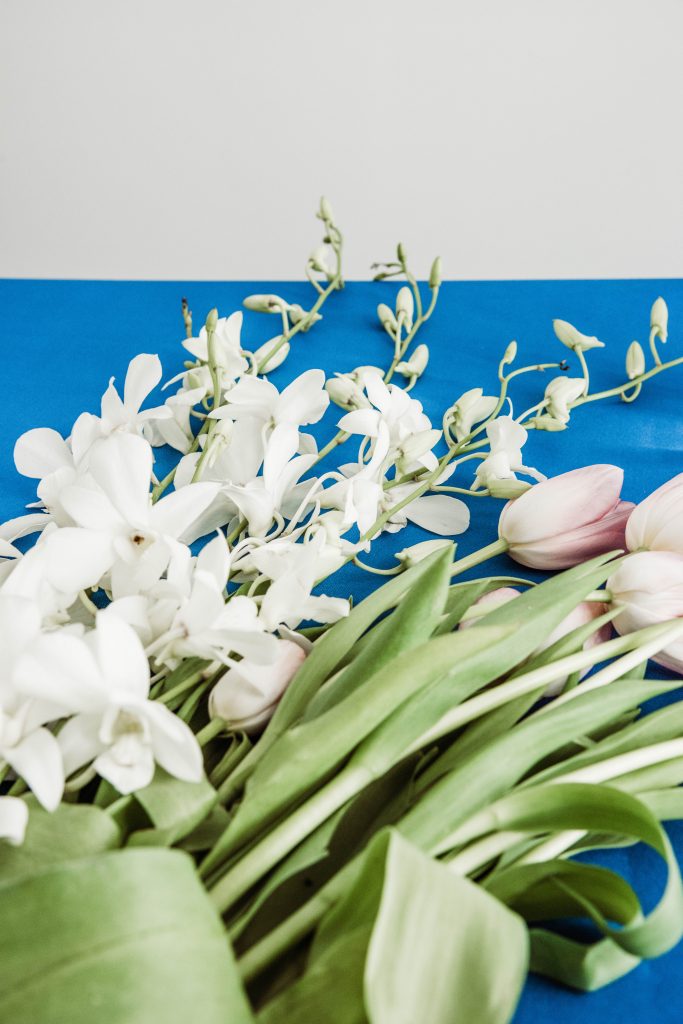 When it comes to picking out flowers, pick varieties that are more hearty and have full blooms. Most flowers can be submerged, but be careful not to pick flowers with thin petals. Orchids, tulips, roses, spider mums, gerber daisies, tropical protea, and calla lily's are all great choices to use.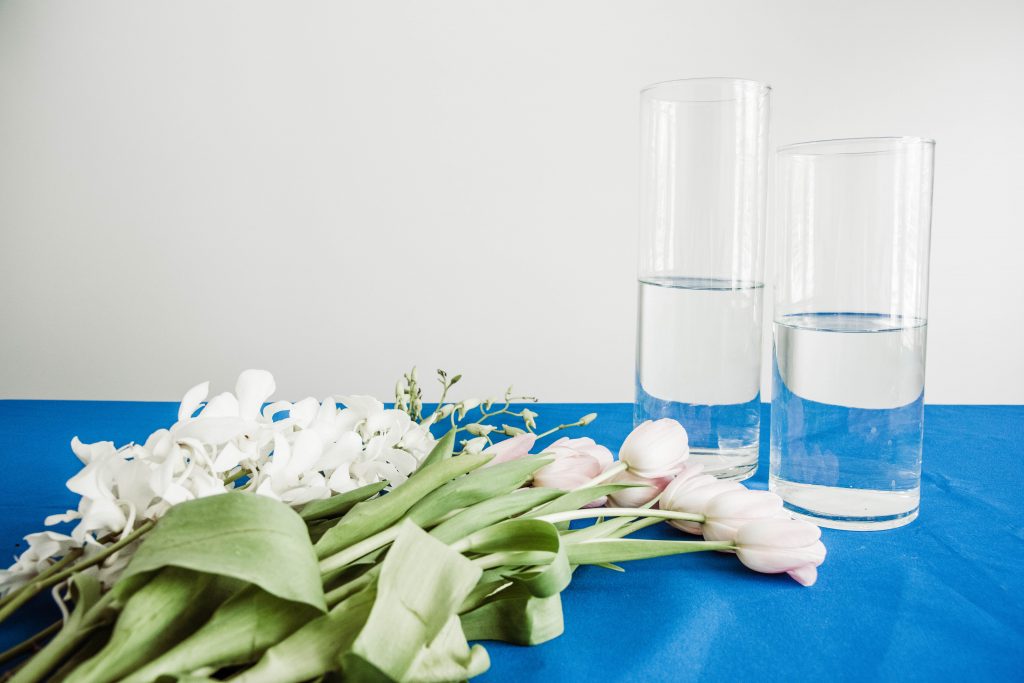 You can use vases that are all the same height or you can vary the heights to add some more dimension to your finished centerpiece.
Begin by filling your vases up halfway with water.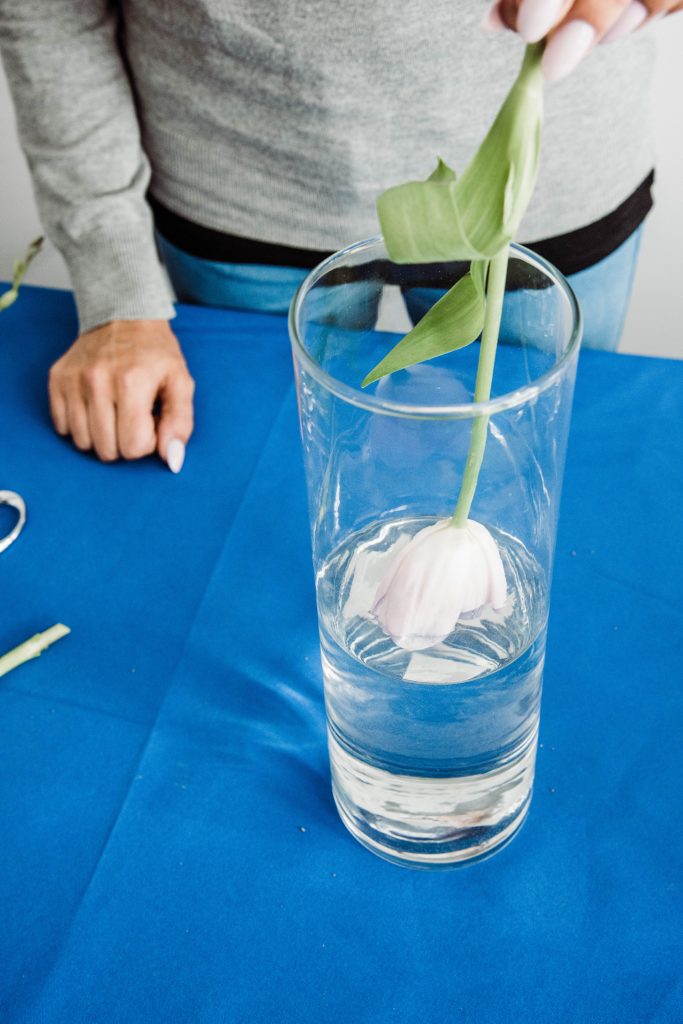 Insert your flowers into your vase. You can arrange them any way you want, including flipping them upside down, cutting them into smaller clusters, or inserting them upright.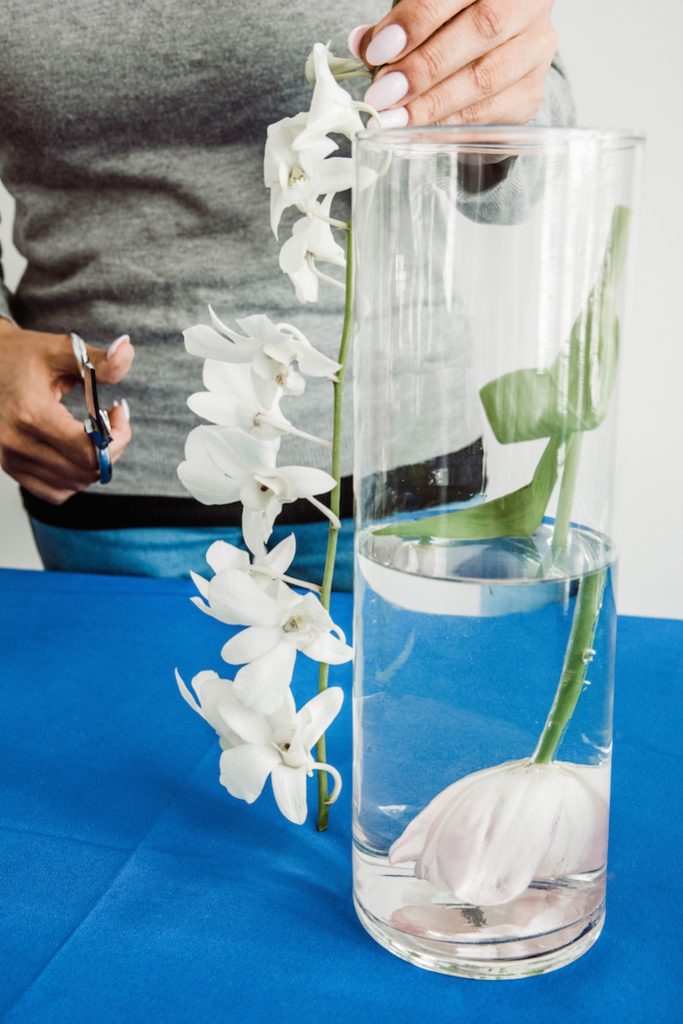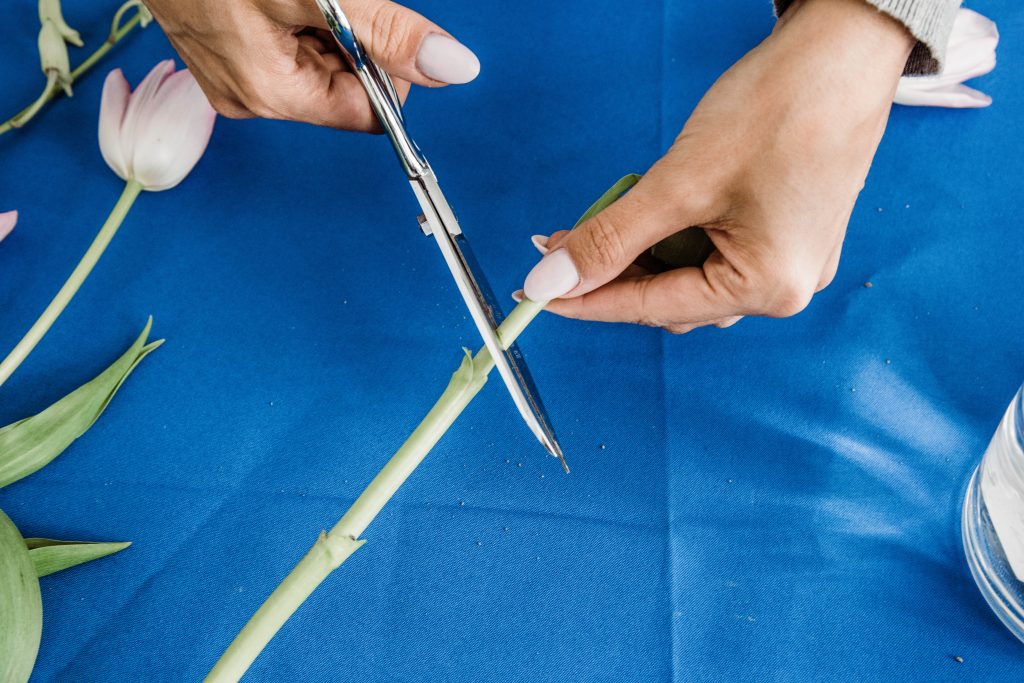 Measure the length of your stems against your vase before cutting to ensure you have the right size stem.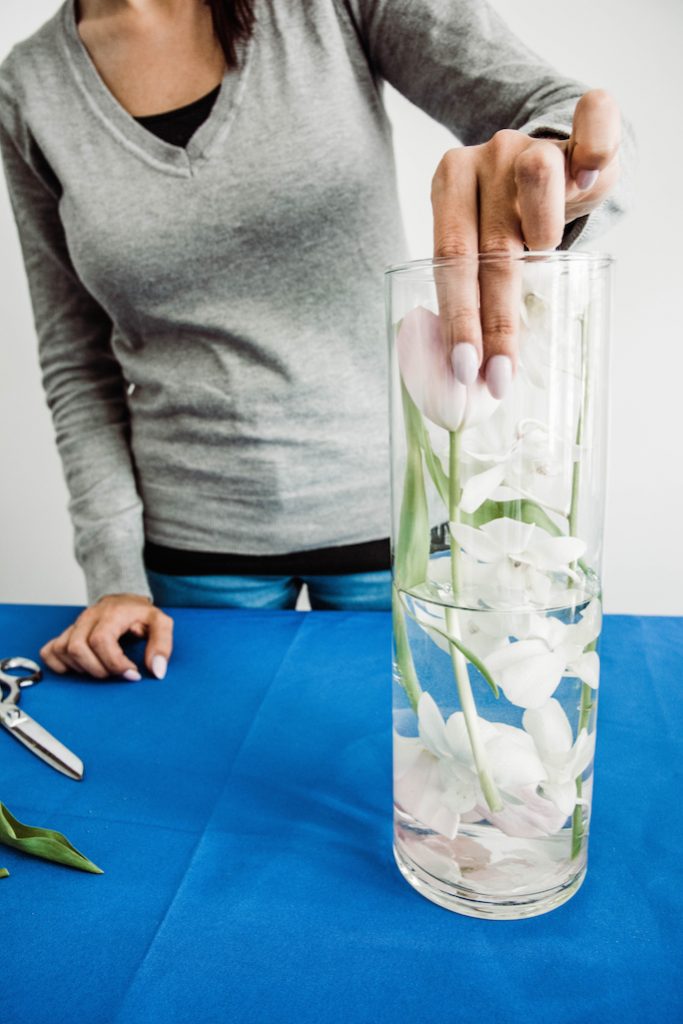 Add additional stems into each vase until you've achieved the look you want. You can mix and match different flowers in each one or keep them all consistent in separate vases.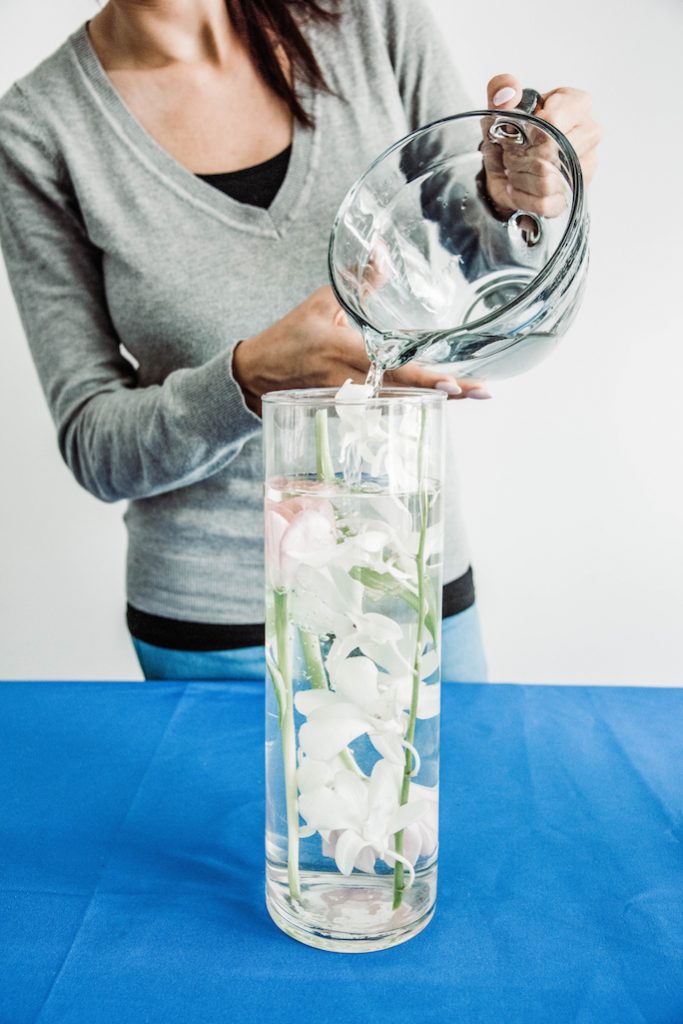 After all of your stems are arranged, fill the rest of your vase with the remaining water.
(If your centerpieces need to sit for more than a day, make sure to use distilled water).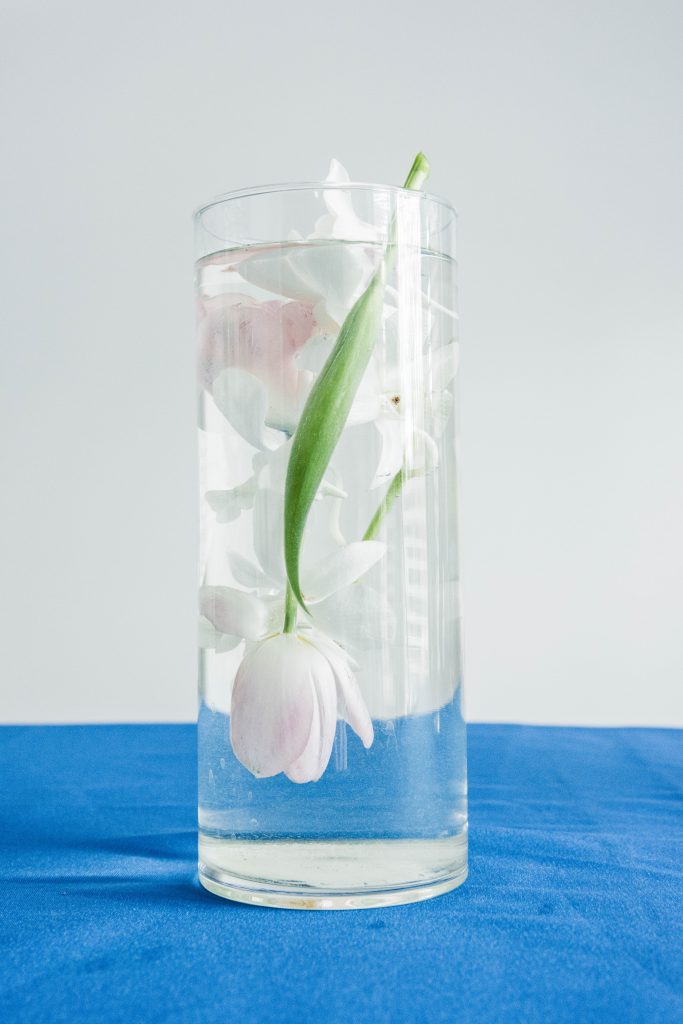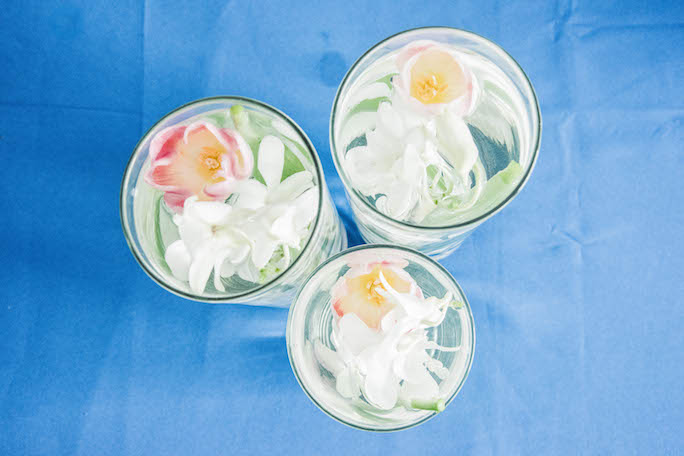 Arrange them into a long centerpiece down the length of your table or cluster them together into groups of three. You can also place candles or loose blooms around them too, for a more formal look. Either way, these DIY submerged centerpieces definitely add the wow factor to your gathering and couldn't be any easier! I told you this was going to be the easiest floral centerpiece you've ever made 😉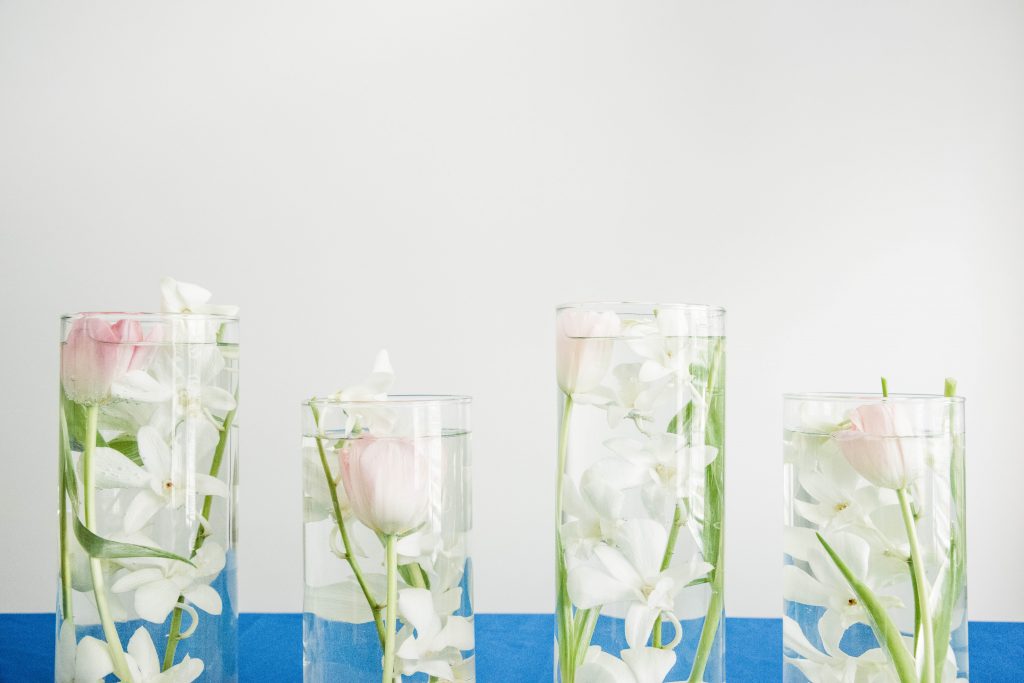 Photography by Taylor Grayson
Disclosure
Sponsored posts or gifted items will be fully disclosed, and any thoughts and opinions shared are always honest and my own. Some posts contain contextual affiliate links, from which I may receive a commission on sales should you use them to make a purchase. No matter what, everything you see on Let's Mingle is something I genuinely like and recommend.