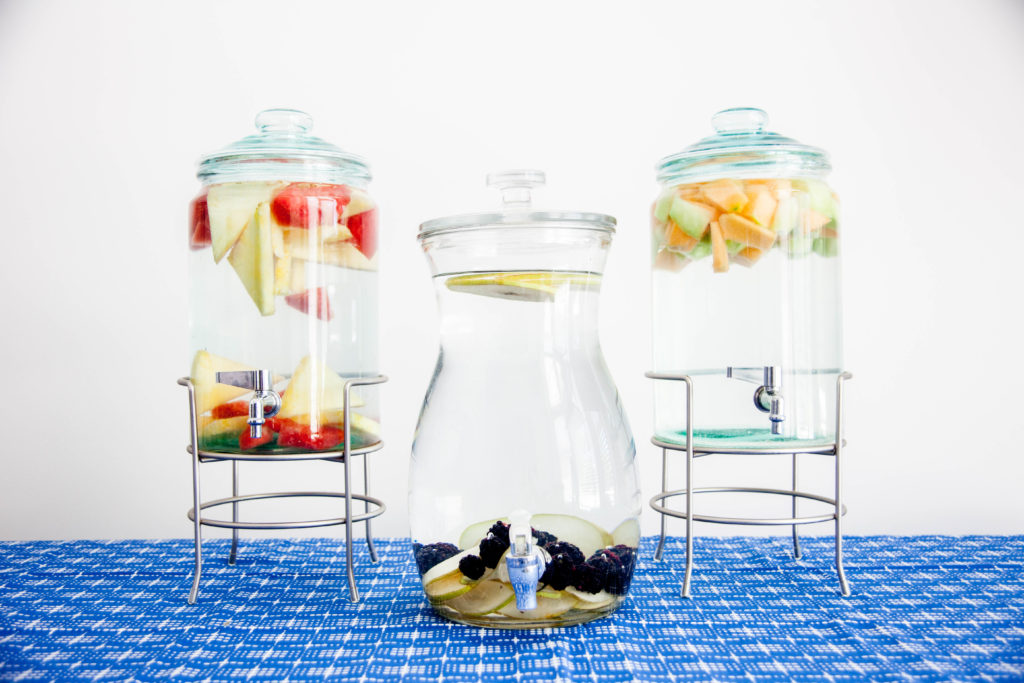 A little over a year ago, I did the un-thinkable. I gave up soda. I didn't think I could do it, but alas, here I am…living on coffee, un-sweetened iced tea, and water. LOTS of water. And, guys, I'm soooo not a water person. As much as I try to enjoy it, I just don't. I force myself to drink it because it's good for me, but I'd really prefer a Dr. Pepper (just being honest!).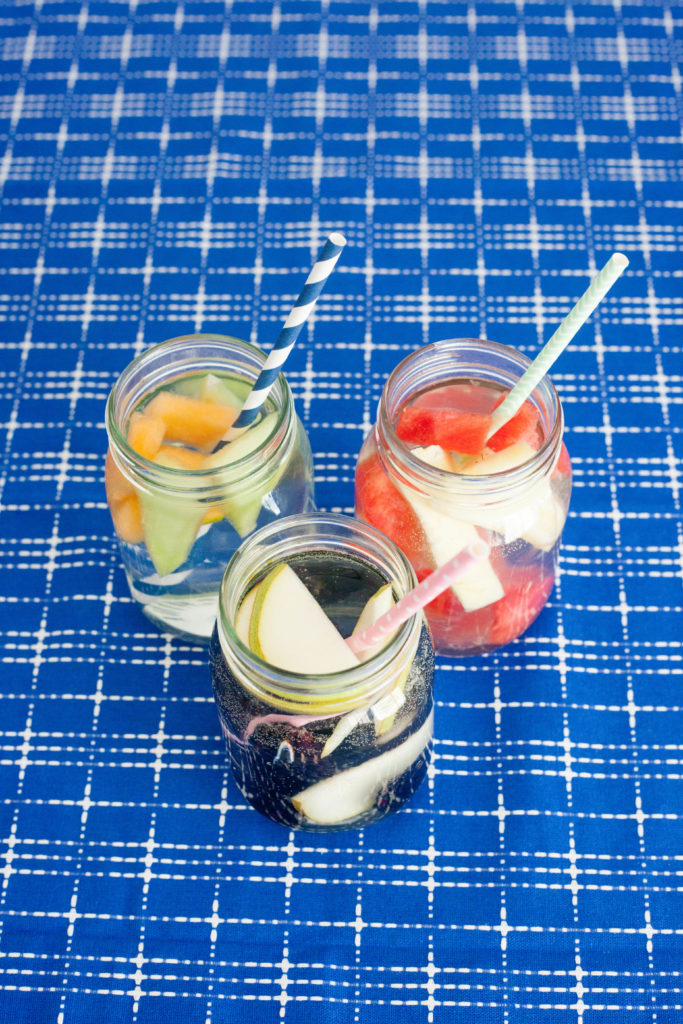 If you're anything like me, and bored with your normal water routine, today's post was made for you! I'm sharing a few simple fruit pairings that are going to punch up the flavor in your regular old glass of H2O, and they are a breeze to make! Infused fruit water couldn't be easier and it's sooooo delish! And that's coming from a non-water fan too, so that's gotta mean something 😉
I don't even need to write out ingredients and a step by step recipe for this post. It's that simple guys. A variety of fruit and water. That's IT. Cut up the fruit, let it marinade in the water for a few hours before serving, and you end up with water deliciousness. Done and done.
Ok, so let's get to these fruit pairings, shall we…?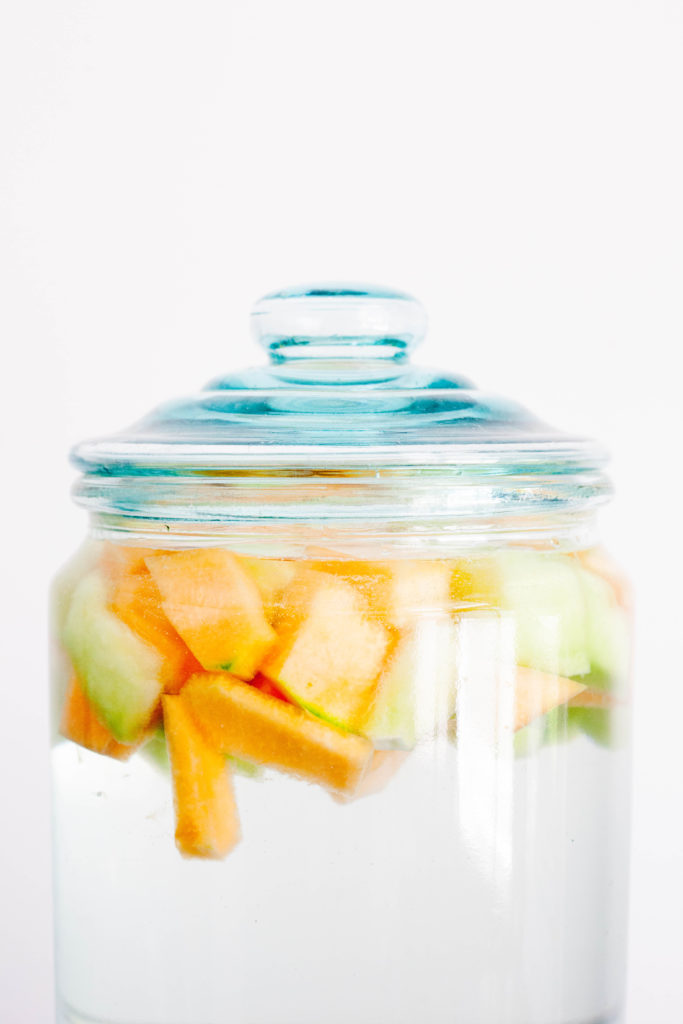 First up, melon water.
This water is paired with the combination of both honeydew and cantaloupe melon. I actually tried this combo at the hotel I was staying at while I was at Coachella this last year and it was the perfect thirst quencher. The flavor is light and refreshing and not over powering. Just the perfect hint of melon flavor!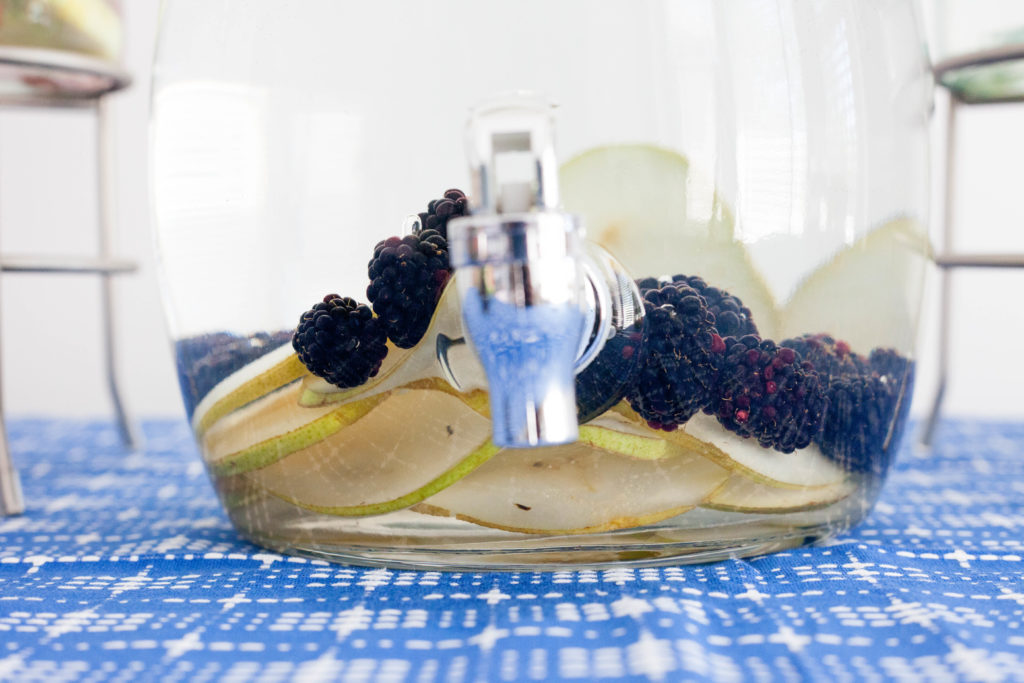 Next up, pear and blackberry.
This one is another subtle flavor combo. Pear flavor is already very mellow, so the addition of the sweet berries gives it a bit of a punch. If you really want to infuse more flavor into this water, muddle your berries before adding them to your dispenser or jar!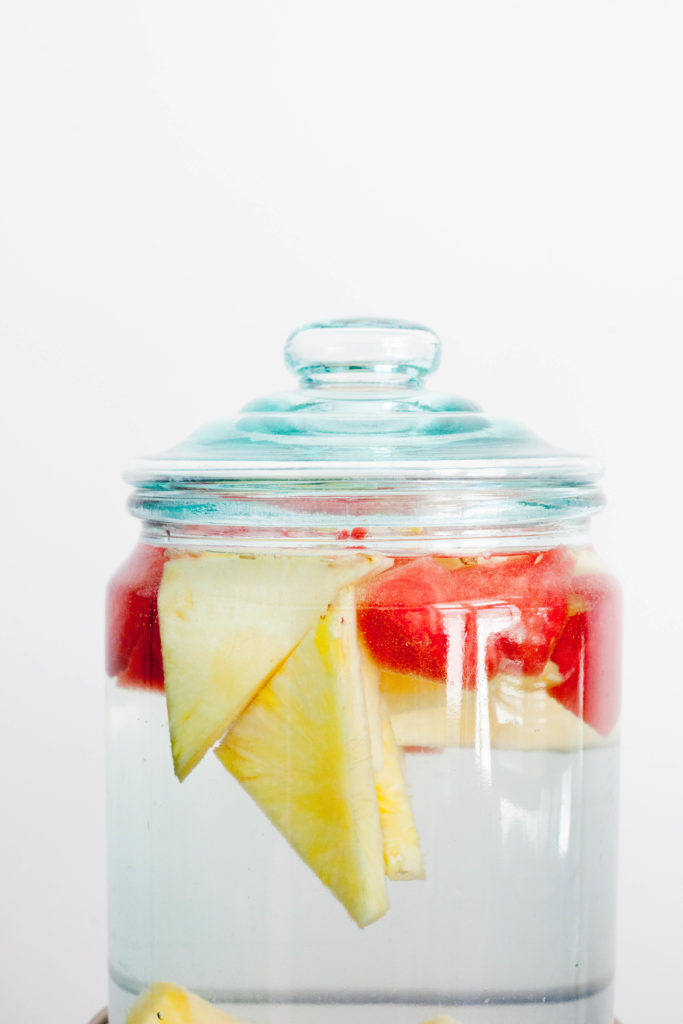 And finally, the last pairing, watermelon and pineapple. (This one might be my favorite).
I love tart and the pineapple lends the perfect tart flavor to this water, but the addition of the watermelon adds a sweetness that makes this pairing a beautiful combination. And can we talk about how pretty that color combo is?! This water just epitomizes summer for me and is the perfect water to serve for a bbq or a picnic!
These infused fruit water pairings are simple to throw together and look really pretty if you want to serve them for an upcoming event or gathering too. Plus, when you're done your glass, you get to eat the fruit too! I think that's an added bonus, don't you?
What other infused fruit water combinations do you like? Which fruit pairings are your favorite?
Photography by Taylor Grayson.
Disclosure
Sponsored posts or gifted items will be fully disclosed, and any thoughts and opinions shared are always honest and my own. Some posts contain contextual affiliate links, from which I may receive a commission on sales should you use them to make a purchase. No matter what, everything you see on Let's Mingle is something I genuinely like and recommend.