DIY Pom Pom Balloon Tails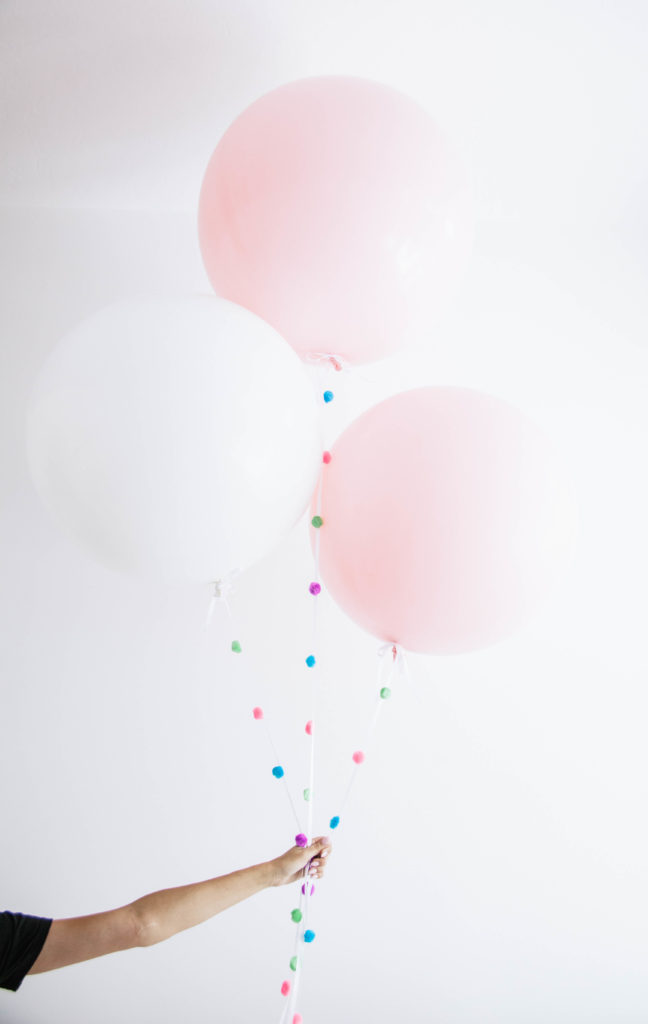 There are some special events that just don't feel complete without balloons. (Birthdays being one of them!) But sometimes a basic balloon can feel a little lackluster and boring. By dressing up a few details you can make the balloons at your next event a little more than just basic!
This project is easy and adds the perfect party touch! With a little hot glue and some puffy pom poms, you can make these DIY pom pom balloon tails and add an unexpected punch of fun and a pop of color to your next party!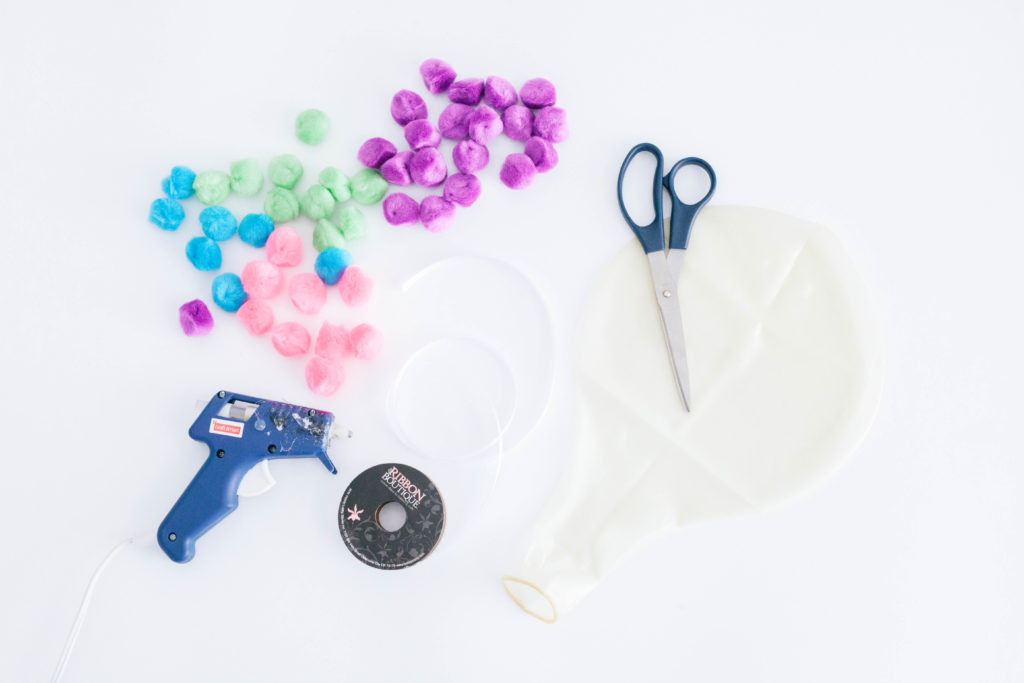 Here's what you'll need to make your own:
Large Balloons (Filled)
Ribbon
Assorted Pom Poms
Glue Gun
Hot Glue Sticks
First, cut off a piece of your ribbon that's a little bit longer that you want for your balloon. (You will use the extra at the top to tie around the neck of your balloon).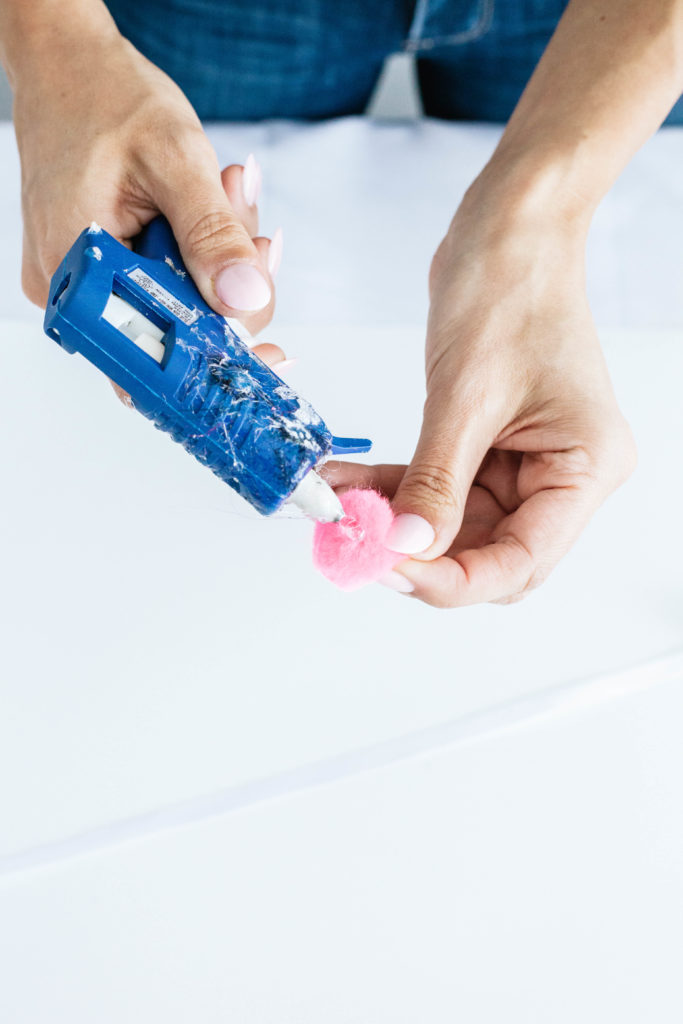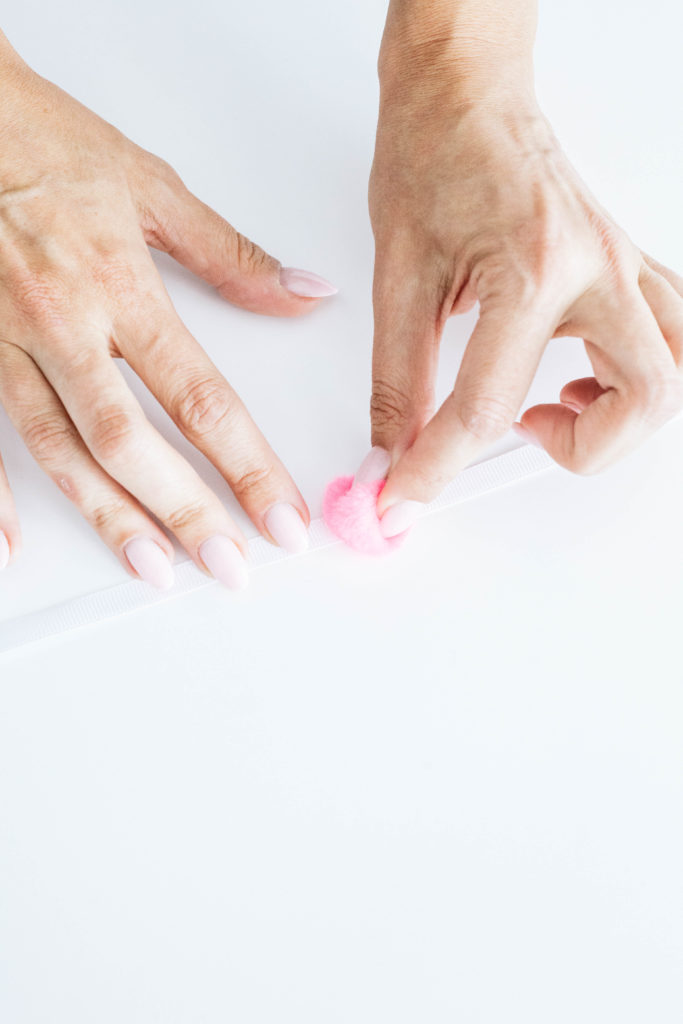 Lay your ribbon out flat so that it is all facing the same side up. Using your glue gun, begin gluing each pom pom onto your ribbon strand. You can space them out however far apart you want, and in any color pattern, or keep them all the same color. Keep in mind that more pom pom's add additional weight to your ribbon, which will eventually weigh down your balloon, so don't go too crazy.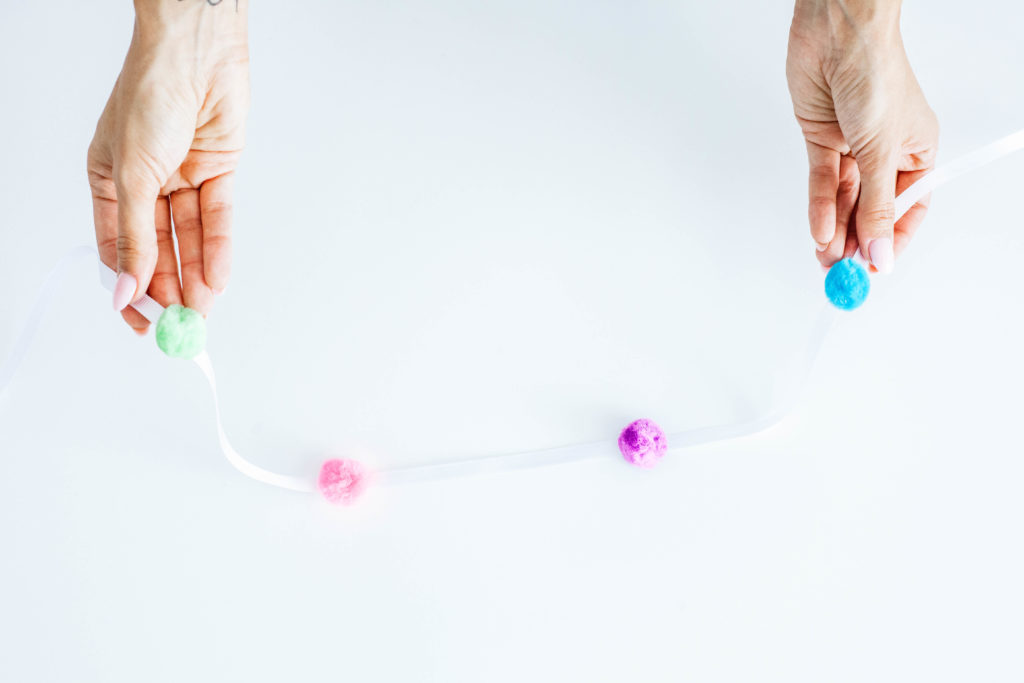 Once your ribbon is full, use the extra space at the top of your strand and tie the ribbon onto the neck of the balloon.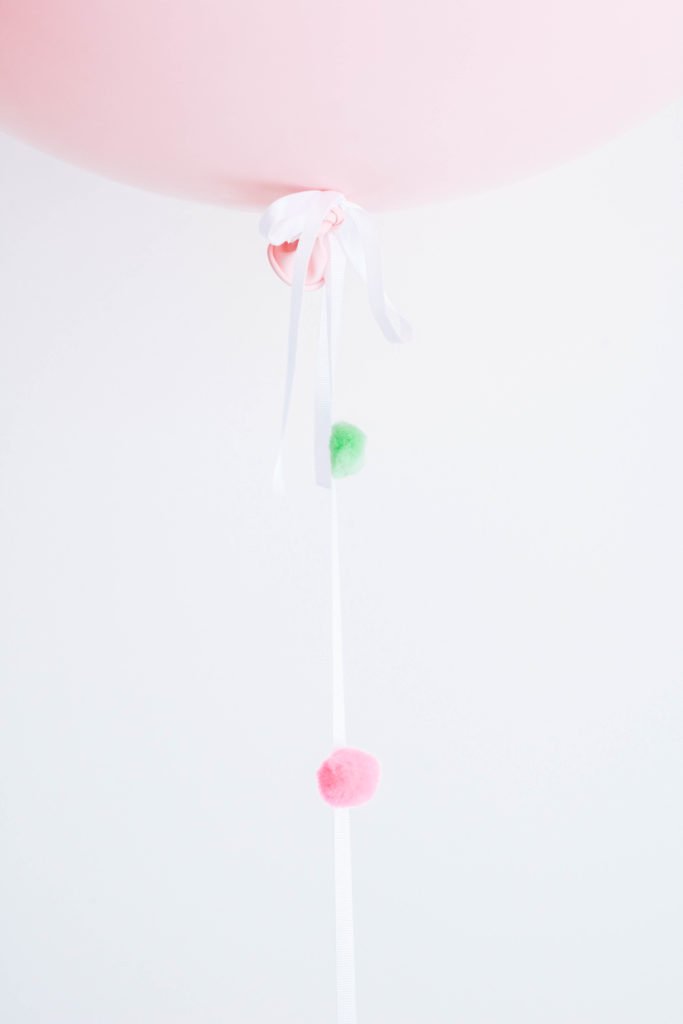 Once your strand is attached, cut another smaller piece of ribbon and use that to tie a bow around the neck of the balloon, hiding where you attached your pom pom ribbon strand.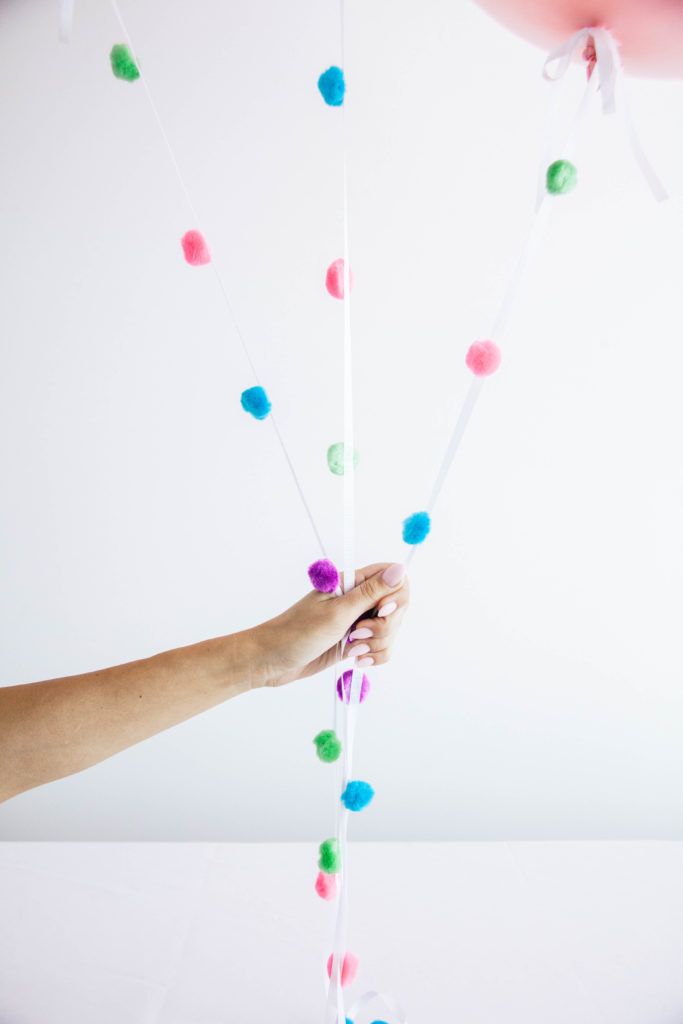 Repeat the process until you have enough DIY pom pom balloon tails for each of your balloons.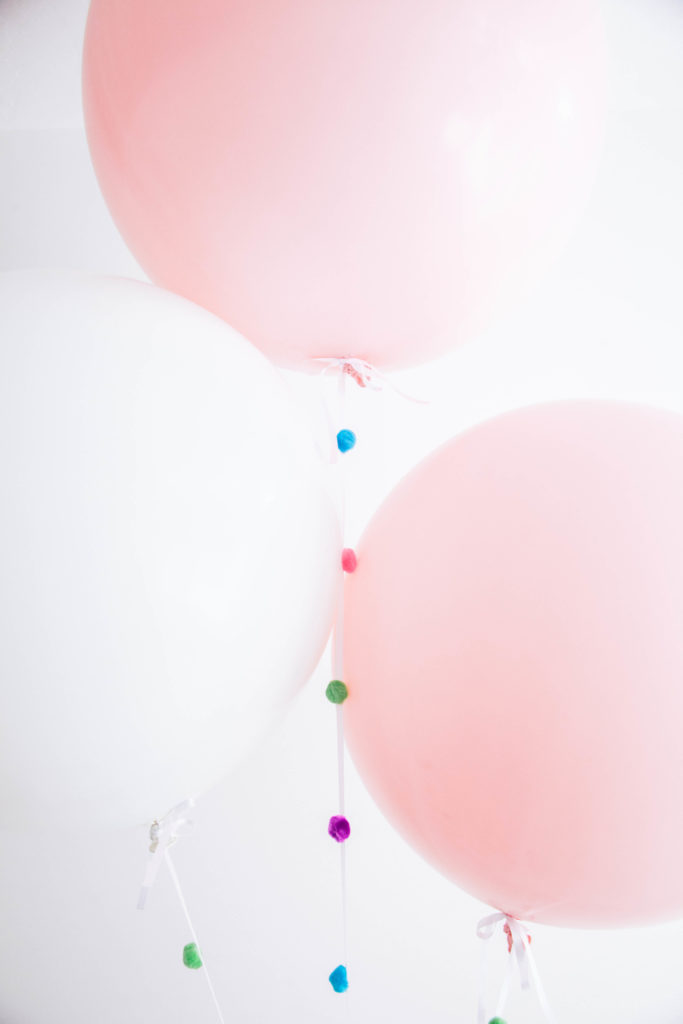 If you want to add a little bit more fun to this project, use clear balloons and add some pom poms into the balloons before blowing them up with helium. Not only will you have these fun DIY pom pom balloon tails, but you'll also have some pom poms rolling around inside those big balloons too! 😉
Disclosure
Sponsored posts or gifted items will be fully disclosed, and any thoughts and opinions shared are always honest and my own. Some posts contain contextual affiliate links, from which I may receive a commission on sales should you use them to make a purchase. No matter what, everything you see on Let's Mingle is something I genuinely like and recommend.