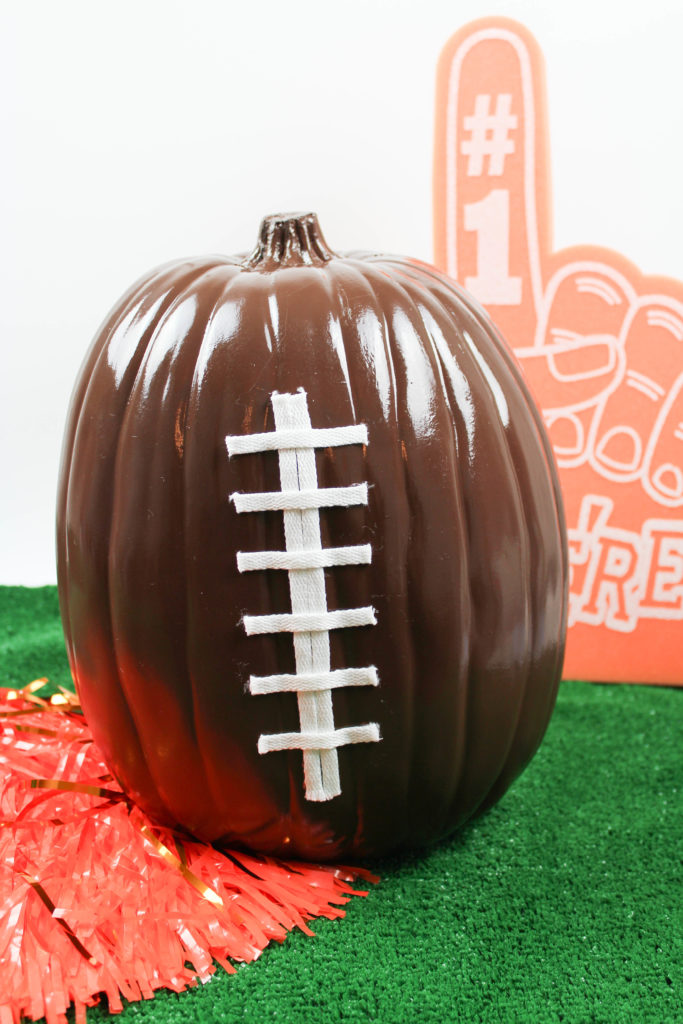 Guys, I'm trying not to get too ahead of myself here, but I don't think I can wait to bombard you with all things Halloween any longer. Multiple people, and I do mean multiple, have made comments about me getting a little too excited too early, but I say, screw it. As soon as September 1st hits my calendar, I'm ready for ghosts, goblins, caramel apples, and skeletons galore. And, technically, I did wait until the middle of the month to jump into the swing of things, so I think I've been patient enough. 😉
Either way, Halloween is hitting the blog and I'm thrilled. It's my very, very favorite holiday and one that I celebrate to the fullest. But, to ease you guys in, I'm starting with a fall themed project first. These DIY football pumpkins can be used throughout September and well past Halloween too! They couldn't be any easier to make and you only need a few cheap items to throw them together.
If you can use a glue gun and a pair of scissors, you've got this DIY in the bag!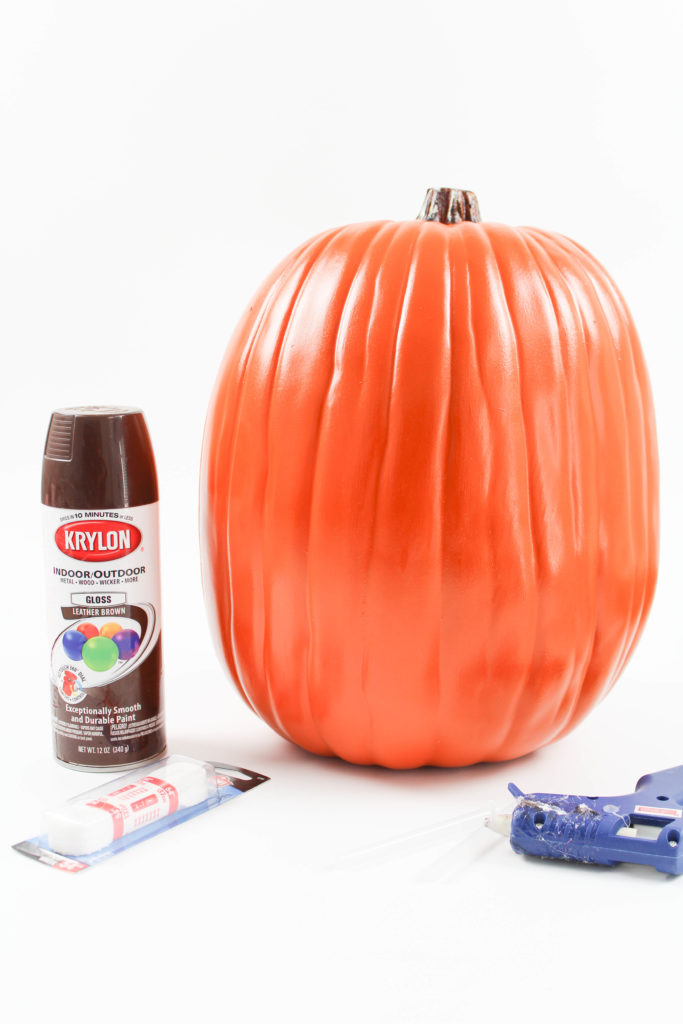 Here's what you'll need to make your own:
Pumpkin (Real or Fake)
Brown Spray Paint
White Shoelaces
Hot Glue Gun and Glue Sticks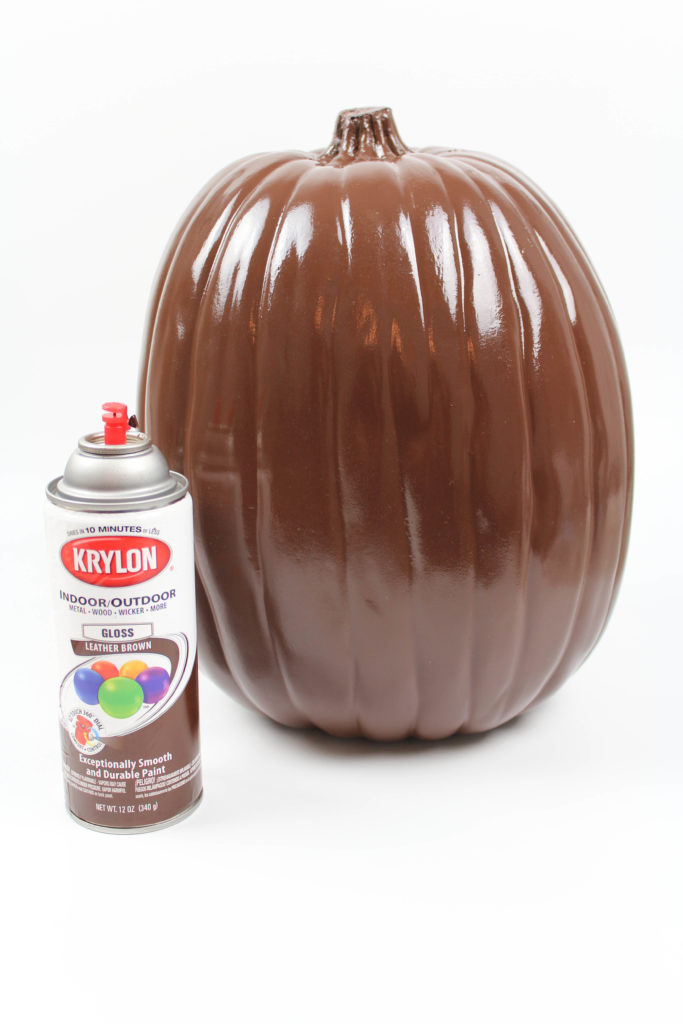 First up, spray your pumpkin using brown spray paint. I used Krylon's Leather Brown in a gloss finish. Whether using a real or a fake pumpkin, you will need to give it a few good coats, allowing it to dry completely in between each application.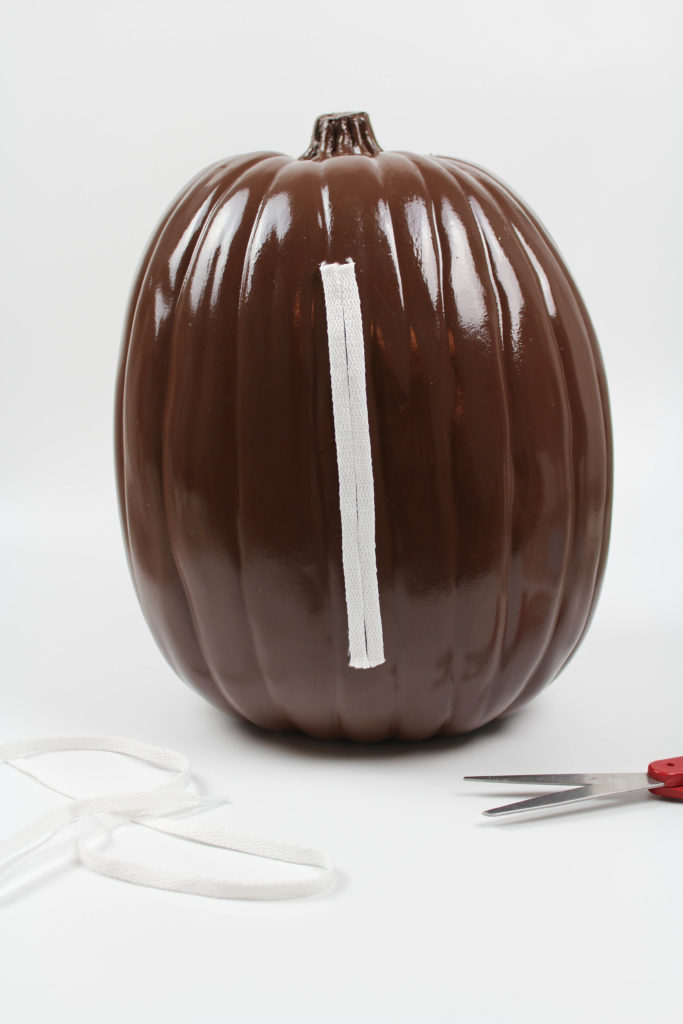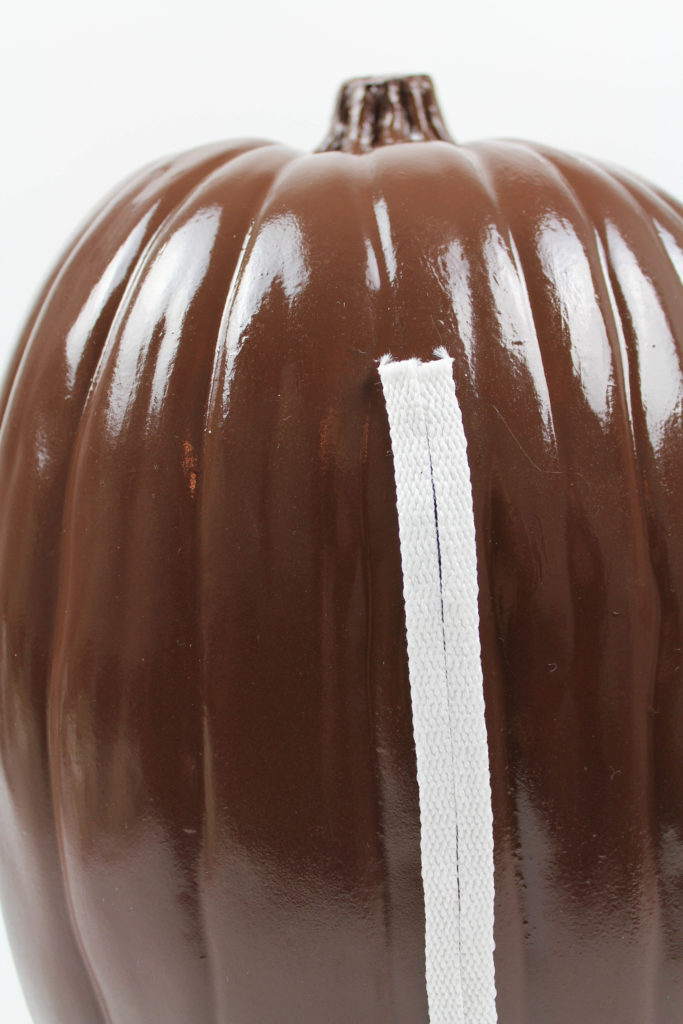 Once your pumpkin has dried completely, you can begin to add the football's "laces"!
Cut one of the cinched ends off of the shoelaces. Cut two pieces of the shoelace to fit down the middle, center of the pumpkin, leaving room at the top and bottom of the pumpkin.
Using the hot glue, glue each lace into place right next to each other onto the pumpkin.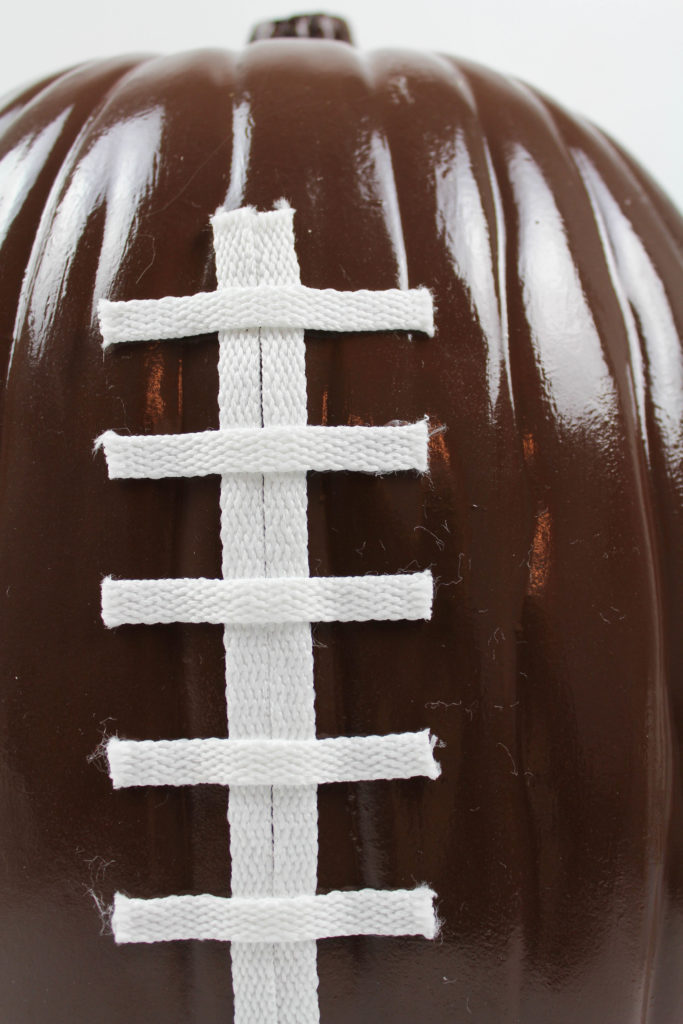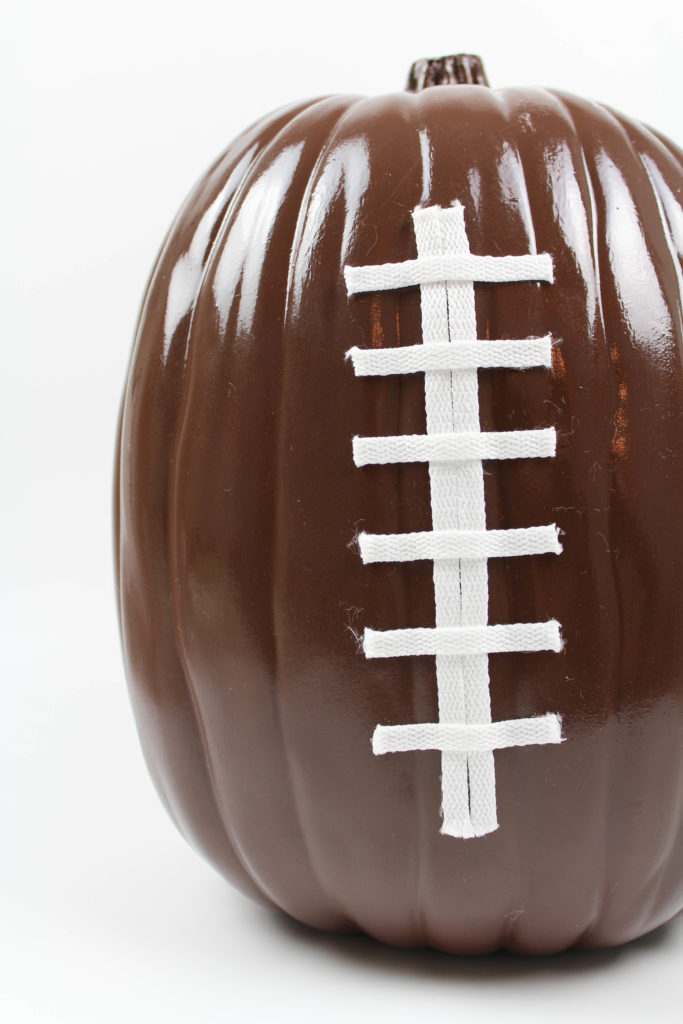 Once your two center pieces are glued into place, cut out smaller strips of shoelace to place across the center strips, all the way down the length of the middle pieces.
Glue each of them into place using your hot glue gun, making sure to space them out evenly down the middle strips.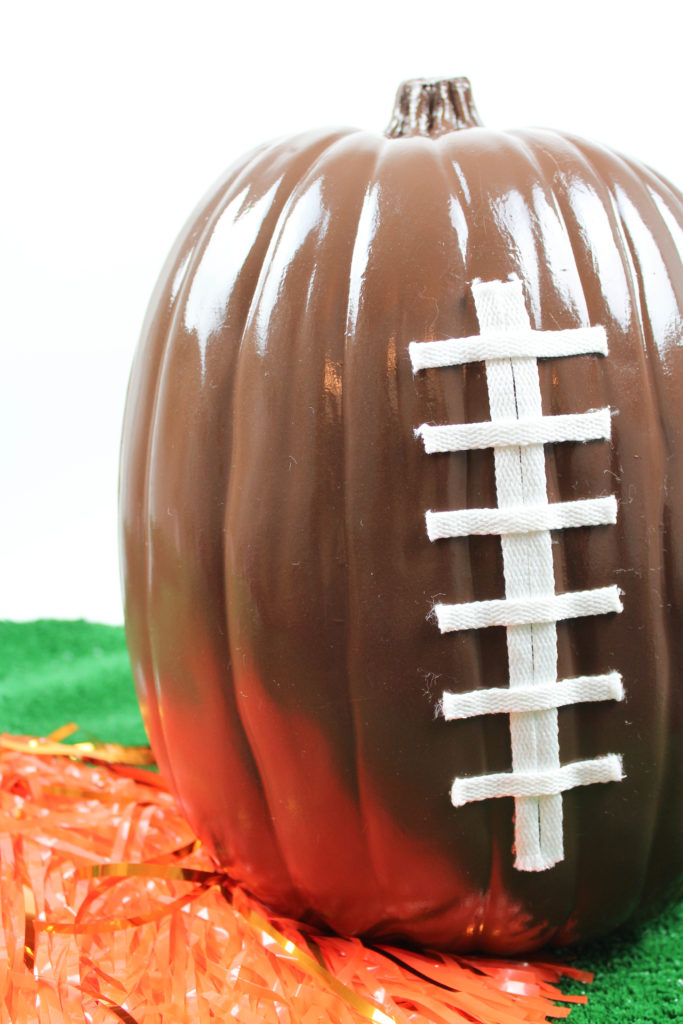 And, you're done! Seriously, one of the easiest pumpkin DIY projects out there and a fun one too!
Place these DIY football pumpkins out on Sundays (or Mondays or Thursdays!) for your game day parties, or add them into your other fall decor. They'd also make a cute gift idea for the football lover in your life!
I especially love that these little guys can last from September, all the way through November, so you're definitely getting some use out of them!
And if you are into pumpkin chunkin', (if you've never heard of it check it out!) it might be fun to "hike" these DIY football pumpkins this year!
Disclosure
Sponsored posts or gifted items will be fully disclosed, and any thoughts and opinions shared are always honest and my own. Some posts contain contextual affiliate links, from which I may receive a commission on sales should you use them to make a purchase. No matter what, everything you see on Let's Mingle is something I genuinely like and recommend.