Cake Hacks: Halloween Bat Cake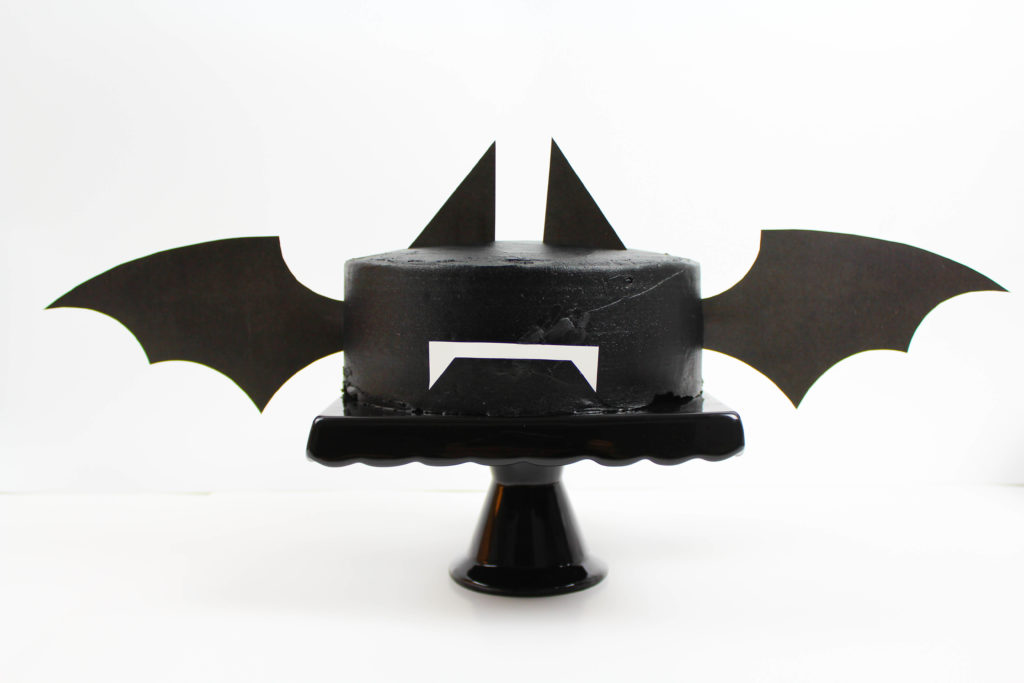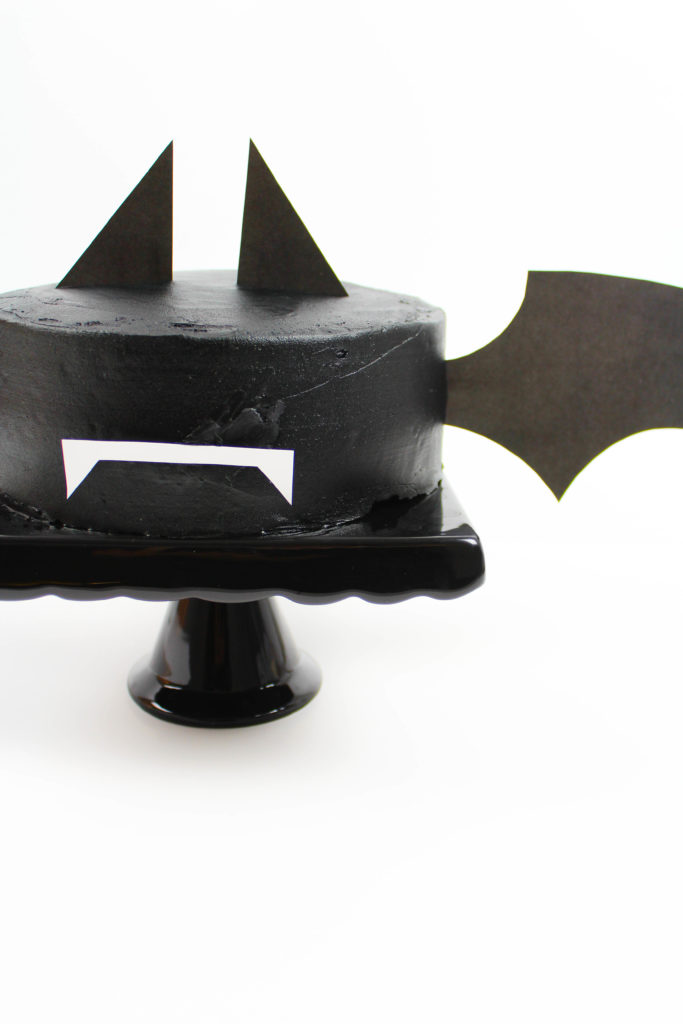 There is only about a week left before Halloween and that means a weekend packed full of Halloween activities and events. If you're avoiding those Halloween parties because you have to bring a treat, don't. I'm sharing another grocery store cake hack with you guys and this one is a BREEZE, and the easiest cake hack to date.  This Halloween bat cake takes no time to put together and it's just waiting to be placed on a party table!
All you need for this Halloween cake is the cake. So head to your local grocery store bakery and order a plain black frosted cake. Flavors and fillings are totally up to you. (Most big chain store bakeries can even have a cake like this ready for you the same day too!) Once you have the cake, the rest of this DIY hack takes minutes to finish and adds the cutest Halloween touch to your dessert display!
Even if you're not attending a party or event for the holiday, you can still serve up a slice of this fun Halloween bat cake for your friends, family, or co-workers too!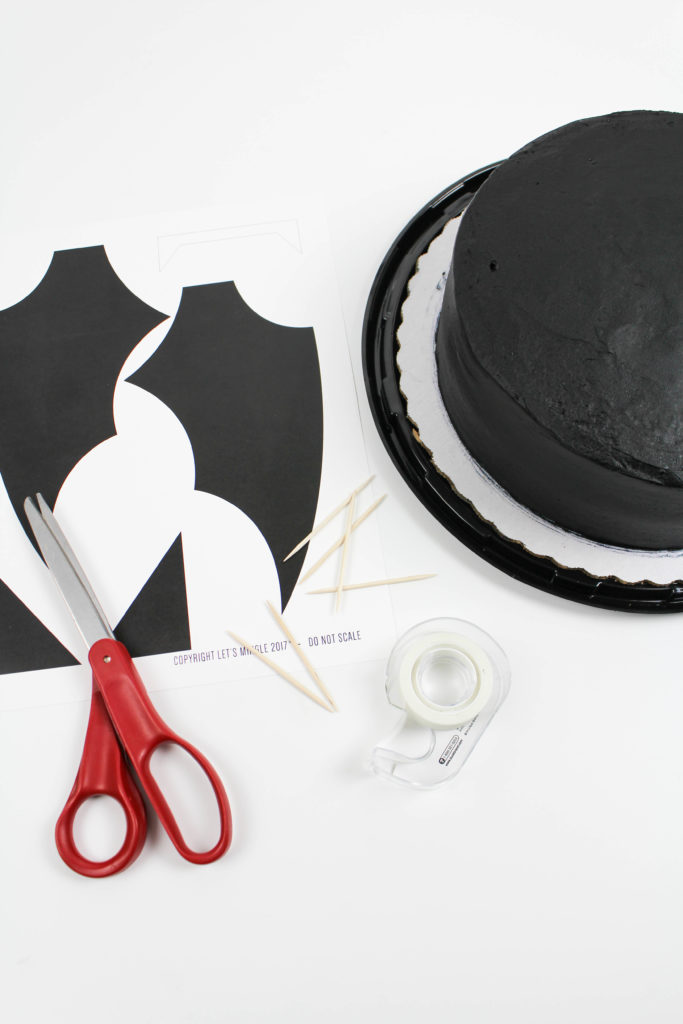 Here's what you'll need to make your own:
Black Grocery Store Cake
Bat Cake Printable File
Toothpicks
Tape or Glue
First, download and print the bat cake file and cut out each of the pieces with scissors.
Place your cake onto the cake stand or plate that you want to display it on.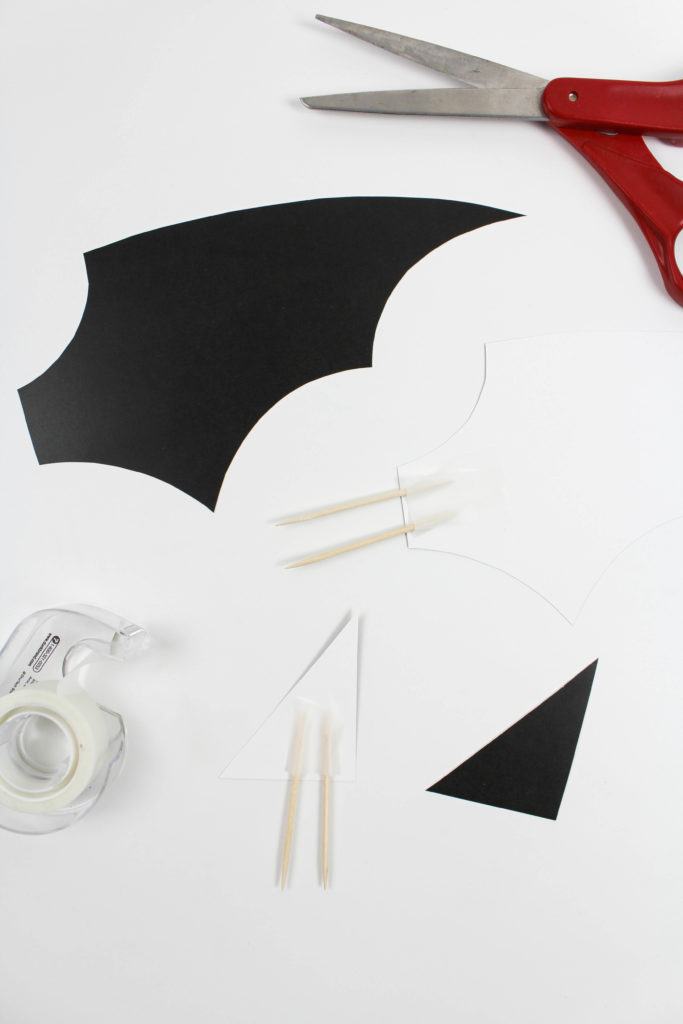 Using tape or glue, attach toothpicks to the backs of each of the cut out bat pieces. This will be what you use to insert them into the cake.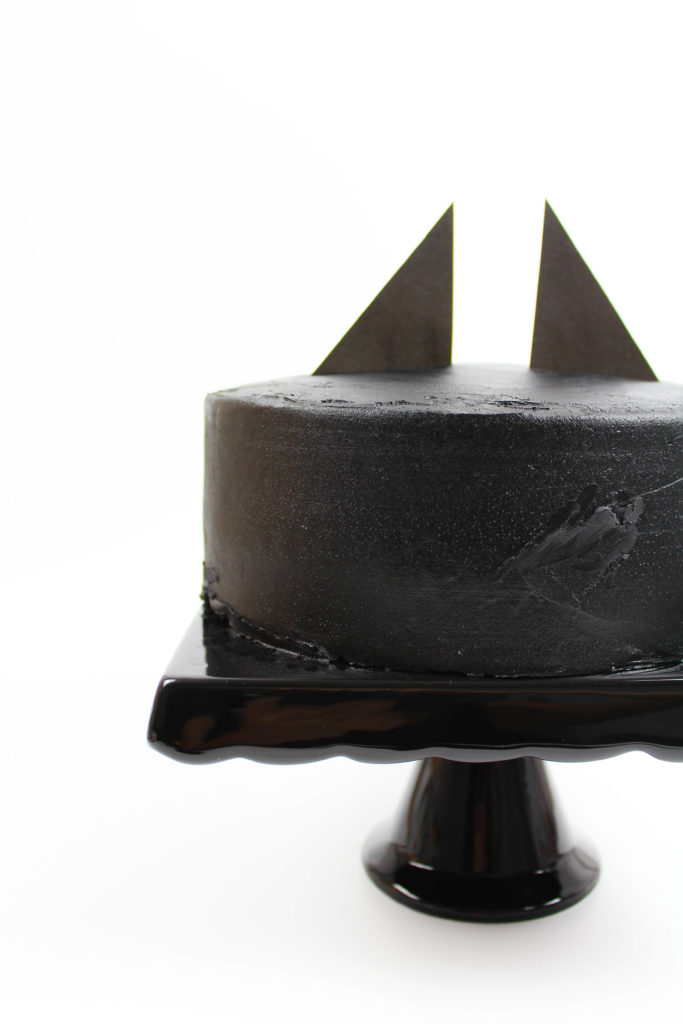 Once you have the toothpicks attached, you can begin inserting each piece into the cake. The ears go into the top center, the wings on either side of the cake, and the fangs into the front.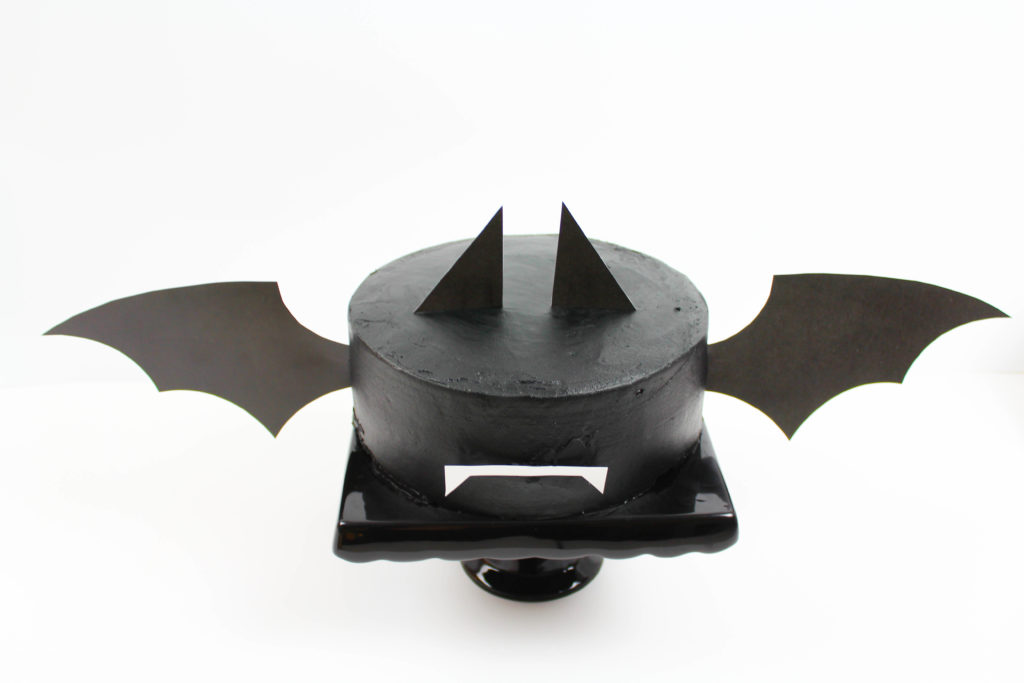 Once all of the pieces have been inserted into the cake, you're done! Couldn't be any easier to pull off this fun Halloween bat cake and save a TON of time making your own!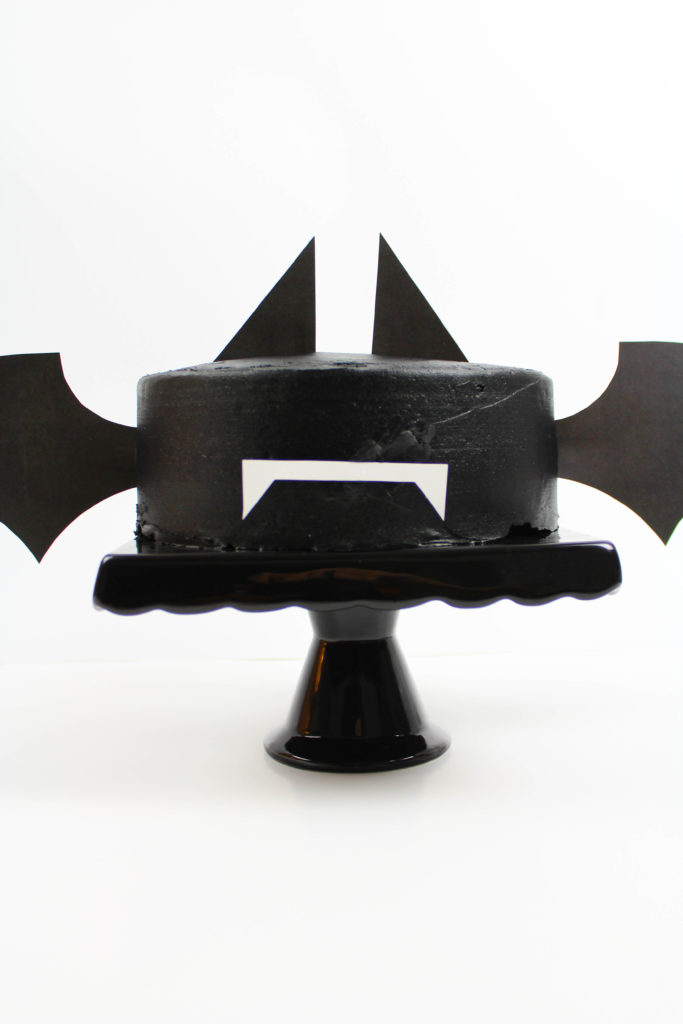 So don't be afraid to volunteer to bring a treat at your next Halloween party…I've got you covered!
Disclosure
Sponsored posts or gifted items will be fully disclosed, and any thoughts and opinions shared are always honest and my own. Some posts contain contextual affiliate links, from which I may receive a commission on sales should you use them to make a purchase. No matter what, everything you see on Let's Mingle is something I genuinely like and recommend.