This shop has been compensated by Collective Bias, Inc. and its advertiser. All opinions are mine alone. #PowerOfDots #CollectiveBias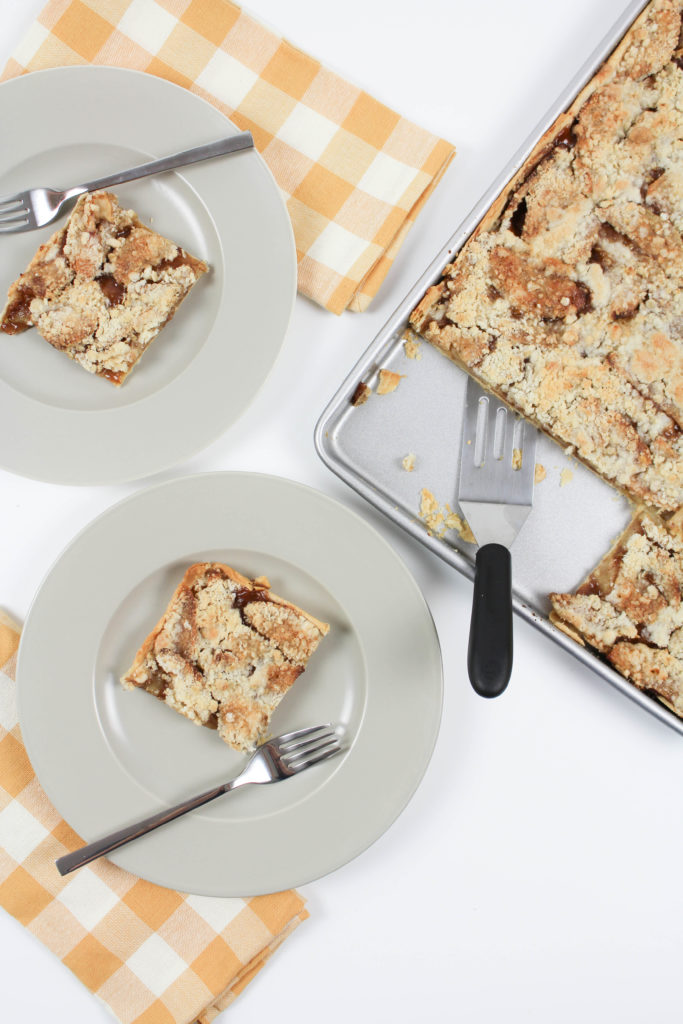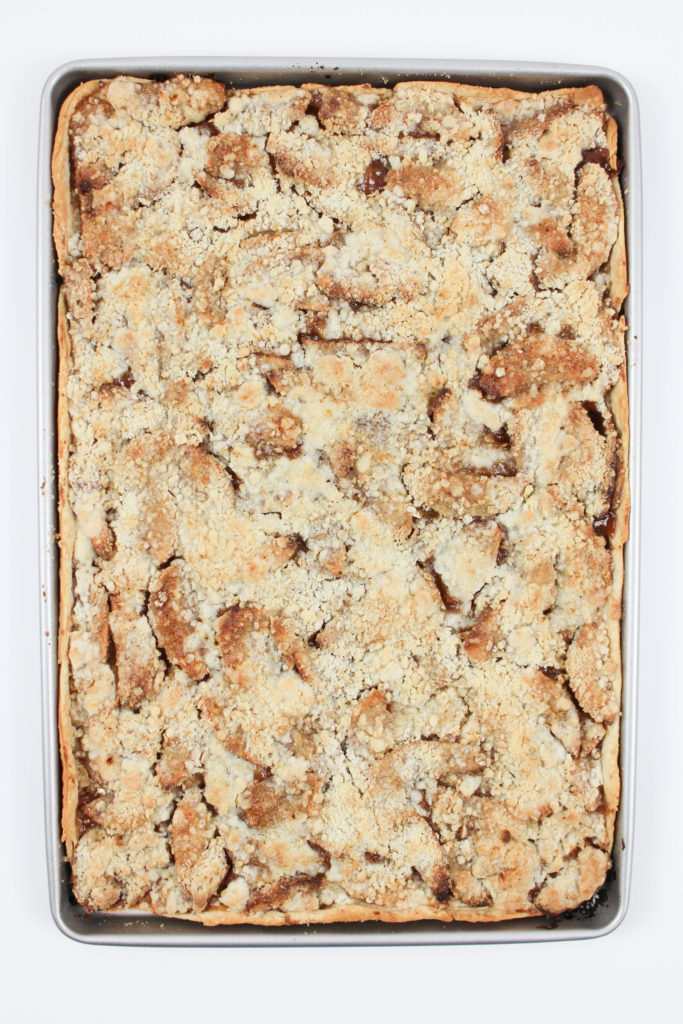 Holiday baking season is upon us and with that comes a very messy kitchen! But this year, I'm more prepared than ever before! I'm sharing my trick for scrubbing kitchen messes away quickly and I'm also sharing a sticky, gooey, and delicious recipe for caramel apple slab pie that is so good you won't even be thinking about that messy kitchen.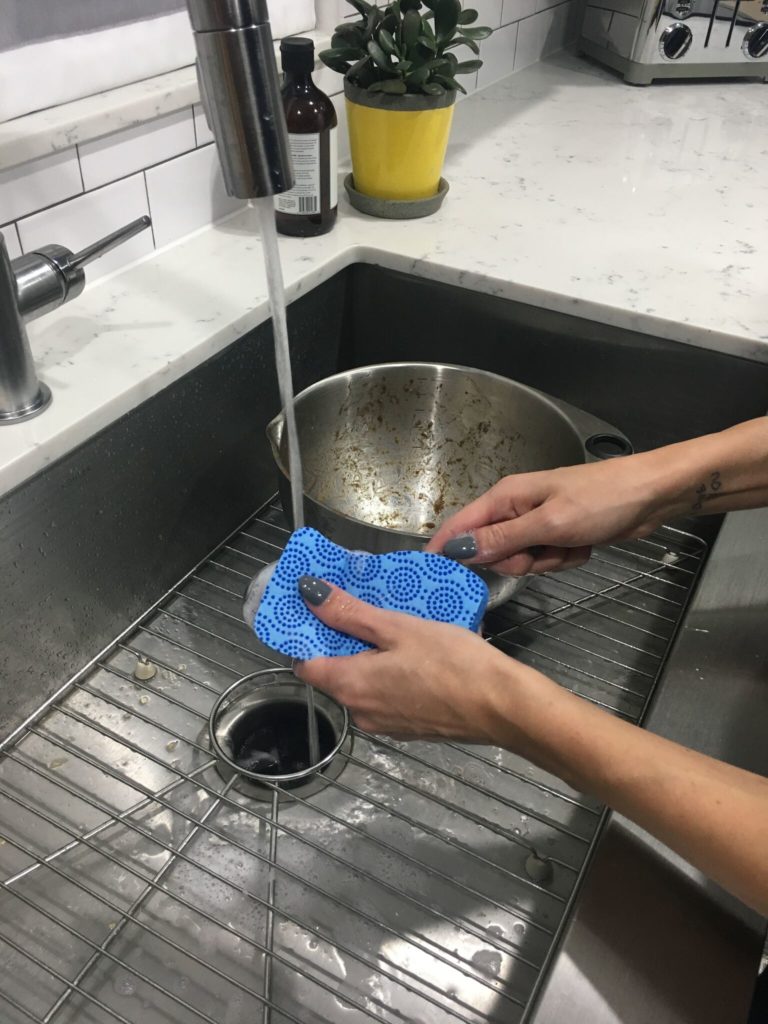 When it comes to keeping a kitchen clean, it really comes down to having the right tools for the job. Because I bake and entertain a lot, I spend a lot of time washing dishes. But I found a product that scrubs fast and rinses clean! It's the new Scotch-Brite® Heavy Duty Scrub Dots Sponge, Scotch-Brite® Non-Scratch Scrub Dots Sponge, and the Scotch-Brite® Heavy Duty Scrub Dots Dishwand!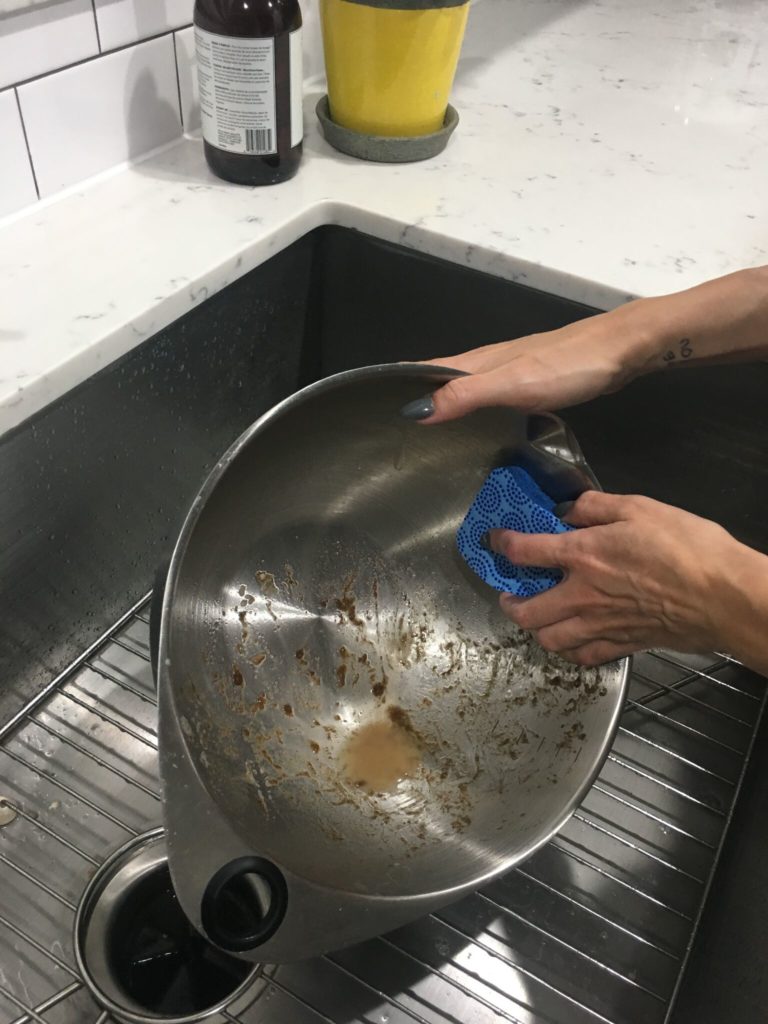 I picked up the green Scotch-Brite® Heavy Duty Scrub Dots Sponges, which eliminate baked-on messes, and are safe to use on pots, pans, and all of your heavy duty cookware. But I also picked up the blue Scotch-Brite® Non-Scratch Scrub Dots Sponges too, to clean without scratching and are safe to use on my non-stick cookware, my counter tops, and even on my cook tops too! Both of the sponges feature Scrubbing Dots technology, which allow the sponges to rinse clean. The Scotch-Brite® Non-Scratch Scrub Dots Dishwand, and the Scotch-Brite® Heavy Duty Scrub Dots Dishwand are also awesome ways to get those dishes clean in a jiffy and I love that they have replaceable refill heads too! They definitely speed up the time I spend cleaning the kitchen and washing dishes in my sink, which allows me more time to put my feet up and enjoy this delicious caramel apple slab pie!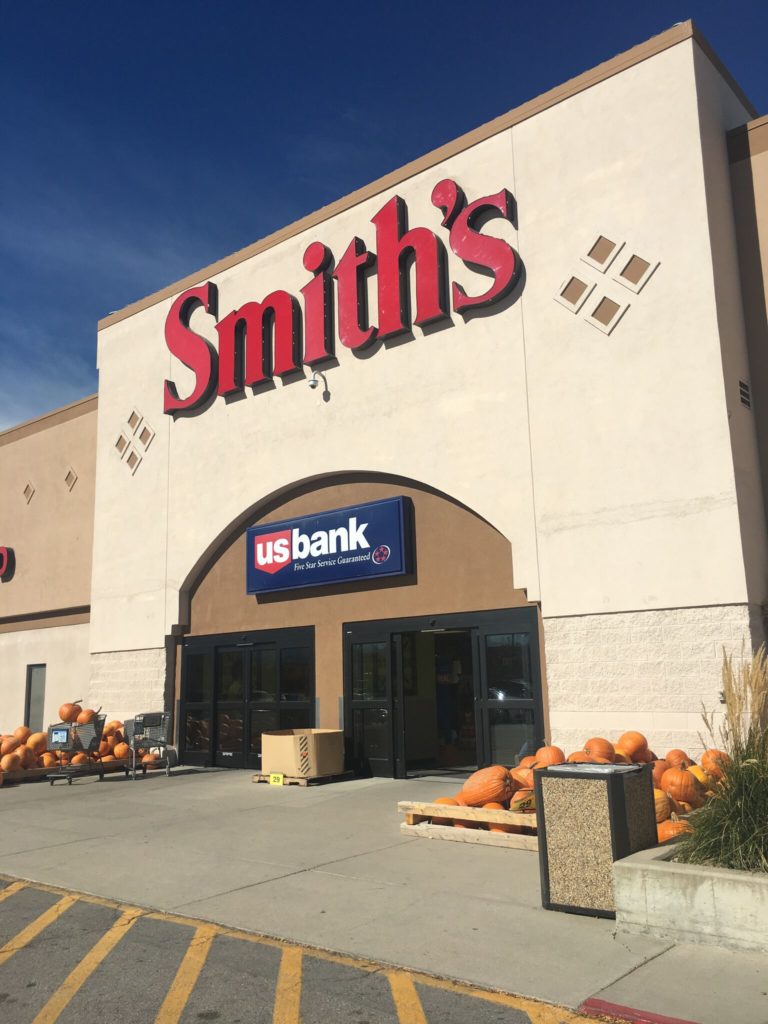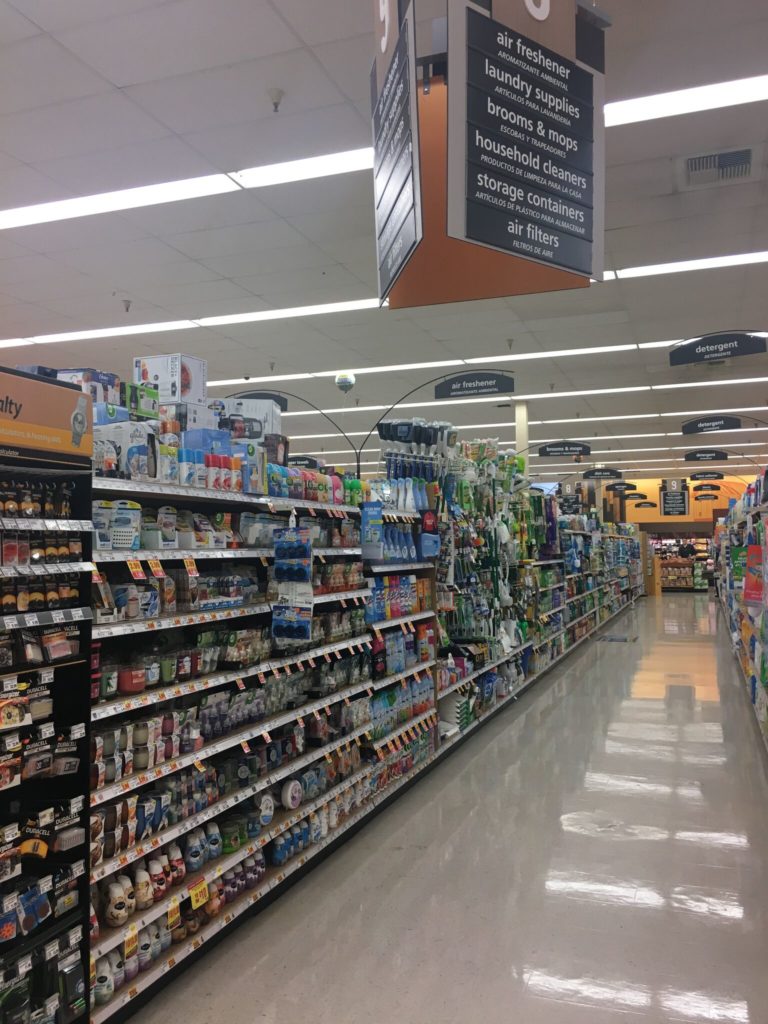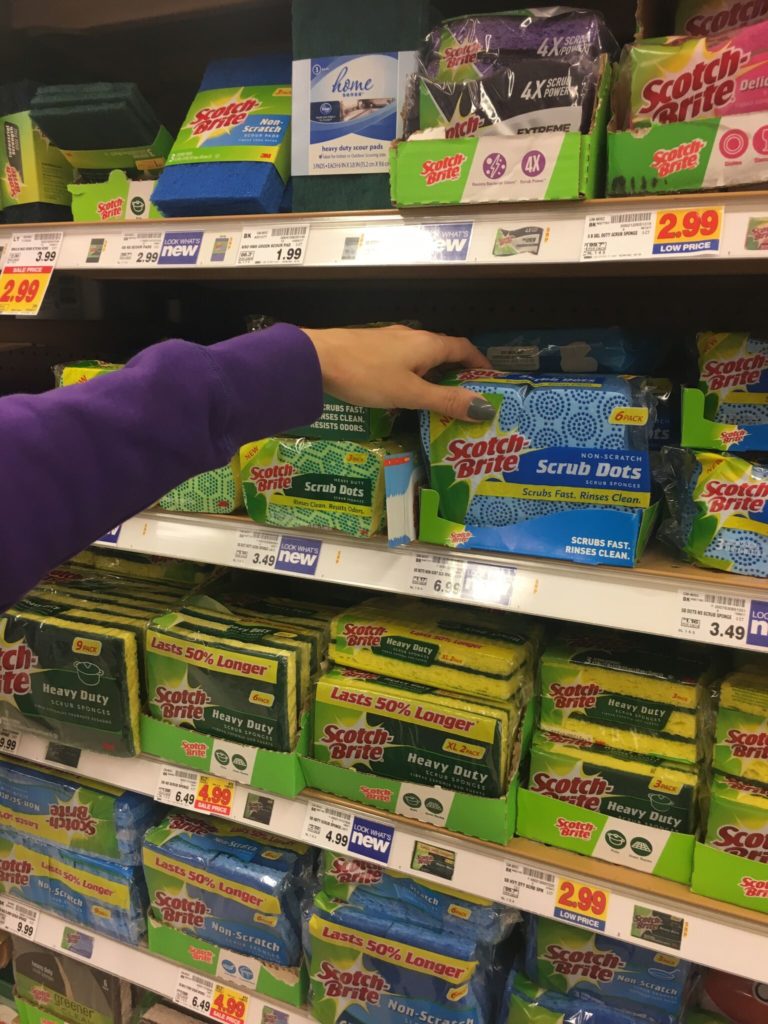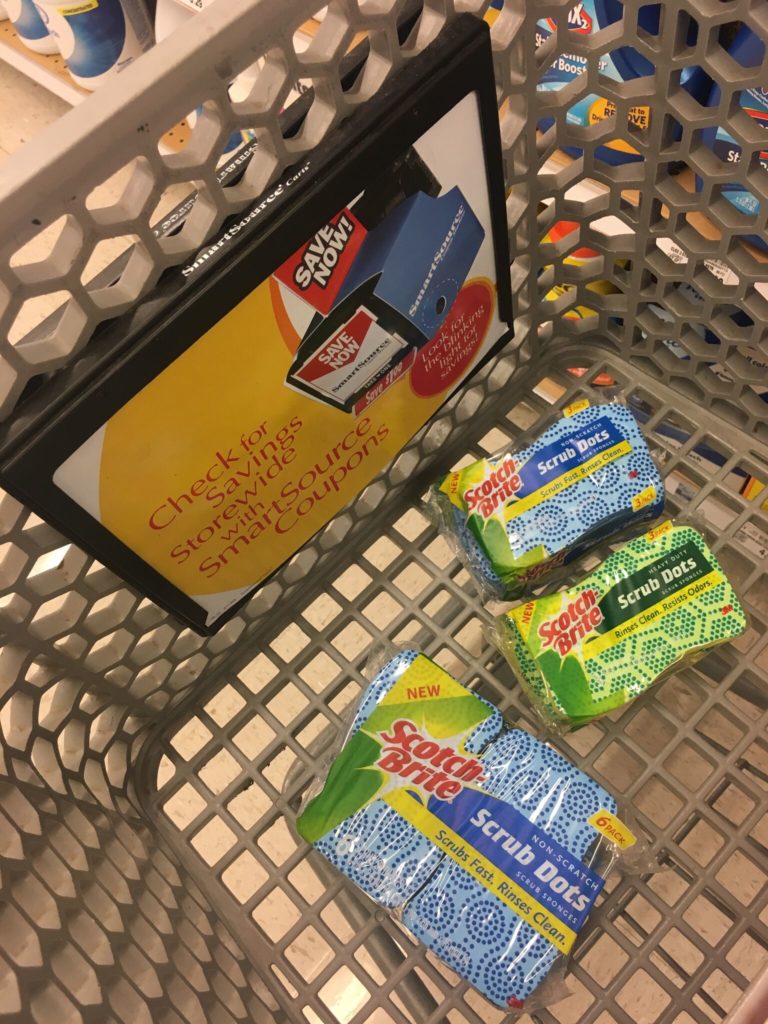 I picked up my Scotch-Brite® Scrub Dots sponges at my local Smith's grocery store, but you can find them at any local Kroger and Kroger Banner stores near you!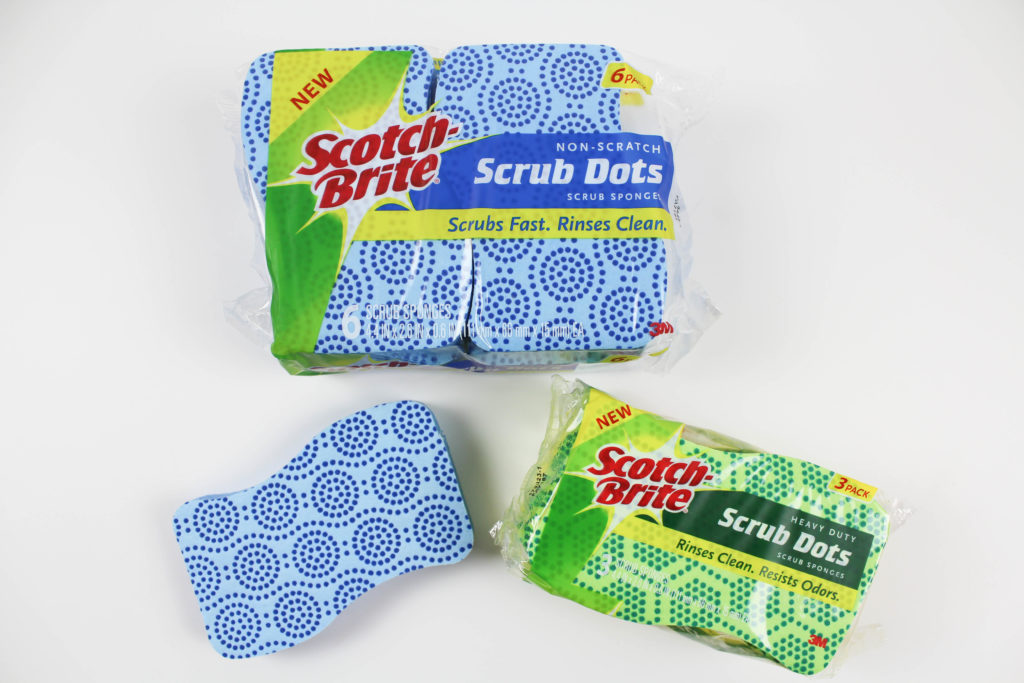 There is also a coupon for $1.00 off any two Scrub Dots items! Head here for the coupons.com offer!
But now, let's get back to that caramel goodness!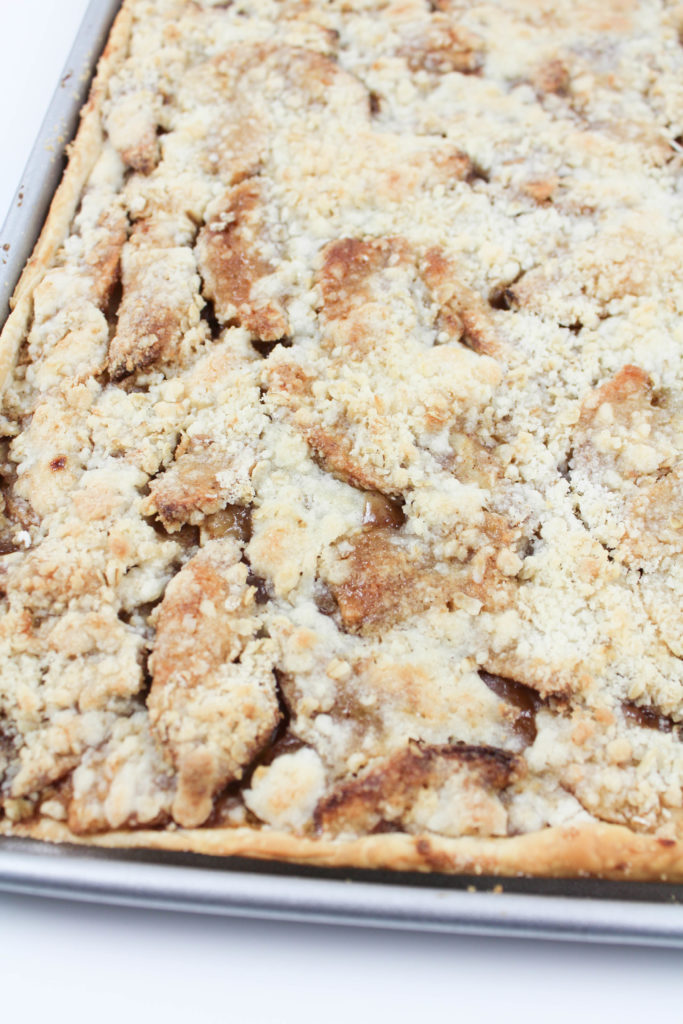 When it comes to pie, not only am I thinking about the mess that I'm about to dive into, but I'm also thinking about the time it takes to actually make one. I do love pie, but I don't love how time consuming it is to make one from scratch. But today's recipe, for caramel apple slab pie, takes half the time to prepare and is just as delicious! And if you're a fan of caramel, you're in luck. Caramel and apples are a match made in baking heaven, if you ask me.
Caramel Apple Slab Pie – 
Here's what you'll need to make your own:
Pie – 
1 Box Refrigerated Pie Crusts
1/2 Cup Brown Sugar
3 Tbsp. Flour
2 Tsp. Cinnamon
9 Cups Apples (sliced and peeled)
Caramel (homemade or store bought)
Streusel Topping – 
1 Cup Flour
1/2 Cup Sugar
1/4 Cup Old Fashioned Oats
1/2 Cup Butter (cold and cut into pieces)
Preheat the oven to 425 degrees.
Remove the two pie crusts from the original packaging. On a lightly floured counter-top or other hard surface, unroll both pie crusts and stack them on top of each other. Roll them out to be a little bit larger than the size of your baking pan.
Fit the crust into your un-greased baking pan, making sure to press it into all of the corners. Fold the extra crust edges even with the edges of your baking pan. Set aside.
In a large bowl, mix 1/2 cup sugar, 3 tablespoons flour, and cinnamon. Add in the apples and stir well to coat them completely.
Spoon the coated apples into crust filled baking pan. Drizzle with as much or as little caramel as you want.
In a separate medium bowl, mix all of the streusel ingredients together, cutting in the butter with a fork or pastry blender until crumbly.
Sprinkle the streusel topping evenly over the caramel drizzled apples.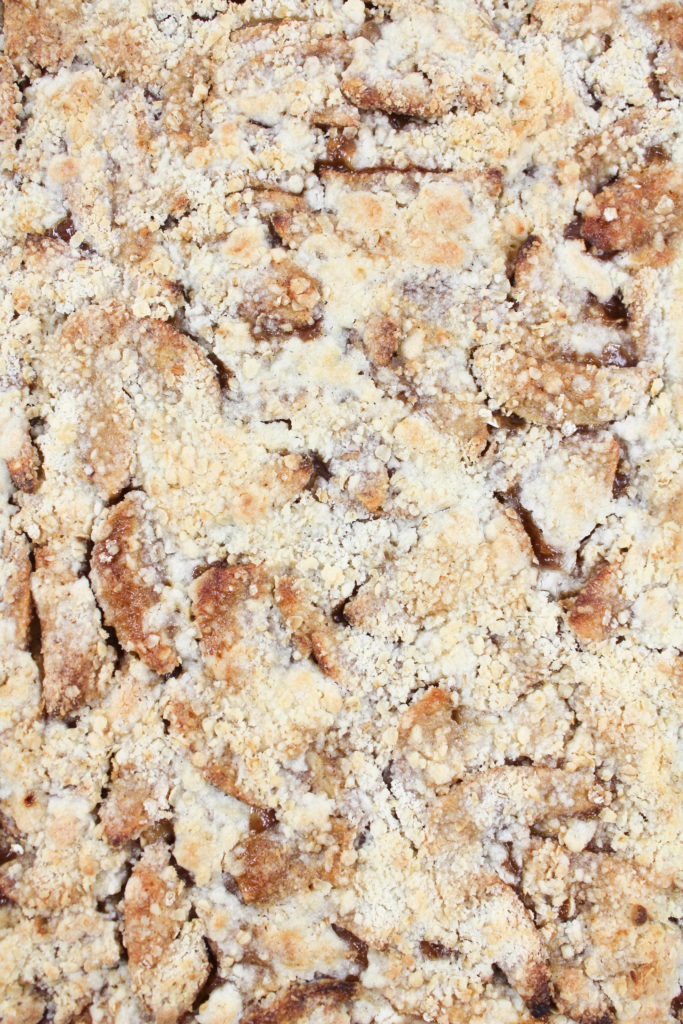 Bake for 33 to 38 minutes or until the crust is golden brown and the streusel topping is browned.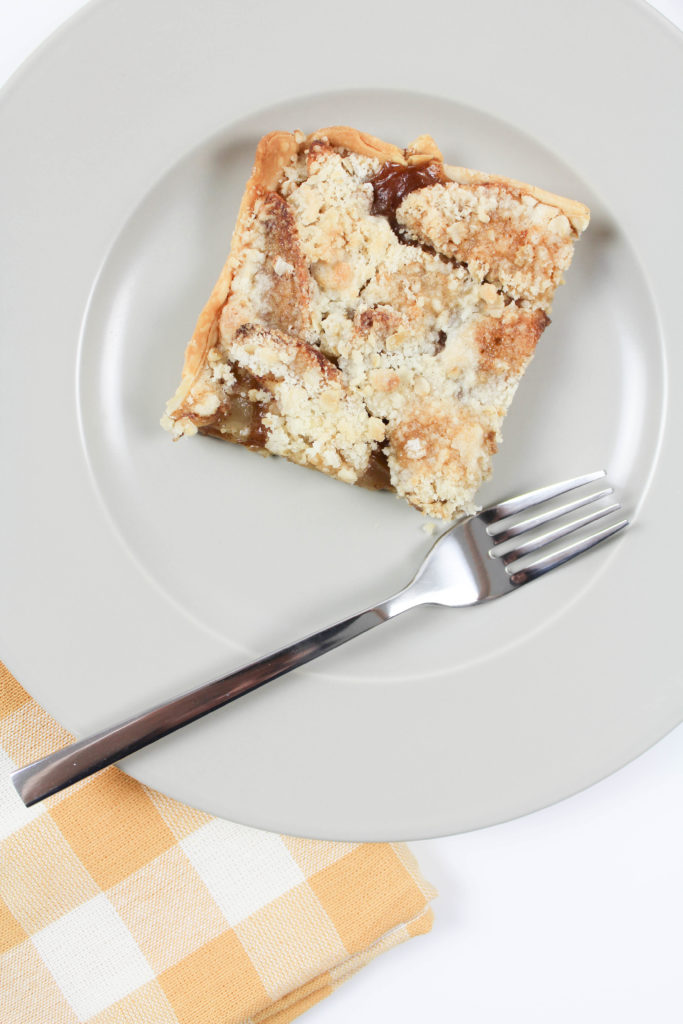 Cool on cooling rack for at least 30 minutes prior to serving.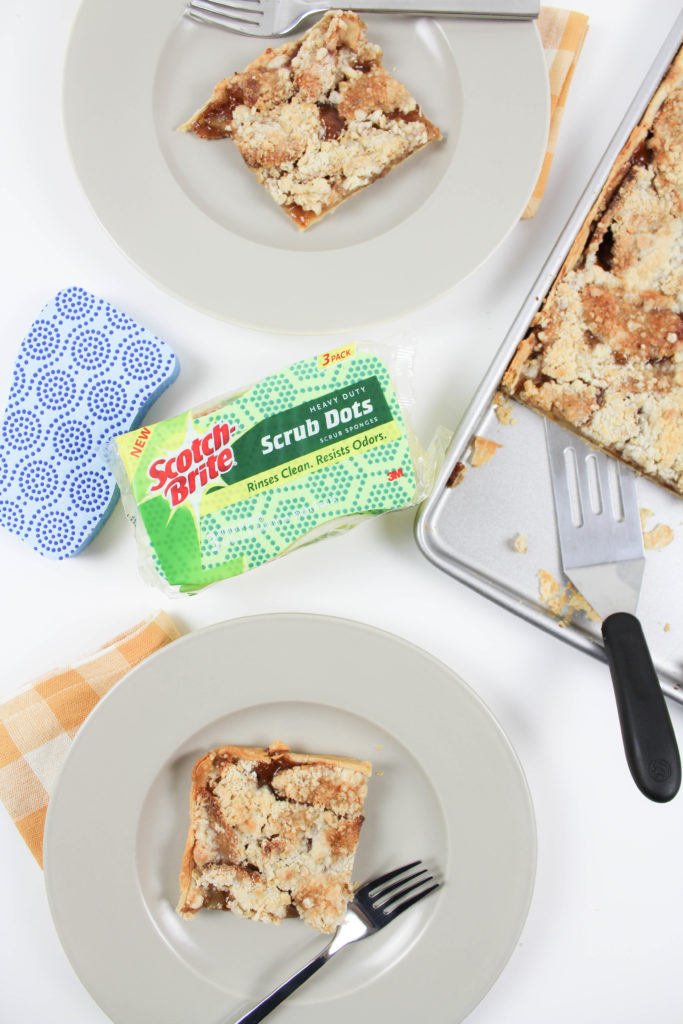 Looking for more scrubbing dots inspiration to keep your kitchen clean? Head here for additional ideas!
Disclosure
Sponsored posts or gifted items will be fully disclosed, and any thoughts and opinions shared are always honest and my own. Some posts contain contextual affiliate links, from which I may receive a commission on sales should you use them to make a purchase. No matter what, everything you see on Let's Mingle is something I genuinely like and recommend.