Mini Chicken and Waffle Appetizer
This is a sponsored post written by me on behalf of Tyson Foods, Inc. All opinions are entirely my own.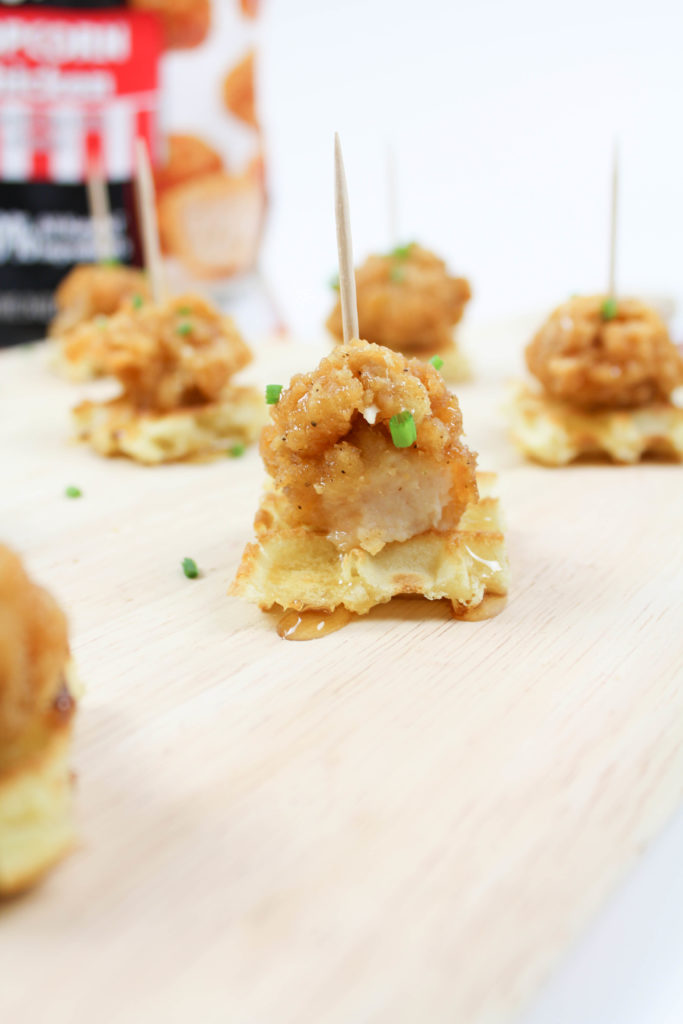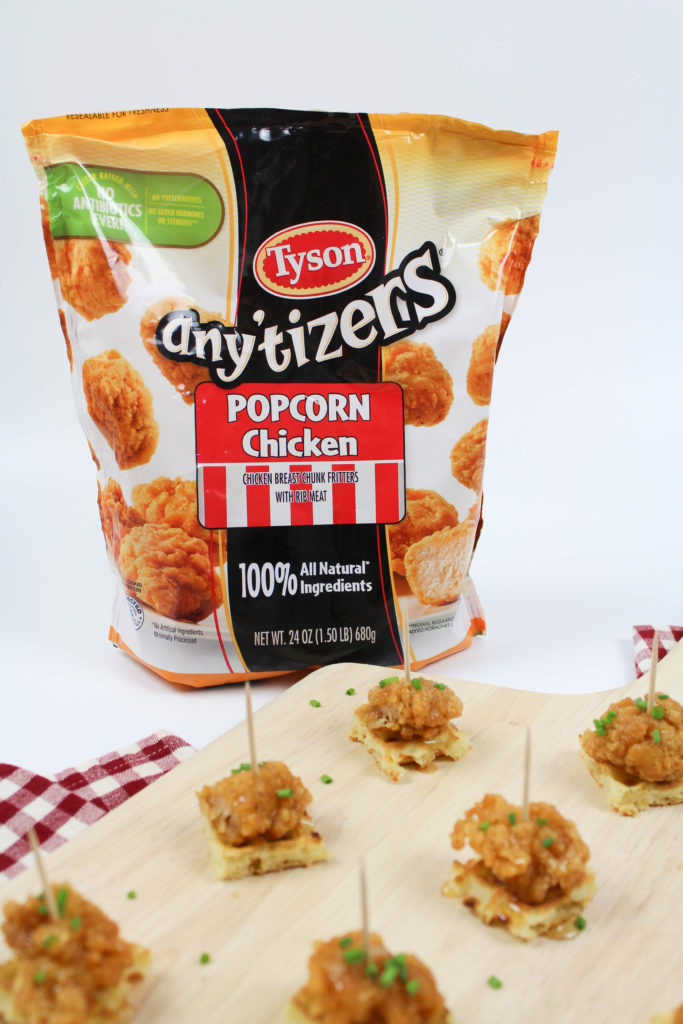 It's getting to be that time of the year when unexpected guests just happen to drop by, family stops in for a visit, and friends drop by to watch the game. Always being prepared can be tricky and having something yummy on hand to snack on can be a challenge too! Today's easy recipe will satisfy all of your hungry guests, and you can whip them up in no time at all! This Mini Chicken and Waffle Appetizer is an entertaining slam dunk!
I am always on the hunt for recipes that are not only delicious, but that are easy to make and don't have you slaving away in the kitchen all day long. As a host, there's nothing worse than being stuck in the kitchen and not being able to enjoy the event you're supposed to be hosting!
Appetizers are a great option that allow your guests to nibble on something while waiting for the main course. It's an easy way to create something fun or push the boundaries a little and get creative with your flavors.
This Mini Chicken and Waffle Appetizer is a playful take on a classic that a lot of people love, but making them bite-sized is an easier way to enjoy them! Plus, did I mention that they are a CINCH to make?! You can throw them together in under 15 minutes and if your guests gobble them up, you can refresh your serving tray in a snap!
I love using the specially marked packages of Tyson® chicken products that are raised with no antibiotics ever. I feel even better knowing that I'm serving my guests a product that is made with a long-standing dedication to quality, especially since most of us are more educated about what we're eating and trying to be more aware of what we are putting into our bodies these days. They are made with 100% all natural ingredients, feature no artificial ingredients, and are minimally processed. Total win! And did you know that the people who make Tyson chicken have been raising chickens since 1935?! You can find nuggets, strips, Any'tizers® snacks, and even drumsticks too! And don't worry. Tyson chicken products can be found in the frozen section at Walmart, but also fresh and refrigerated section too! Just look for the specially marked packages with the no antibiotics ever seal!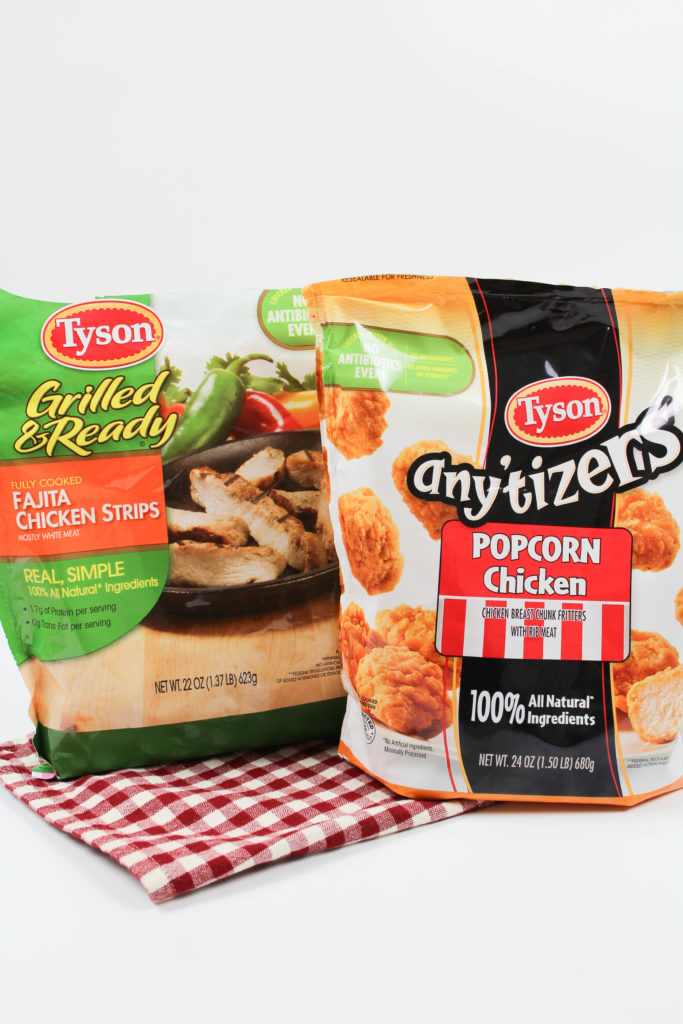 I recently invited some friends over to watch football and used the Tyson fajita chicken strips for my DIY nacho bar. Guys…it was so easy to make and so DELISH! Everyone was raving about them. Definitely give the strips a try, but for today's mini chicken and waffle appetizer recipe we're going to be using the Tyson® Any'tizers® popcorn chicken, which you can find in the frozen section. I picked mine up at my local Walmart store.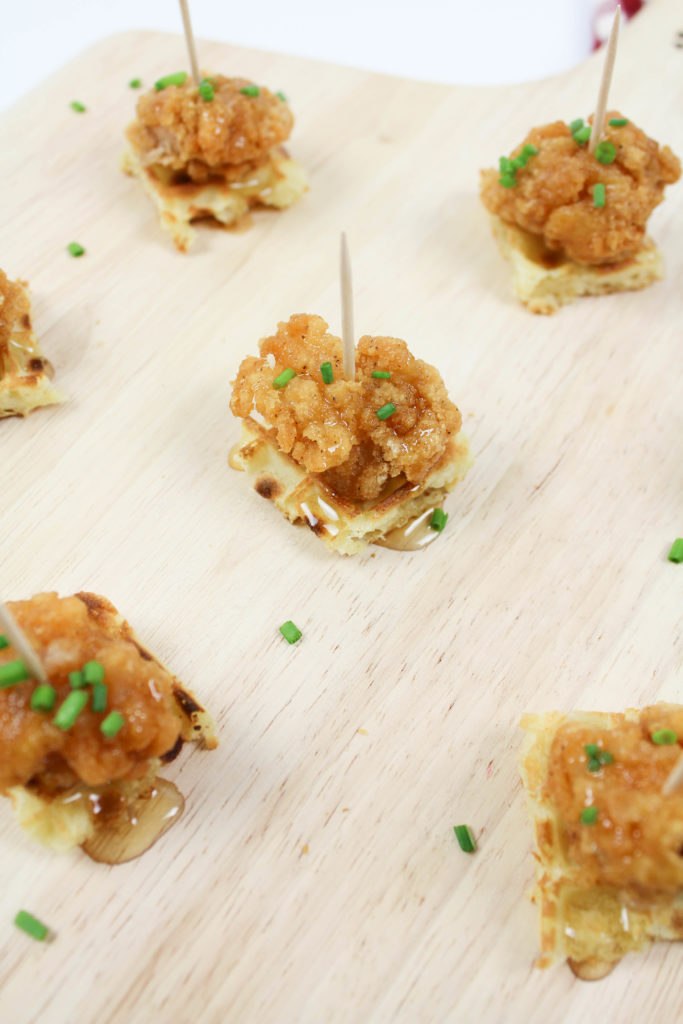 Here's what you'll need to make your own:
Tyson® Any'tizers Popcorn Chicken
Waffles (Homemade or Store-Bought)
Honey
Fresh Chives, Diced
Toothpicks
If you are using a homemade waffle recipe, prepare and cook your waffles. If you are cheating a bit and using store-bought waffles, first off, your secret is safe with me, and secondly, go ahead and toast those babies in your toaster to get them nice and crispy. I prefer to use the buttermilk variety because they are fluffier and buttermilk always pairs better with chicken! 😉 Once they have cooked, cut the edges off of each waffle, so that they are a square shape, and cut them into four equal bite-sized pieces. Set aside.
Next up, it's time to cook our Tyson® Any'tizers popcorn chicken. Each popcorn chicken piece will make two mini chicken and waffles.  Bake or microwave them according to the package directions.
Once cooked, allow them to cool for about 2 minutes and then cut each chicken piece in half with a knife or kitchen shears.
Place your waffles onto your serving platter and top each of them with a piece of popcorn chicken.
Drizzle each of them with honey, as much or as little as you like, and top with your freshly diced chives.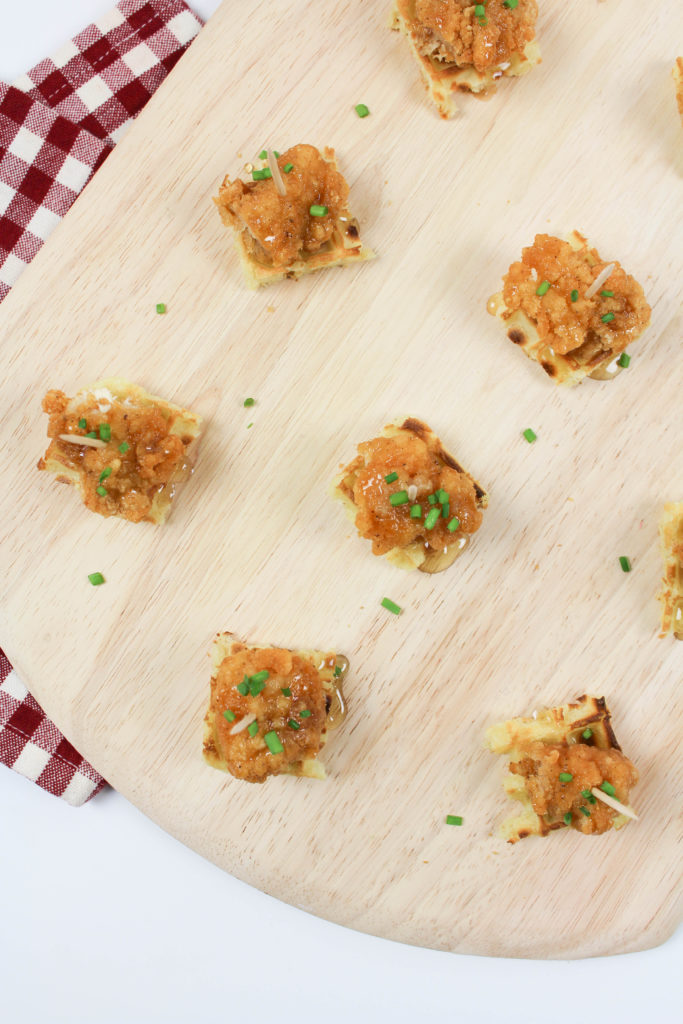 Insert a toothpick into each bite, so that your guests can grab and go!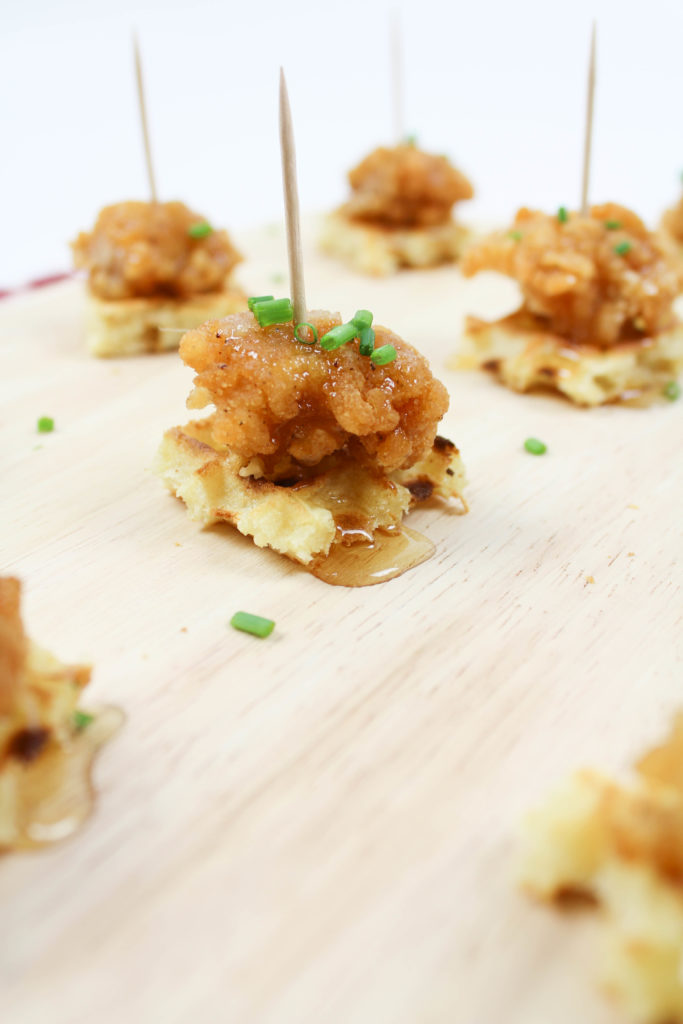 And it's that easy guys. My Mini Chicken and Waffle Appetizer bites take no time at all to prepare, are so tasty, and feature chicken that is wholesome and nutritious!
You can find out more about what makes Tyson chicken different here.
Enjoy!
Disclosure
Sponsored posts or gifted items will be fully disclosed, and any thoughts and opinions shared are always honest and my own. Some posts contain contextual affiliate links, from which I may receive a commission on sales should you use them to make a purchase. No matter what, everything you see on Let's Mingle is something I genuinely like and recommend.