Printable Thanksgiving Dinner Playlist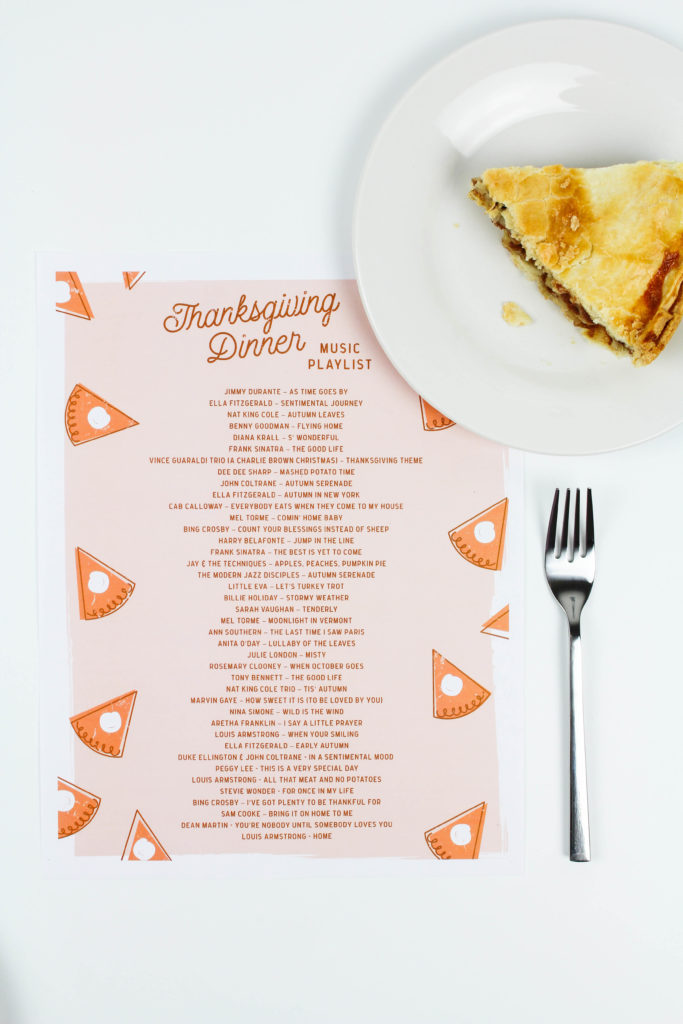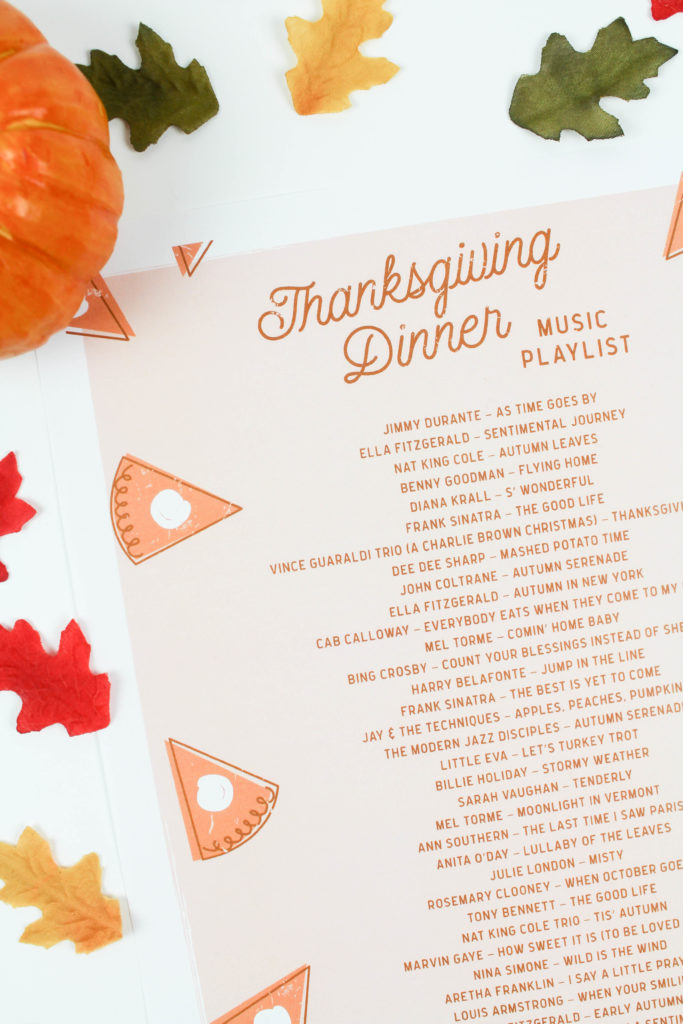 This week, I'm tackling a lot of those dreaded Thanksgiving hosting questions, and today is no exception. You've planned the menu, designed a tablescape to impress everyone in the family, and have the liquor cabinet stocked, but what about the playlist? Have you given any thought about what to turn on in the background while you're enjoying all of that other Thanksgiving goodness? If not, I've got you covered! I'm sharing a printable Thankgiving dinner playlist that is a jazzy retro turkey dinner dream. (Yes, I totally just described a playlist that way).
This playlist features the classics like Ella Fitzgerald, Mel Torme, Frank Sinatra, Bing Crosby, and so many more. It's a classic. Just trust me on this one guys.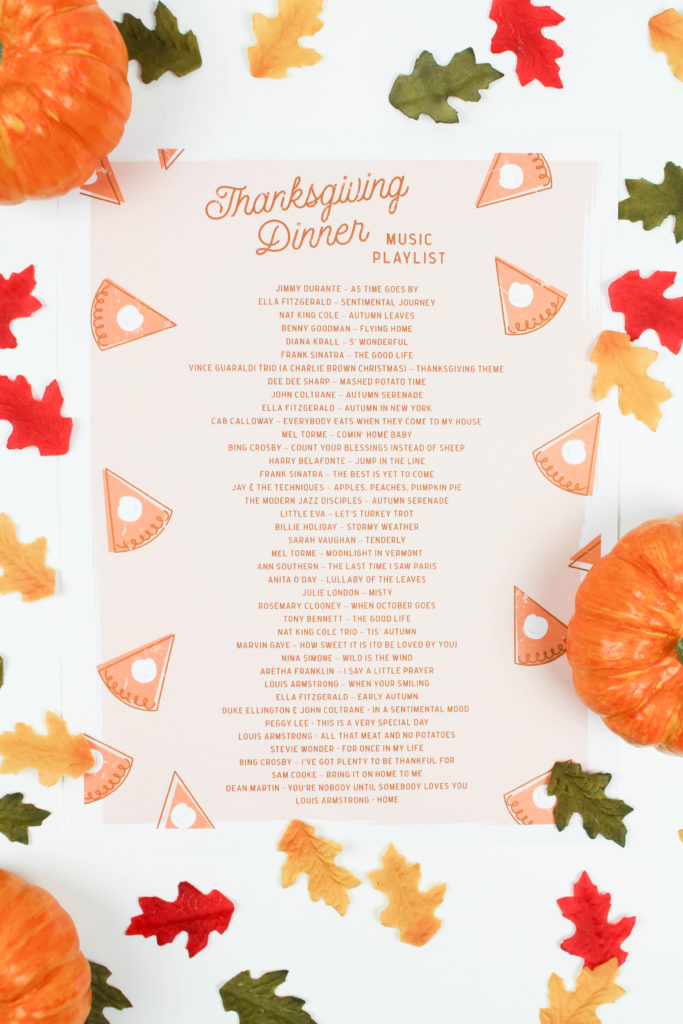 Call me an old soul or just musically accepting, but I love old school jazz vibes. There's just something magical about pouring a glass of wine, getting in cozy clothes, and listening to some smooth jazz. Is it just me? Maybe. But, whatever it is, I love it. To this day, I STILL need to make it to a legit jazz bar. It's on my bucket list. And trust me, it's happening at some point. But until then, Spotify and my records will have to suffice. (This is one of my very favorite Spotify Jazz playlists! But they have a bunch that are fantastic!)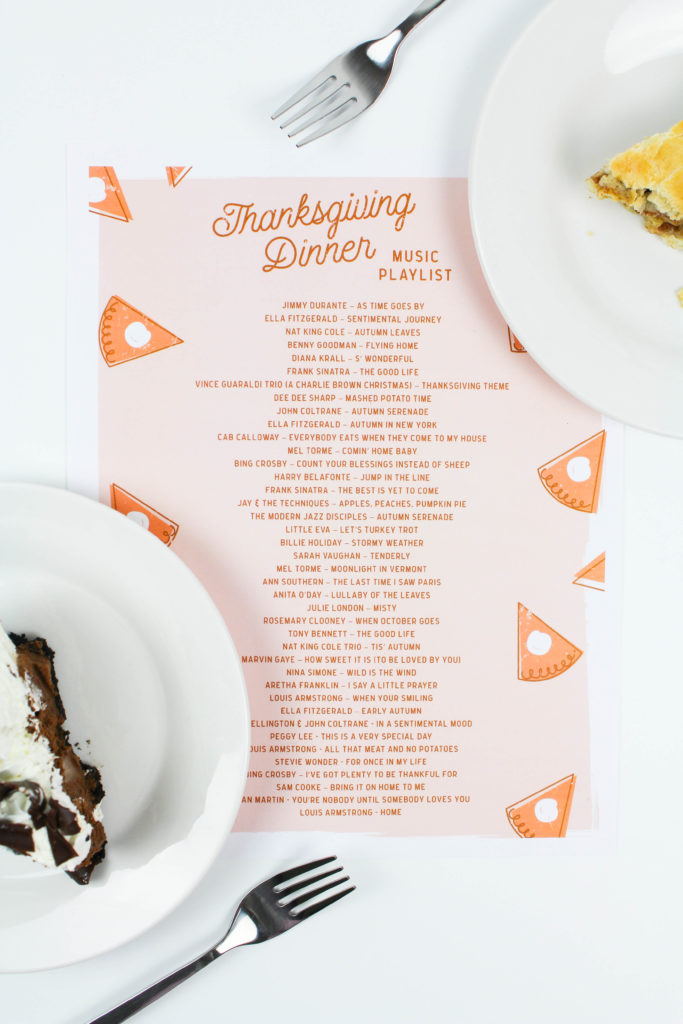 When thinking about Thanksgiving dinner and being surrounded by family, I try to think of great background music that will not only enhance the mood, but also not distract from it at the same time. I also love tying in some old classics that you know the grandparents will really enjoy too 😉 There are some on this list that you might recognize, some that are perfectly Thanksgiving appropriate, and maybe even a new fave or two.
You can download the printable thanksgiving dinner playlist file here or pin the image below to save for later.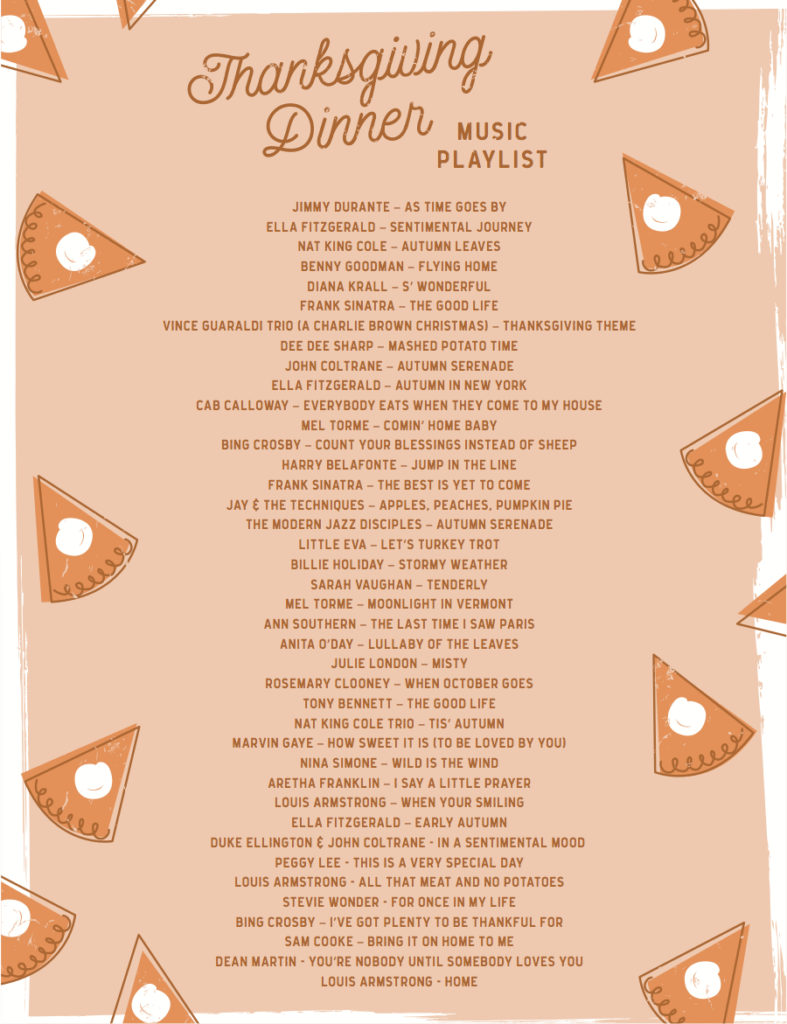 Let me know if you guys will be listening to this printable Thanksgiving dinner playlist along with me next week!
Disclosure
Sponsored posts or gifted items will be fully disclosed, and any thoughts and opinions shared are always honest and my own. Some posts contain contextual affiliate links, from which I may receive a commission on sales should you use them to make a purchase. No matter what, everything you see on Let's Mingle is something I genuinely like and recommend.