Stove Top Holiday Potpourri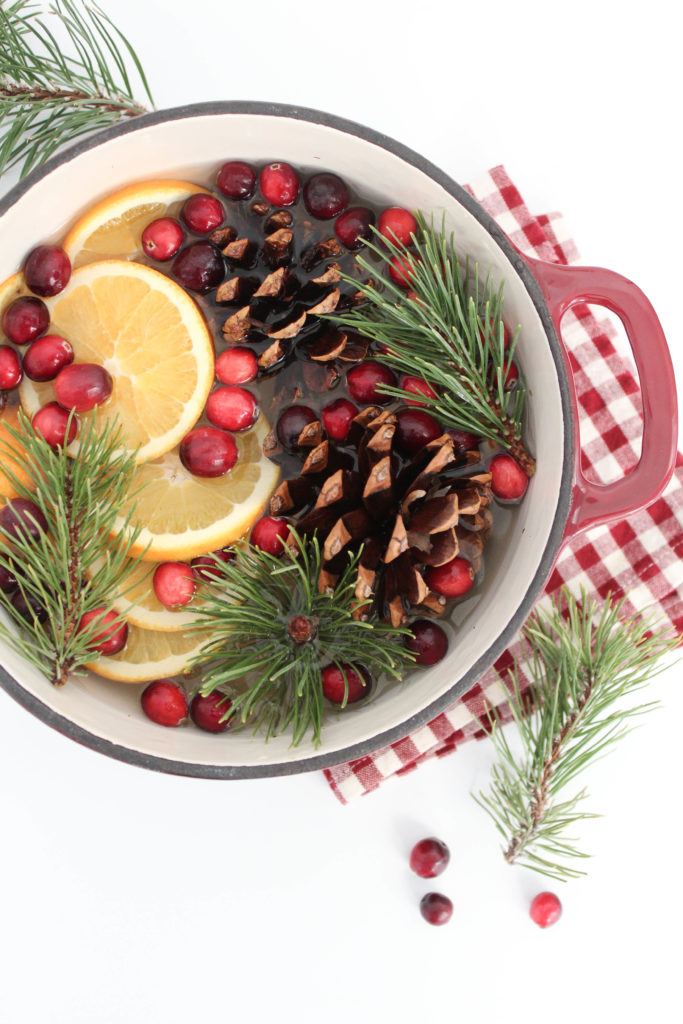 The holidays are in full swing and I'm diving headfirst right into all of the fun! One of my favorite things to do while wrapping up gifts and listening to Christmas music is to make this easy stove top holiday potpourri.
It fills the house with the best scents of the season and really gets me into the holiday spirit. It's perfect to have simmering on the stove when hosting a holiday party, having friends or family over, or just settling in for a cozy holiday movie night on the couch!
With only a few ingredients, some water, and your stove top, you'll be holiday ready in no time! 😉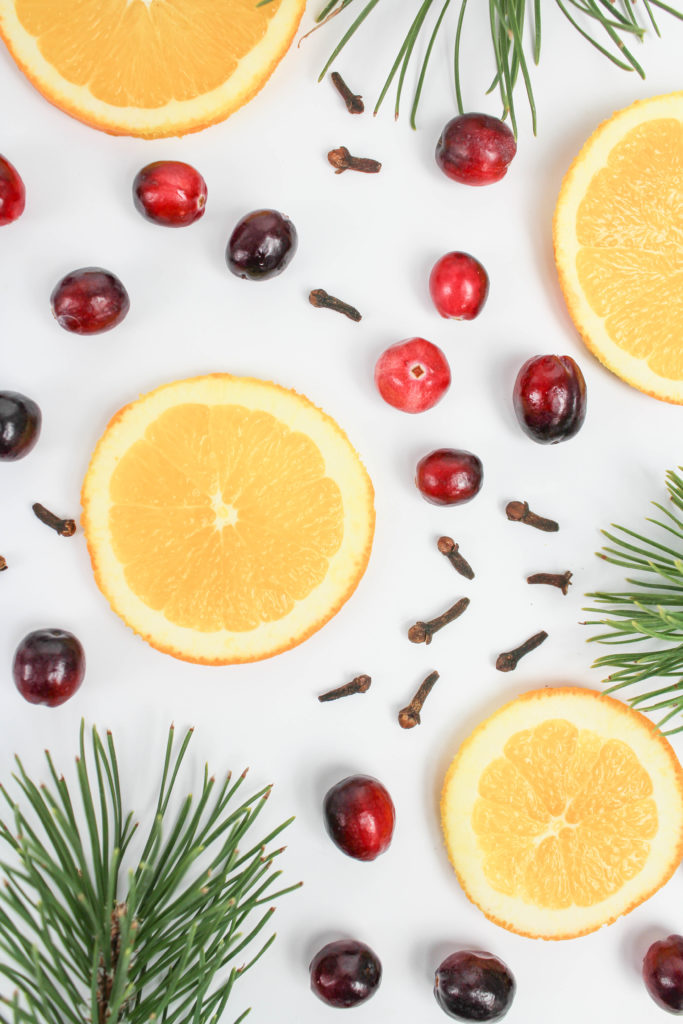 Here's what you'll need to make your own:
Cinnamon Scented Pinecones
2 Oranges, Sliced
Cranberries
1 Tsp. Whole Cloves
Pine Needles or Branches
Water (Enough to fill your pot)
Combine all of the ingredients into a pot. Add water until it reaches about 3/4 of the way full.
Place on the stove and bring to a boil, before reducing to a simmer.
You can simmer the potpourri for as long as you want, just continue to add more water as it starts evaporating.
You can even re-heat this stove top Holiday Potpourri the next day as well, but I'd probably recommend making a new batch if you want to continue for longer than 2 days.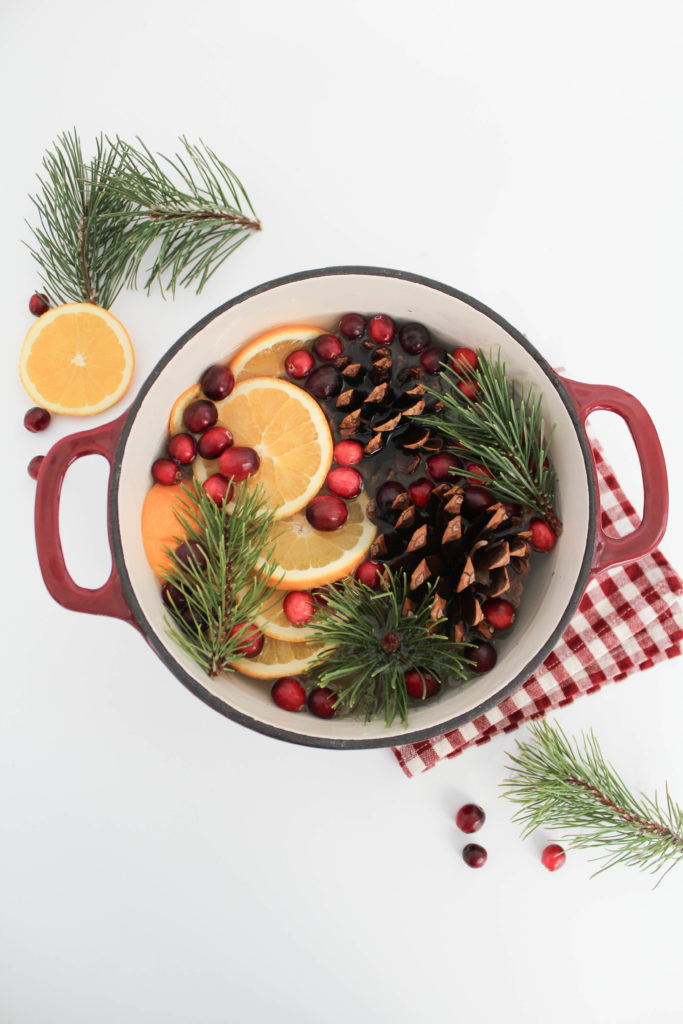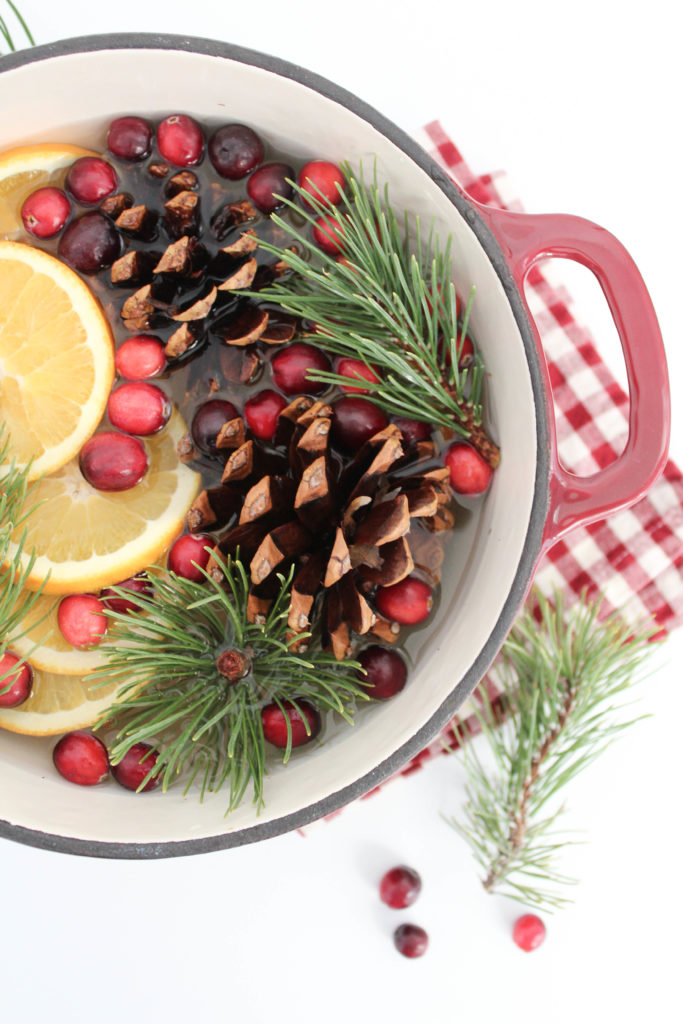 This little recipe for stove top holiday potpourri will fill your house with all of the scents of the season and couldn't be easier to throw together!
You can experiment with other scents too, including rosemary, vanilla, ginger, mint, lime, and cinnamon. You're only limited by your imagination and your pantry 😉
This could also make a great gift idea for a friend or neighbor too. Just put together the ingredients and wrap them up in a pot with instructions! Too cute!
Disclosure
Sponsored posts or gifted items will be fully disclosed, and any thoughts and opinions shared are always honest and my own. Some posts contain contextual affiliate links, from which I may receive a commission on sales should you use them to make a purchase. No matter what, everything you see on Let's Mingle is something I genuinely like and recommend.