This shop has been compensated by Collective Bias, Inc. and its advertiser, Emergen-C®. All opinions are mine alone. #FallImmuneSupport #CollectiveBias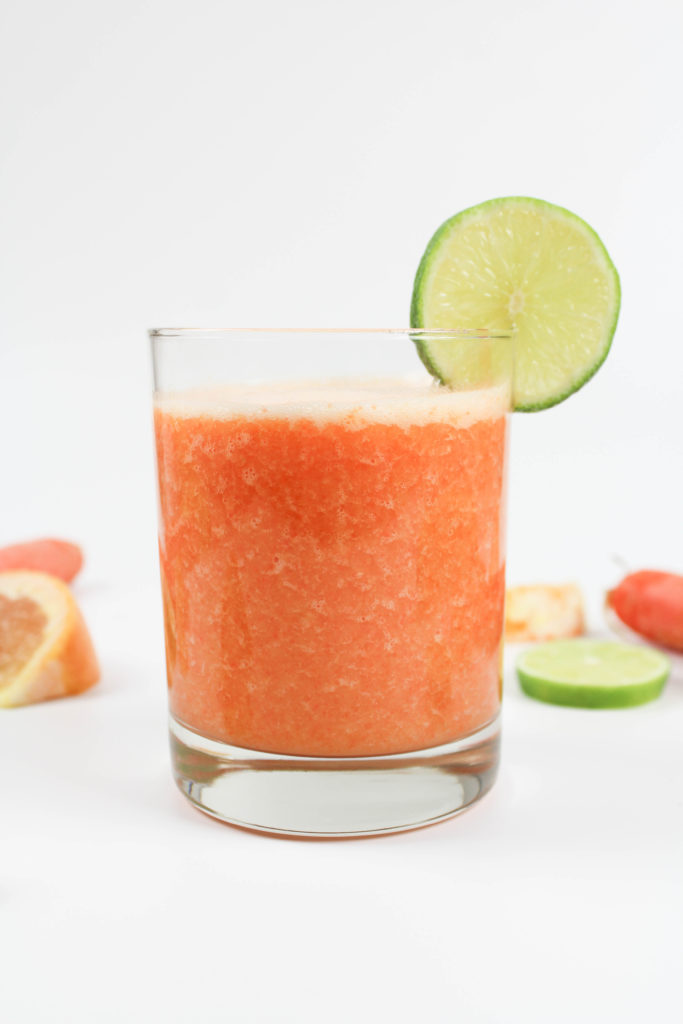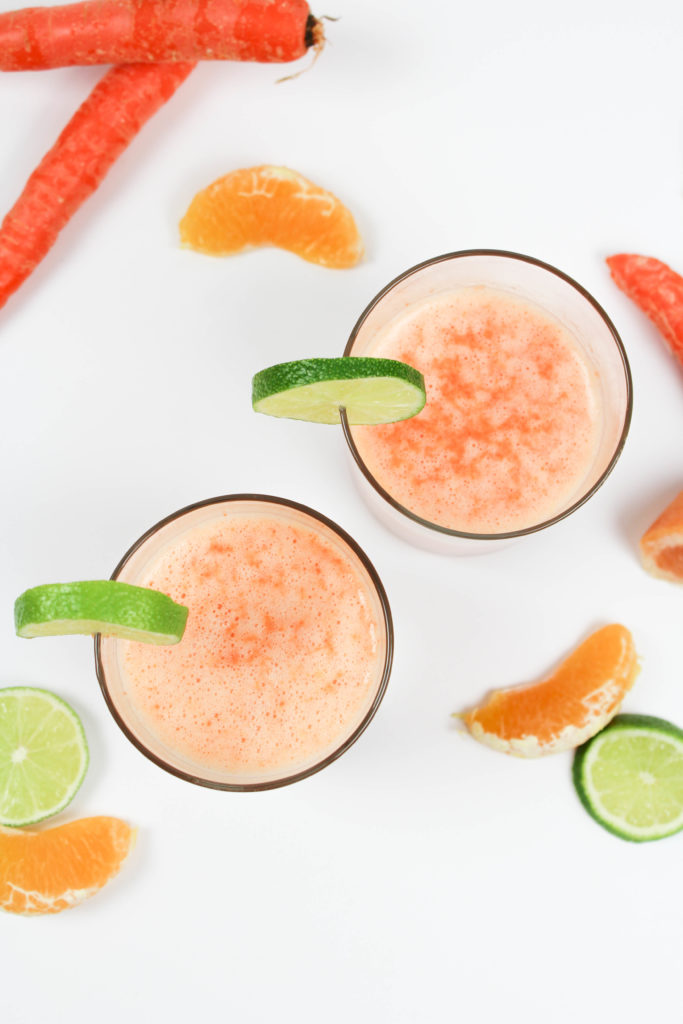 I always find that the fall and winter months make getting up harder and have me moving slower in the mornings than usual. I need to be my best when there are so many holiday events, family functions, and work parties, so I try to add a little one, two punch to a yummy morning citrus carrot smoothie recipe that will get me going and keep me feeling great during this time of the year (and all year!)
This easy smoothie recipe is my go-to drink while I'm driving into work in the morning. Besides the fresh fruit and veggies that I add to my blender, I have a sneaky little ingredient that I use to get some added vitamins and minerals in there, too. What's my trick? Adding Emergen-C® Super Orange!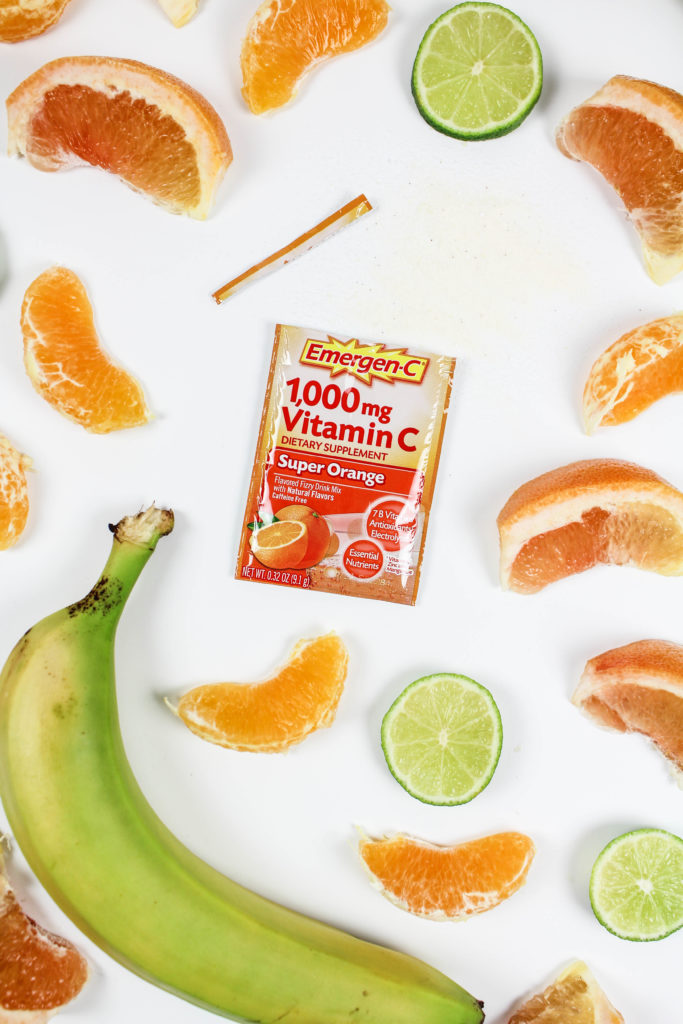 It's packed with Vitamin C, plus other key antioxidants such as zinc and manganese, to support your immune system, along with B Vitamins to enhance energy naturally.* Emergen-C dietary supplements are the delicious way to start your day!
I stick with the original Emergen-C® Super Orange packets for this citrus carrot smoothie, but with over 20 flavors and a variety of special formulas, it is easy to support your wellness goals, whatever they might be! From feeling good each day, to getting additional vitamins and minerals for immune support*, or sipping your way through key electrolytes, as well as energy to focus your mind and revitalize your body*, there is an Emergen-C® that will allow you to burst forth and Feel the Good Everyday!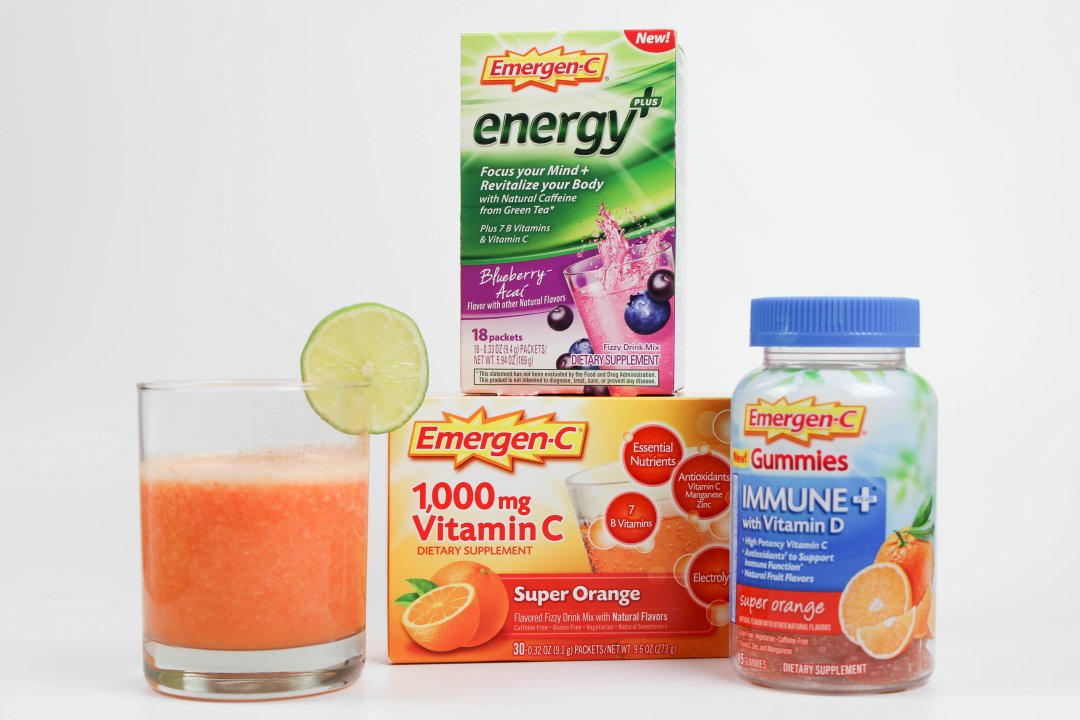 I grabbed mine from Walmart in the pharmacy department, but you can shop from the comfort of your own home, too! Hover over the photo above to purchase the exact same products that I picked up!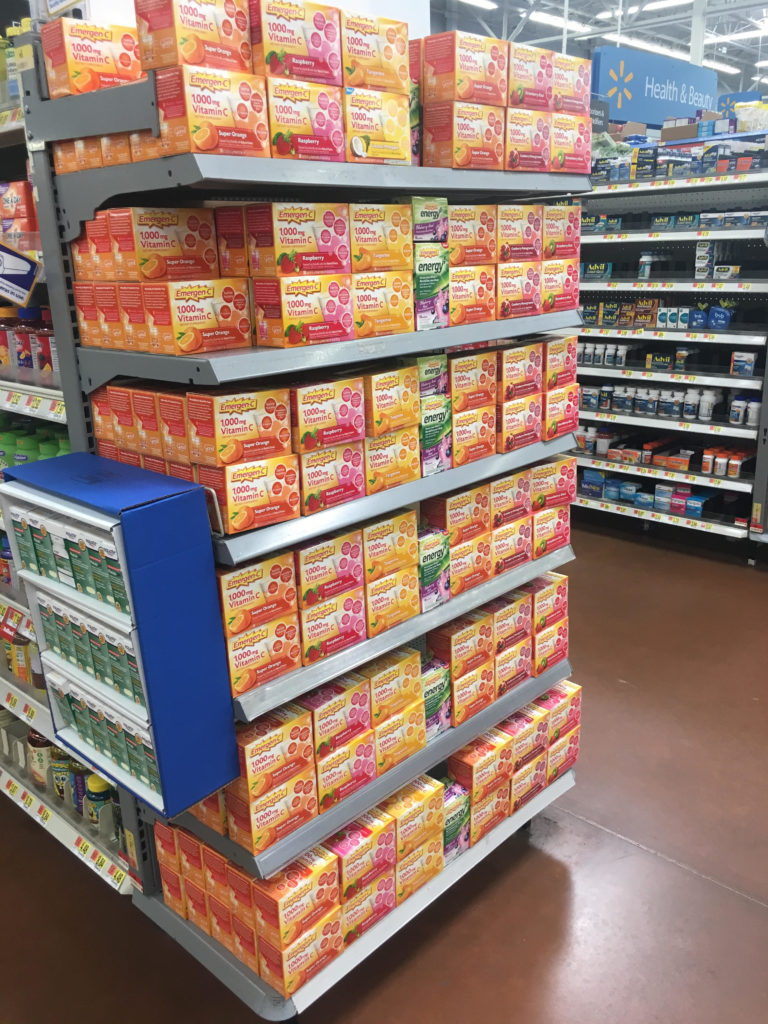 I'm excited to try the Emergen-C® Energy+ Blueberry Acai that gets its natural caffeine from green tea* Emergen-C® Energy+, available in bold-flavored Blueberry-Açai, powder-packed Lemon-Lime, and fruit-y Mango-Peach, is flavored with natural, real fruit flavors. It's also gluten free!
And I plan on keeping these Emergen-C Immune+® Gummies Orange at my desk for those days I don't have time to make a smoothie in the morning! Your favorite fizzy flavors, now in a yummy new form! Emergen-C Immune+® Gummies support your immune system with Vitamin C and Vitamin D, support your energy with B Vitamins,* and are made with natural fruit flavors. No water needed! Bursting with fruit-y deliciousness, chew your way through Emergen-C Immune+® Orange & Raspberry Gummies to support your immune system with Vitamin C and Vitamin D.*
But let's get back to the recipe! Not only is this citrus carrot smoothie full of healthy benefits, but it's also delicious, too!
Here's what you'll need to make your own:
1 1/2 Cups of Citrus Fruit (peeled and quartered)
1 Large Carrot (cut into pieces)
1/2 Banana
1 Tbsp. Lime Juice
1/2 Cup Water
1 Packet of Emergen-C® Super Orange
Honey (optional)
I like my smoothie a little more tart, so I use fresh grapefruit and orange. You could also add pineapple or mango, too, if you want more of a tropical flavor!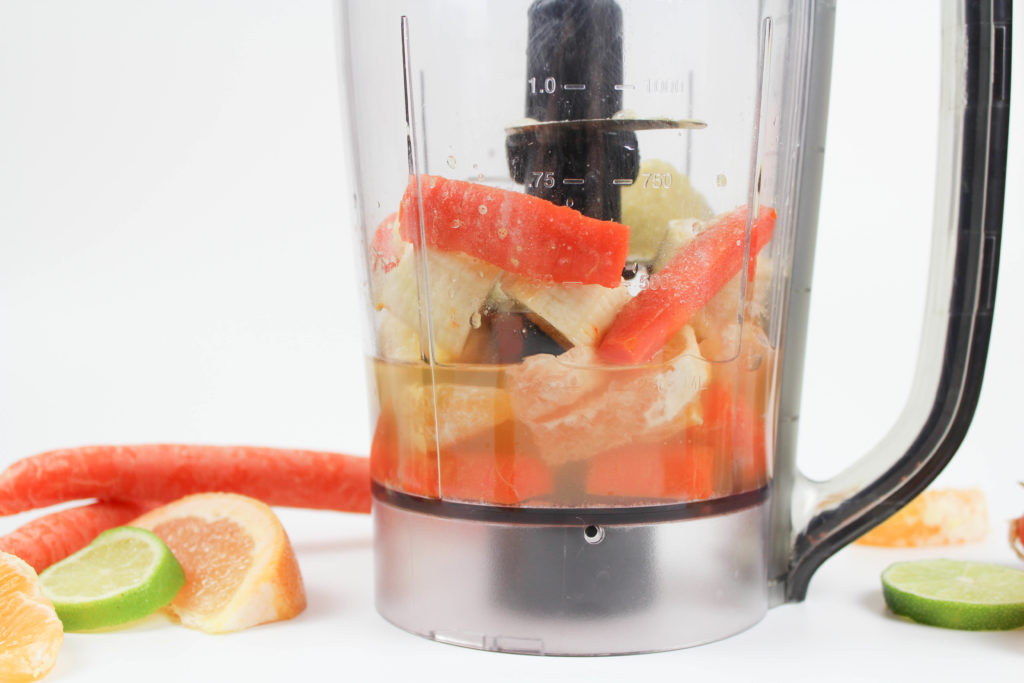 Add the fruit, carrot, lime juice, water, and Emergen-C Super Orange packet to a blender.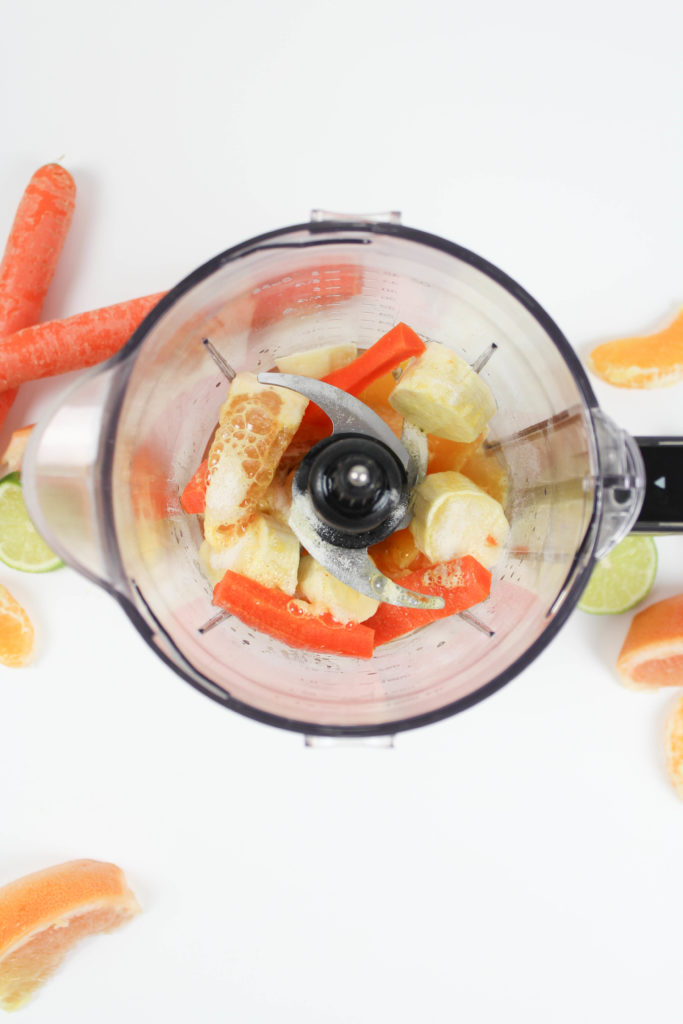 Blend on high, until smooth.
If you want to add a little more sweetness to your smoothie, add honey to taste, although I think it's definitely sweet enough on its own!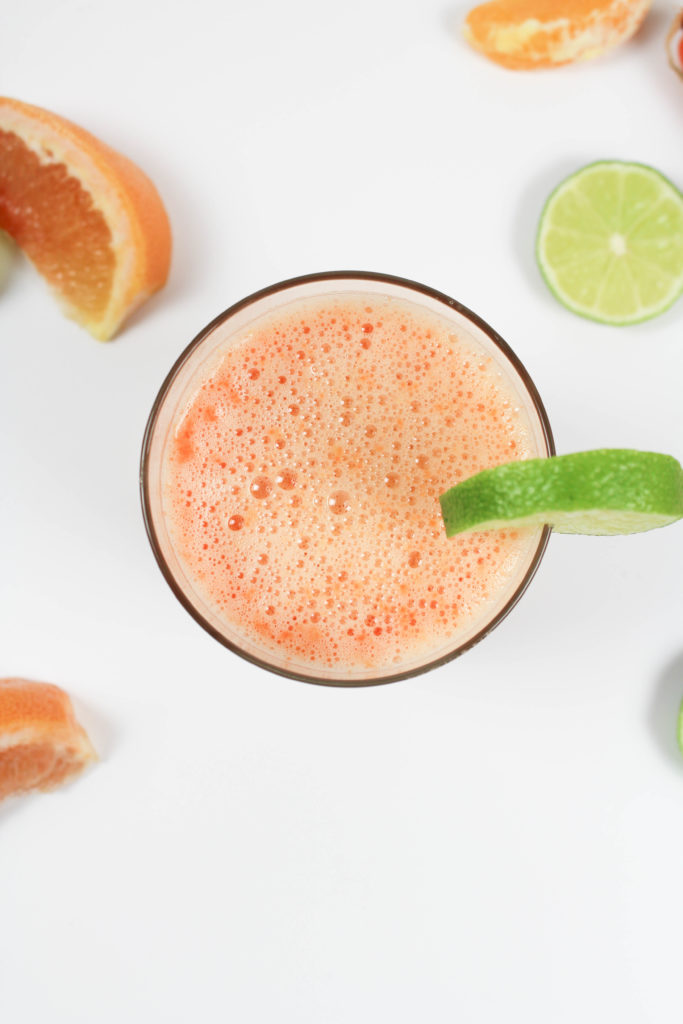 *This statement has not been evaluated by the Food and Drug Administration. This product is not intended to diagnose, treat, cure or prevent any disease.
watch the latest
Blood Orange Gin and Tonic Recipe
Valentine's Day Passion Cocktail
My Favorite T-shirt bras!
Recipe for Grapefruit Rosemary Mules
Our Charlotte Build - The Land!
Disclosure
Sponsored posts or gifted items will be fully disclosed, and any thoughts and opinions shared are always honest and my own. Some posts contain contextual affiliate links, from which I may receive a commission on sales should you use them to make a purchase. No matter what, everything you see on Let's Mingle is something I genuinely like and recommend.