This is a sponsored conversation written by me on behalf of The J.M. Smucker Company. The opinions and text are all mine.
If you guys are anything like me, your pets are members of your family. And including them during the holiday season is a no-brainer for me! Just like the rest of my family, they each have their very own stocking and they also get a festive holiday dinner, just like the rest of the family! I also like to put together a fun little gift basket for each of them every year.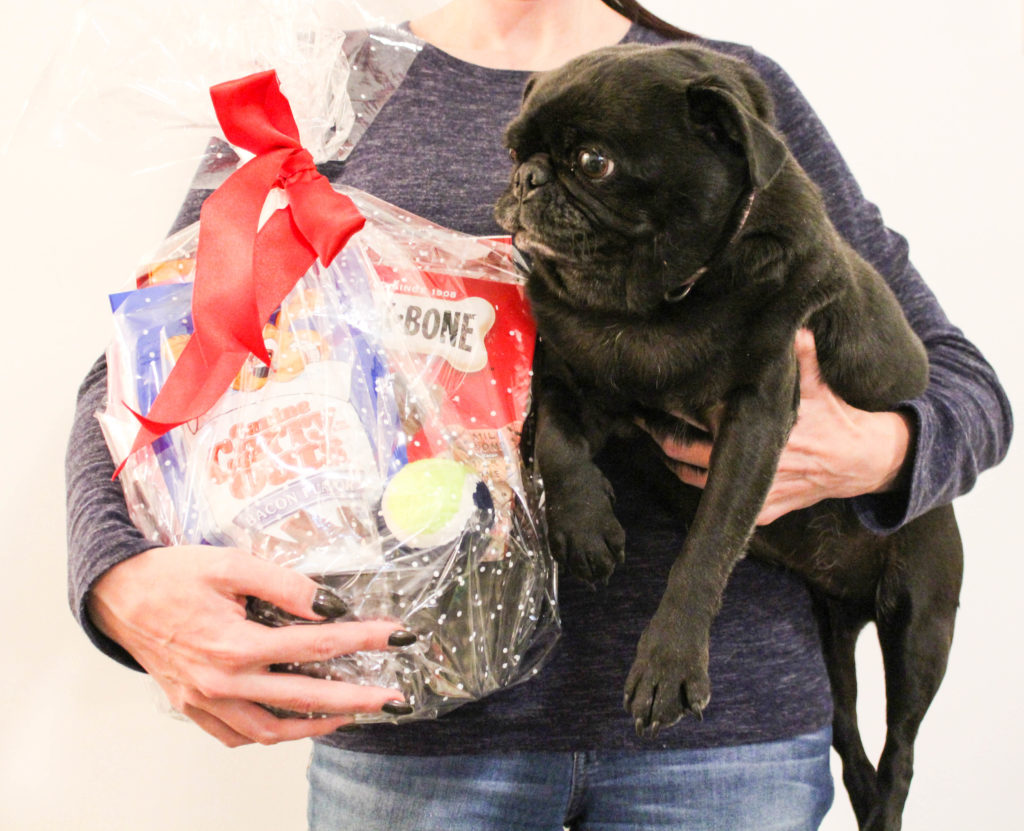 It's a really fun way to include them during the holidays and even though they probably don't understand the whole "holiday" thing, they sure do get excited when they smell treats! 😉 If you have dogs or a family member or friend with a dog, you'll definitely want to make sure to include a dog holiday gift basket on your shopping list this year!
In today's post I'm sharing some easy ideas for you to put together your very own dog holiday gift basket for your own four-legged family members! And if you don't have a dog, putting one together for a friend or for your local animal shelter is just as much fun too!
I really love picking items for gifts that are usable.  There's nothing worse than giving a gift to someone that's just going to collect dust and sit on a shelf. And pet gifts are no different! When putting together a gift basket, I really try to put thought into every element of the gift, including the basket!
For this gift, you'll actually be using the water or food bowl/dish as the basket! I love things that you can get double-duty out of! It's a fun and different take on a traditional gift basket, that is still useful and great for the dog or dog owner in your life!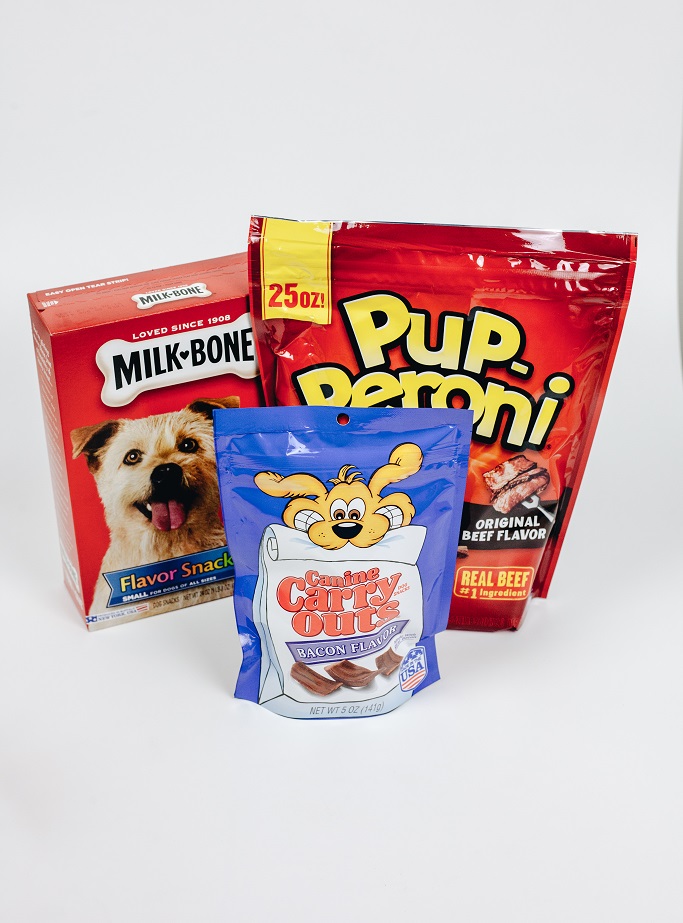 I headed over to my local Walmart store to pick out the items for my basket. My dogs are huge Pup-Peroni and Milk-Bone Flavor Snacks fans, so I knew I definitely had to include those items in their baskets.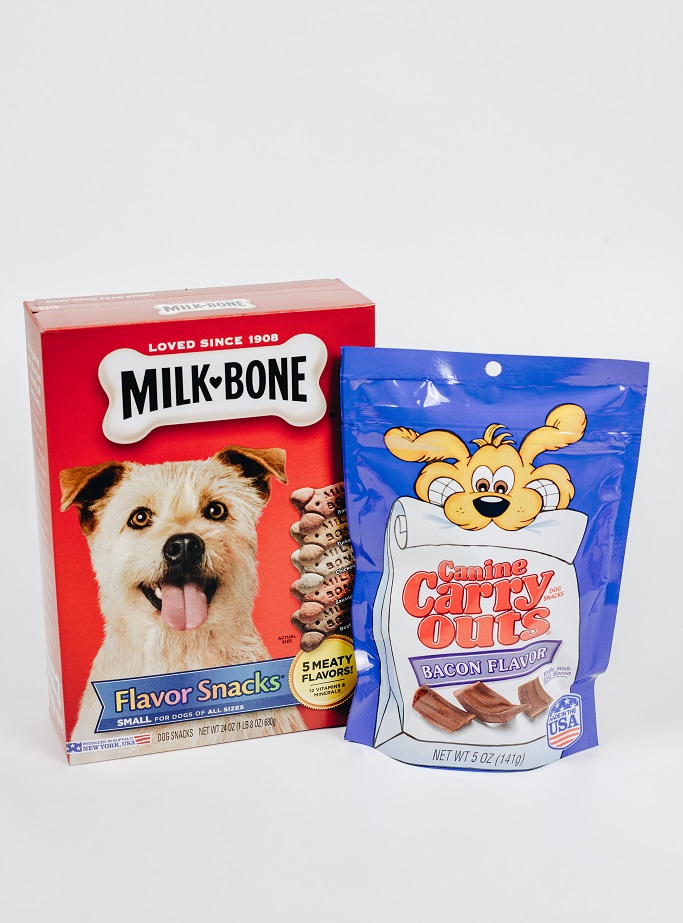 I love that Milk-Bone Flavor Snacks feature teeth cleaning and vitamin-enriched goodness and are for dogs of all sizes so they are perfect for all dogs! Plus, they are produced right here in the USA, so I know I can trust feeding them to my dogs!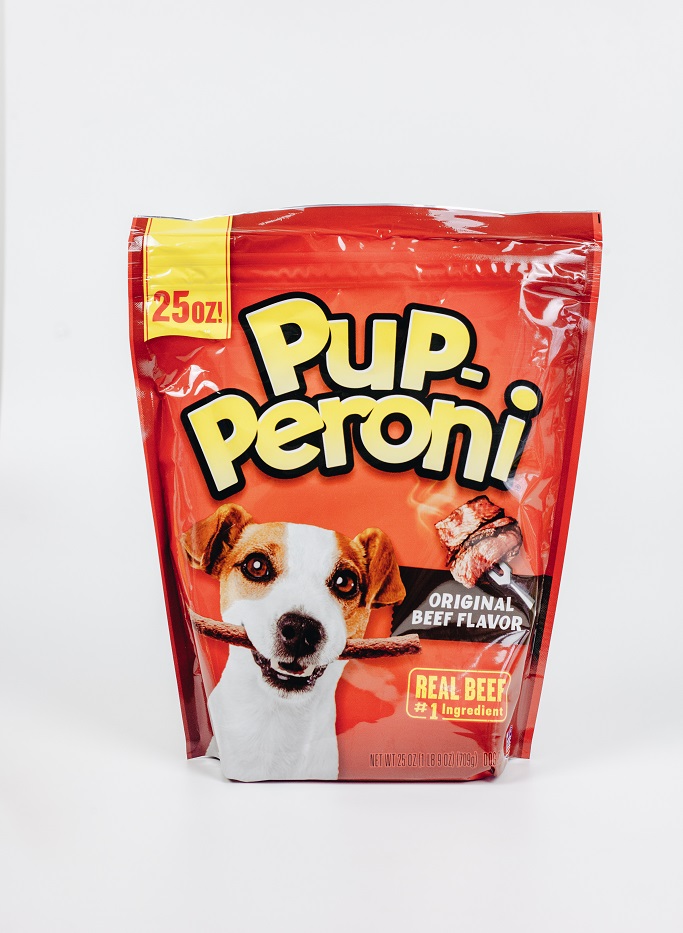 My dog Sophie goes CRAZY for Pup-Peroni beef snacks. They have real beef as the number one ingredient and the aroma just from opening the bag alone, makes their mouths water! Dogs definitely can't resist them!
Lately, I'm also really loving the Canine Carry Outs Bacon Flavor chewy snacks for dogs! They are made with real bacon, are produced in the USA, and are perfectly sized treats for taking on the go or for puppy training too!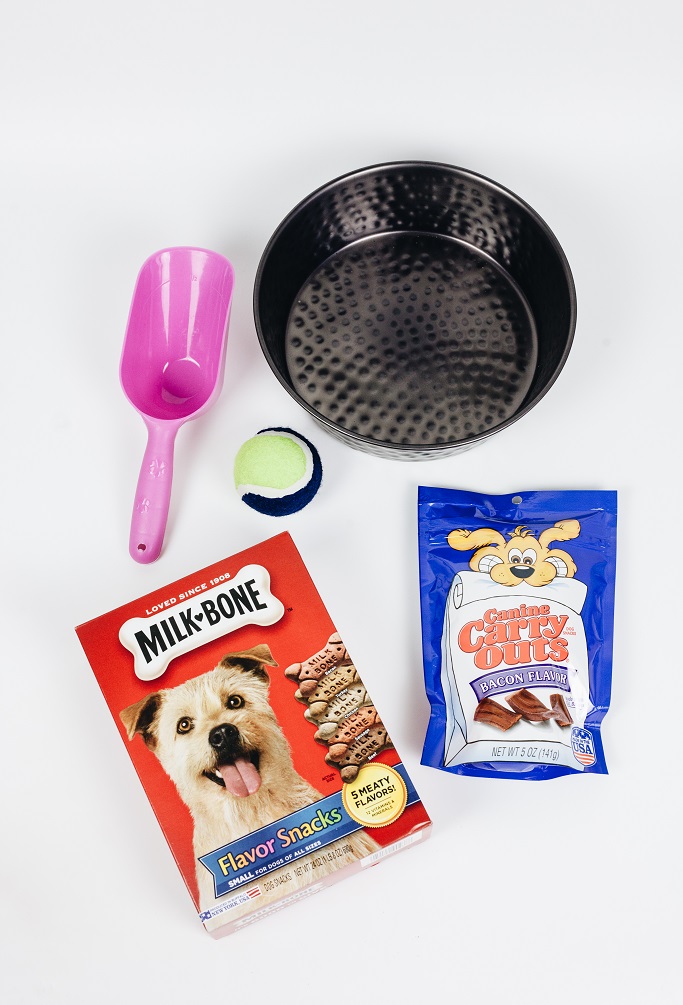 Here's what you'll need to make your own:
Milk-Bone Flavor Snacks
Pup-Peroni Beef Flavor Snacks
Canine Carry Outs
Tennis Ball (or other dog toys)
Water or Food Bowl
Food Scoop
Ribbon
Cellophane Wrap
Using the bowl as the basket, begin filling the bowl with your various and assorted treats. Put the largest items in the back and work towards the front filling it with the smaller items.
Once you have the biggest items secured, fill in any small spaces or gaps with the smallest items, like toys, bones, or food scoops! (If you have a dog, you know how handy food scoops are, so I always like to include one in my doggy gift packages!)
Once you have the items placed in a way that you're happy with, place the cellophane wrap underneath the bowl. Cut the cellophane so that you have enough around the outside of the bowl to gather at the top and tie with ribbon.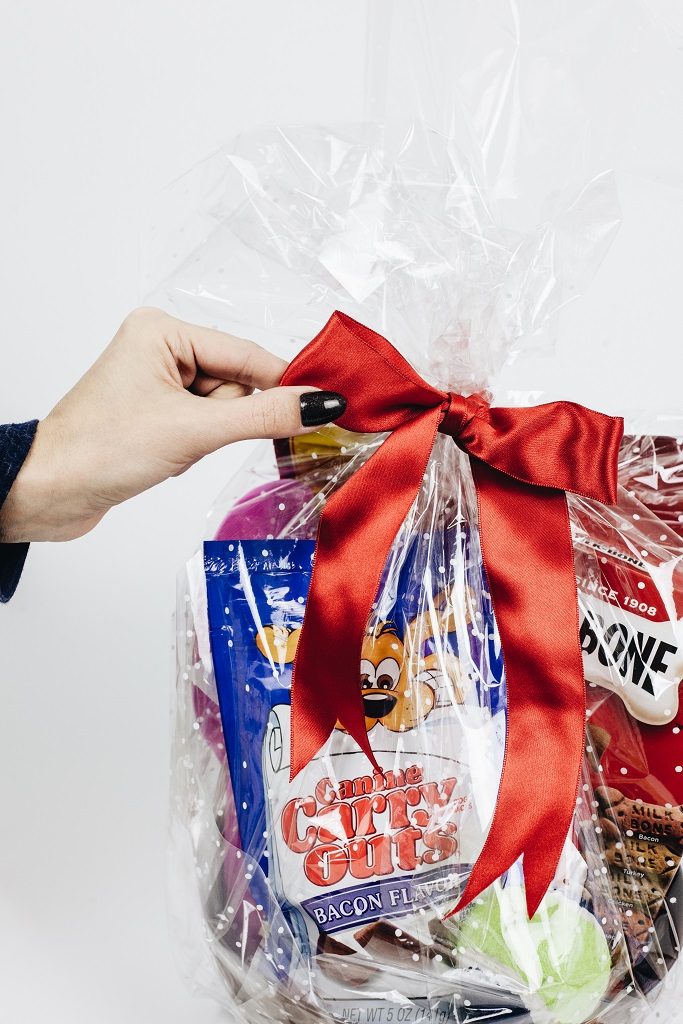 Secure the cellophane with ribbon and tie into a bow.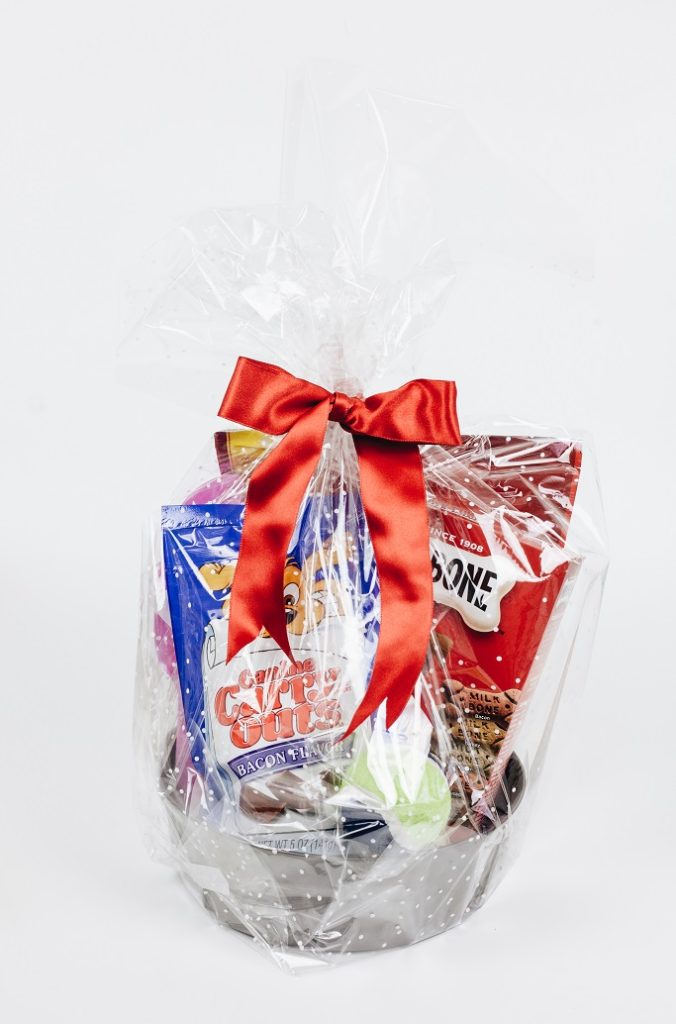 You can even tie a fun dog bone, toy, or dog collar onto the outside of the gift basket too!
Head here to find out more about the dog treats I included in my dog holiday gift basket and make sure you pick some up next time you're at Walmart!
This dog holiday gift basket is an easy way to show your furry friend a little extra love this holiday season!
Disclosure
Sponsored posts or gifted items will be fully disclosed, and any thoughts and opinions shared are always honest and my own. Some posts contain contextual affiliate links, from which I may receive a commission on sales should you use them to make a purchase. No matter what, everything you see on Let's Mingle is something I genuinely like and recommend.