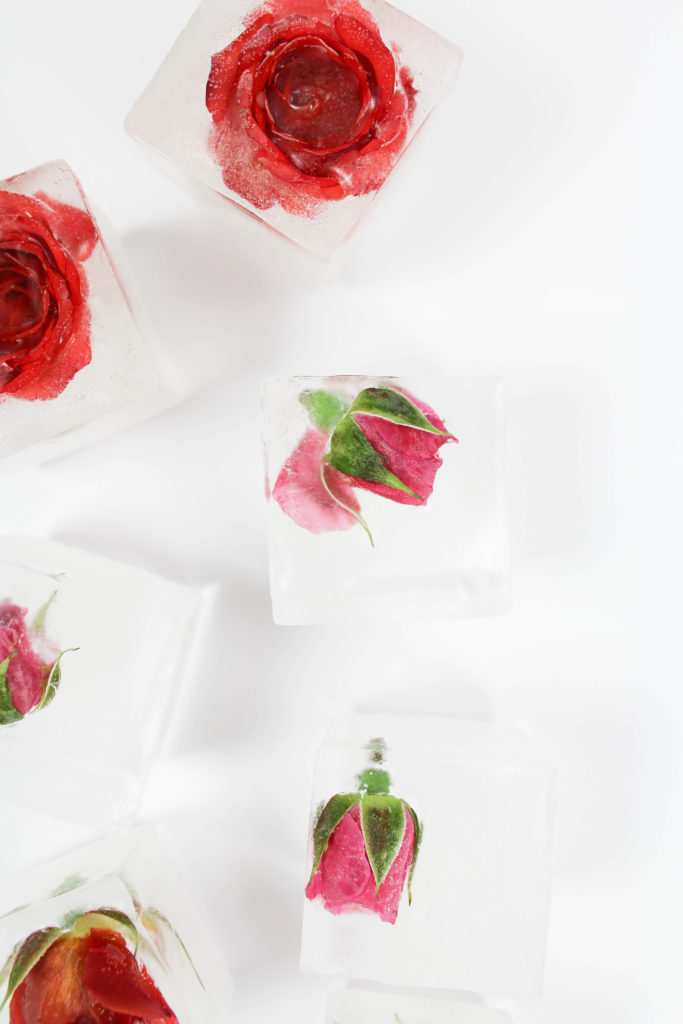 I can't even handle how gorg these little beauties are. I went a little picture crazy on this post, just because I had a really hard time narrowing them down. So you guys will just have to suffer through them along with me, although I don't think you'll complain. 😉
I've seen similar posts floating around the internet but I wanted to try some floral cubes out for myself, and after making these rose ice cubes, I'm totally jumping on the floral bandwagon. They are just SO PRETTY!
With a little patience and my water trick to help make your finished cubes super clear, you'll be smelling sipping on roses in no time.