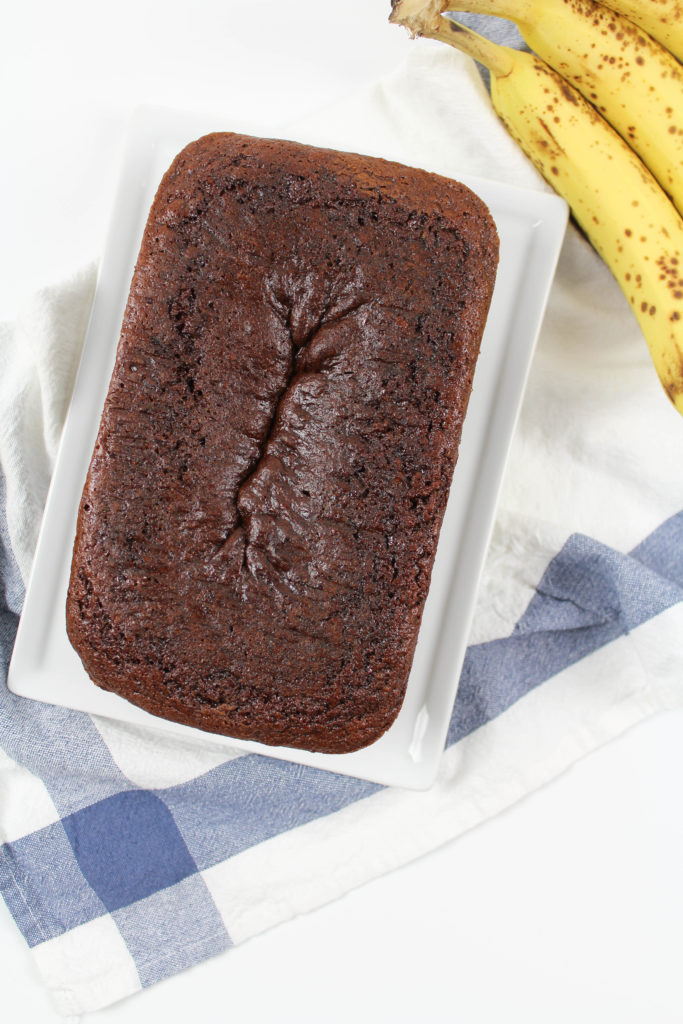 Most of time you will find me in the kitchen, I'm baking up something delicious. Whether it's something easy like muffins, or more complex, like this multi layer cake, I tend to gravitate towards baked goods. Don't get me wrong, I love to cook too, but I'm not a big savory person. I'm a sugar addict and baking just seems to be my happy place. (Maybe I need to make cooking more in 2018 my new year's resolution). Either way, in today's post I'm sharing this easy banana bread recipe that is both delicious and simple too. What's not to love?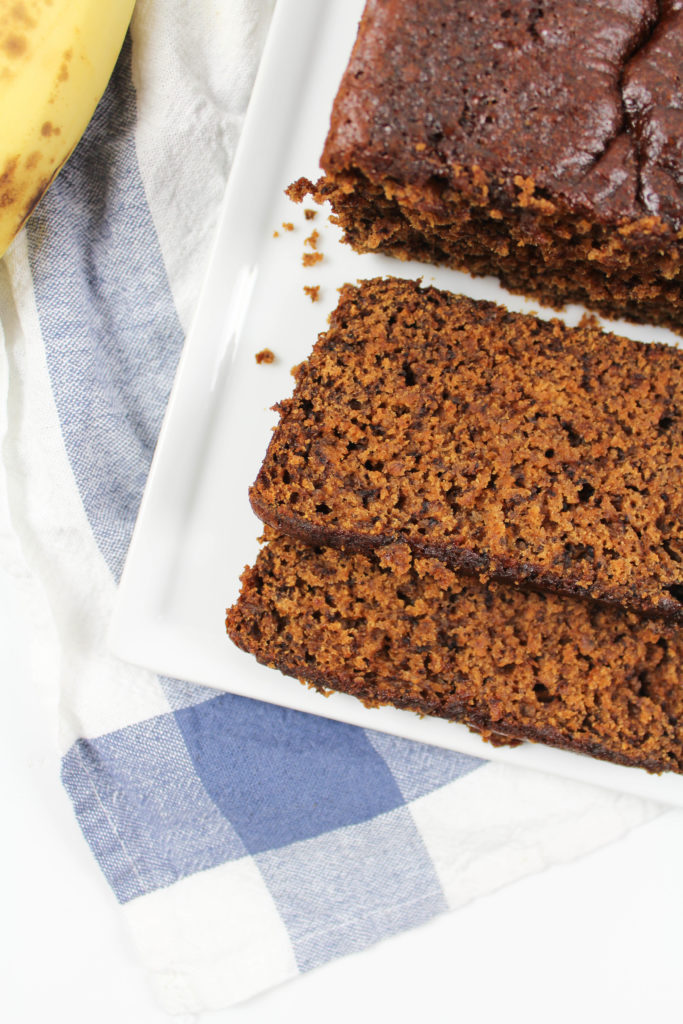 If you happen to be trying to eat better or eliminate carbs right now, first off, I'm sorry, and secondly, pin this recipe and make it later. It really is that good guys.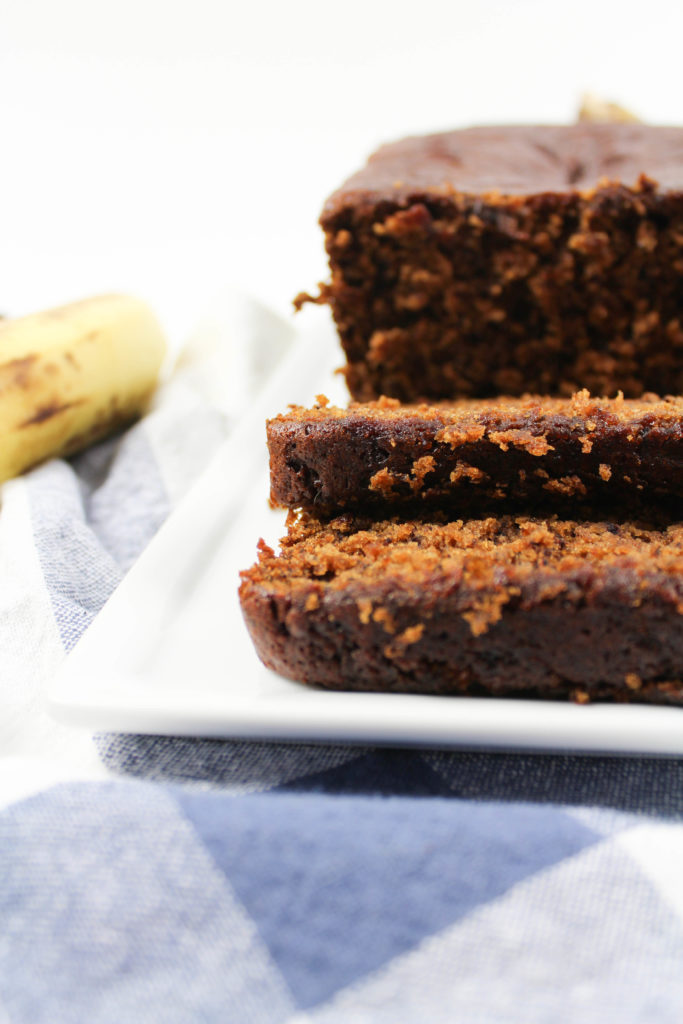 Here's what you'll need to make your own:
2 Cups Ripe Bananas
2 1/2 Cups Sugar
3 1/2 Cups Flour
4 Eggs
1/2 Cup Oil
1 Cup Buttermilk
7 Tsp. Baking Soda
1/4 Tsp. Salt
Move your baking rack to the middle of the oven and preheat it to 275 degrees.
Grease two bread pans with butter or cooking spray. Set aside.
In a large bowl, combine the bananas, sugar, and baking soda. Blend at high speed, with an electric mixer, for about one minute.
Alternate adding each egg and cup of flour, until all combined.
Mix in the oil and buttermilk and beat for an additional 2 minutes or until smooth and well blended.
Pour the mixture into your two bread pans.
Bake for 2 1/2 hours.
Remove from the oven and allow to cool for 15 minutes before removing and cooling completely on a wire rack.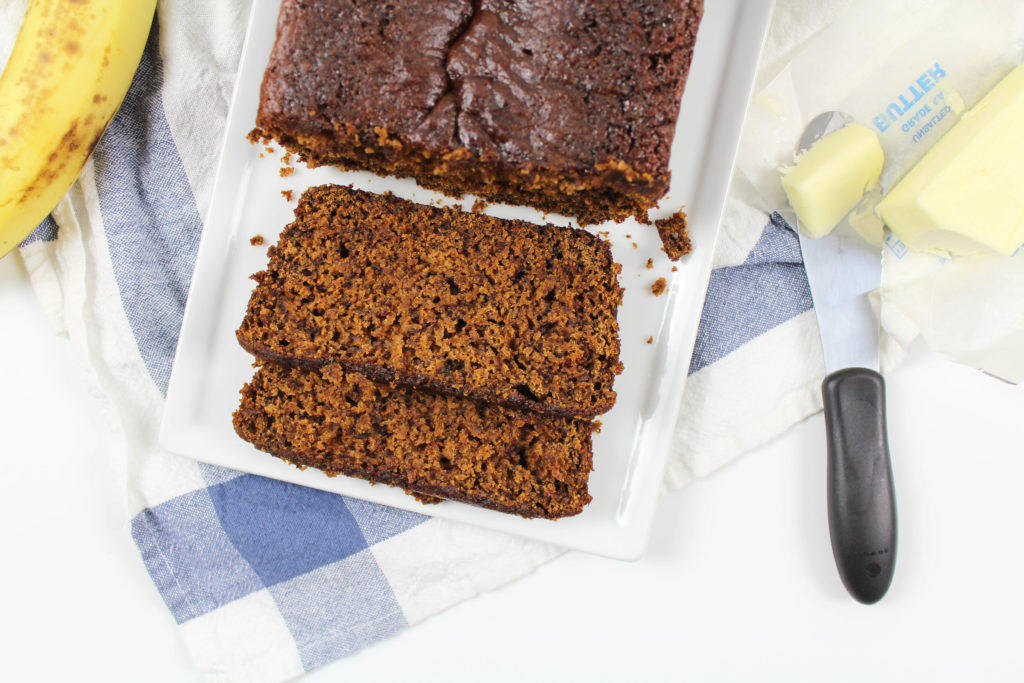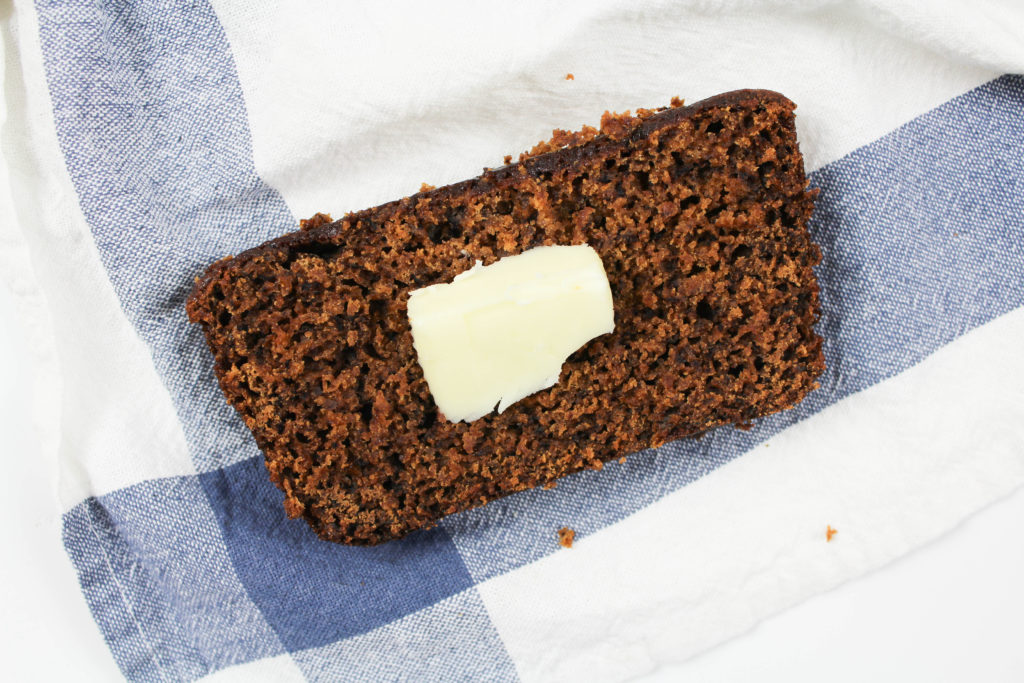 You can serve the bread while it's still warm, with melted butter. My fave!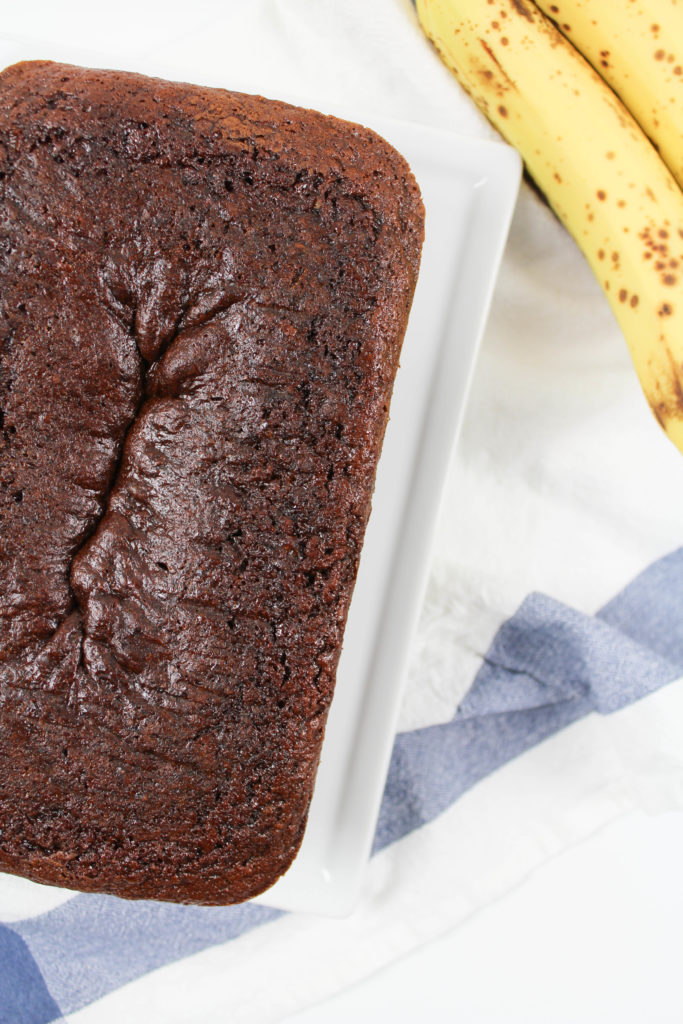 This easy banana bread recipe is also great to keep in the back of your mind during the holiday season too. These loaves make great homemade gifts for neighbors, friends, family, or to serve on Christmas morning too!
Disclosure
Sponsored posts or gifted items will be fully disclosed, and any thoughts and opinions shared are always honest and my own. Some posts contain contextual affiliate links, from which I may receive a commission on sales should you use them to make a purchase. No matter what, everything you see on Let's Mingle is something I genuinely like and recommend.