Pear and Prosecco Popsicles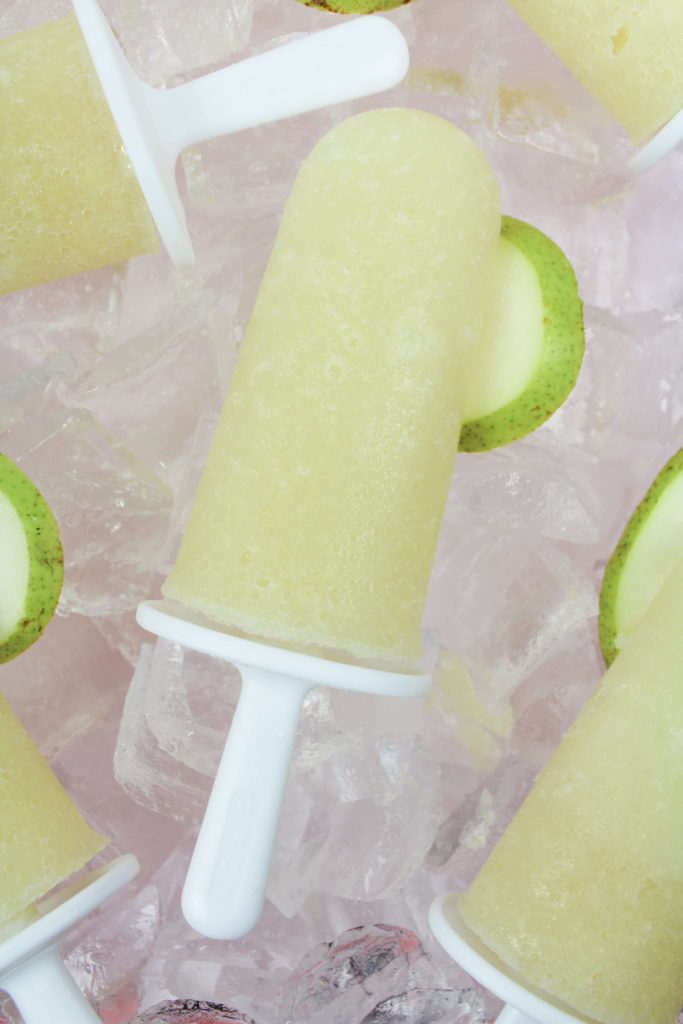 I've never met a Prosecco I didn't like. I'm a bubbly girl through and through and if I can find a way to incorporate my bubbly into any other form of enjoying it, you can bet I'm going to try! And that's exactly where today's post comes into play. I'm sharing a recipe for pear and Prosecco popsicles that are a breeze to make, oh, so delicious, and a fun way to impress your guests for any gatherings you've got coming up too! Oscar party anyone?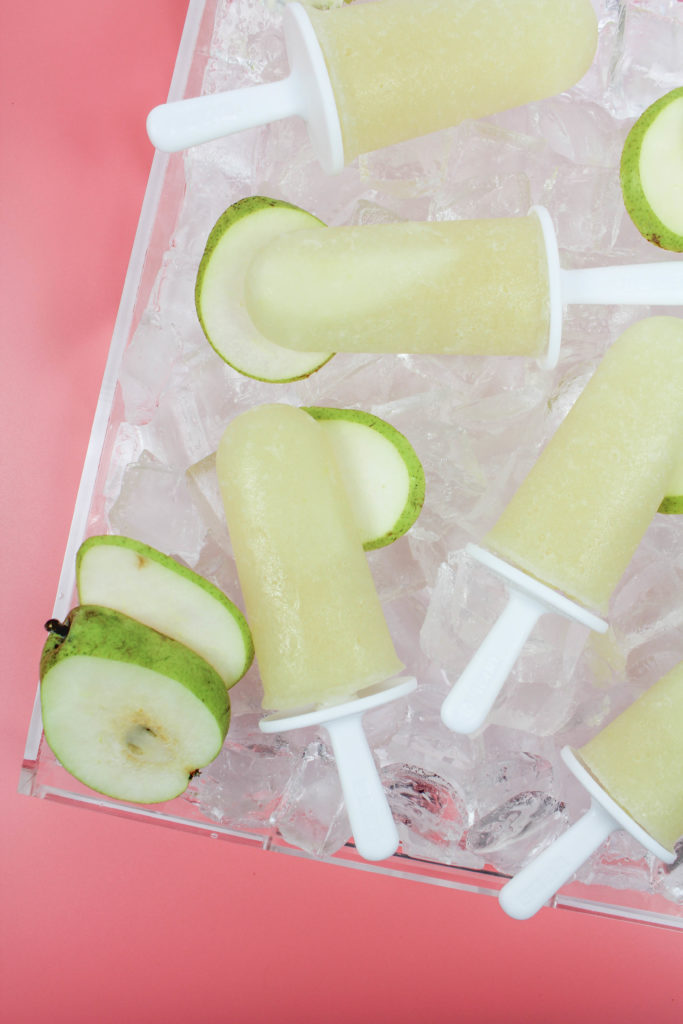 Now, if you're wondering what the difference is between champagne and prosecco, you're not alone.
Champagne is a sparkling wine traditionally made in the Champagne region of France. It's made with Chardonnay, Pinot Noir and Pinot Meunier grapes. Some of the primary flavor profiles of champagne can include citrus fruits, white peach, white cherry, almond, and even toast!
Prosecco is a sparkling wine traditionally made in the Veneto region of Italy. It's made using Prosecco (or Glera) grapes. Some of the primary flavor profiles in Prosecco can include green apple, honeydew melon, pear, honeysuckle, and even fresh cream!
Interesting stuff, right?
So now that you know your bubbly, let's get to the good stuff…the popsicles! And you might be thinking to yourself "Why is this girl posting a popsicle recipe in January?!" Yeah, it seems a little weird, but after you try them it will ALLLLL make sense. They are SO good! If anything, eat them while wearing a sweater. They're worth it. 😉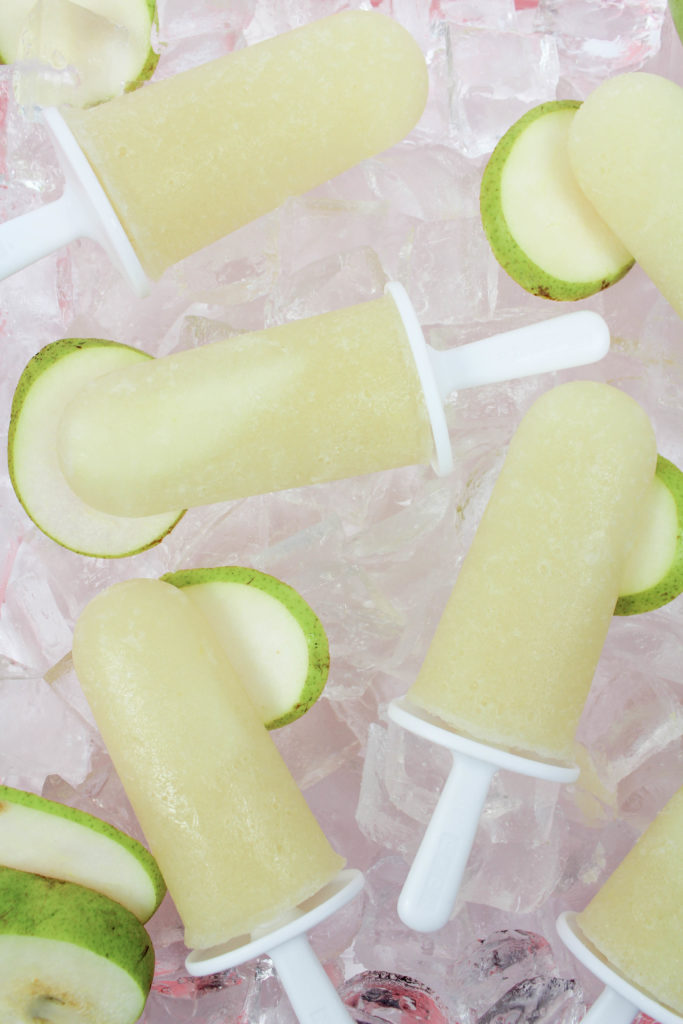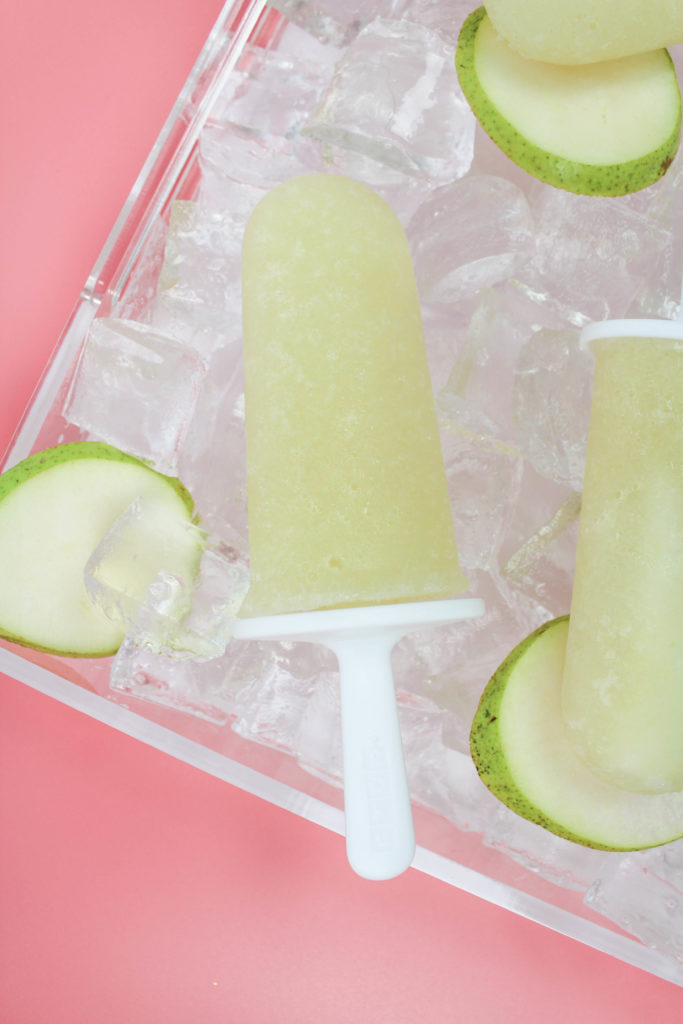 Here's what you'll need to make your own:
4 Pears, Peeled and Sliced
2 Cups Prosecco
2 Tbsp. Simple Syrup
Popsicle Mold (I used this one)
Add the pears, Prosecco, and simple syrup into a blender.
Blend until smooth and no chunks of pear are left.
Pour into your popsicle molds.
You can also cut a long sliver of fresh pear and pop one of them into the molds too. (It's a nice cold treat to eat when enjoying the popsicle later!)
Allow them to freeze completely before serving. (I froze mine overnight.)
Carefully remove the popsicles from the sleeves, when ready to serve. You can loosen them up slightly by running the molds under warm water for a quick second.
Enjoy!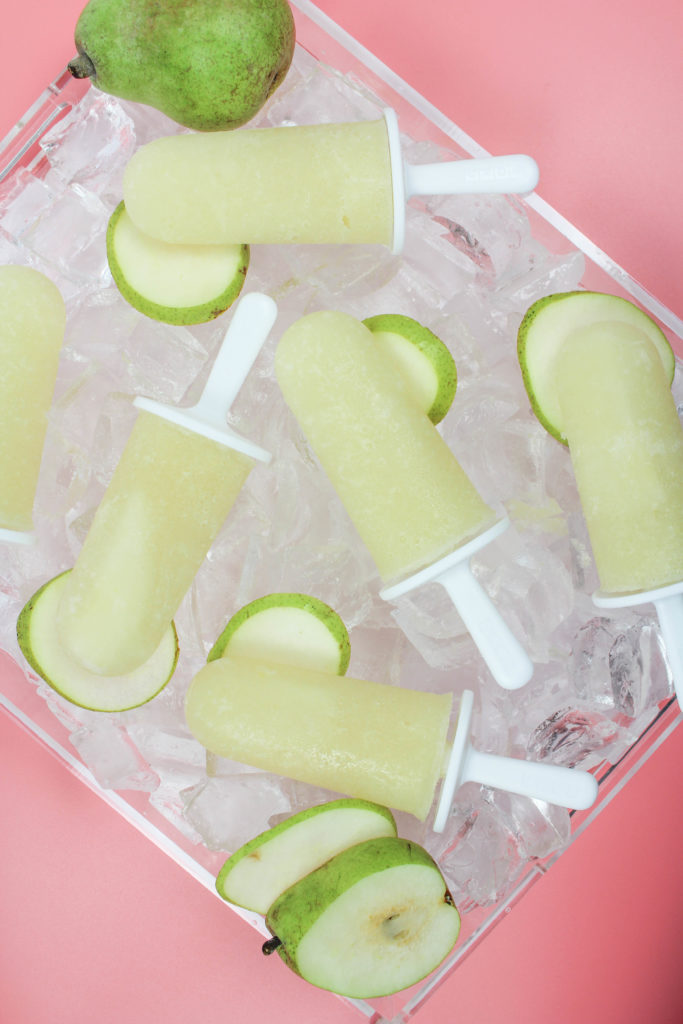 These easy pear and Prosecco popsicles are the perfect treat to serve, not only during the warm summer months, but all year round! Add a popsicle into a glass of bubbly for a fun serving idea too!
Disclosure
Sponsored posts or gifted items will be fully disclosed, and any thoughts and opinions shared are always honest and my own. Some posts contain contextual affiliate links, from which I may receive a commission on sales should you use them to make a purchase. No matter what, everything you see on Let's Mingle is something I genuinely like and recommend.