Printable Super Bowl Bingo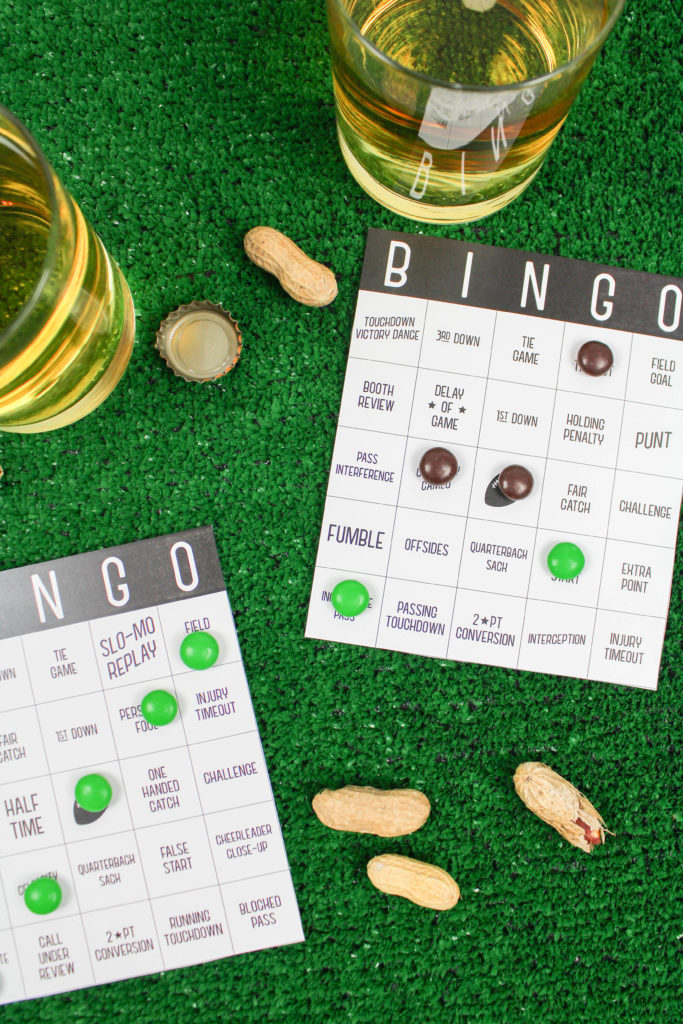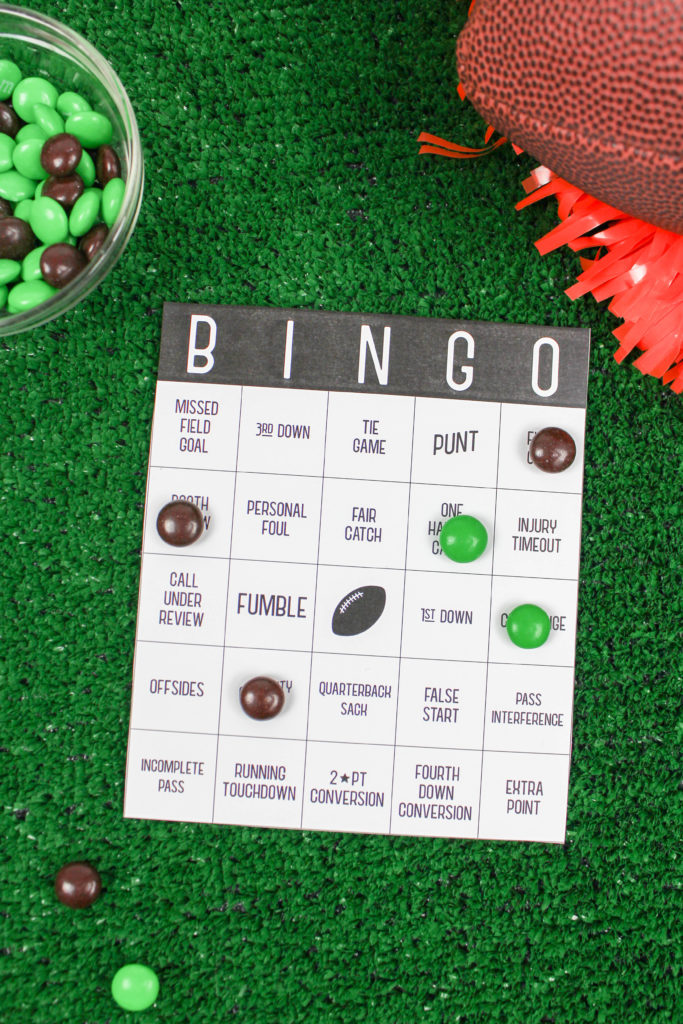 The Super Bowl is right around the corner and it's time to start thinking about all of those awesome game day parties! Not gonna lie, I'm a little sad knowing that football season is almost over though. I'm a huge football fan and love my football Sundays, Mondays, and Thursdays too. Especially the snacks! (Anyone else spend that much time watching football? Ha!)
But, if I'm going to end the season, I'm going to end it right! And you know that a Super Bowl party isn't complete without a game or two! These free printable Super Bowl bingo cards are a fun and easy way to include all of your party guests in on the action, and also enjoy the actual game too! 😉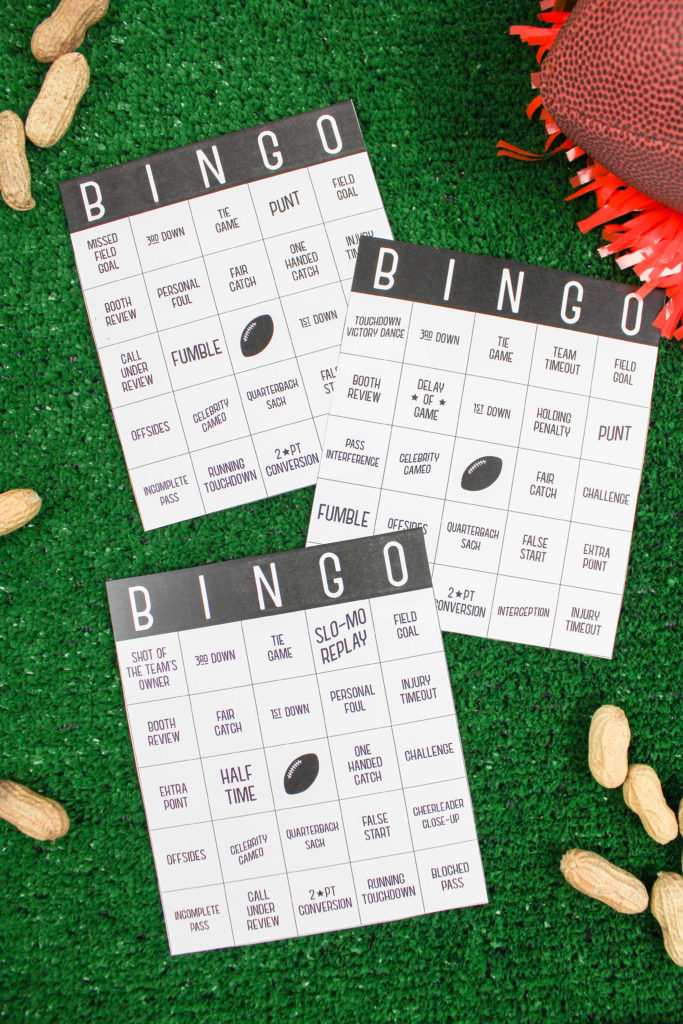 You might have seen some other football bingo games around, that focus on the commercials only, but this one is a little bit different. This one involves the actual game itself! It's an easy way to stay involved while watching the game, and even if you're not a football expert, it's also fun to learn what each of the squares mean as you play too!
I like to pick edible markers for my game boards, because snacking while you play is a given, right? Green and brown chocolate candies work, peanuts, pistachios, or even plain (not buttered) popcorn. (Try to pick items that aren't greasy though, so that you don't end up with gross game boards!)
And if you have zero interest in the game, just eat the candy 😉 That's always a win too.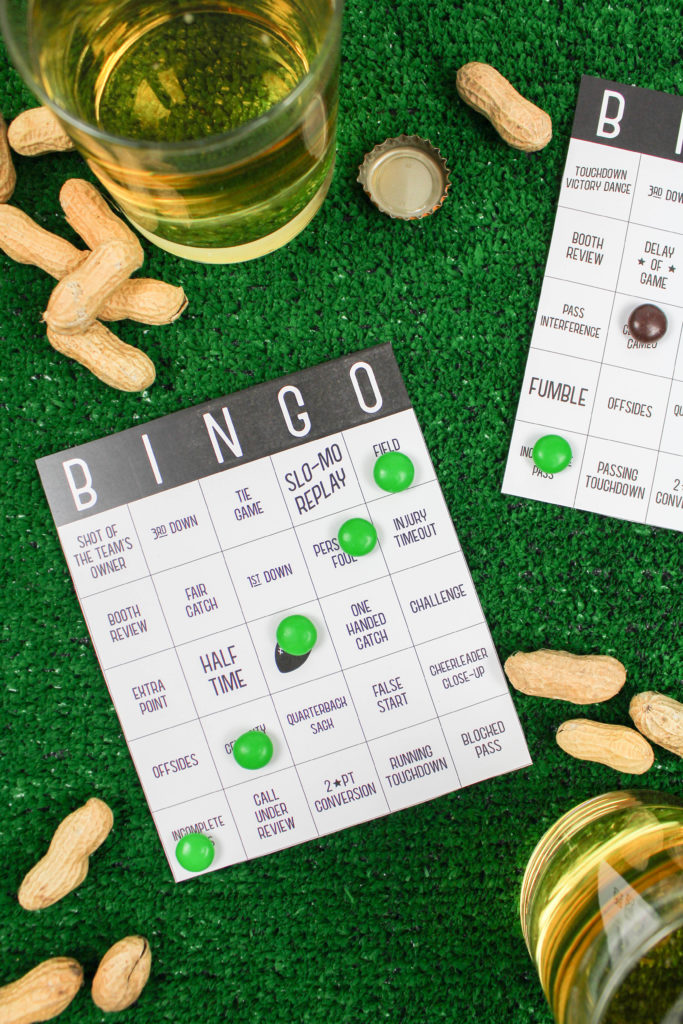 Download and print out the different printable Super Bowl bingo cards here.
There are a total of 10 different cards, so up to 10 players can play without any duplicates. If you have more players than that, maybe make a rule that whoever shouts "BINGO!" first wins. Or draw for the winner!
Either way, prizes or not, this printable Super Bowl bingo game is a fun way to get everyone involved in watching the game and playing along!
Which team are you rooting for this year?!
Disclosure
Sponsored posts or gifted items will be fully disclosed, and any thoughts and opinions shared are always honest and my own. Some posts contain contextual affiliate links, from which I may receive a commission on sales should you use them to make a purchase. No matter what, everything you see on Let's Mingle is something I genuinely like and recommend.