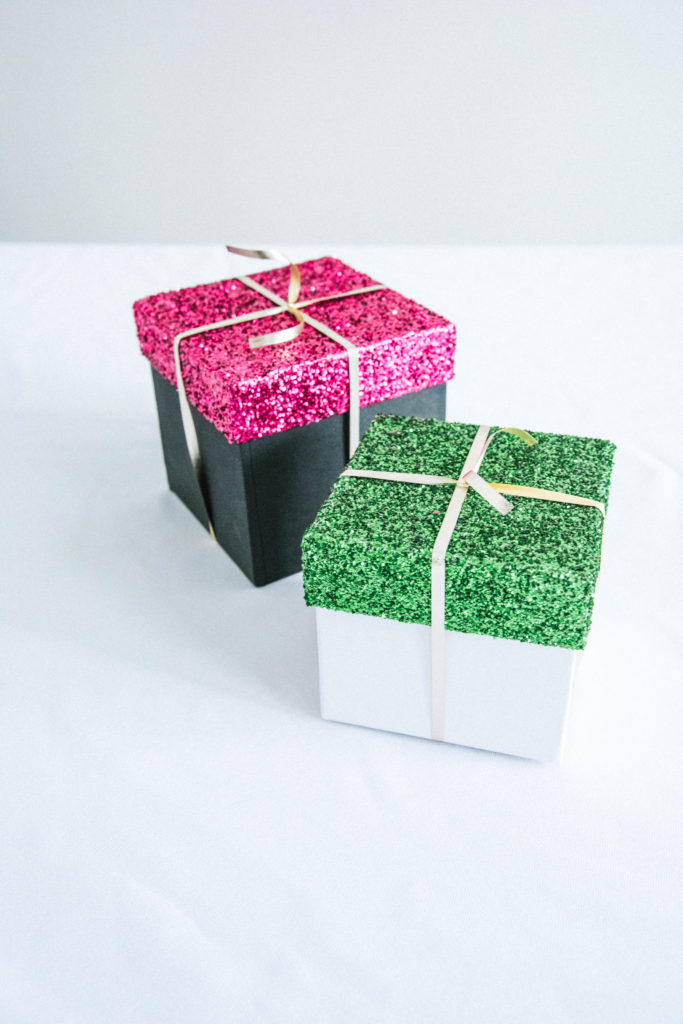 We're officially into 2018 and with that comes another full year of birthdays, holidays, and different celebrations to fit into your schedule. And what goes along with all of that…? Gifts!
Although today's post isn't about what to gift your friends and family, it is about a fun and easy way to wrap those gifts up! These DIY glitter gift boxes add a fun pop to an otherwise boring gift box and did I mention they are easy? 😉 Who wouldn't want a glitter topped gift? I know I would!
I picked up these plain gift boxes at my local craft store and they were really inexpensive. They had a variety of different sizes and a few different color variations too!
Here's what you'll need to make your own:
Gift Box
Craft Glitter
Decoupage Glue
Foam Brush or Paintbrush
Polyurethane Spray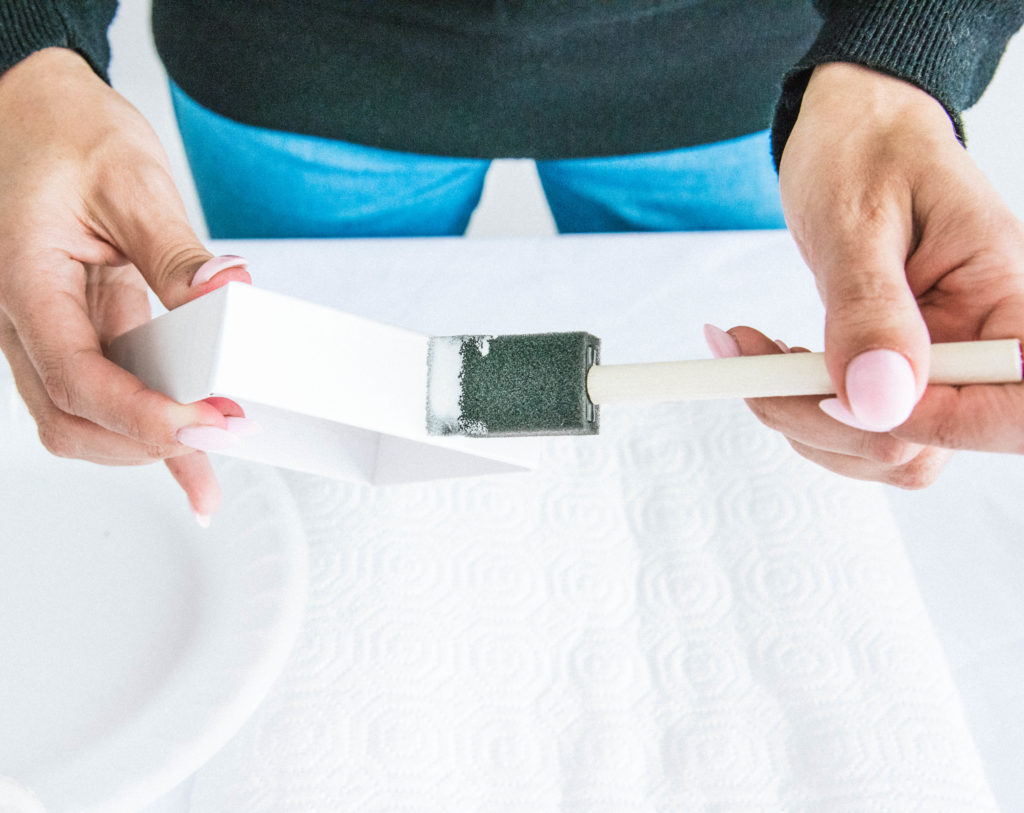 Using a paintbrush or foam brush, begin adding glue to one of the edges of your box lid.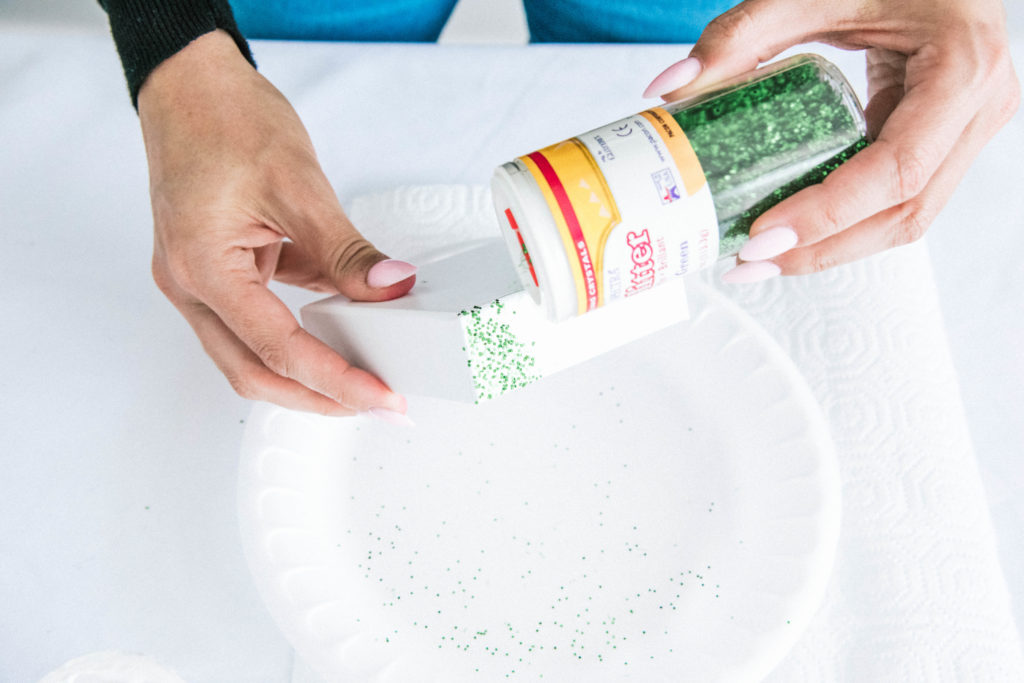 Once you have the entire edge covered in glue, begin to cover the glue with your glitter. Make sure to cover all of the empty space and really get a good coat of glitter on there. Shake of the excess and cover any bare spots as needed.
Once you have the first side covered, move onto the second side and repeat the same process.
Once you have all of the edges done, repeat the process for the top of the box lid as well.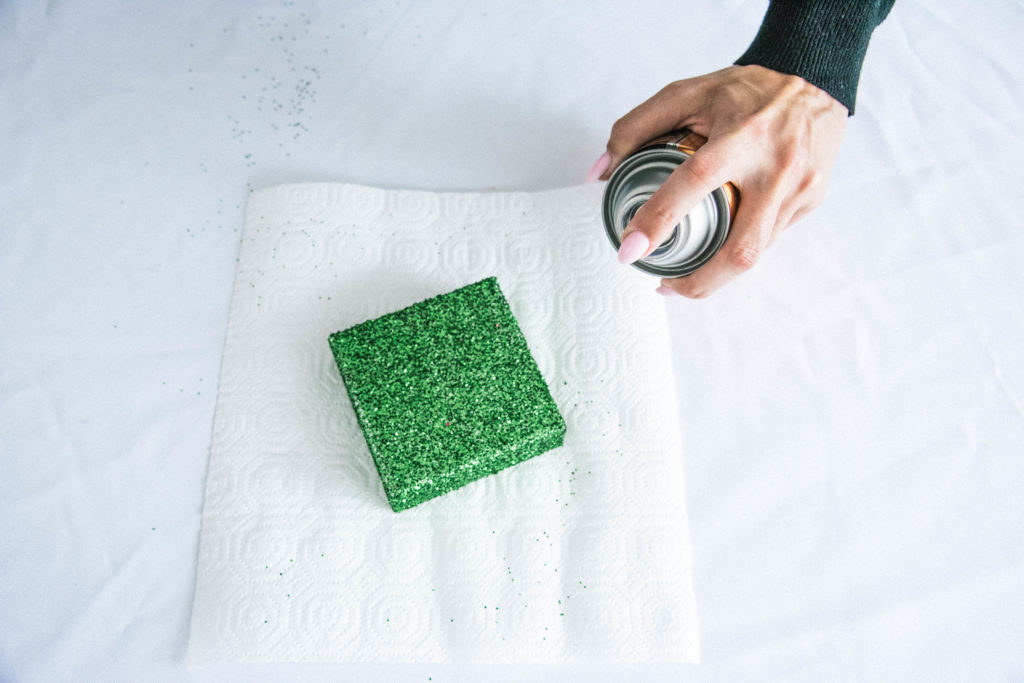 Once your lid is completely coated in glitter, place it in a well ventilated area and spray with a coat of polyurethane spray.
Allow the coat of polyurethane to dry completely, and then apply a second coat.
(This will help the glitter to stay onto the box a bit better without rubbing off onto anything and everything!)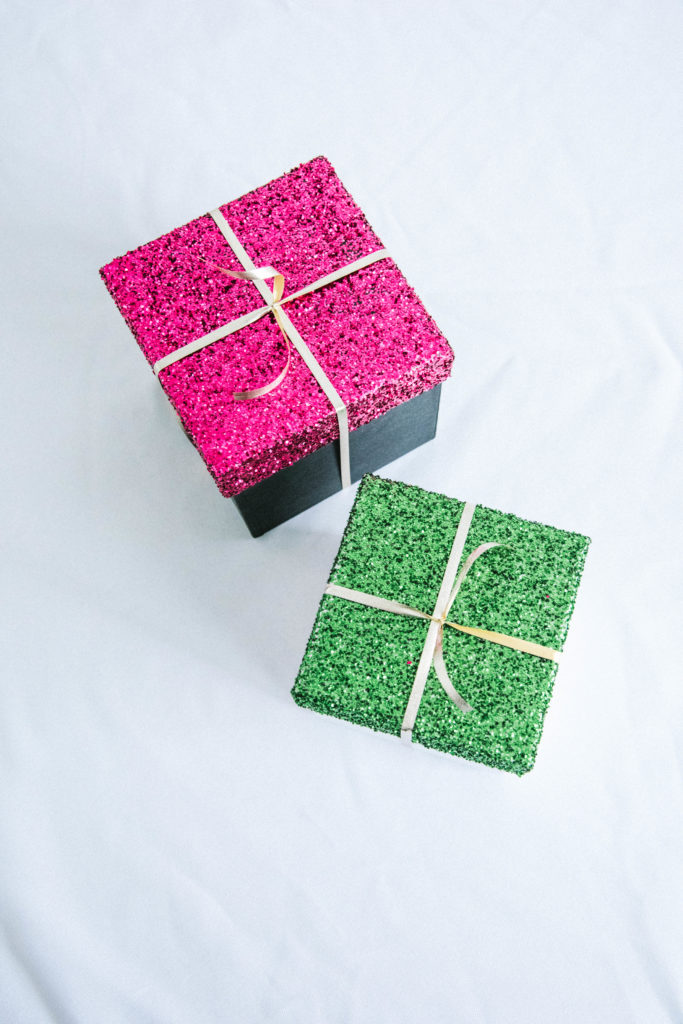 Allow the box to dry overnight before using to package up your favorite gift.
These DIY glitter gift boxes are so simple to make and really add a fun "wow" moment to traditional gift wrap. Have fun with different glitter colors or even try an ombre effect!
Now all you have to do is figure out is what to put in the box! 😉
Photography by Taylor Grayson
Disclosure
Sponsored posts or gifted items will be fully disclosed, and any thoughts and opinions shared are always honest and my own. Some posts contain contextual affiliate links, from which I may receive a commission on sales should you use them to make a purchase. No matter what, everything you see on Let's Mingle is something I genuinely like and recommend.