James Bond Martini Recipe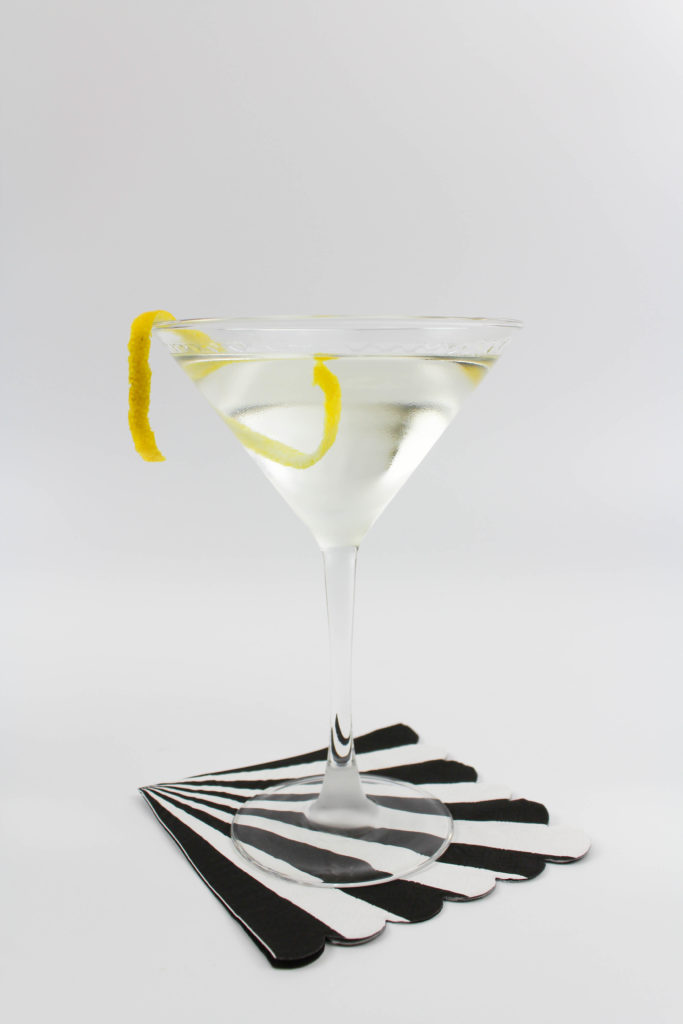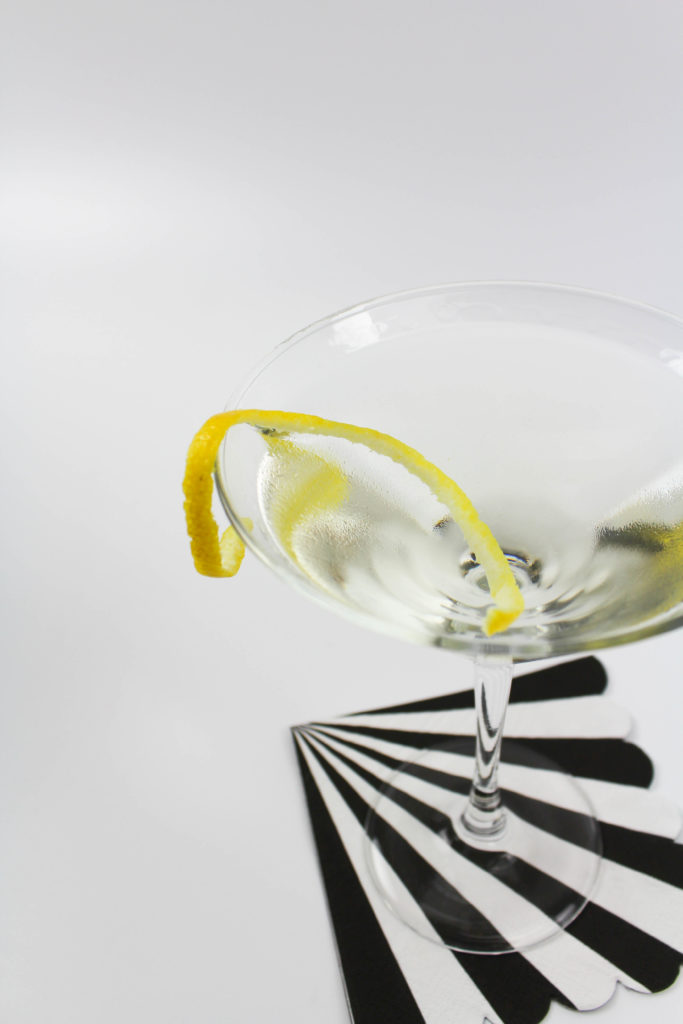 One of my VERY favorite movie series of all time, hands down, has to be James Bond. I don't even think I can narrow it down to a specific favorite movie in the series. I like them all. Although, I did start out as a Pierce Brosnan fan, once Daniel Craig took over, was there really any going back? (Let's be serious). There's just something about a handsome guy in a suit, driving a gorgeous sports car, wielding a gun, and kicking some serious ass. Maybe I have a thing for British spies…? Who knows. But, on National Martini Day, it only seems right to highlight and celebrate one of the most famous martinis of all time. The James Bond martini recipe. If Mr. Bond approves of this classy cocktail, I do too.
This cocktail recipe is super easy to make, but, I'm gonna warn you…it isn't for the faint of heart. It's strong and packs a punch, just like James. 😉
But, while I anxiously await word on a new movie release (and a new Bond!), I'll be whipping up this easy James Bond martini recipe and dealing with the fact that I'm not a British spy and don't have a fancy sports car sitting in my garage either. You win some, you lose some.
Here's what you'll need to make your own:
3 oz. Gin
1 oz. Vodka
1/2 oz. Lillet Blanc
Lemon Peel Twist
Combine all of the liquid ingredients in a cocktail shaker. Add ice and shake well.
Pour the drink into a chilled martini glass.
Garnish with a lemon peel twist.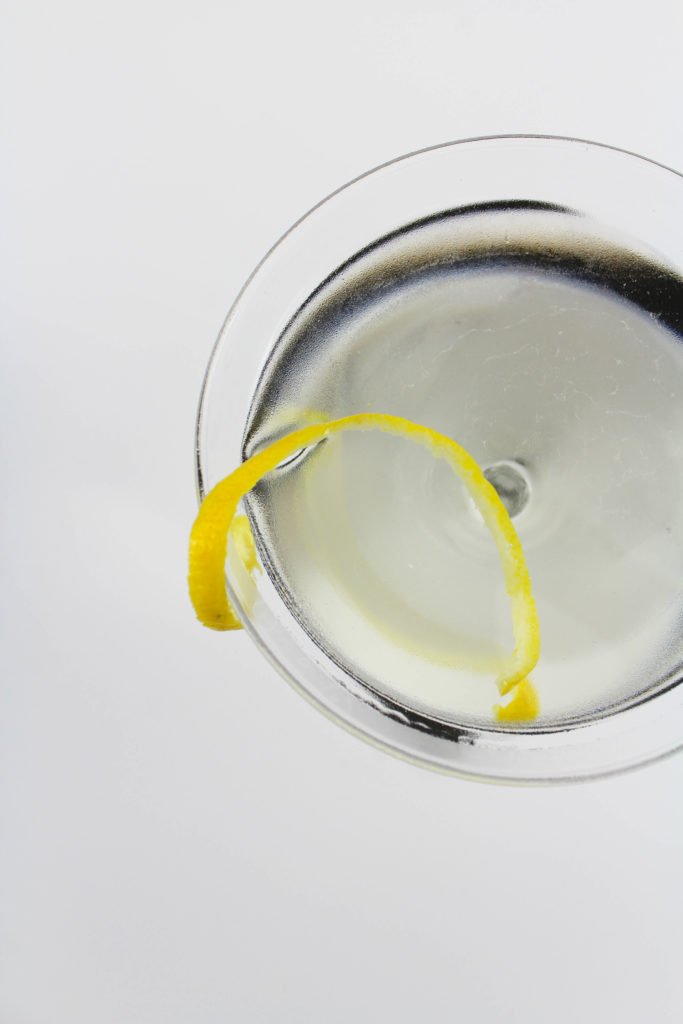 (If you need a little help achieving that oh, so chic lemon peel twist, I love this handy little tool!)
Like the famous saying goes, this cocktail is "shaken, not stirred", like a traditional martini would be. Because the cocktail is very heavy on the alcohol, the ice in the shaker actually helps to dilute the drink a bit, which just means you can drink more, right? 😉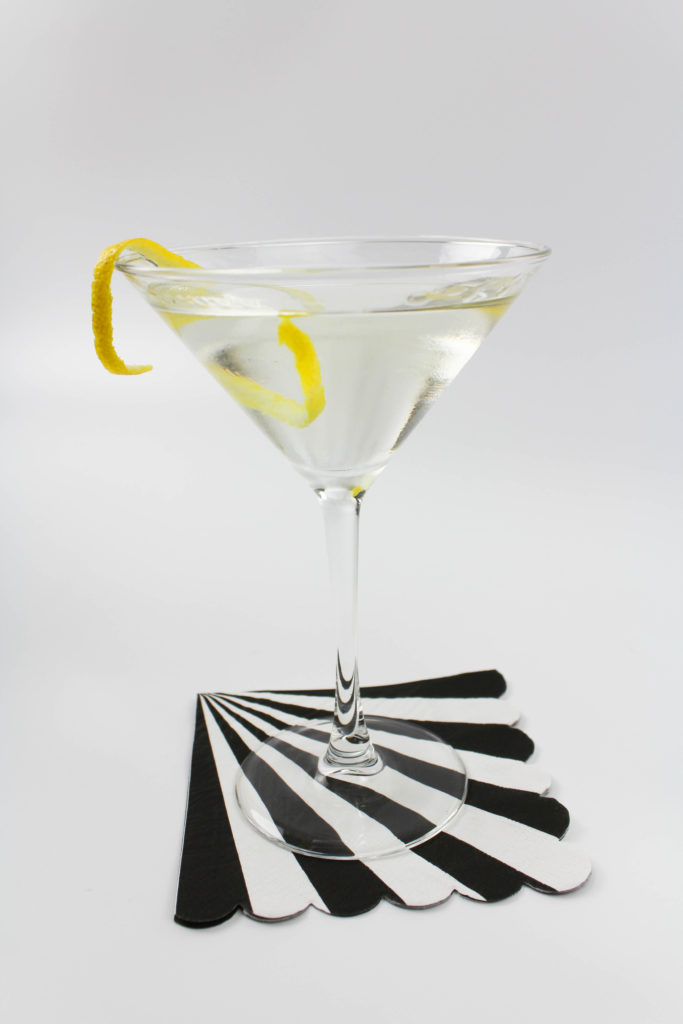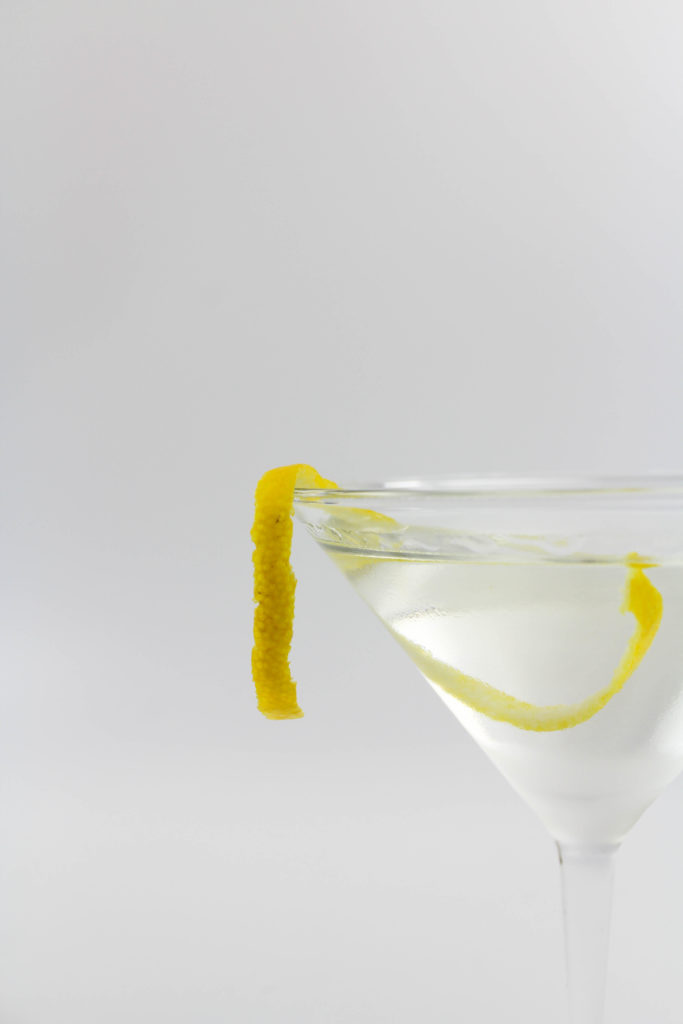 Now tell me….which movie are you going to watch while sipping on this delicious James Bond martini recipe and who is your favorite James Bond actor? It's all about the important things, am I right?
Disclosure
Sponsored posts or gifted items will be fully disclosed, and any thoughts and opinions shared are always honest and my own. Some posts contain contextual affiliate links, from which I may receive a commission on sales should you use them to make a purchase. No matter what, everything you see on Let's Mingle is something I genuinely like and recommend.