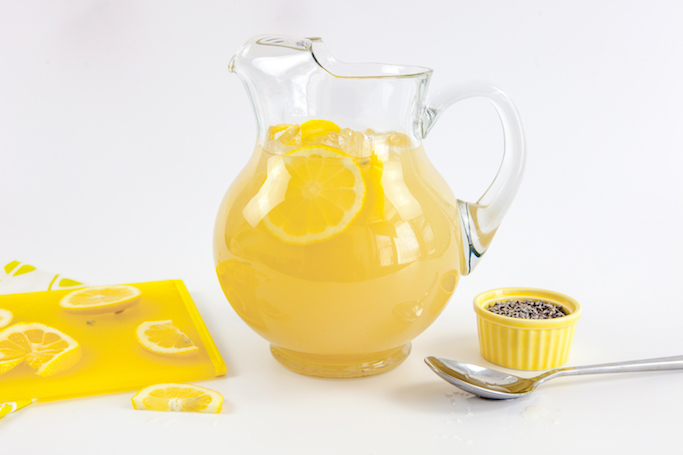 I'm not ready to come to terms with tomorrow being August. I don't know where the Summer went this year, but I'm choosing to hold onto it for as long as possible. Sure, all the stores are prepping for back to school and even Halloween already, but I'm choosing to cherish these warm summer nights, and I plan to do it on my deck with a glass of this in my hands! This lavender lemonade recipe is the perfect way to enjoy the last month of Summer, before welcoming in the chill of fall and all things pumpkin! The recipe is simple to make and I love the subtle touch of lavender that lingers too! Cheers to homemade lemonade!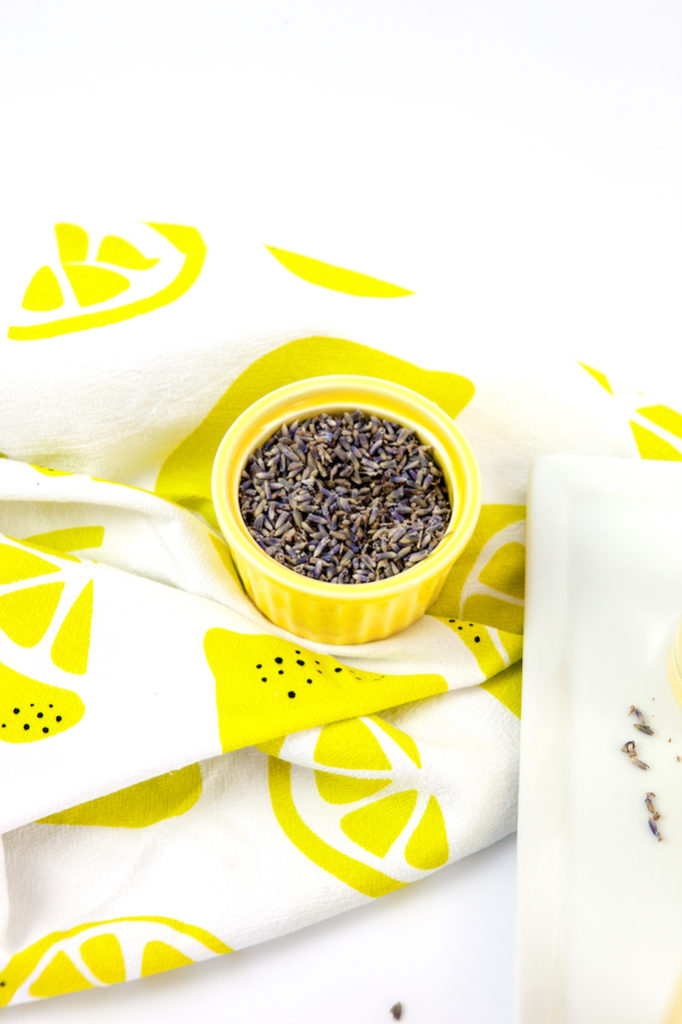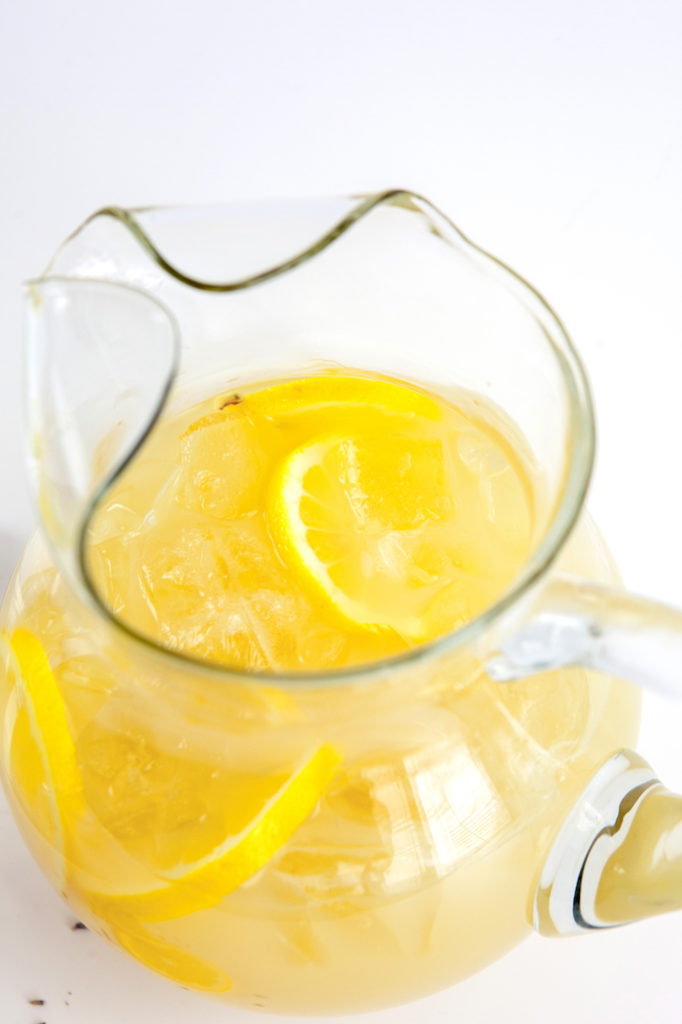 Normally, I'm not a big floral flavor person, but there is just a subtle hint of lavender in this lavender lemonade recipe, and it's a perfect pairing with the tart citrus and not overwhelming at all. I do, however, love tart flavor, so adding the fresh lemon juice really drives it home for me. If you don't love tart citrus, add more sugar to taste, if needed.
Here's what you'll need to make your own:
3 Cups Granulated Sugar
1/4 Cup Dried Lavender
3 Cups Water
4 Cups Fresh Lemon Juice
Ice
Lemon Slices for Garnish (Optional)
In a medium saucepan, combine the water and the granulated sugar and bring to a boil.
Stir until all of the sugar has completely dissolved.
Stir in the lavender.
Remove from the heat and allow the mixture to sit and steep for 15 minutes.
Strain the lavender from the mixture and discard.
Allow the lavender infused sugar water to cool completely.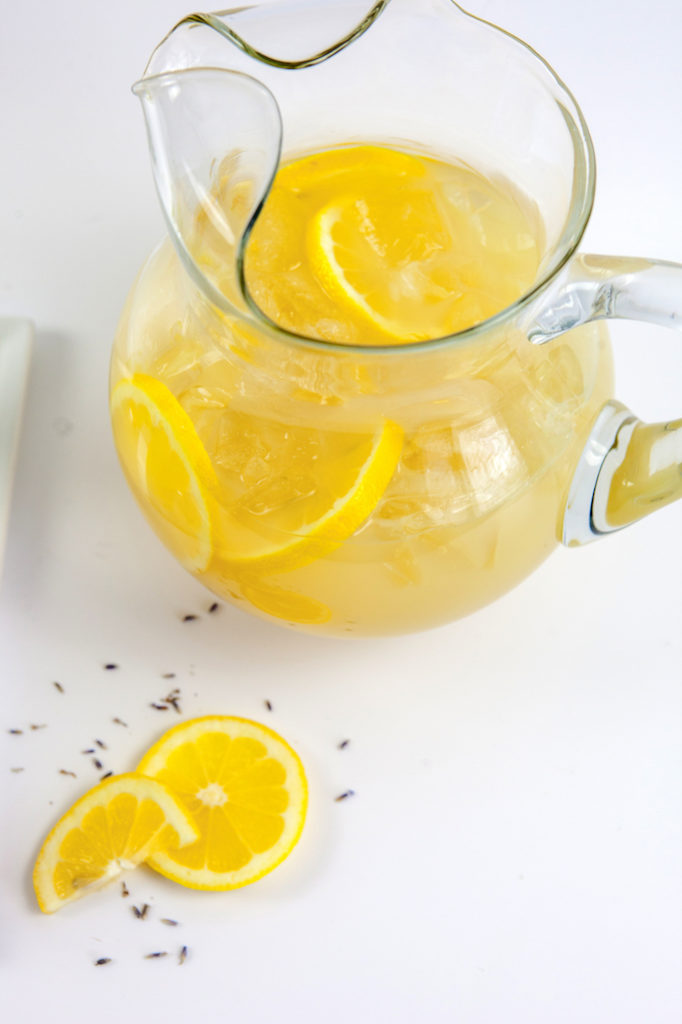 Once completely cool, stir in the lemon juice. Mix well.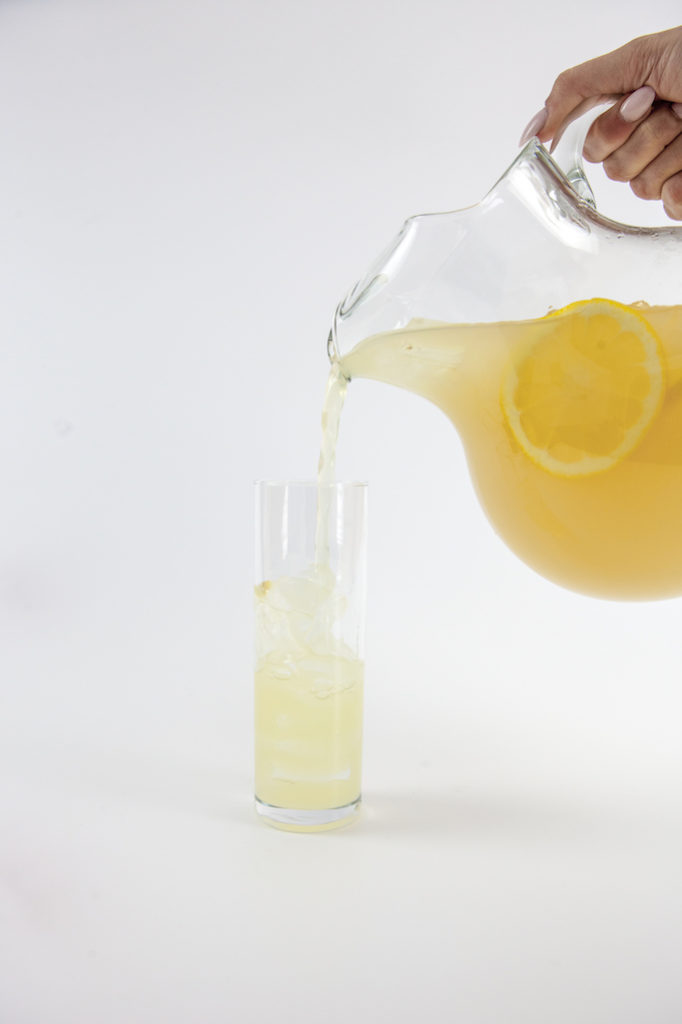 Add ice to your glasses and pour in the lemonade.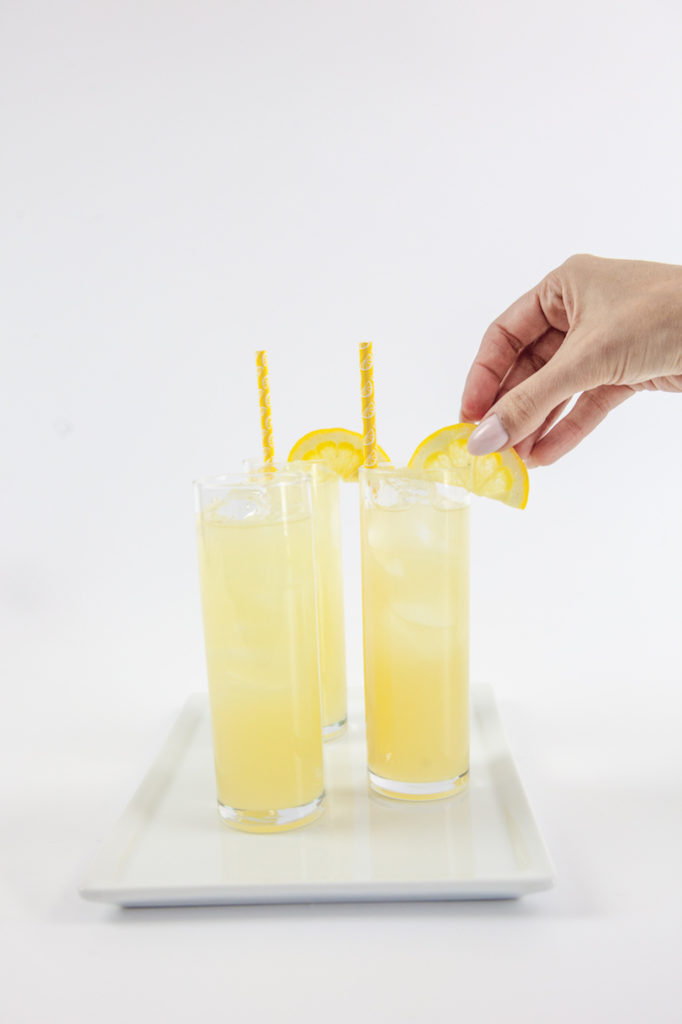 Garnish with a fresh lemon slice and add a straw for a fun touch!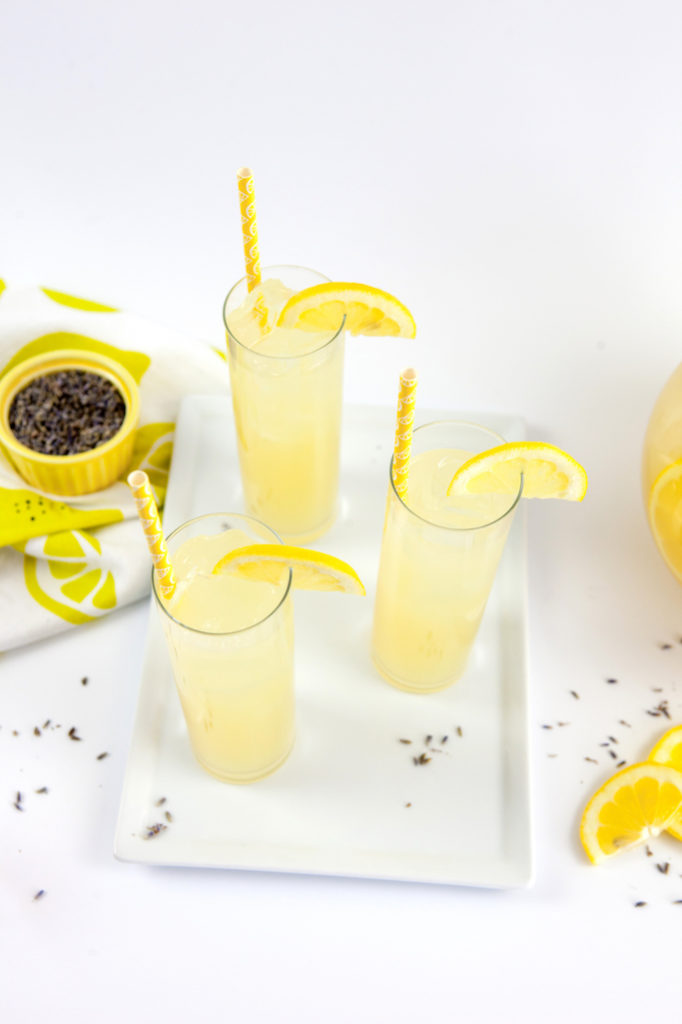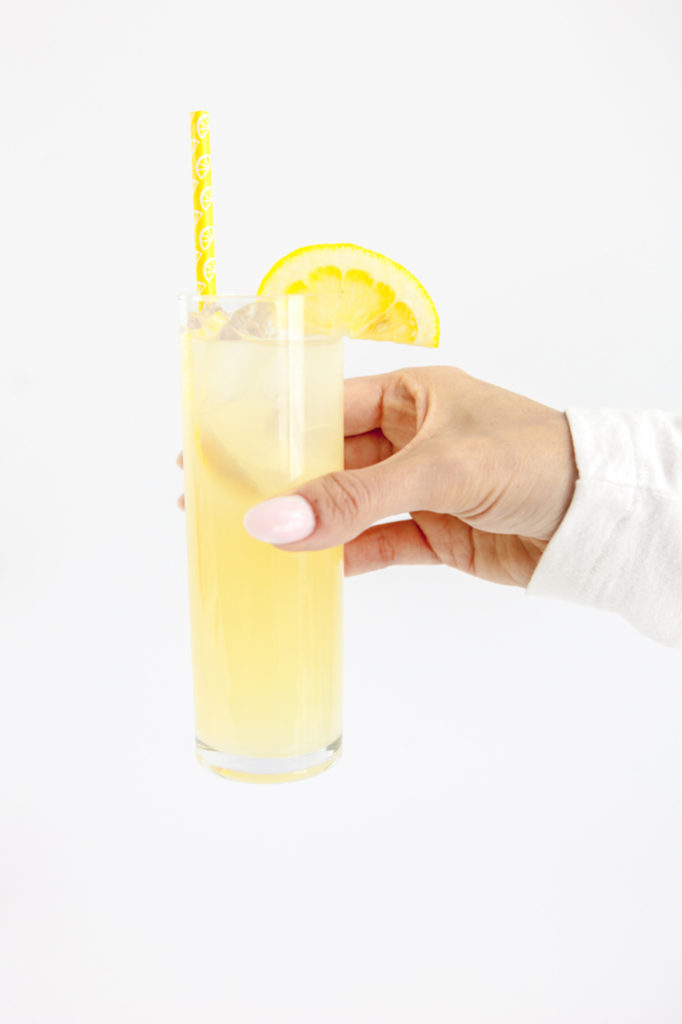 Put your feet up, sip, and enjoy how easy (and delicious) this lavender lemonade recipe is!
Disclosure
Sponsored posts or gifted items will be fully disclosed, and any thoughts and opinions shared are always honest and my own. Some posts contain contextual affiliate links, from which I may receive a commission on sales should you use them to make a purchase. No matter what, everything you see on Let's Mingle is something I genuinely like and recommend.