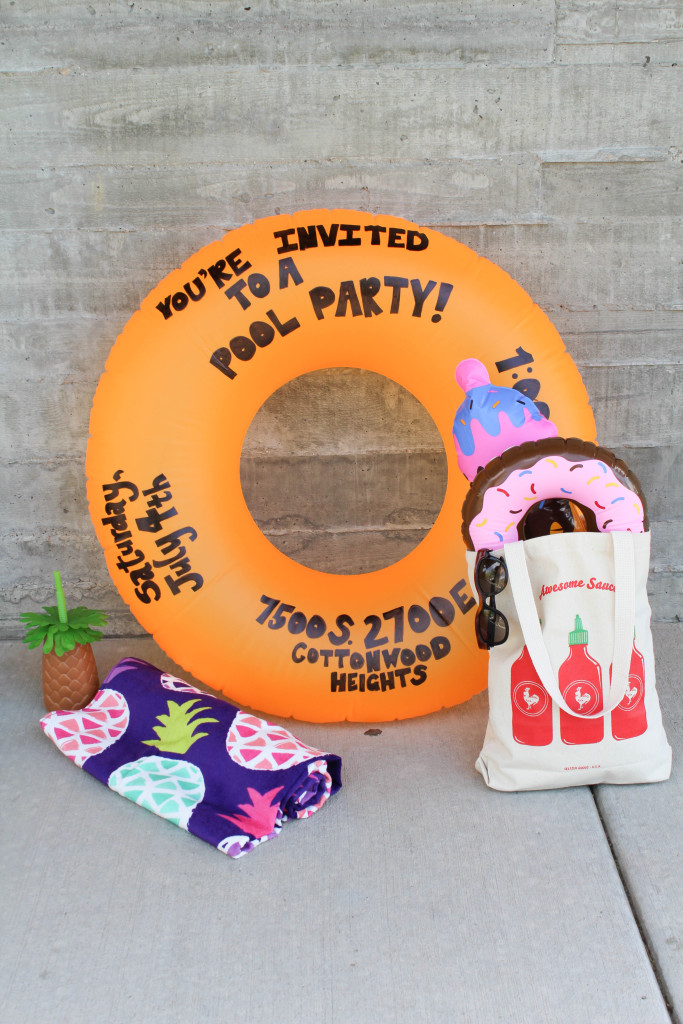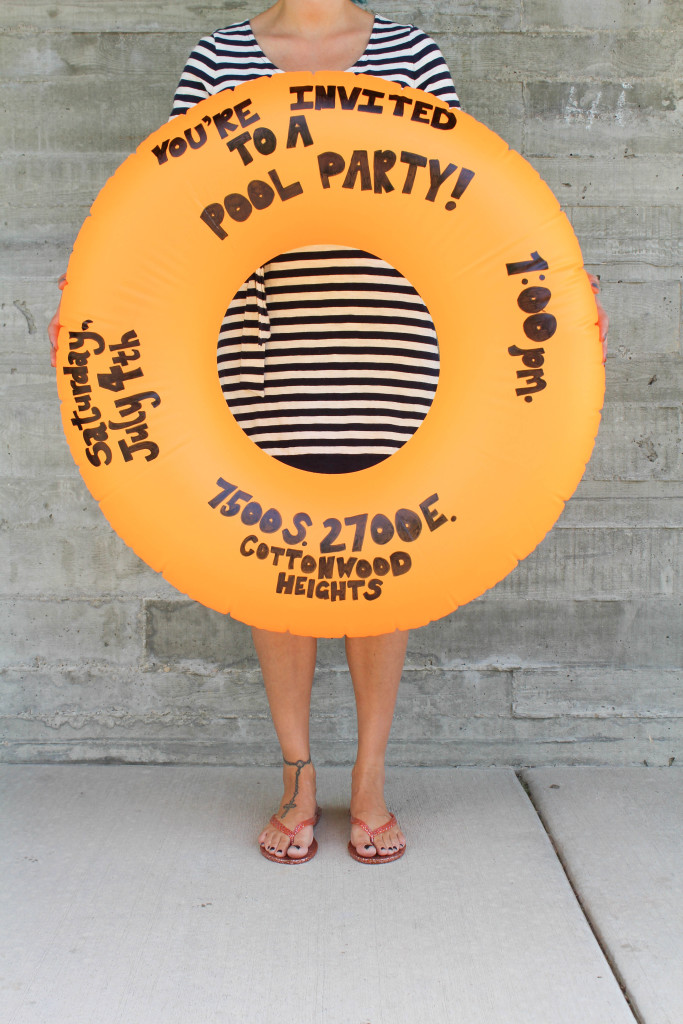 Tis' the season for beach towels, strawberry daiquiris, pool parties and sunscreen (Nope…scratch that. Wear sunscreen all year people).
Oh, and pool floaties. It's also the season for the cutest pool floaties around.
Have you guys seen the Dots box floatie?! (You can find it here). It's on my wish list. If anyone wants to send that my way, there will be zero complaints coming from me.
The world seems to be in a mad dash to photograph themselves with the next best floatie on the market and I'm definitely hoping it doesn't end soon. Where are the cactus and pineapple floaties when you need em'? (I should definitely get a cut when they get manufactured, just sayin').
And what's the next best thing to a fun floatie…?
Frozen cocktails. A pool party.
Jump on the floatie bandwagon and invite your guests to your next pool party bash with, what else, a DIY pool party float invitation!