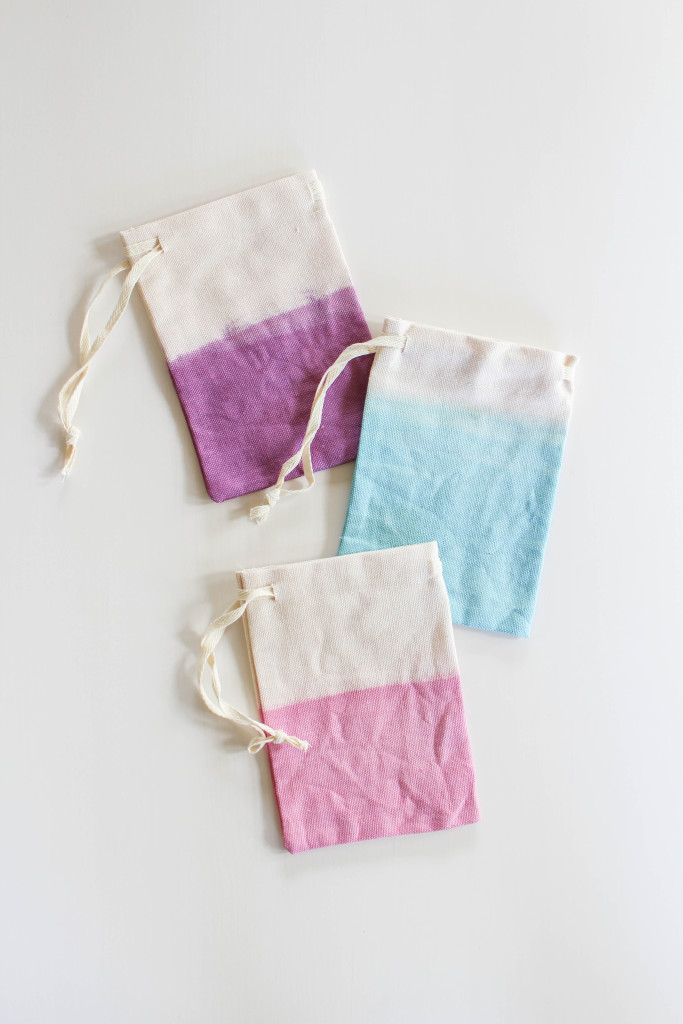 I'm on a watercolor kick lately.
I started out with these cookies a few weeks ago and I haven't stopped since.
Maybe it's because I've realized that I don't have much skill when it comes to watercolor (at least not yet!), or maybe it's because everything just looks so pretty with watercolor technique, but either way, I'm hooked.
I'm also totally ok with any DIY project that makes watercoloring look easy, because I realized that it's definitely not!
Today's project definitely has a watercolor touch and I love how they turned out!
These dip-dye favor bags are the perfect addition to your next party, will have your guests wondering when you had the time to pull them off, and totally cross that watercolor love off the list too.
They take almost no time at all to do and did I mention that they are easy, easy, easy to make?!
This whole project is a total win.