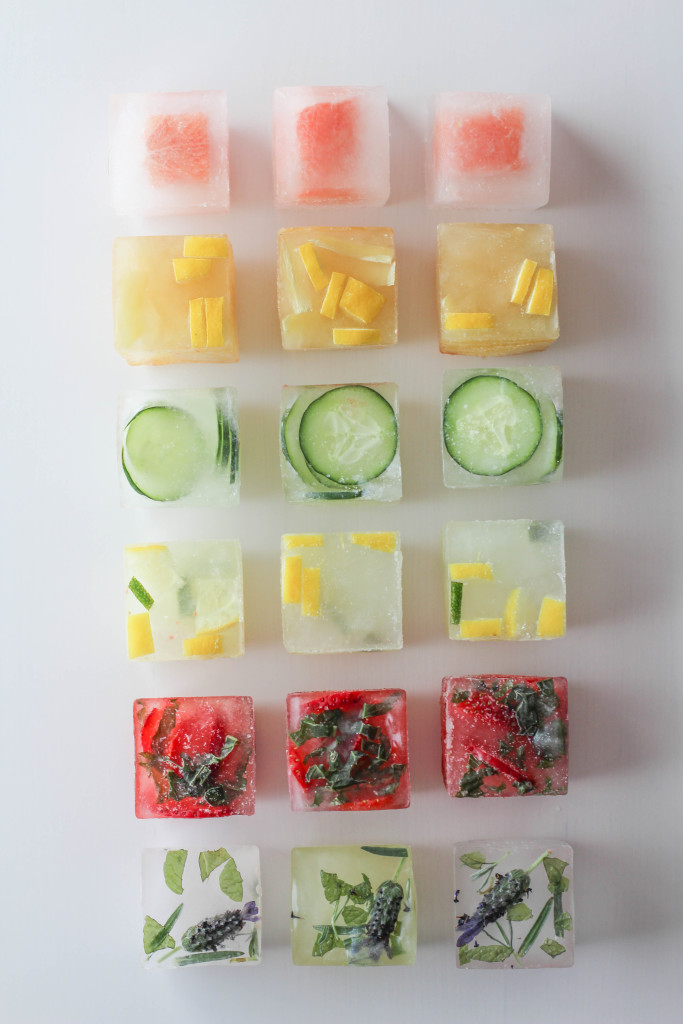 I don't know about you guys, but I HATE water. Like, seriously loathe it.
It has taken me every ounce of self control to cut soda out of my everyday life and replace it with water. It's also taken about 5 years to actually do it. (Yes, I already know I am crazy. Yes, I ask myself why I do it everyday. Blame my sister).
Obviously, most of us already know about all of the great benefits that water offers, but there's still just something so boring and plain about it.
Because I have quite a bit of experience with camouflaging my water now and also because warmer temps are right around the corner, I thought I'd share some easy ways to dress up your glass of H2O with easy flavored ice cubes!