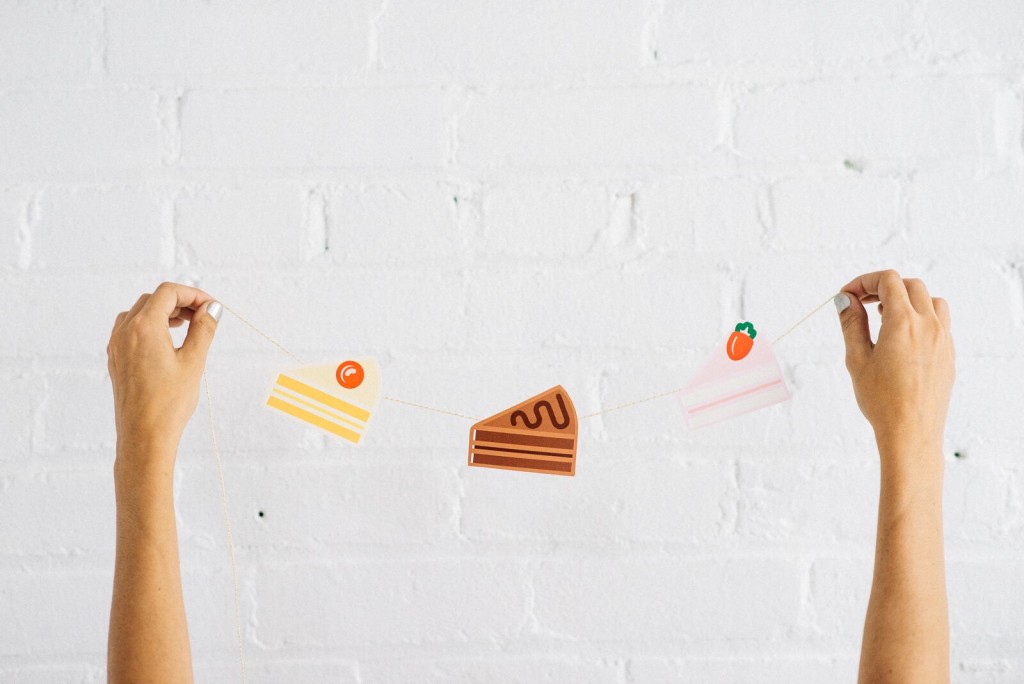 I definitely don't need an excuse to celebrate around here.
Hello…my entire blog is based on entertaining, but this week is a special one.
It officially marks Let's Mingle's 1/2 birthday!
6 months of posting all things confetti, cake, and entertaining related!
A bit of a stretch for a celebratory post, yeah probably, but it's still a fun reason to party, and honestly, blogging is hard work, so why not celebrate?
It's especially hard when you still work a regular job and blog on the side. So a huge shout out to all of the other bloggers holding down a 9-5 and still finding time in your lives for blogging and sharing what you love with your readers!
But let's get back to the good stuff.
What good is a party without cake…? If you ask me, it's not. (Then again, I consider cake to be a regular breakfast staple, so maybe I'm not the best person to ask).
If you don't have any cake to serve, I've got the next best thing, if not better.
A mini cake banner printable!