If you guys haven't noticed by now, I seriously LOVE sprinkles.
I put them on everything. Ok, not everything, but you get the idea.
Today, I'm sharing a round-up of the 10 best sprinkle pins! Recipes, DIY's, and all around rainbow goodness!
You can find all of these pins "sprinkled" (I couldn't help the pun) around on my boards, if you want to follow along with the fun over on Pinterest!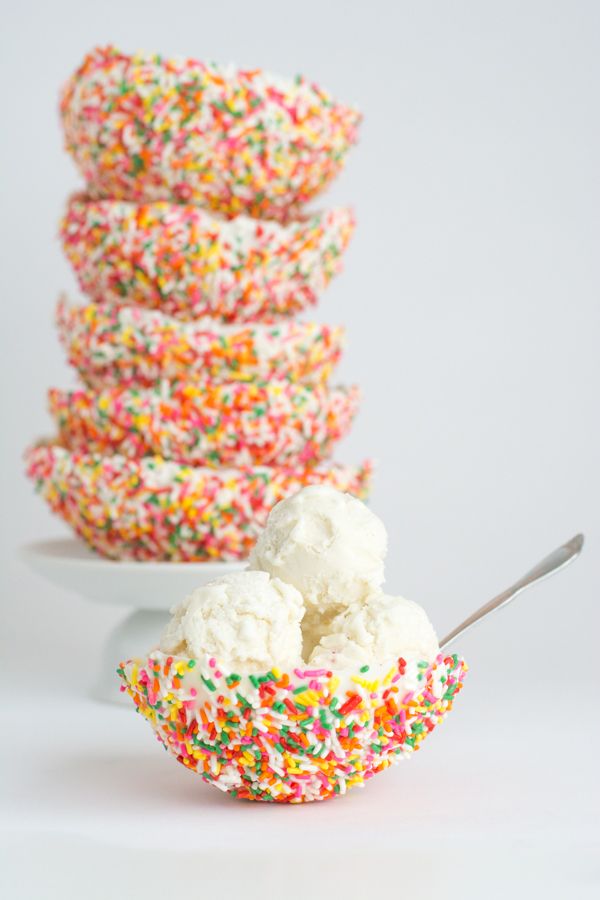 Edible Sprinkle Bowls – from This Heart of Mine