Refreshing, light, fresh, and delicious, you definitely can't go wrong with this champagne mojito cocktail recipe on your menu for Oscar night!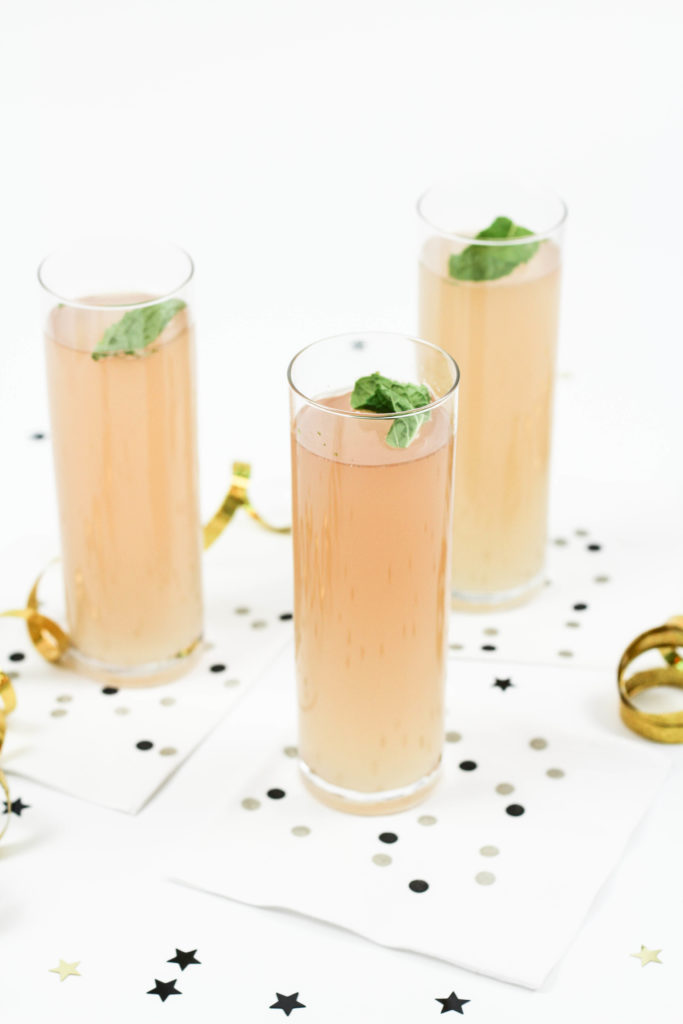 This weekend kicks off one of the biggest red carpet events of the year…the Oscars! Whether you watch to see who wins, who loses, or who wears what on the red carpet, I feel like it's only appropriate to have an Oscar worthy cocktail to sip on while you watch. Today, I'm sharing a simple Champagne mojito cocktail recipe with you. Plus, any cocktail that involves champagne is Oscar worthy, if you ask me! 😉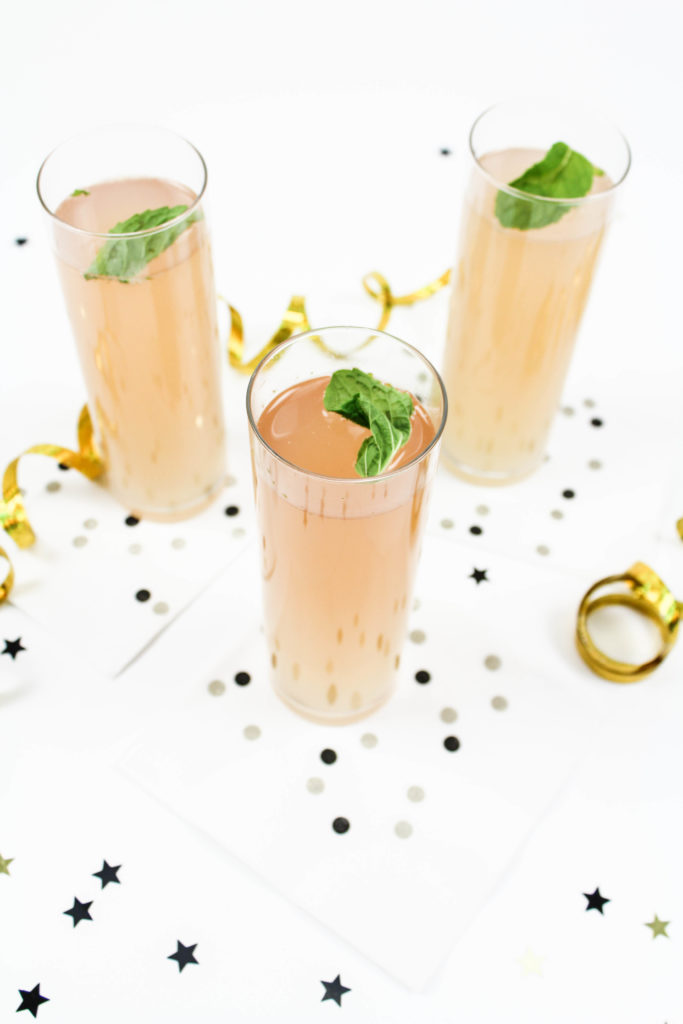 One of the reasons that I love this cocktail recipe, besides being delish, is that it only requires simple ingredients that most home bars already have on hand. If not, they are common enough that you can pick them up at your local grocery store! I definitely love a fancy cocktail, but sometimes it's a little frustrating when you can't easily find ingredients that you need to make them. Not a problem with this bad boy!
And can you really go wrong with fresh lime juice and fresh mint?! My kitchen was smelling AMAZING when I was whipping these up!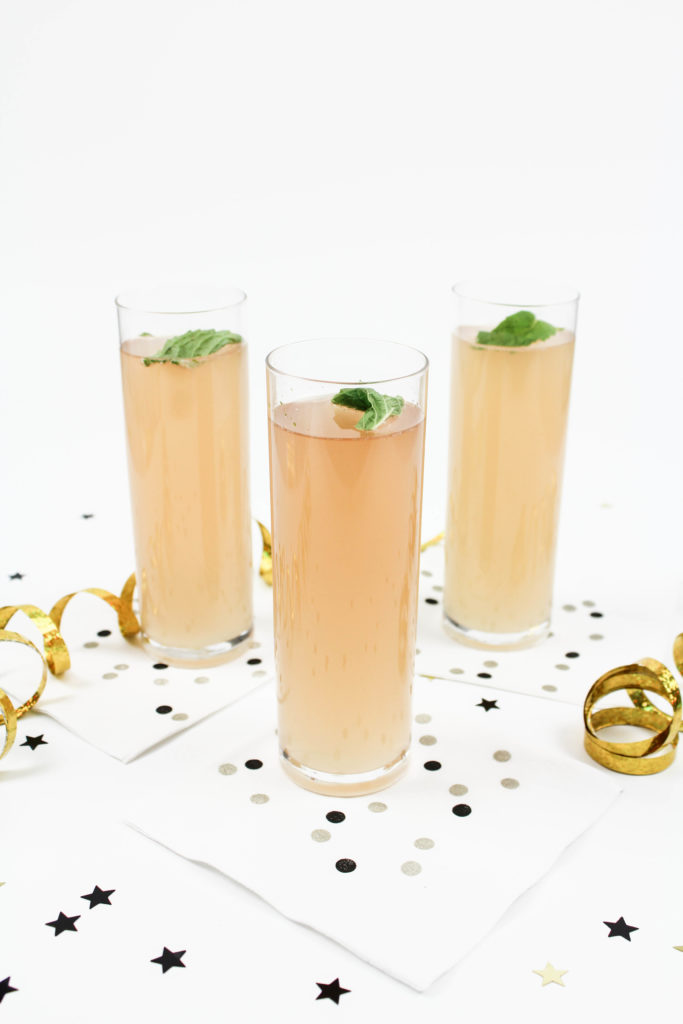 Here's what you'll need to make your own:
1 oz. Simple Syrup
1 1/2 oz. Light Rum
1 oz. Fresh Lime Juice
3 oz. Champagne
Ice
1 Tbsp. Fresh Mint Leaves
1 Sprig Mint (for garnish)
First, muddle your mint leaves and simple syrup in a cocktail shaker.
Add the rum, lime juice, and the ice. Shake well.
Strain into a glass and top with the champagne.
Add a sprig of mint for garnish.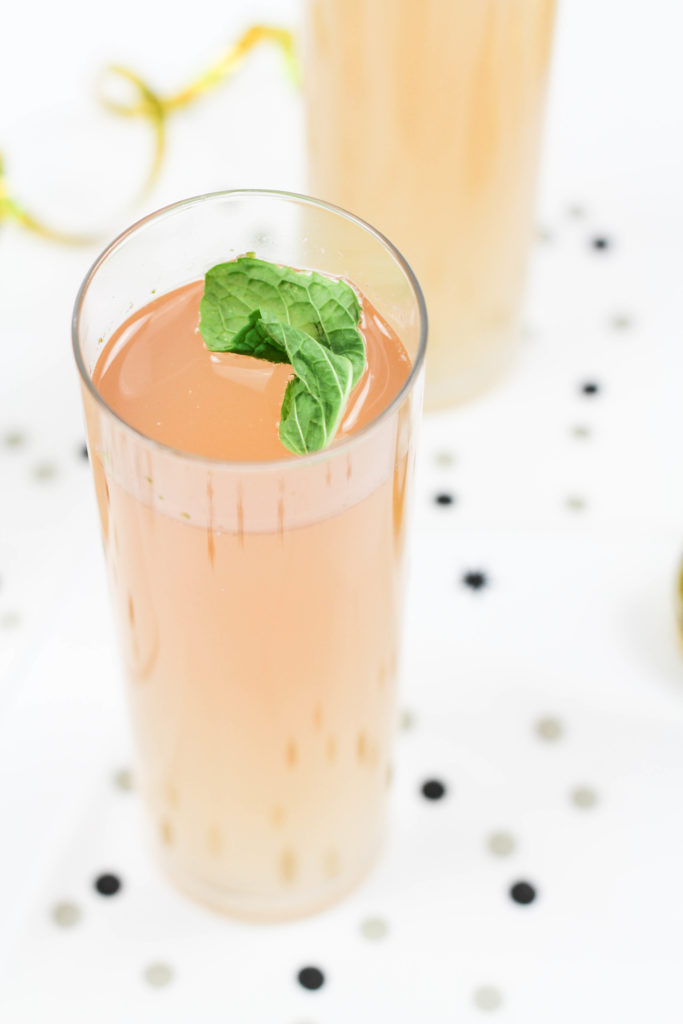 (If you're loving these champagne flutes, I got them here).
This champagne mojito cocktail recipe is also a breeze to make, which makes it perfect to serve at an Oscar viewing party that you might be having. There's nothing worse than spending the entire night stuck in the kitchen and not mingling with your guests!
Refreshing, light, fresh, and delicious, you definitely can't go wrong with this cocktail on your menu for Oscar night!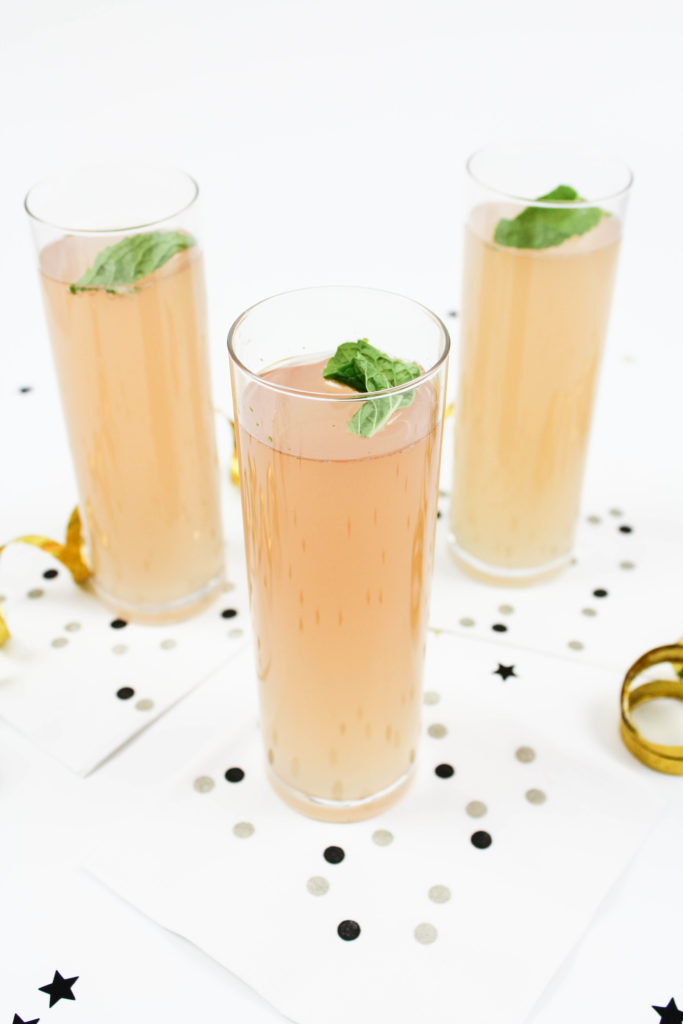 Also, how cute are those confetti napkins? Hint, hint! I'll be sharing an easy DIY tomorrow that you might want to check out 😉 (Catch the DIY here!)