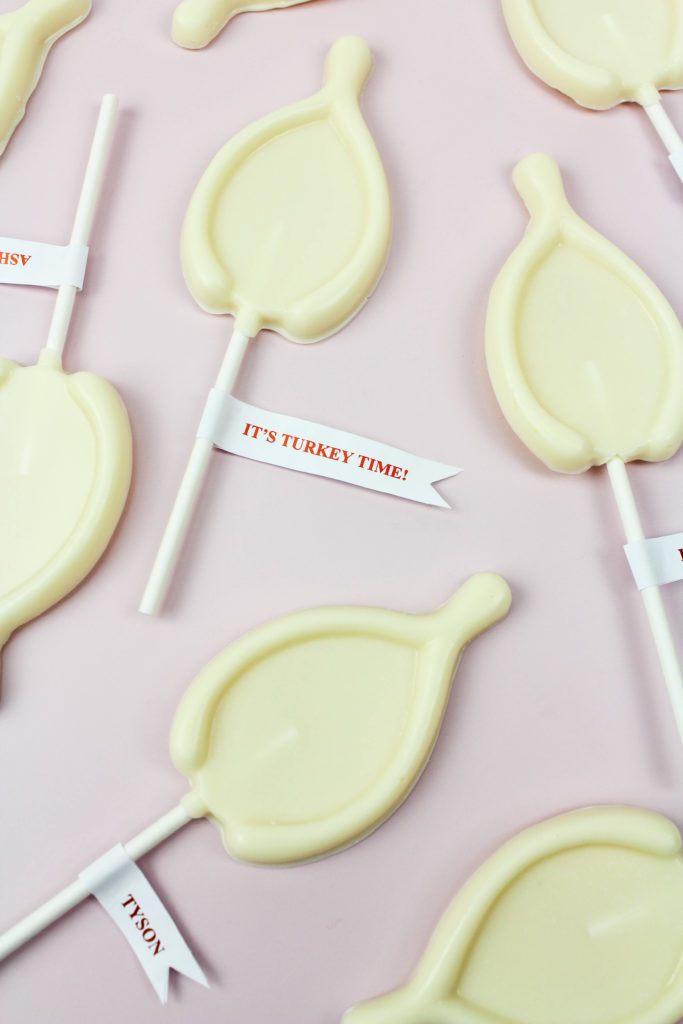 I'm all about unexpected and fun details for my parties. The littlest things can make a huge difference and can be the details that your guests really remember. And Thanksgiving is no exception! Today's easy DIY is a funny twist on a classic Thanksgiving tradition that will have everyone feeling lucky!
These DIY chocolate Thanksgiving wishbones are so simple to make, but really add such a fun and unique twist to your table. I love the idea of using them for place cards or even just for an added fun element at the kids table (even though you know the adults are going to be jealous too!)
Here's what you'll need to make your own:
White Chocolate Candy Melts
Lollipop Sticks
Printed Phrases or Names (Optional)
Begin by melting the candy melts in a microwave safe container, following the instructions on the back of the package. (If you're not planning to make very many wishbones, start with half of the bag of candy melts and go from there. You can always melt more if needed!)
Once melted, fill each of the wishbone molds. Tap the mold gently on a counter top or flat surface, to remove any air bubbles.
Pop your lollipop sticks into the provided cavity, and gently roll each of them in the chocolate, where it meets the wishbone. Ensure it is coated all the way around.
Place the mold into the freezer for about 10 minutes, or until set.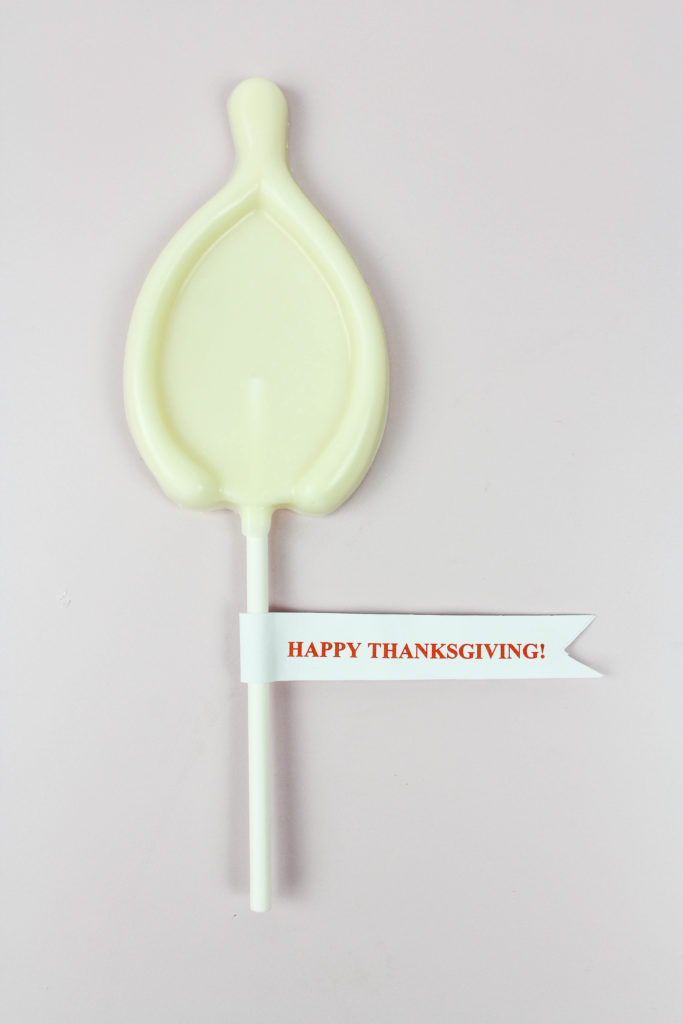 Carefully remove each of the chocolate lollipops from the chocolate mold.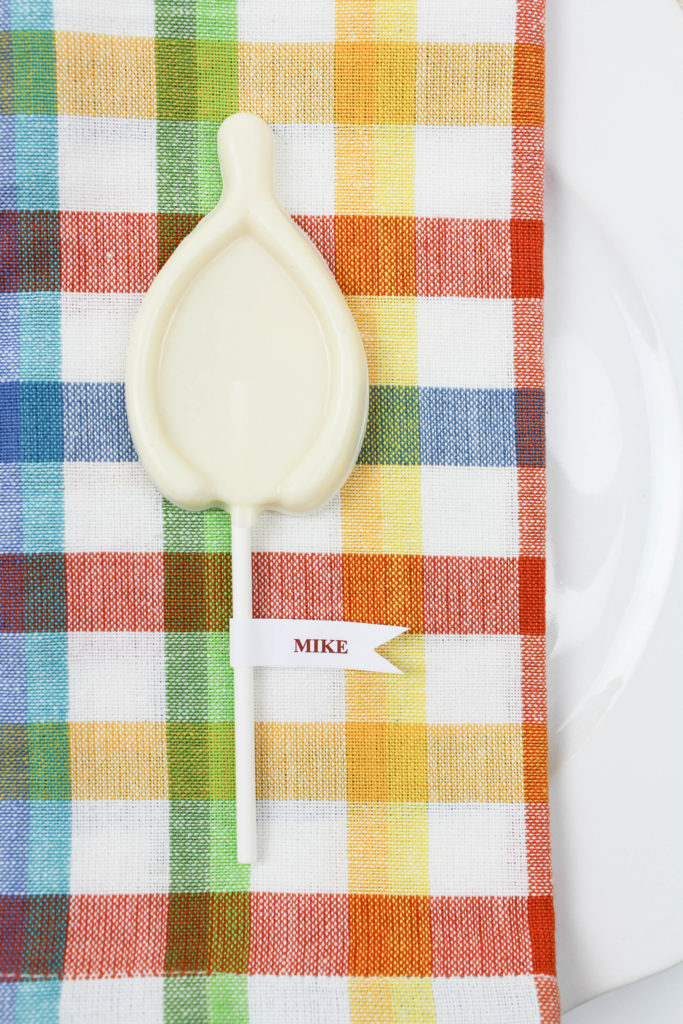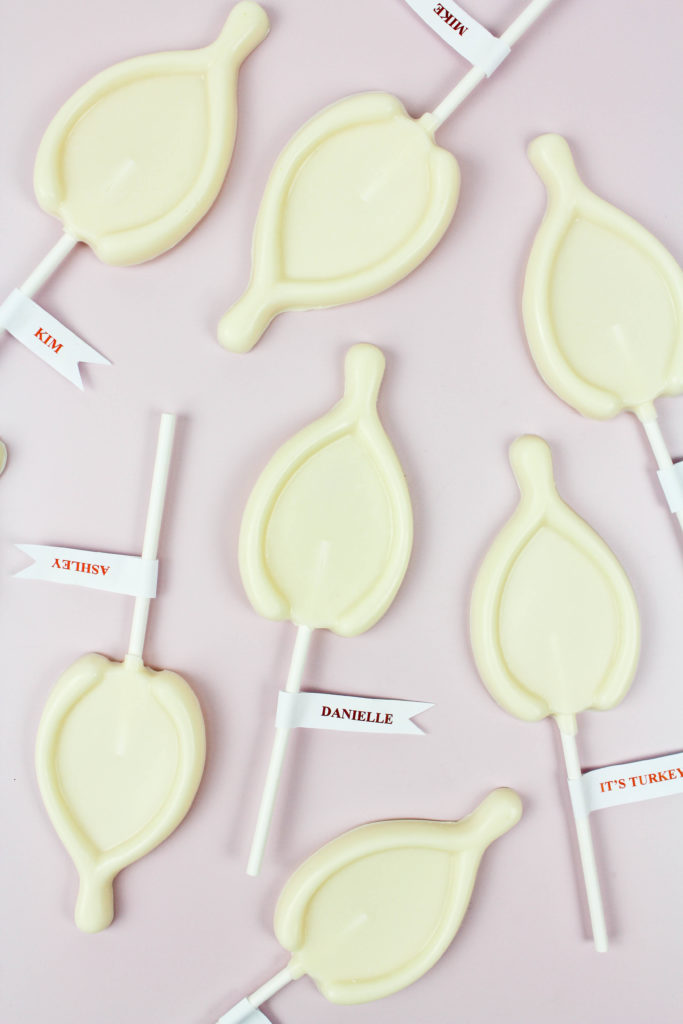 You can add a cute bow, a name if using them as place cards, or fun little Thanksgiving sayings too!
These DIY chocolate Thanksgiving wishbones add such a fun and whimsical element to your table and they are great for kids and adults alike! And since everyone at the table will end up with one, you don't have to fight over these wishbones 😉