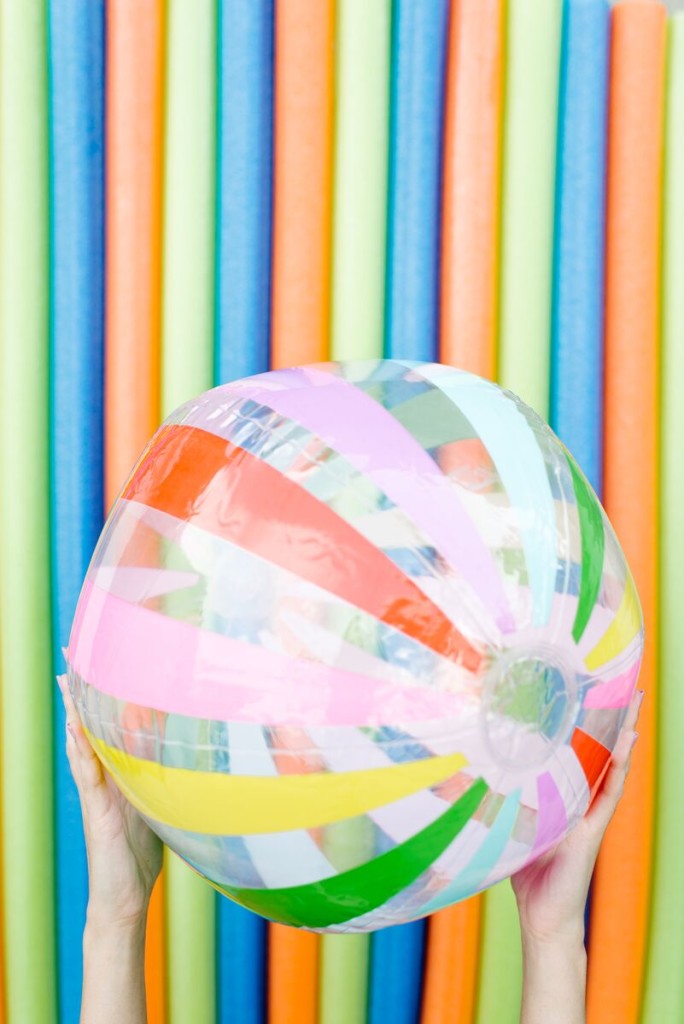 September may be starting this week, but I'm refusing to give up on Summer yet.
There are still too many pool, beach, ice cream, sno-cone, and sunny related things on my to-do list and I need to cram them all into one week.
So, here's to making this week as jam packed as ever with warm, swimsuit filled days!
Labor day is on Monday, and what better way to send off Summer than with one last pool party?
And, of course, a pool party is not complete without a fun photo booth! Am I right?!
At home photo booth's are really easy to create and it can be fun to come up with an original idea to use for the actual "backdrop" supplies.
Take a cue from the pool and everything "floatie" related lately and create a fun and colorful pool noodle photo booth backdrop!
I picked the pool noodles up from my local dollar store so it was under $20 to create the entire backdrop!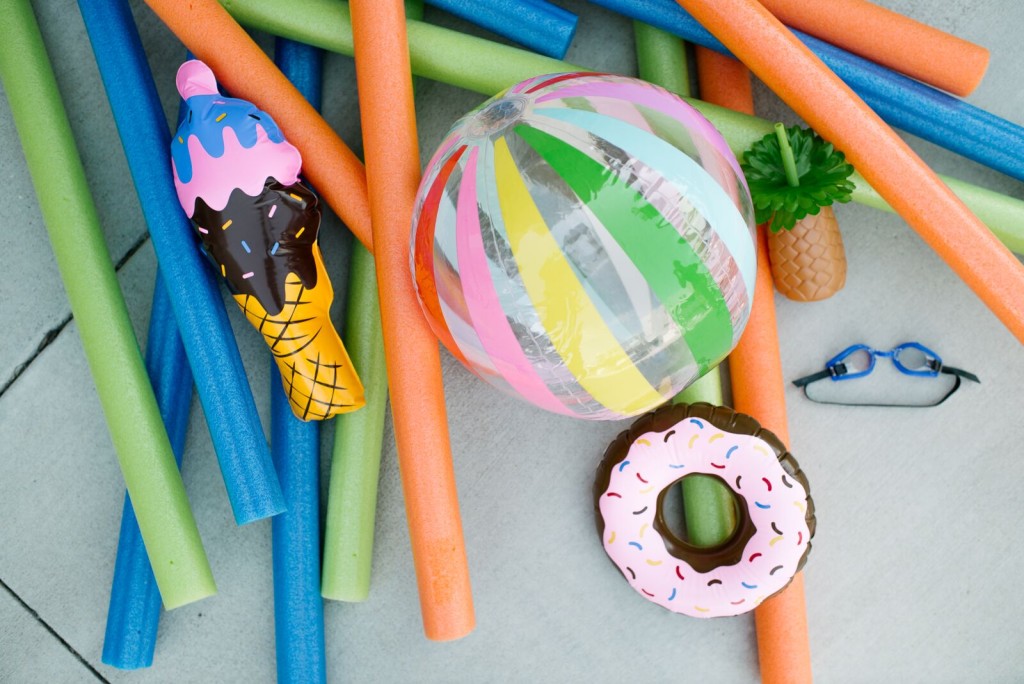 Here's what you'll need to make your own:
Pool Noodles – I used 15, but you can add more if you want to make yours wider
Bendable Wire – I used 16 gauge
Fun Pool Related Props
First, lay out all of your pool noodles in the order that you want them to be displayed.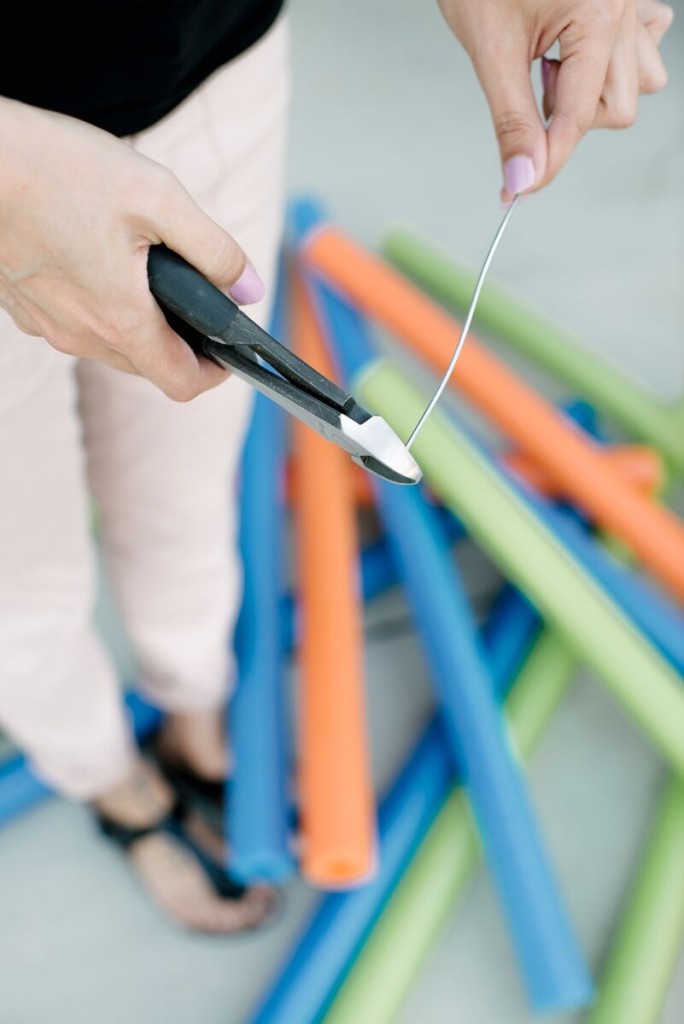 Cut a piece of your bendable wire 4 inches longer than the length of your noodle backdrop.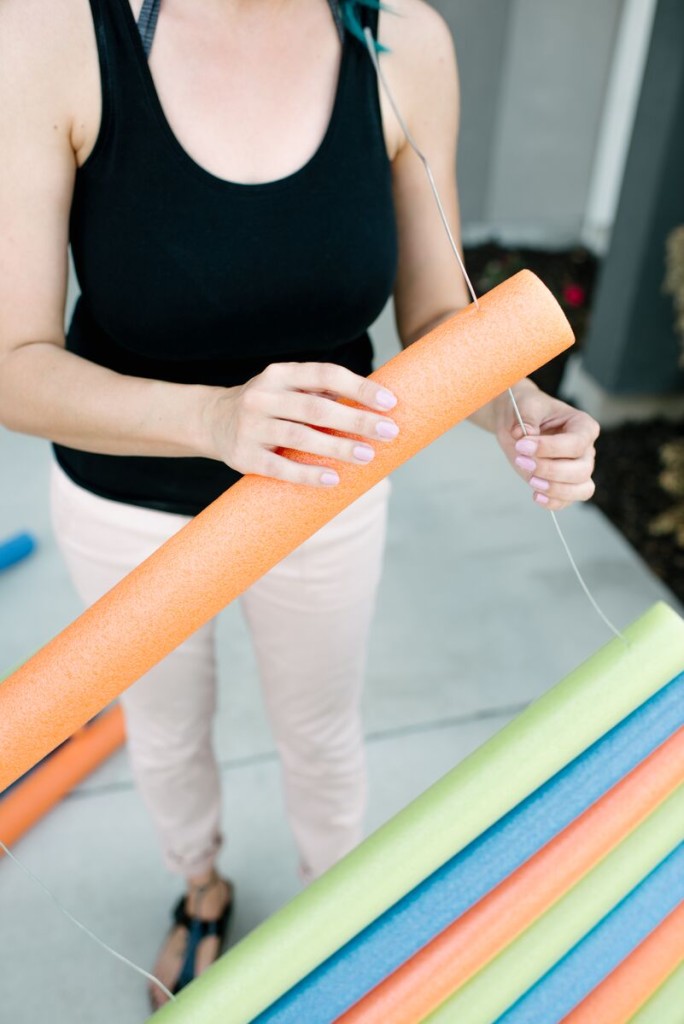 Using your wire, begin threading it through the top, middle and bottom sections of each pool noodle (about 2-3 inches down from the top, directly in the middle, and 2-3 inches up from the bottom).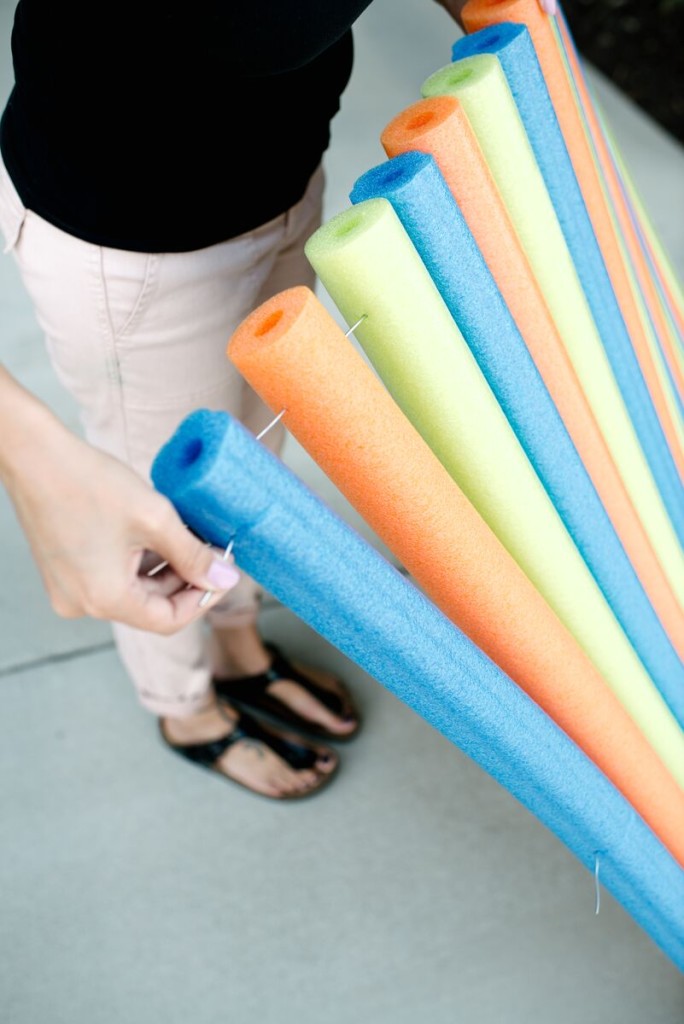 Squeeze each noodle together as you thread them onto the wire to create a "wall" of noodles.  Leave 2 inches of extra wire on either end of the backdrop.
Once you have all of your noodles threaded, wrap the extra wire around the backs of the two side noodles.
Tie a ribbon, rope, or thread around the extra folded wire onto the ends of your photo booth backdrop and hang. You could use a t-stand, empty coat rack, or even non-permanent hooks to hang the backdrop.
Next, have some fun with props and the guests at your party!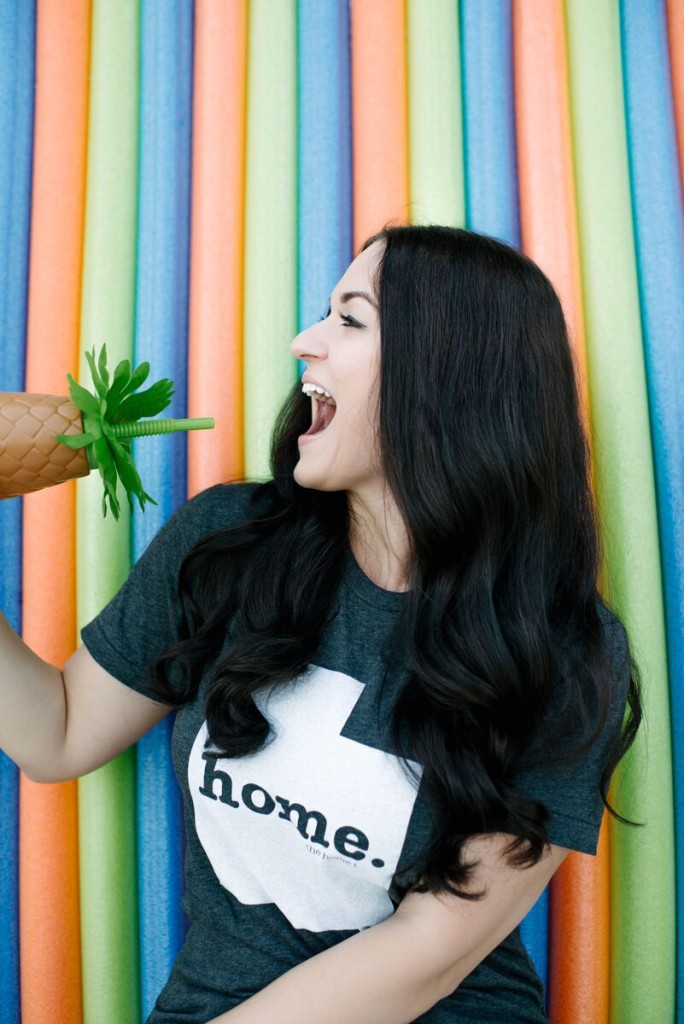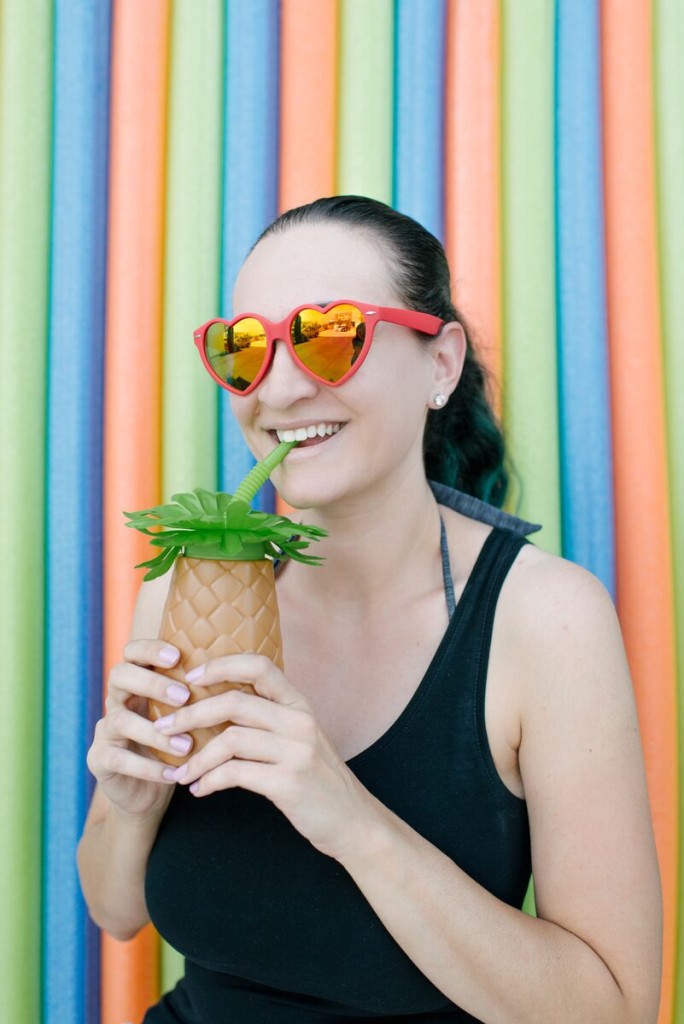 This DIY pool noodle photo booth backdrop is really easy to put together and for under $20, it's a steal too!
Photography by Haley Nord Photography