Guys, I. Love. Sprinkles.
In case you were wondering, the best combination at Cold Stone Creamery involves Sweet Cream ice cream, cookie dough, Kit Kat, and SPRINKLES.
But back to the sprinkles…
I'm a big believer that sprinkles make just about anything better. Including Easter eggs.
Sprinkle Easter eggs….? Duh. Of course.
They are bright, colorful, and just plain fun. And who doesn't love sprinkles? (If you don't, I am questioning your sanity).
I think these little eggs are just screaming for an Easter basket this year.
Wondering how to make them? If you can paint a line, you're in luck!
I based my paint colors on the bottle of sprinkles that I had in my cupboard, but you could use any color varieties that you like.
(I used normal acrylic paint that you can find at your local craft store).
It's as simple as painting individual lines on your egg, in a random pattern.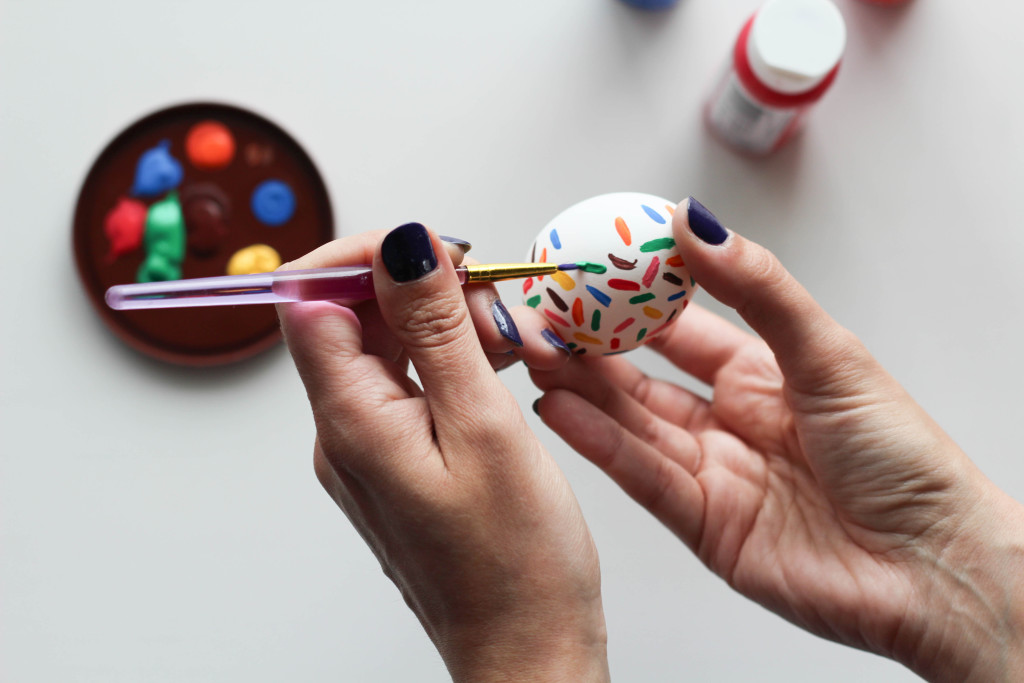 You don't have to be a perfectionist either. I had some lines that were a bit thicker or not as perfect as others, and in the long run, it wasn't very noticeable. Don't kill yourself over perfect lines!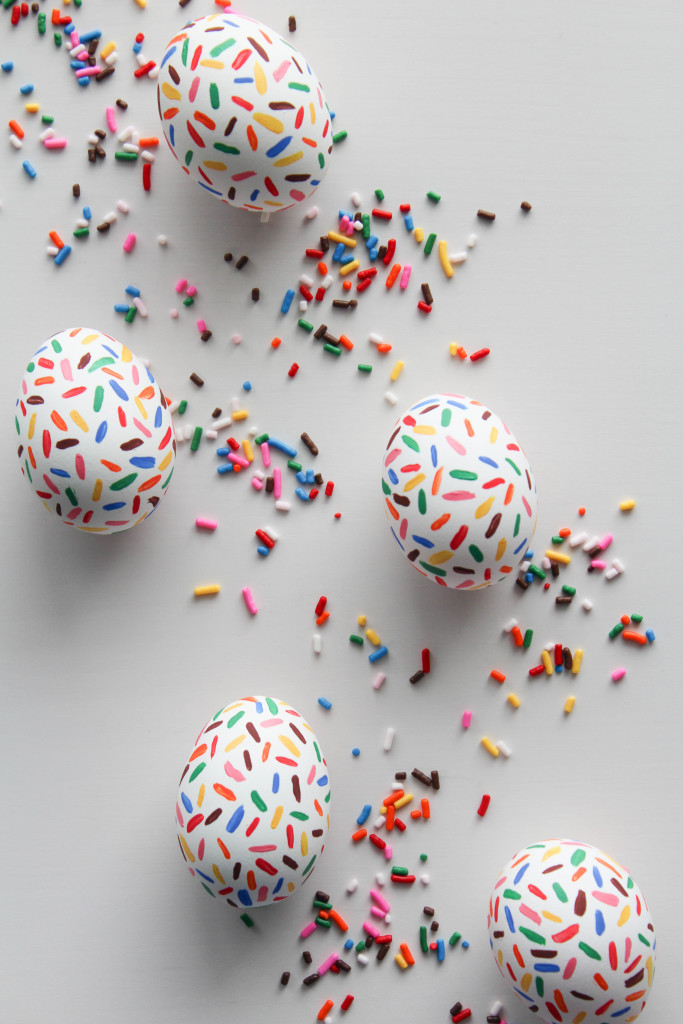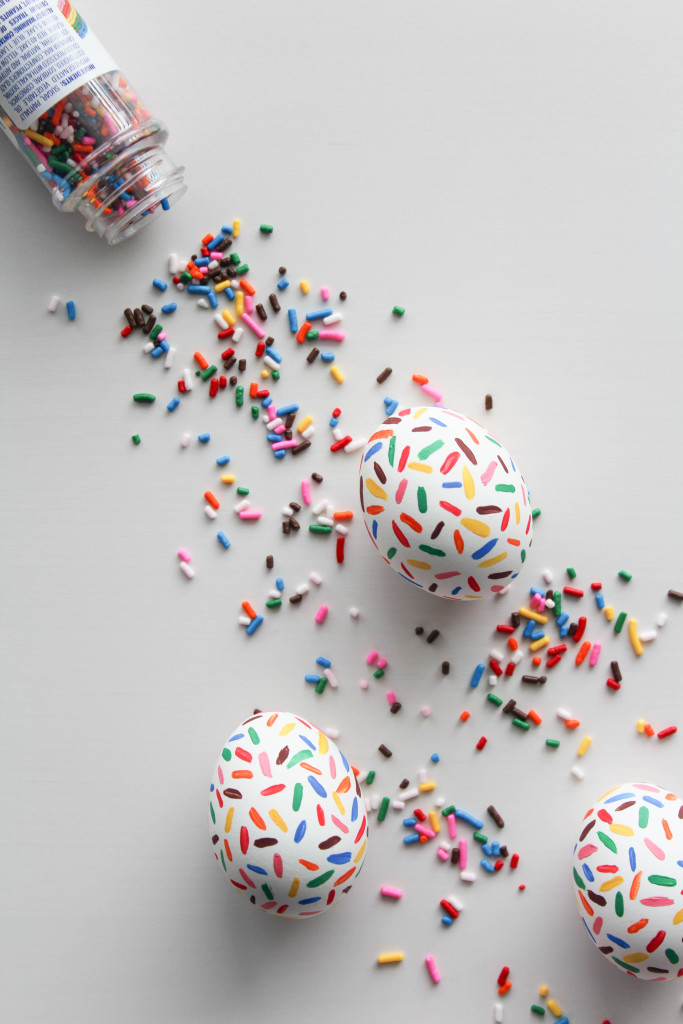 They were really easy to do, but take some time to cover multiple eggs. You can simplify the process by using markers too.
And they are a great Easter project to do with older kids!
It doesn't get much better than these cuties.
Sprinkles and Easter Eggs. Soooo good.