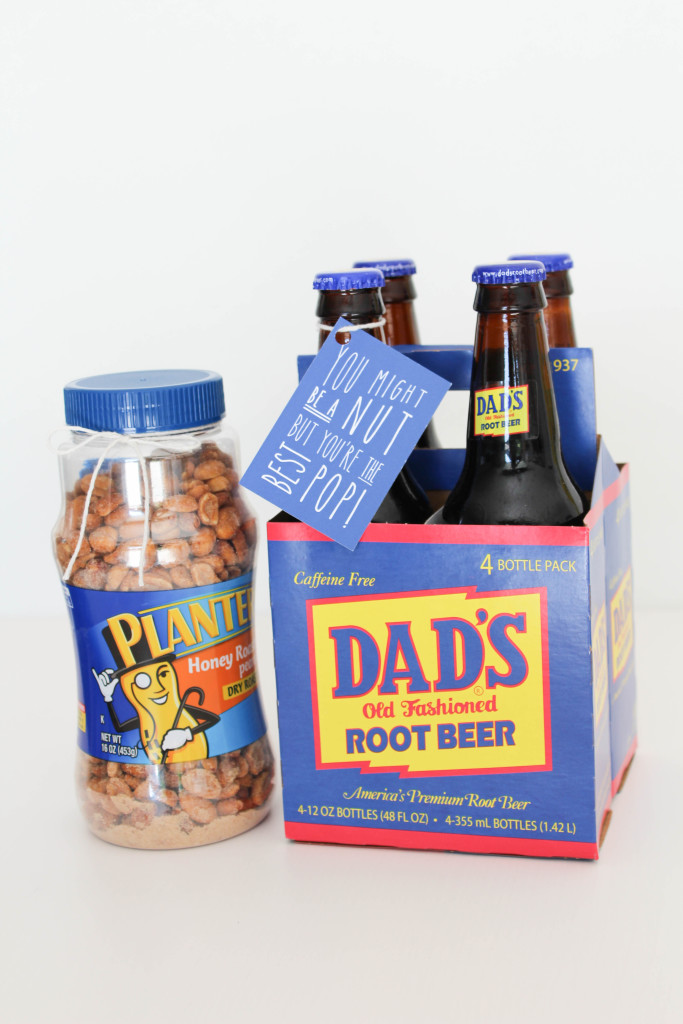 Sunday is that infamous day when we celebrate all of those amazing fathers in our lives. You know the day….FATHER'S DAY!
I feel like it's creeped up on me without any warning. Do you guys feel the same?
I'm not prepared at all and plan to spend tomorrow prepping with my sister.
If you are anything like me, procrastination is a specialty and planning ahead isn't one of your strong suits.
But, have no fear…if you also happened to let Father's Day escape your mind, I have the perfect little father's day printable gift tag to save the day for a last minute gift you can put together!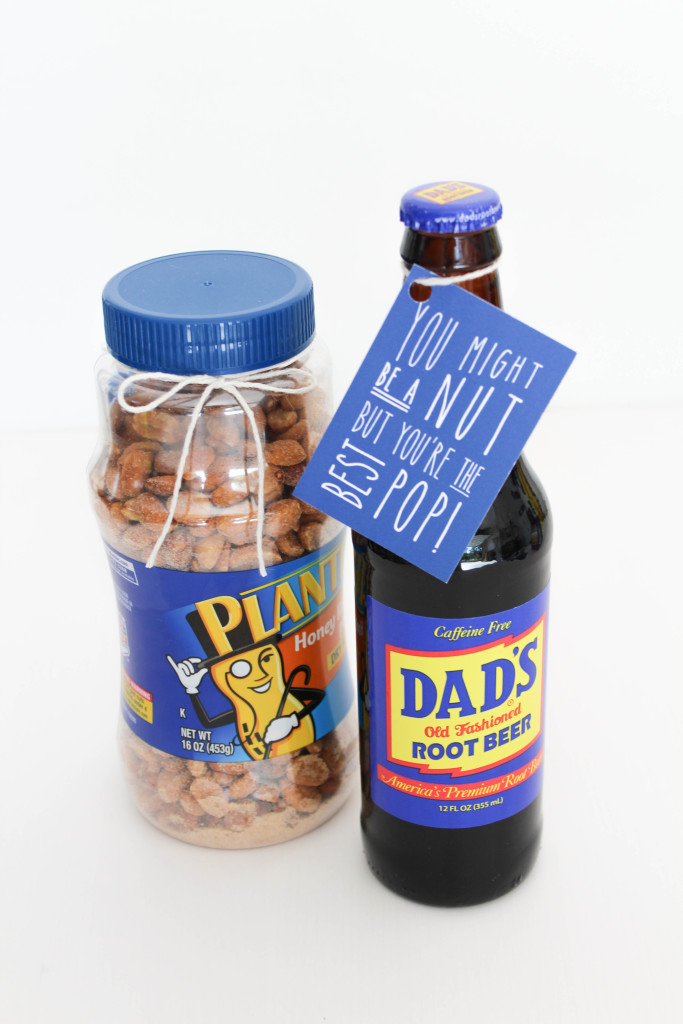 Root beer and peanuts go together like apples and cinnamon, Sonny and Cher, or peanut butter and jelly.
I know my husband has already called dibs on both, so I know that this little duo is a total winner!
And if you pick up a pack of root beer that also happens to be the "Dad's" brand…you're coming out even farther ahead.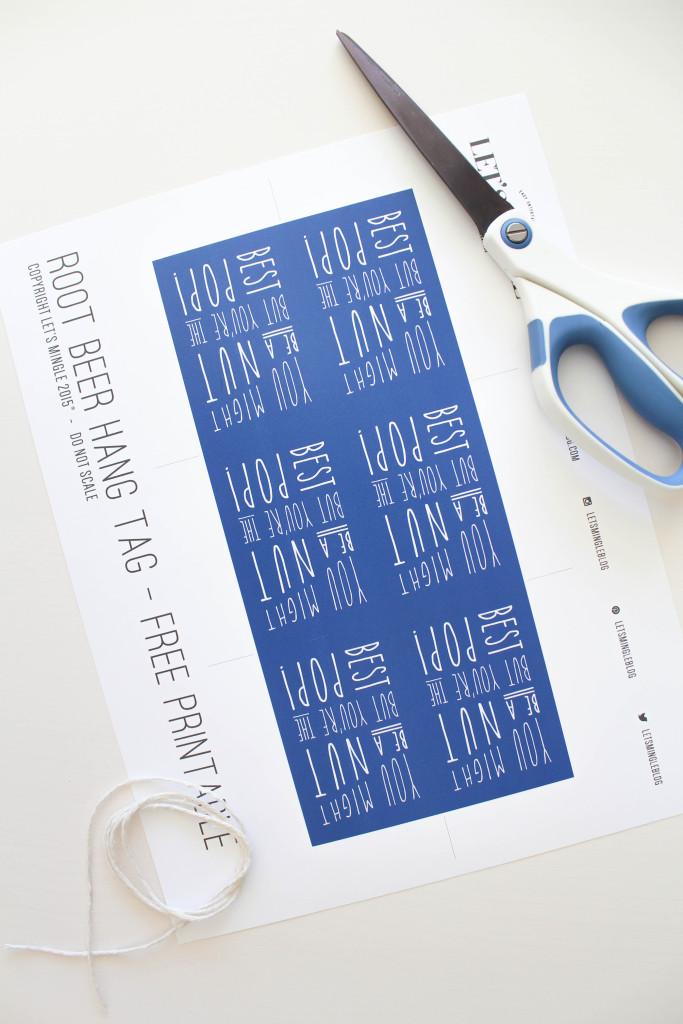 All you need to do is download the printable file. Cut them out, punch a hole in the corner for your string, and hang around your root beer bottles. It's so simple!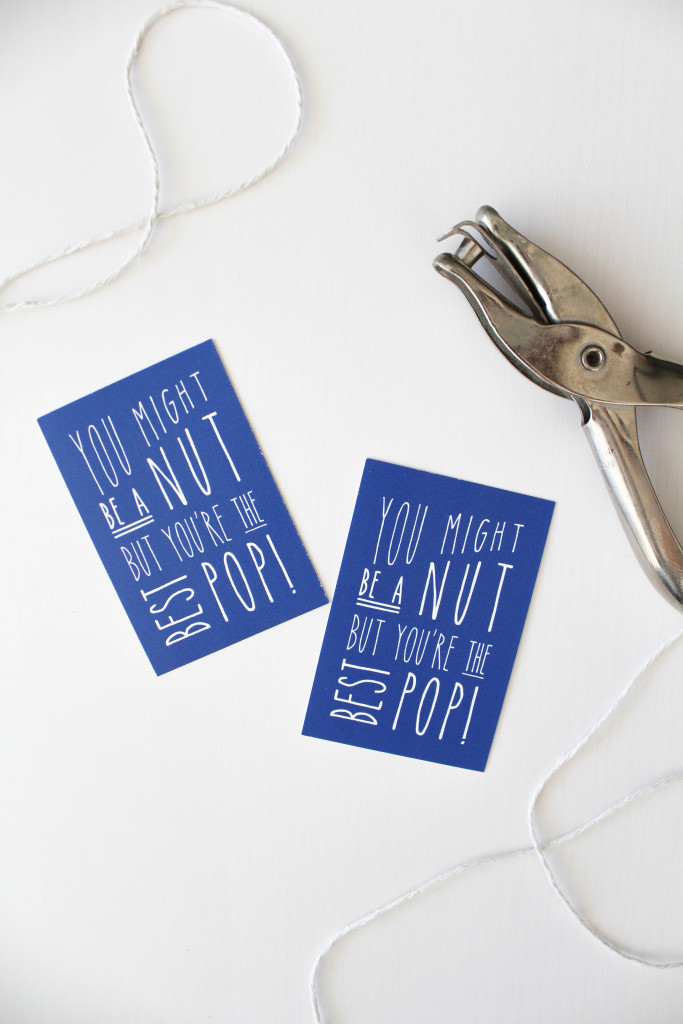 (I used cotton twine to hang mine, but any ribbon or twine will do).
You can use any of their favorite soda and nuts combination too!
It really is a simple little gift to throw together for the dad or father figure in your life. I think some grandpa's out there might like this combo too! 😉