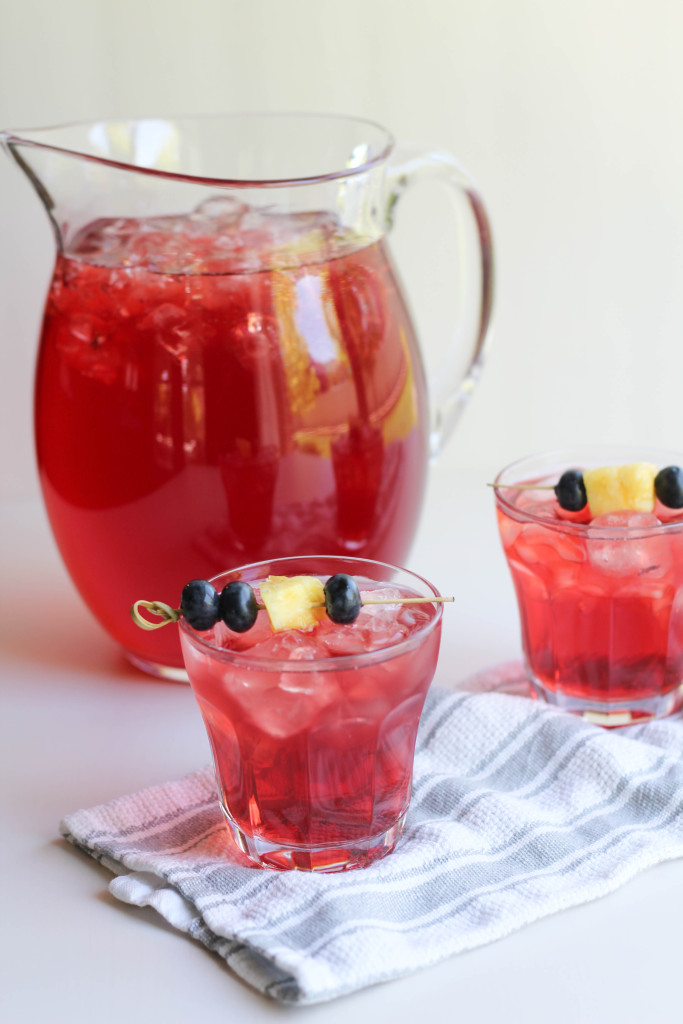 Today is national iced tea day!
Iced tea is one of my very favorite drinks to serve in the warmer months. It's really easy to make, a thirst quencher, and you can make large batches at a time, which is great for a crowd!
A few years ago, I was turned on to Teavana tea.
I don't usually like fruit flavored teas, (I'm more of a classic tea kinda gal, myself) but, for some reason, Teavana hooked me with a sample of their Blueberry Kona Pop iced tea, a combination of their Blueberry Bliss Rooibos and their Pineapple Kona Pop tea flavors.
It was DELISH!
I bought the mixed tea and their special German rock sugar on the spot.
And today, I'm sharing how to make your very own batch with this Blueberry Kona Pop iced tea recipe!