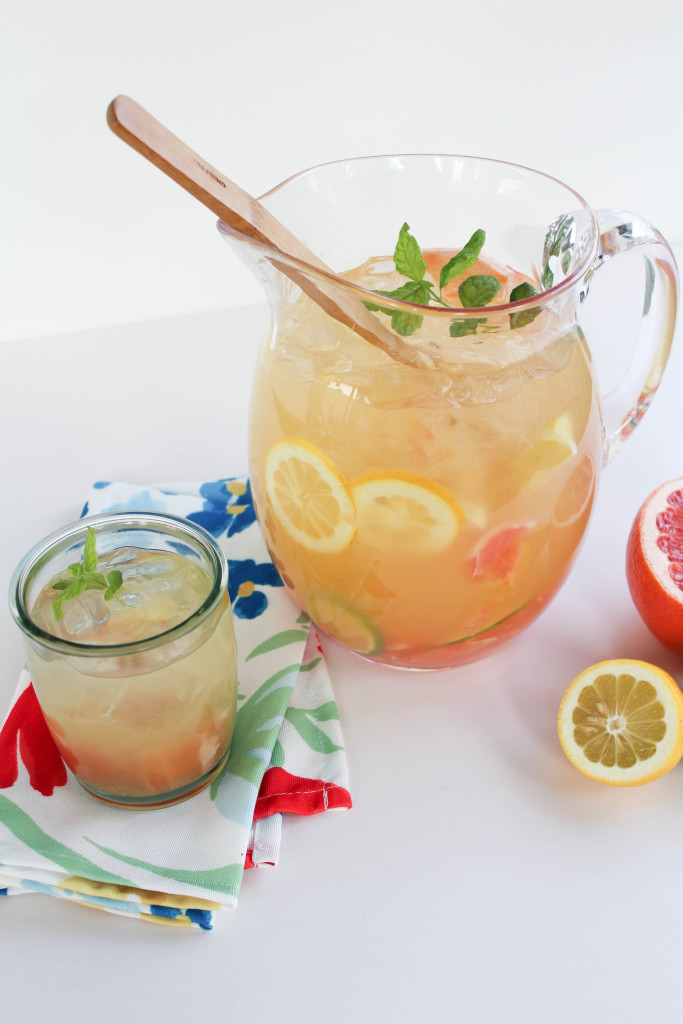 It's Thirsty Thursday!
If you're not familiar with this special weekly celebration, today is a great day to become familiar with it, because I'm sharing a special recipe that's a perfect match!
Sweet, tangy, and full of flavor, this cocktail is one that you'll want to drink now and pin for later.
Citrus flavors always remind me of Summer, so to celebrate these last few weeks before heading into the fall, I whipped up at delicious batch of citrus sangria!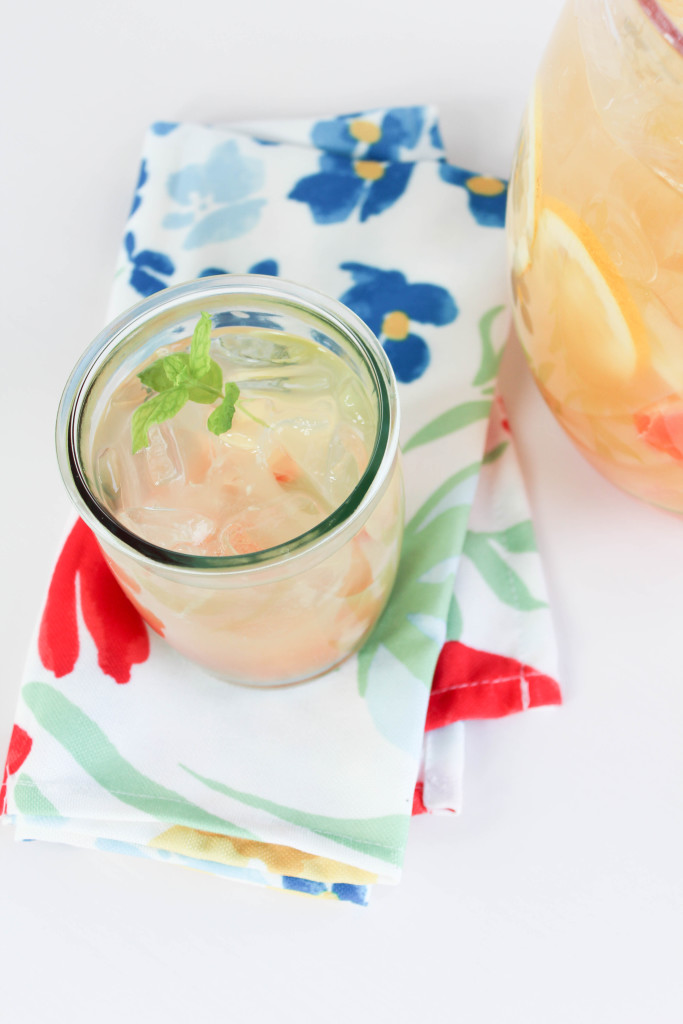 It's easy to throw together, so refreshing, and bright and colorful too! It's a great cocktail to serve at those summer bbq's or pool parties! (Or just for sitting on the porch too!)