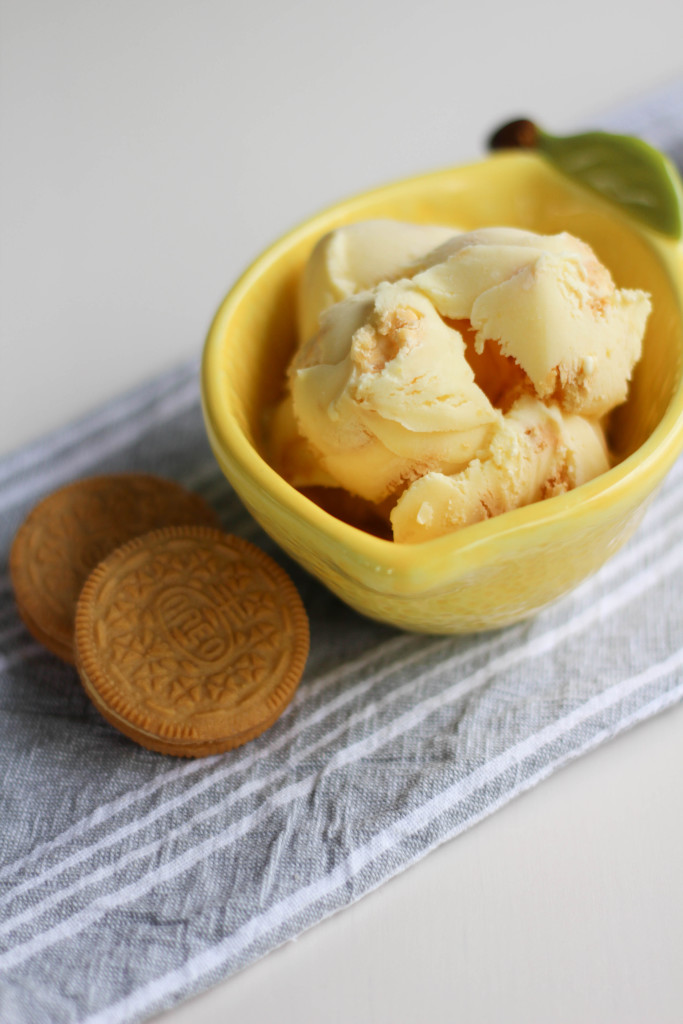 Let me start off by saying that I'm not a huge lemon person.
Weird that I'm posting about lemon ice cream and I don't even like the flavor of lemon that much…? Yep, totally, but there's one thing that completely sold me on lemon flavor.
LEMON OREOS. (Insert wide-eyed and shocked emoji face here).