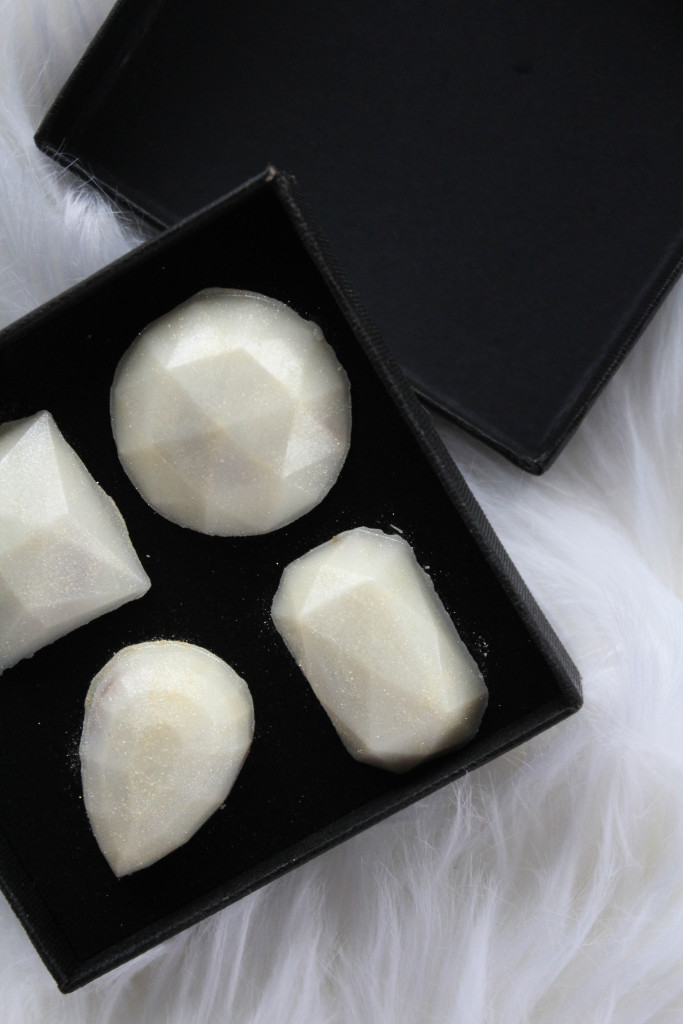 It's tax day!
If you are anything like me, you have an appointment at your accountant's office this afternoon.
Waiting until the last minute…? You could say that. I just like procrastinating adrenaline. Yep…that's it.
Hopefully, you have a nice little deposit headed to your bank account soon, but, if not, you can help yourself feel a little bit better by making these DIY chocolate gems instead. They might not be a hefty cash payment from the government, but they are covered in edible gold dust. That's gotta count for something.