Sponsored post written by me on behalf of Smithfield® Prime Fresh Pork. The opinions and text are all mine.
This time of year might just be my favorite. It's still warm and sunny during the day, but you can start to feel fall creeping in a little bit in the evenings. Outdoor grilling and picnics are still in full effect, but tailgating, nights around the fire, and family dinners are starting to make the rounds. I'm always looking for easy recipes that can transition from summer to fall and today's yummy recipe does just that! (Because who doesn't love a good taco all year round?!) It's easy, great for a crowd, and full of flavor! These pork tenderloin tacos upgrade a basic dish to something unique and scrumptious.
I don't think enough people think about pork when cooking or putting together their weekly meal plans. It's such a versatile meat and SO easy to cook! And did I mention delicious? In regards to tacos, most people only focus on shredded pork as their protein, but using pork tenderloin is just as easy, if not easier, to prepare!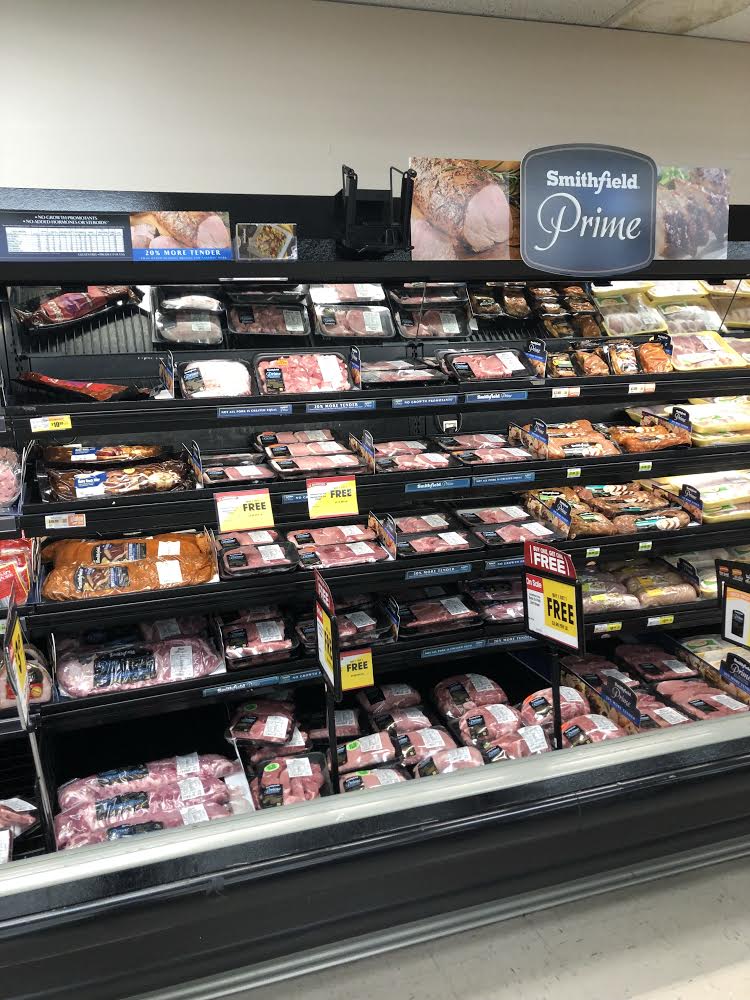 I picked up Smithfield® PRIME FreshPork Tenderloin for this recipe, from my local Associated Food Store, Dan's Foods and you can also find it at your local Clark's. You can find it in the fresh meat department!
Not all pork is created equal, and my go-to when cooking is Smithfield pork. It's 20% more tender that other leading brands of natural* pork, and it's NATURAL! No growth promotants†, no added hormones or steroids**, *Contains no artificial ingredients and no more than minimally processed, and gluten free! Plus it's a product of the USA, which I love!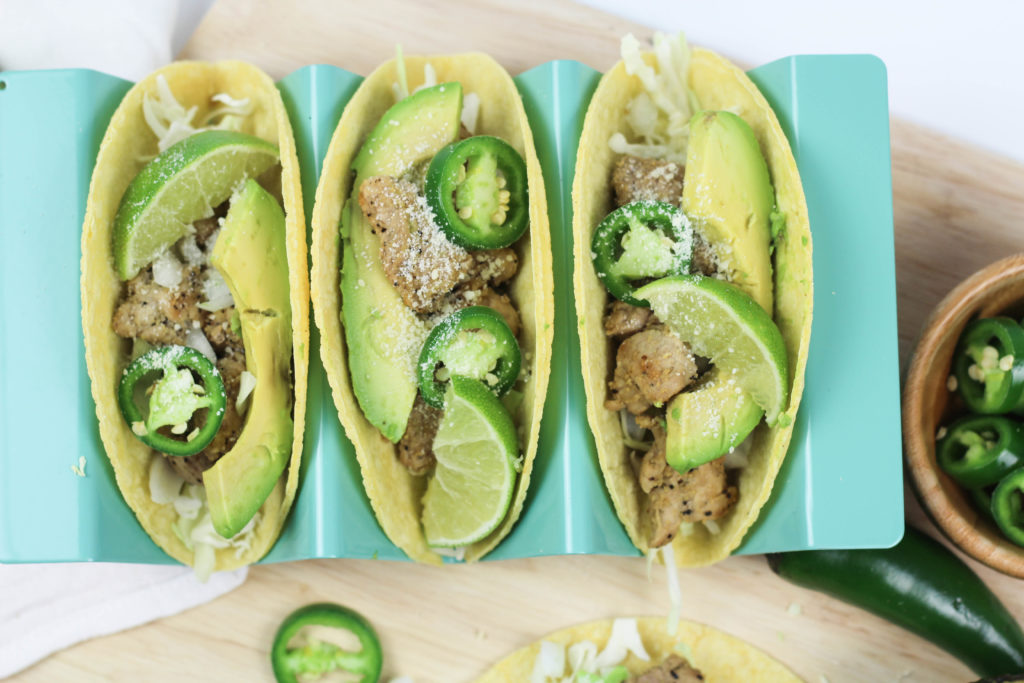 But let's get back to the good stuff, shall we…? These pork tenderloin tacos!
Here's what you'll need to make your own:
1 1/2-2 pounds Smithfield Prime Fresh Pork Tenderloin, Cut into cubes
2 Tbsp. Olive Oil
2 Tsp. Onion Powder
2 Tsp. Garlic Powder
1 Tsp. Salt
1/4 Tsp. Cayenne Pepper
Corn Tortillas
Lime Wedges (Optional)
Sliced Avocado (Optional)
Sliced Jalapeno (Optional)
Cotija Cheese (Optional)
Fresh Lettuce or Cabbage (Optional)
Sour Cream (Optional)
In a small bowl mix the spices together. Set aside.
Remove the pork tenderloin from the package, and trim off any excess fat. Cut the pork loin into cubes (about 1 inch in size).
Toss the pork tenderloin cubes with the spices, covering them well.
In a large skillet, heat the olive oil over medium-high heat.
Add the pork tenderloin pieces to the skillet and heat until they are brown on all sides and cooked all the way through. (The correct cooking temperature for juicy, perfectly cooked pork is 145 Degrees. Following these pork cooking temperature guidelines will not only result in a safe eating experience, but also preserve the quality of your meat for a juicy, tender, delicious meal!)
Remove the pork tenderloin pieces from the pan and allow them to rest while you prep your tacos!
I prefer to warm up my tortillas, when serving tacos, but they are just as good at room temperature too!
Add your desired ingredients to your corn tortillas and layer in the pork loin pieces.
Top with sour cream, fresh avocado, and a squeeze of lime for a delicious and flavorful taco! I can't seem to have a taco without cheese so I added a bit of cotija cheese to my tacos, which is the perfect finishing touch to these guys! (If you like a little bit of a kick, make sure to add a few slices of fresh jalapeno too!)
These pork tenderloin tacos would be fun to serve at a tailgate, outdoor event, or BBQ too! Just offer different toppings in containers on the side, so that guests can create their own taco masterpieces and get involved in the process. Plus, it keeps you out of the kitchen and able to spend more time enjoying the company of friends and family! Check out other great recipe ideas using Smithfield Prime Fresh Pork here!