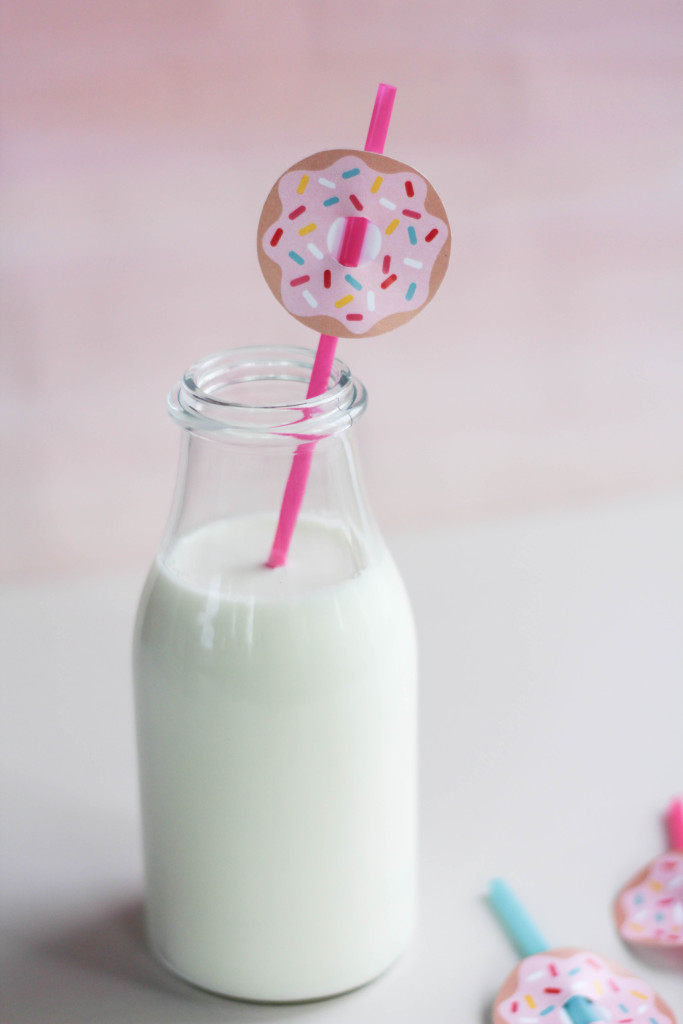 I can't even handle the cuteness today.
File this one away with laughing baby videos, adorable puppies falling asleep in their food bowls, and miniature food (Damn those mini tacos and patron bottles with straws).
I'm doing my best to get you guys all prepped and ready for National Donut Day and these printable donut straw toppers are just that good.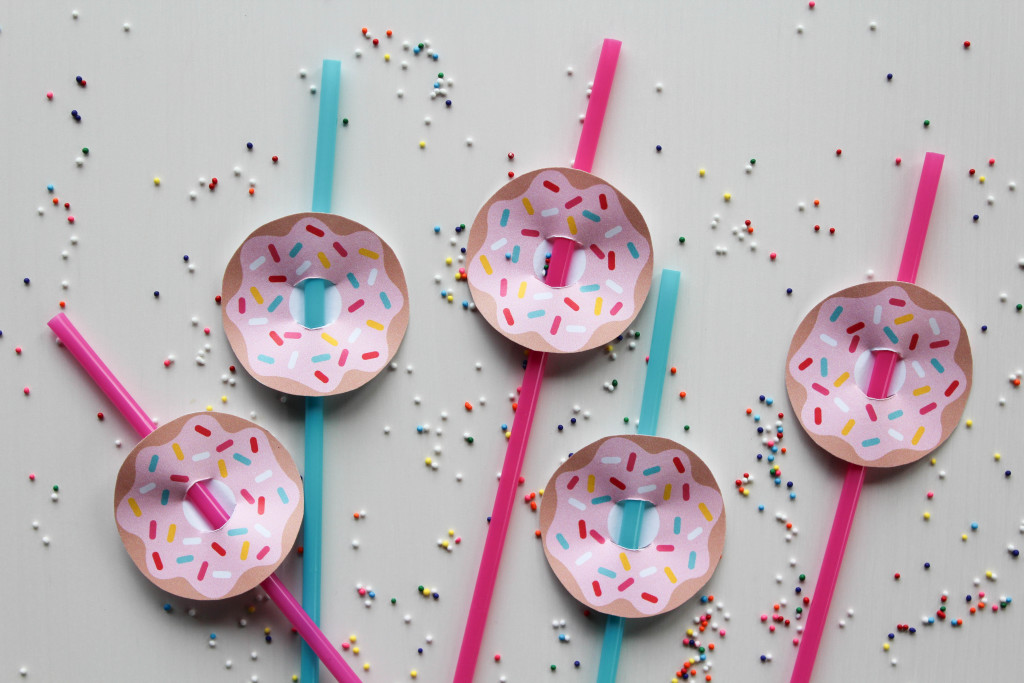 Did I mention they are pink frosted sprinkle donuts. ON A STRAW?!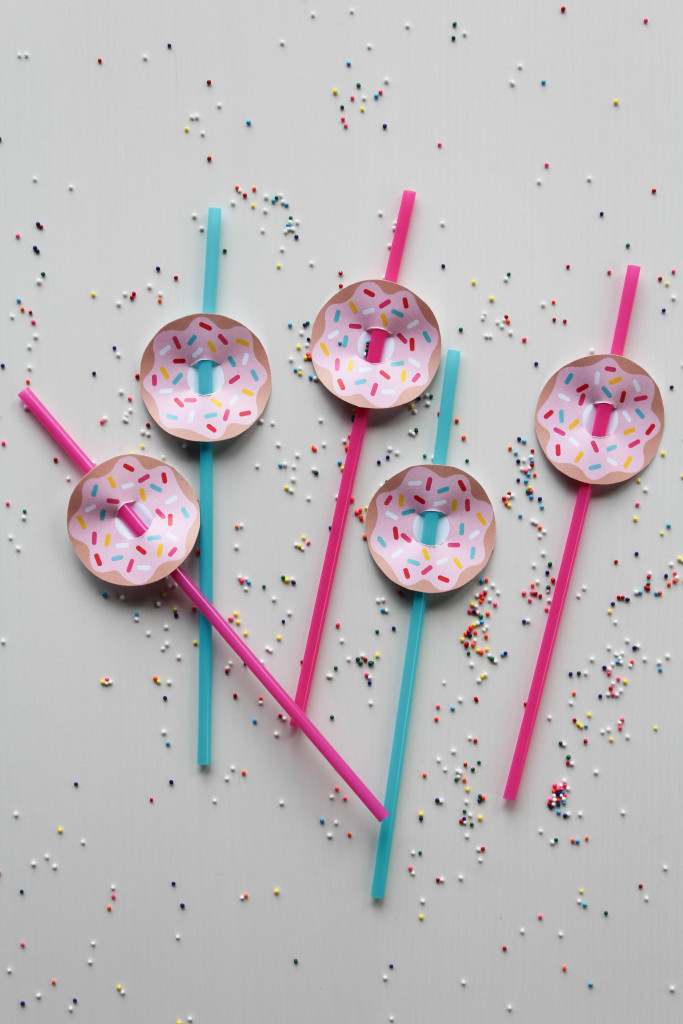 Pair these beauties with a glass (or bottle) of milk, and you've got yourself one good looking couple. A good looking couple that is ready to party, I might add.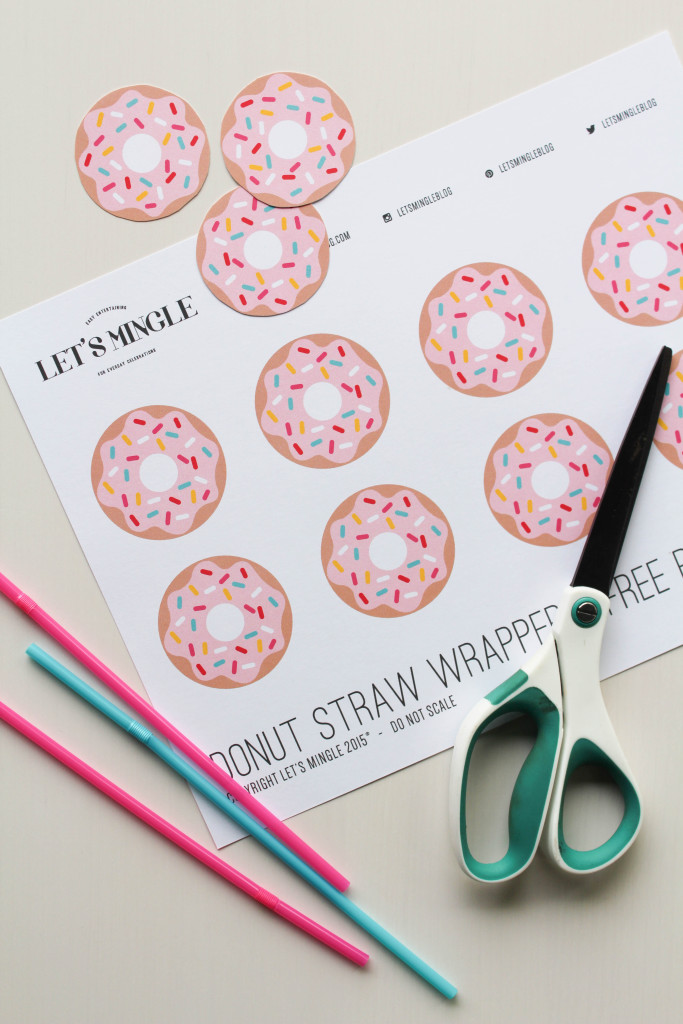 The fact that they are quick and simple enough for anyone to make is just an added bonus.
First up, get yourself some straws in fun colors. (I picked mine up at Ikea but any regular sized straws would work. Loving these extra long ones!).
Download the printable donut straw toppers file here.
Print the template out on card-stock and cut out each donut. You can cut them out using scissors or use a 2″ circle punch to make it easier.
Using a craft knife (xacto or sharp utility knife) cut a small slit in the top and bottom of the white inner circle of each donut. Make your incisions wide enough to fit your straw through them.
Insert your straw through the topper and you're done.
It's that easy.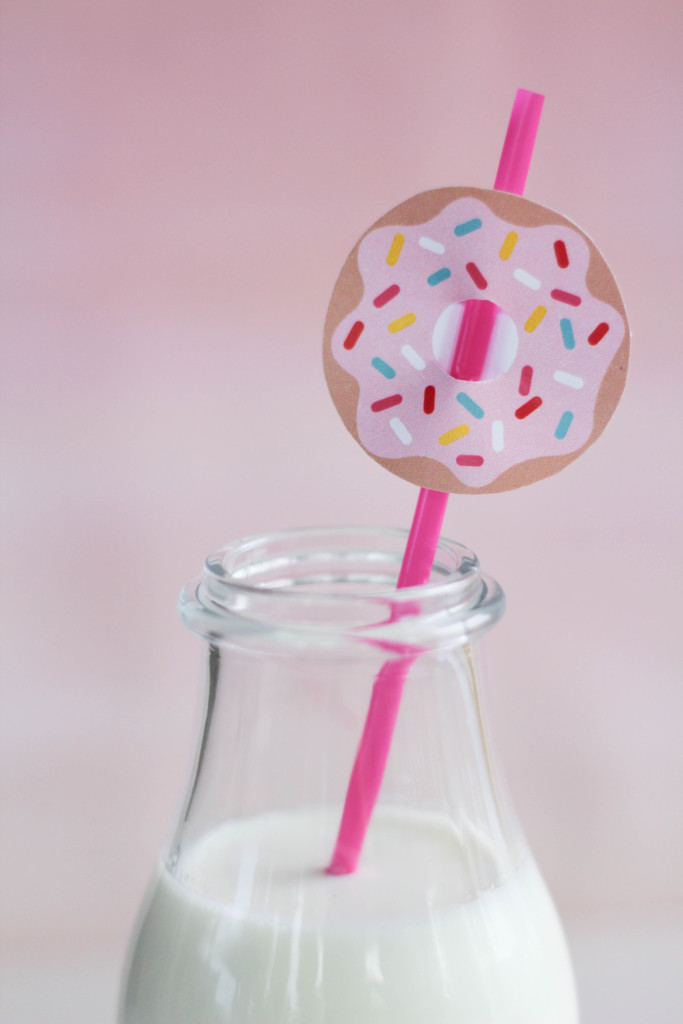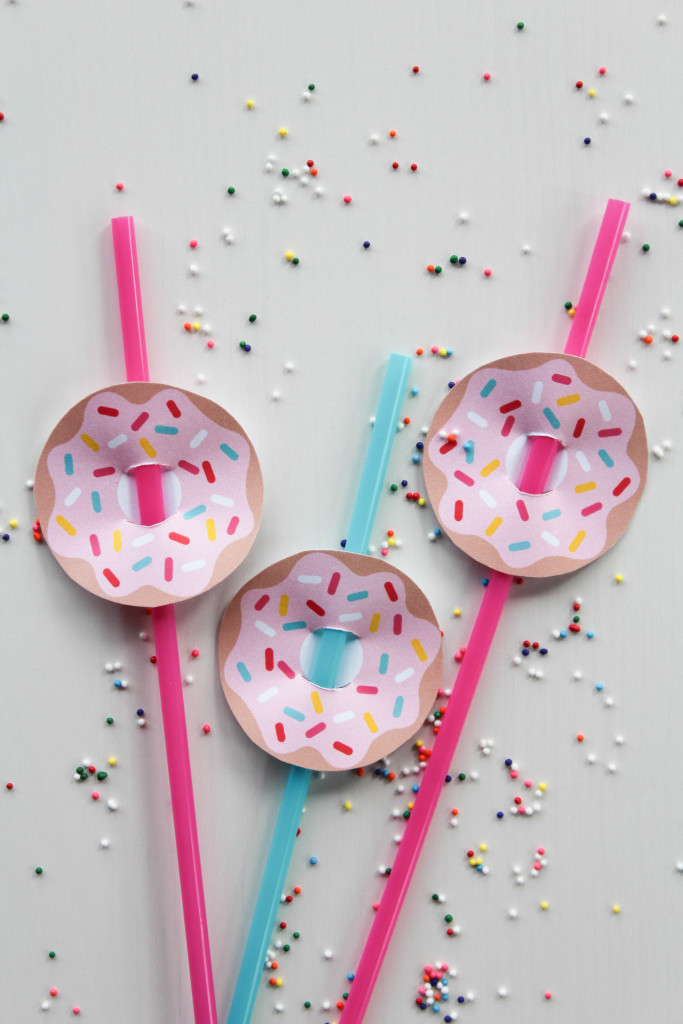 Kids parties, office parties (yes, I work in a fun office), birthday parties, or just an excuse to put a sprinkle donut on a straw…you can't go wrong with these babies and if anyone thinks you can, you should probably question their friendship (and sanity) right about now.