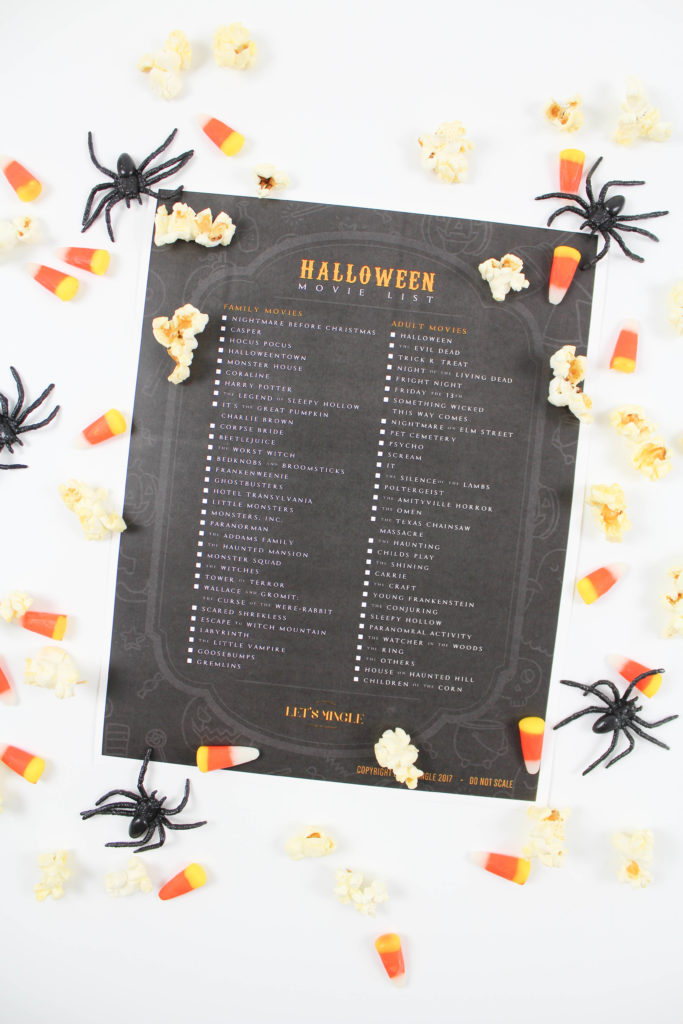 Anyone that knows me, knows that I take holidays very seriously. And creating a must watch movie playlist is ALWAYS on the agenda. There are only 31 days to celebrate my favorite holiday and you can bet that I'm taking FULL advantage of that. I cram as many Halloween themed movies into the month of October as possible. One movie, each night, all October long. Think you're up for the challenge? I'm sharing my printable halloween movie list with you guys this year and trust me, it's a good one! 😉
That's right…31 frightful days full of 31 perfectly spooktacular movie selections. And don't worry, I've created two different lists. One for the adults and one that's family friendly and perfect for the kids too.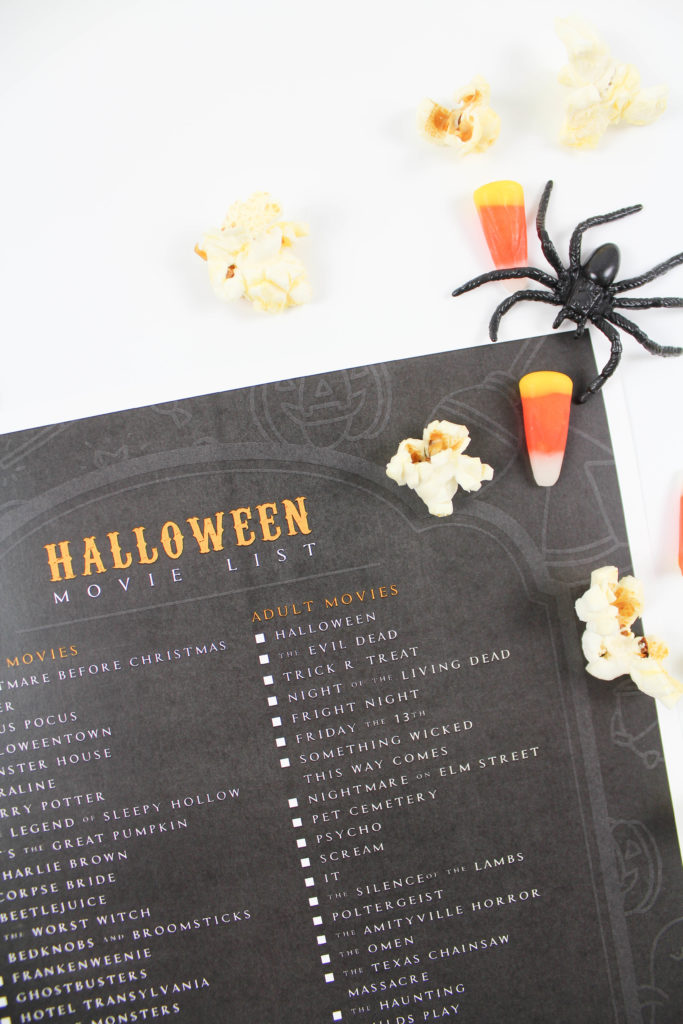 Download the printable Halloween movie list and get the pj's, popcorn, and drinks ready. And don't worry…if you need to cover your eyes a few times, I won't tell. 😉
If you're reaaally down for a challenge, try watching both lists before Halloween night is over! I mean, do I really need to give you guys any more of an excuse to stay in on the weekend, get cozy, and ignore all of your responsibilities? I don't think so.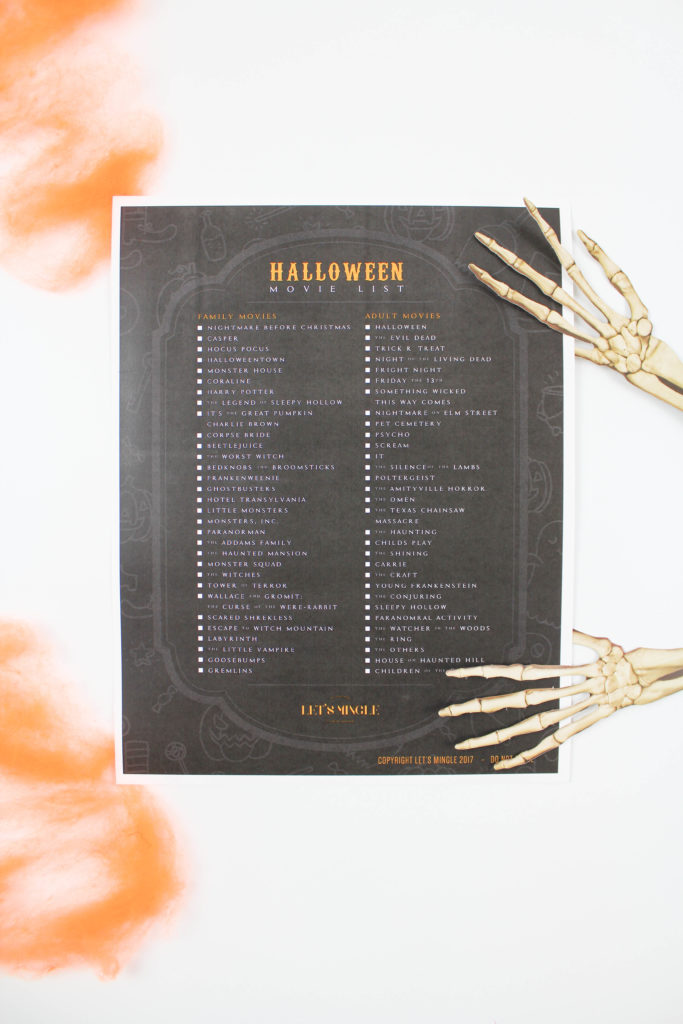 And don't be afraid to double up if you can't watch one movie every single night. I'm always down for a double feature!
So get printing, start checking each movie off of the list and let me know how many you are able to fit in (or boss up and watch every single one). The choice (and challenge!) is all yours!
Hopefully this will become a new holiday tradition in your house, like it is in mine, too!
Need a few Halloween appropriate snacking ideas for your movie nights? Check out these Oogie Boogie cocktails and yummy Jack O' Lantern Caramel Apples too!