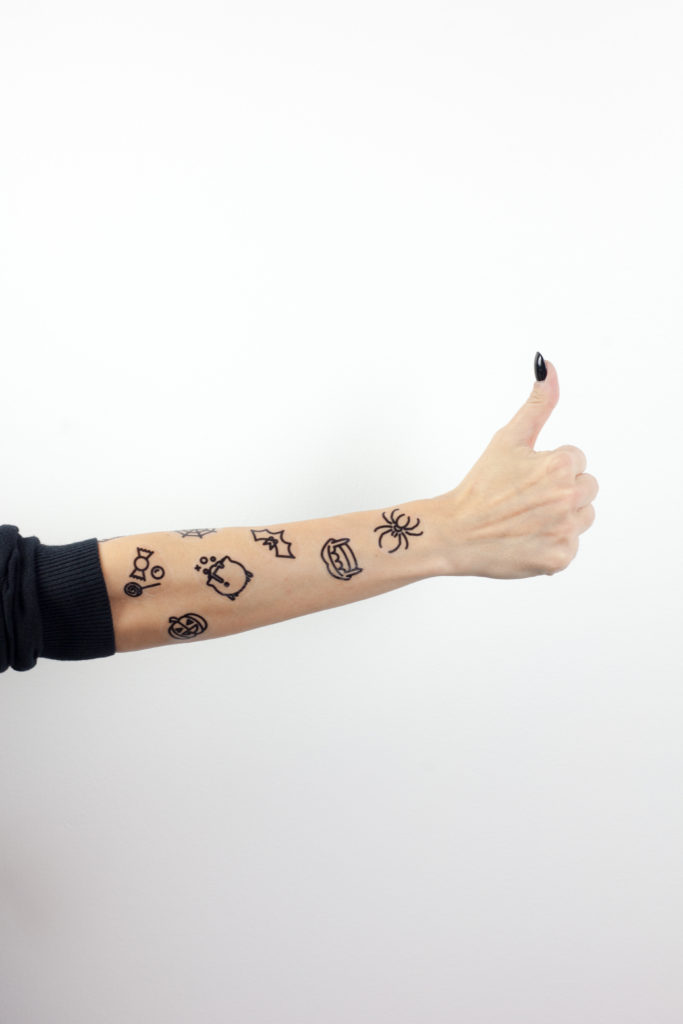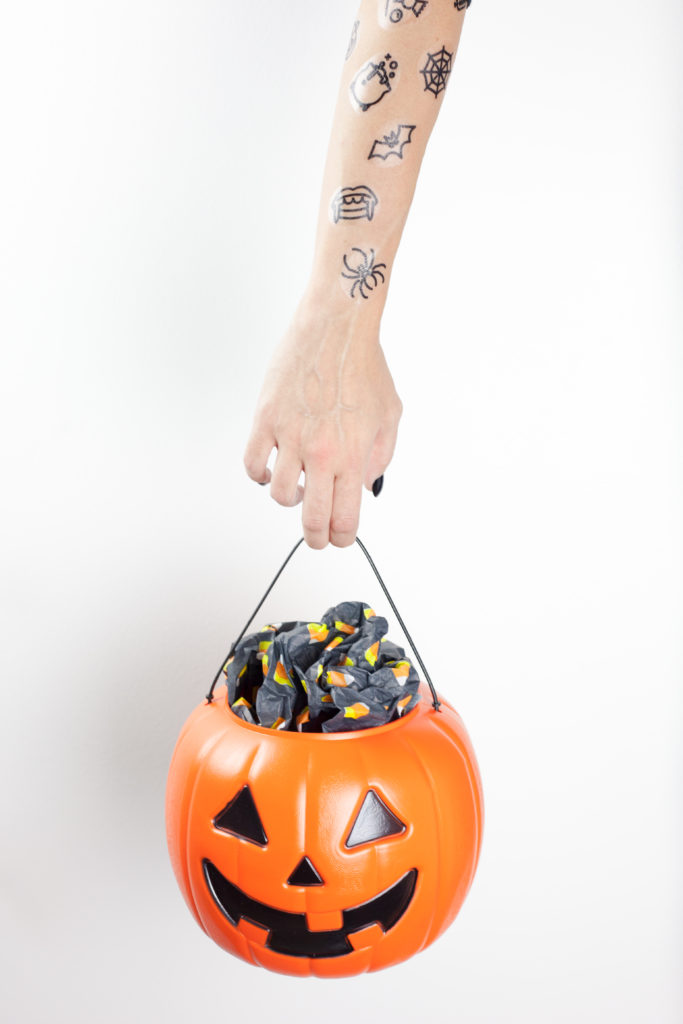 You've seen them in stores, in vending machines, and maybe even in your kids birthday favor bags, but if you've never printed your own temporary tattoos at home, you are missing out! Maybe you didn't realize that was even an option, but it is! With a few simple supplies, you'll be a temporary tattoo printing, applying, and sporting master! I've also got some fun printable Halloween temporary tattoos for you guys to download and try too! Because what better excuse to wear a tattoo sleeve, than Halloween?! 😉
The tattoo sheets that I use are made specifically for a cutting machine (like a Cricut or Silhouette), but you can totally use them without the machine too, which is exactly what I did!
You feed the specialty paper right through your at-home inkjet printer and then apply the sticking sheet, which comes with the paper. Cut them out, apply them, and wear them around. Easy, peasy!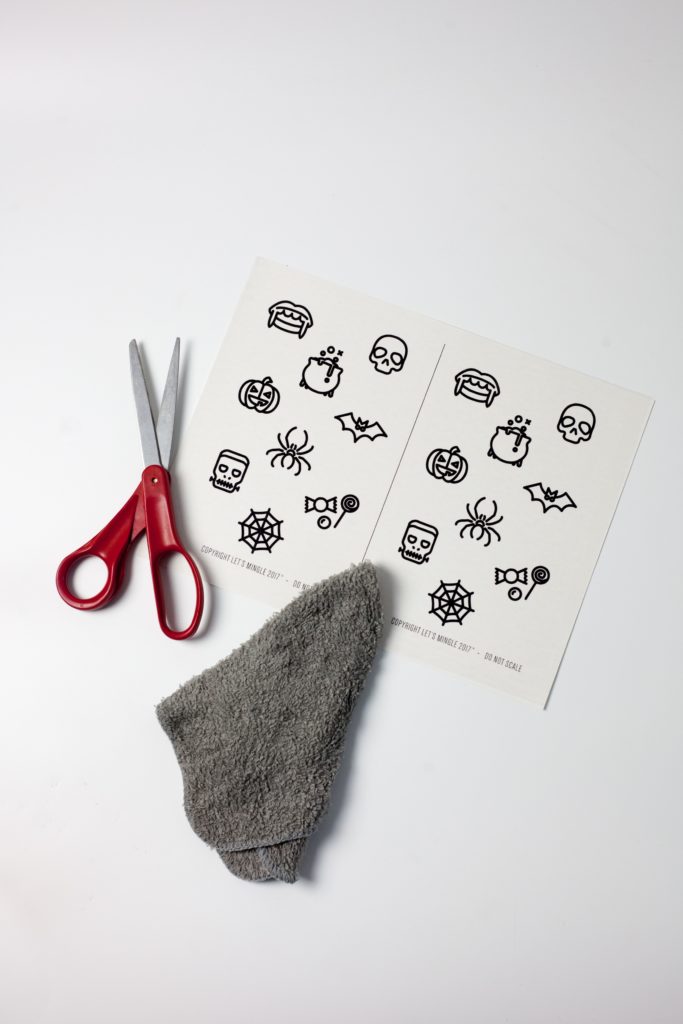 Here's what you'll need to make your own:
First, print the file onto your tattoo paper, following the instructions listed on the back of your tattoo sheets.
Once printed and ready to apply, cut out each image. The closer you cut around each image, the less the amount of visible tattoo sheet will show on your skin. (But do leave a little room so you have something to peel off without damaging the images!)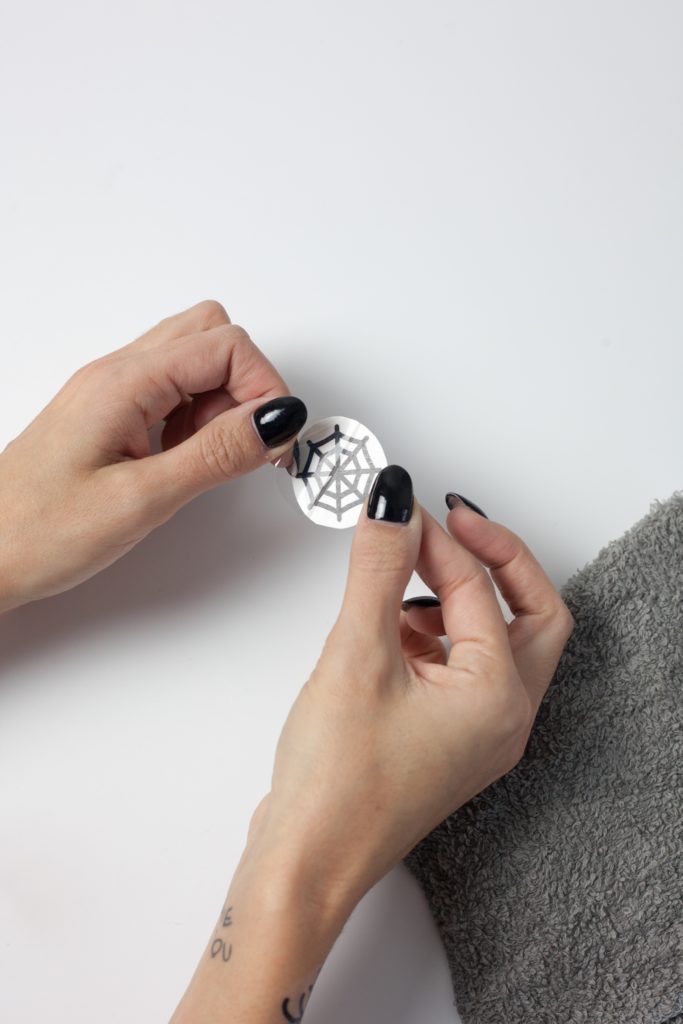 Peel off the plastic protection sheet (the clear one) over the tattoo and place the tattoo onto your skin, face down.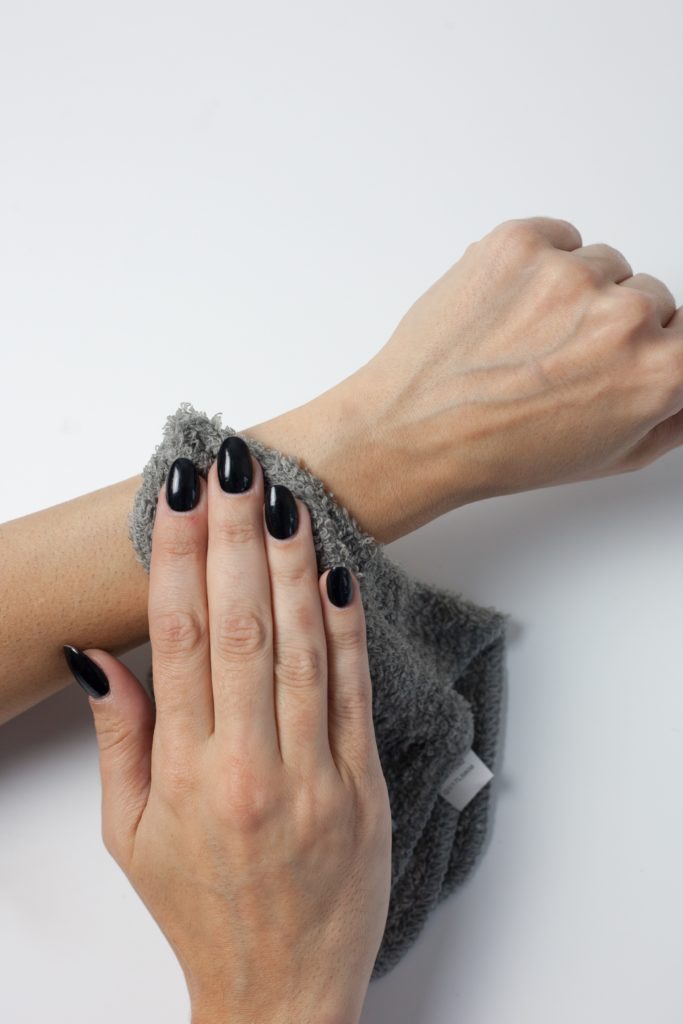 Apply a damp paper towel or cloth over the top of your tattoo, completely covering the paper backing. Press and hold for 10-15 seconds. (It's usually done when you can see your tattoo design through the back of the white backing sheet).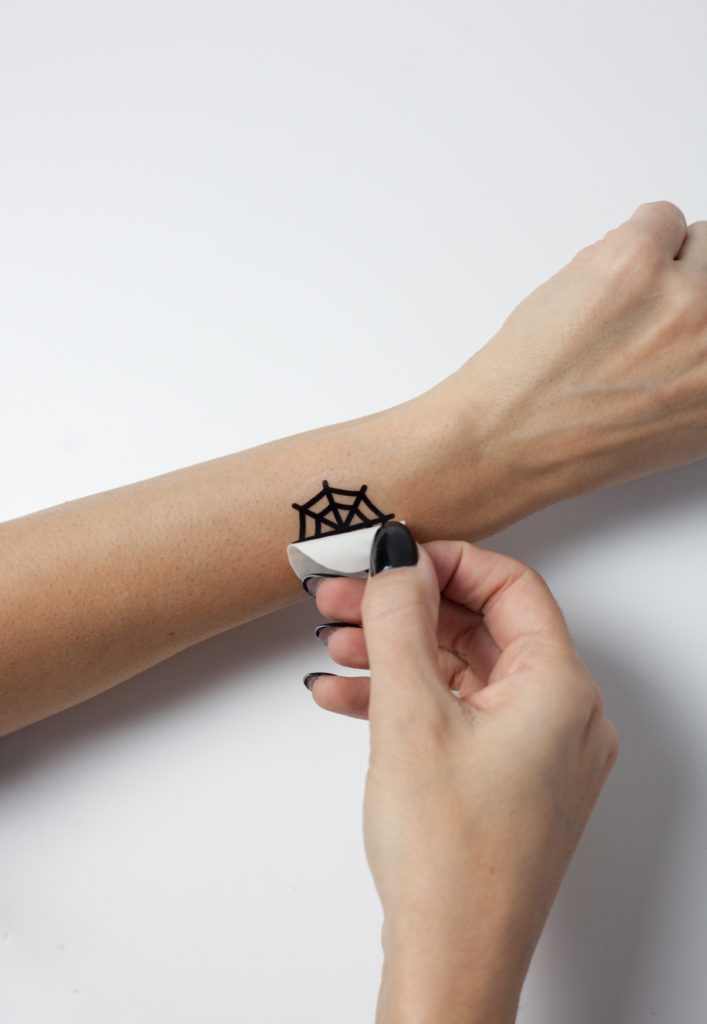 Remove the paper towel and slowly peel off the paper backing to reveal your finished design.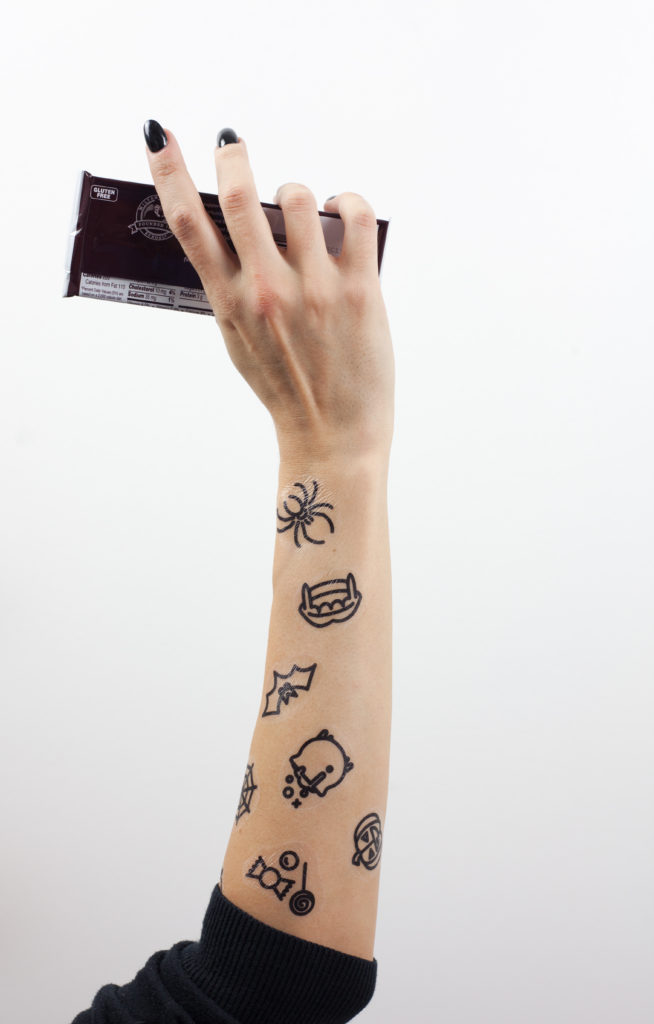 Apply as many or as little as you like and sport them around town!
These printable Halloween temporary tattoos would also make cute little gift ideas! The printable file comes complete with two full sheets (just cut them right down the center!), or you can cut them out and give them out individually too!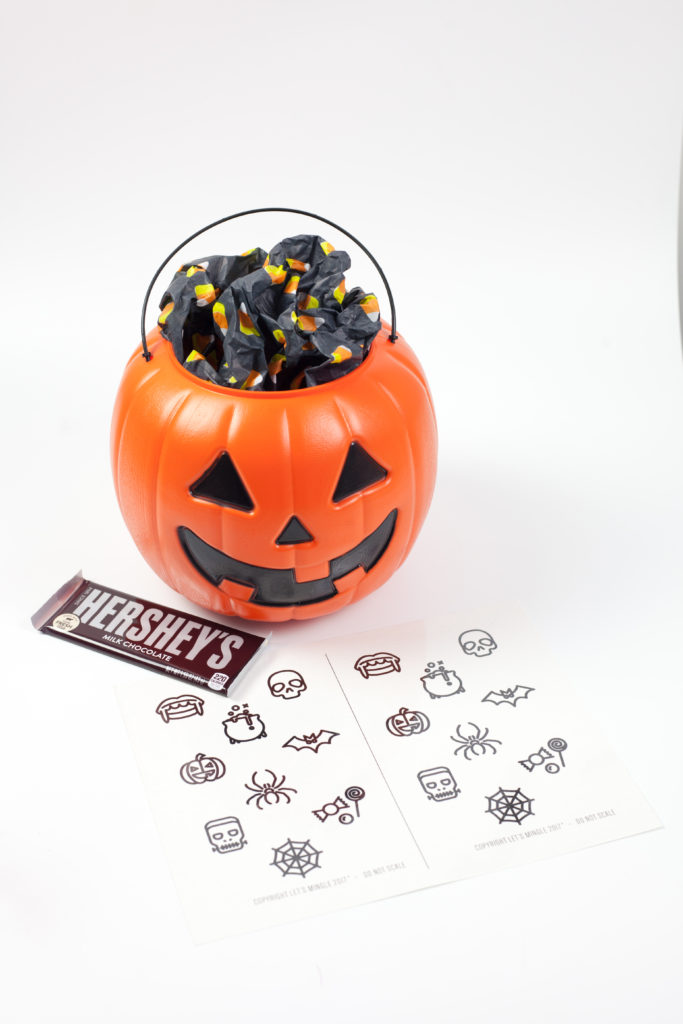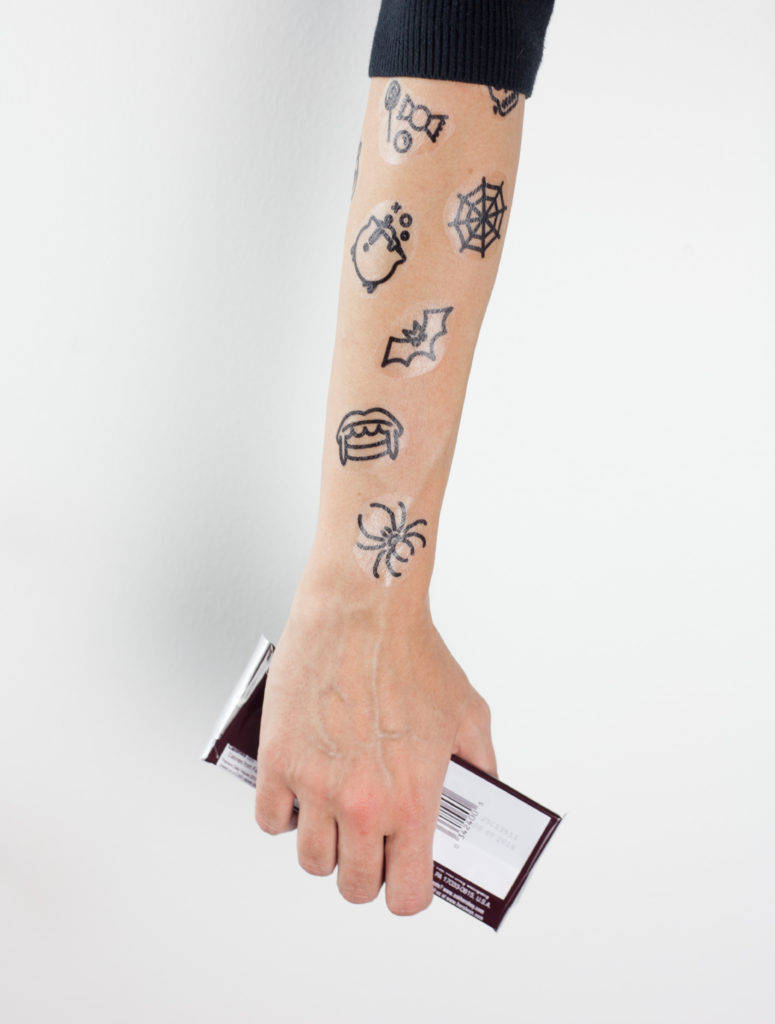 A fun way to celebrate the spooky season!
Looking for other ways to use this awesome tattoo paper? Check out the post here and here for some awesome ideas!
Photography by Taylor Grayson