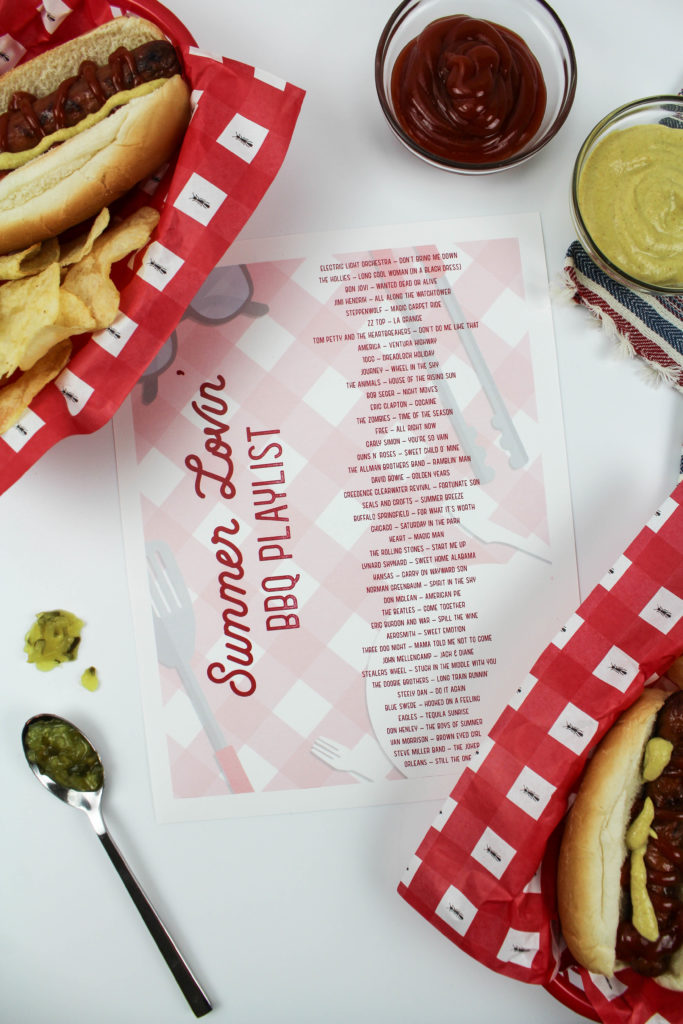 We've officially hit the last month of Summer and while everyone else is prepping for back to school and fall activities, I'm over here trying to squeeze every last drop out of these warm days before they're gone. And guess what…?! You STILL have time to throw that epic summer BBQ that you never got around to yet. I promise. I have a few more summer inspired posts that I'll be sharing with you guys next week, but today, I feel like we should focus on one of the important details for your outdoor shindig…the playlist! This printable Summer BBQ playlist is a retro rock montage with all of the greats making an appearance. It's going to bring you back to your younger days, or you'll become a new fan if you haven't heard these songs before. If that's the case, I'll just politely excuse myself now and we can pretend I didn't just age myself with this download.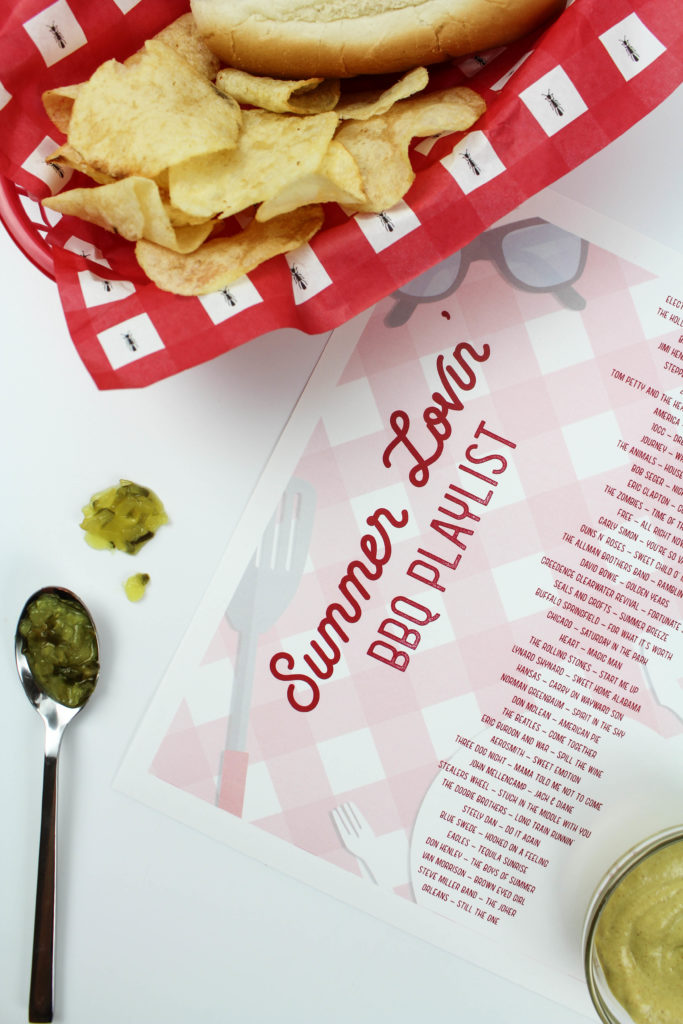 I love BBQ's because they are easy to throw together, casual, and fun! You can expand your entertaining space outside and don't have to worry about getting every inch of your house clean when friends and family come over. (Clean the bathrooms and shut the doors to every other room. I won't tell).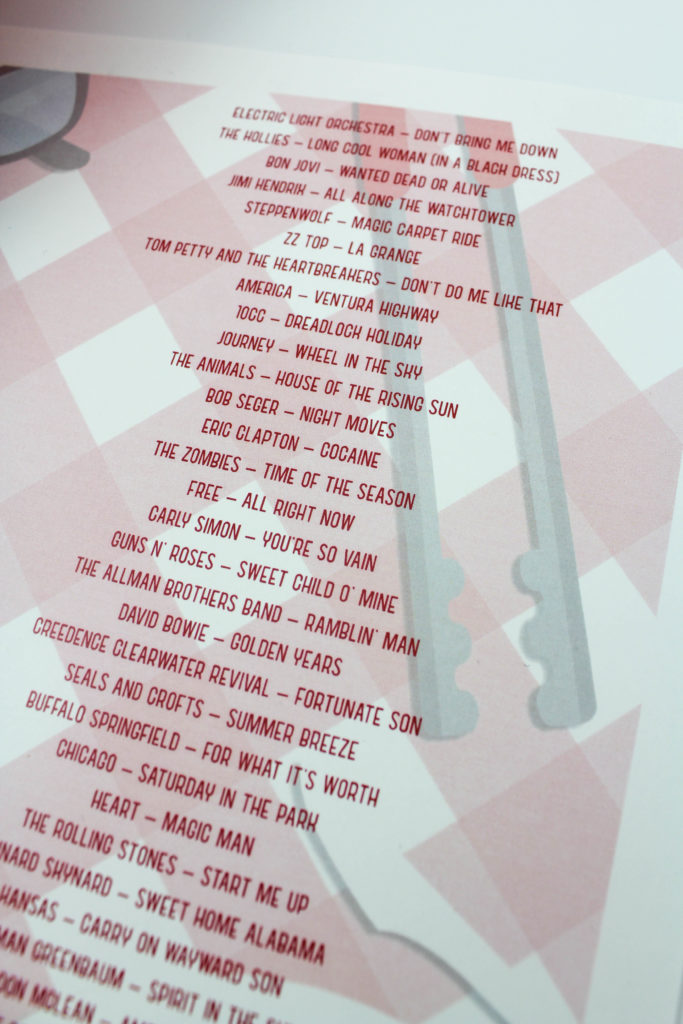 With a fuss-free menu and drinks on ice, you'll have time to enjoy the summer heat with your guests. But what's going to get everyone in the mood to celebrate? A great playlist. Duh. America, Bon Jovi, Chicago, the Eagles, and many more, the gang's all here on this playlist. Get ready to sip cold beer, bbq some burgers and dogs, and play some outdoor lawn games too! Don't forget the popsicles!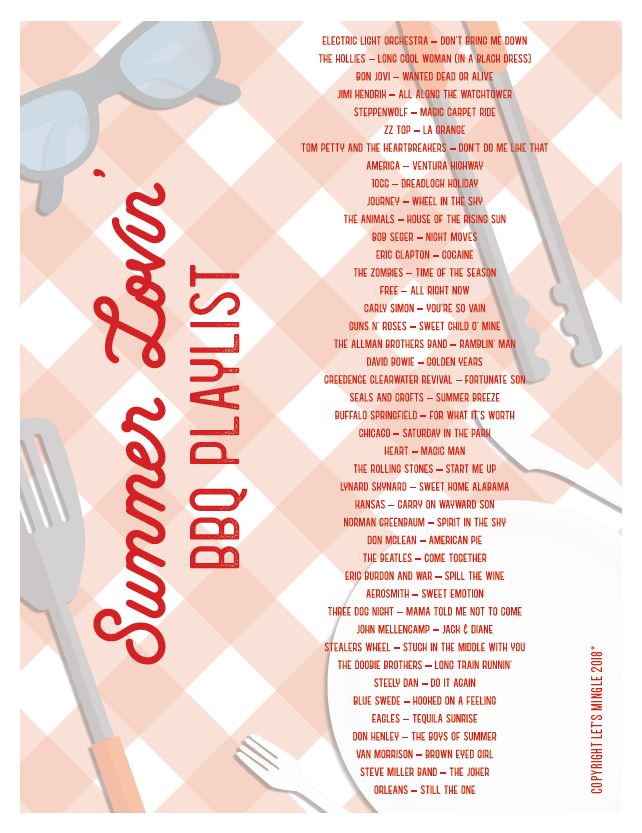 You can download the printable summer BBQ playlist here, or just pin the image above to reference later.
You can also listen directly from Spotify below: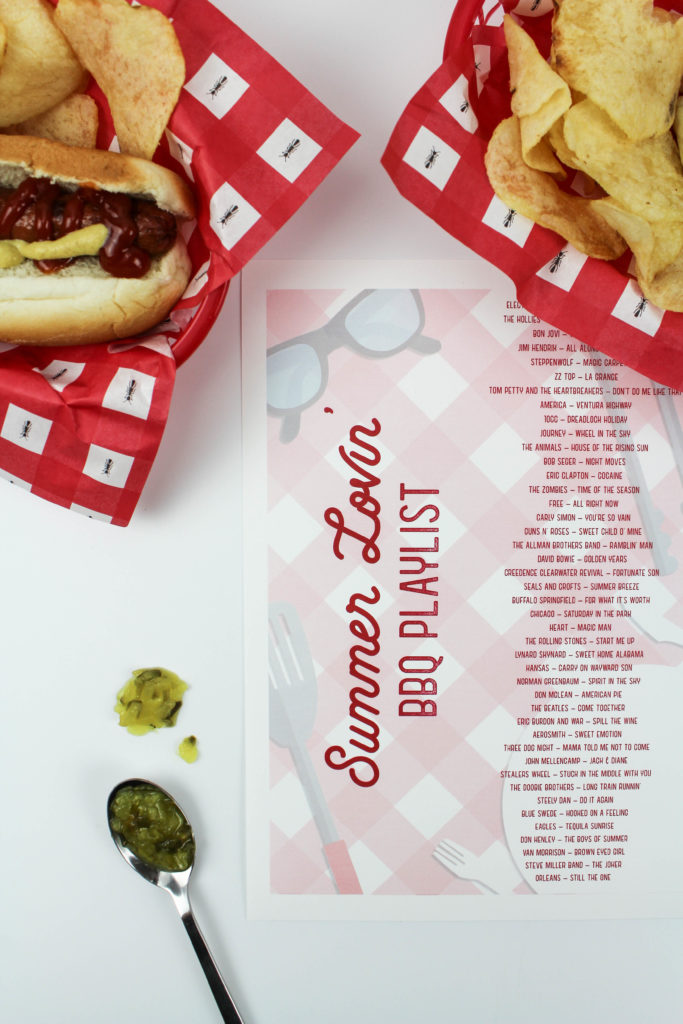 Now get to grillin'!