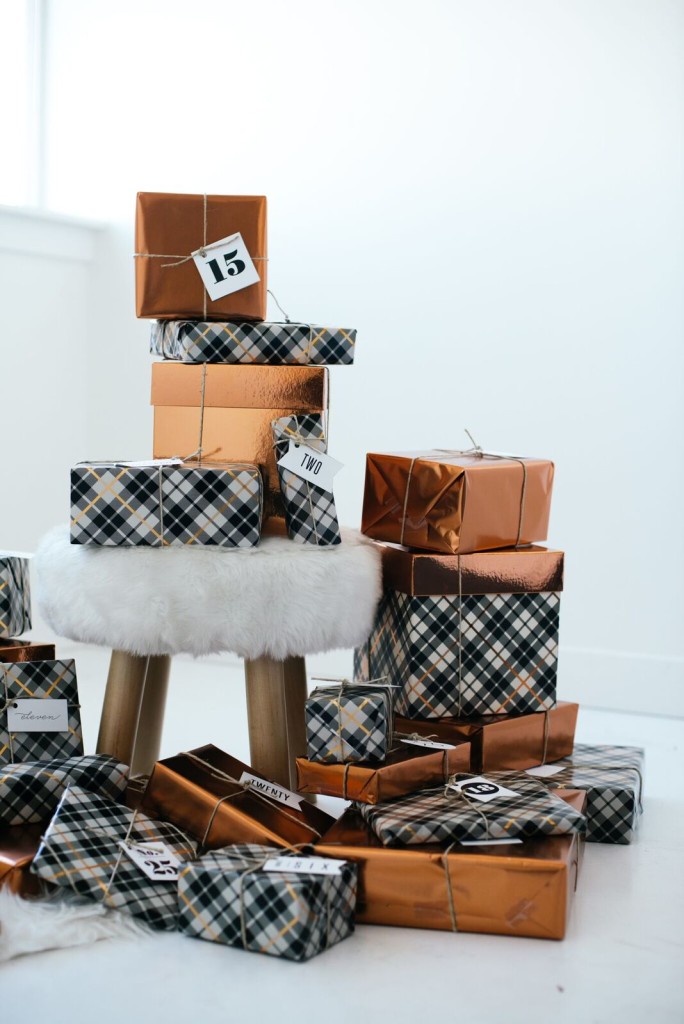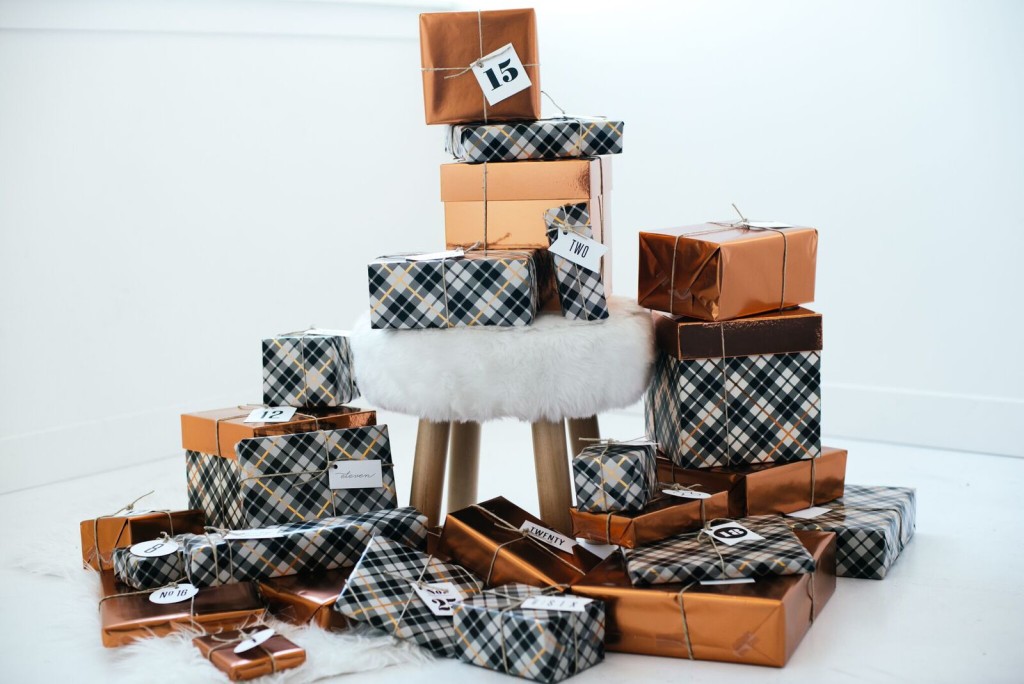 I love the idea of an Advent Calendar. A tiny little countdown to Christmas that gets kids and adults alike excited for the upcoming holidays.
I am all about starting new traditions and keeping old ones going and an advent calendar is the perfect way to get into the spirit of the holiday season early, and to do it with family or friends too. (Or alone, if the calendar happens to be filled with chocolates 😉
But, the advent idea can go much farther than just a traditional calendar too. Last year I decided to put together an advent calendar gift for some friends that live farther away that I can't see as often as I would like. I picked out 25 different gifts, one for each day leading up to Christmas, and then wrapped them and attached different numbers to each package. They opened one gift everyday, starting on December 1st and ending on Christmas!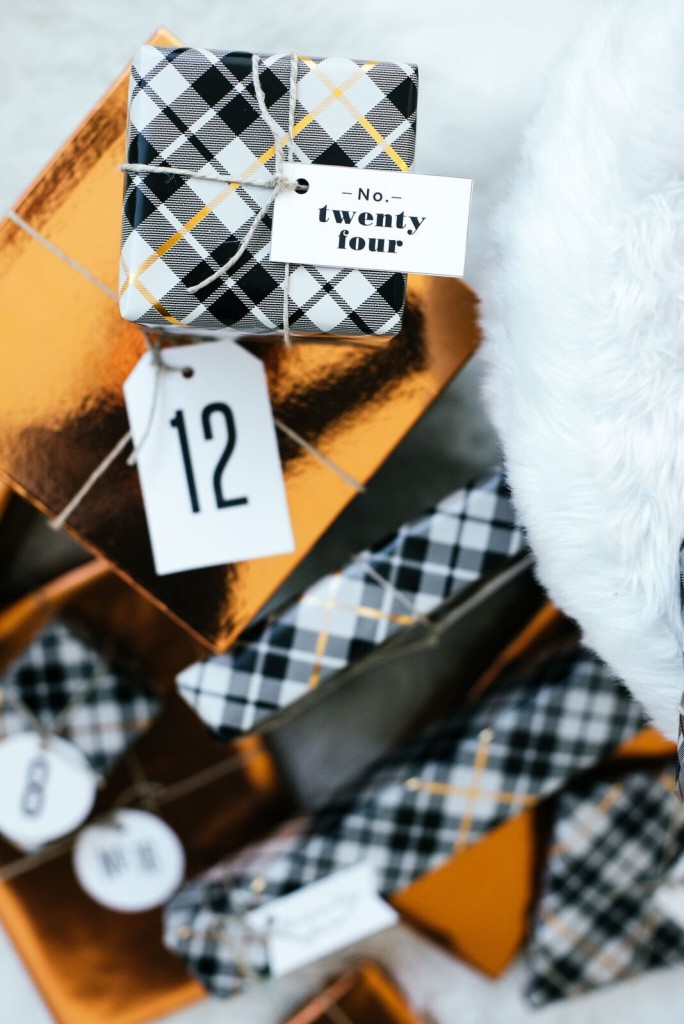 I had a blast shopping for each gift, wrapping them all up, picking the order that they'd be opened, and tying on the corresponding tag and ribbon for each day. (The shopping was definitely the most fun).
So this year, I created some modern and fun printable advent calendar gift tags to share, just in case you've been bit by the advent bug too and want to spread a little holiday joy for someone this year! And I know that it's not even Thanksgiving yet, but this gift idea does take a little bit more time to plan than a traditional gift, and they all need to be delivered by December 1st, at the latest, so that they can start being opened. (If possible, I like to drop them off a few days before).