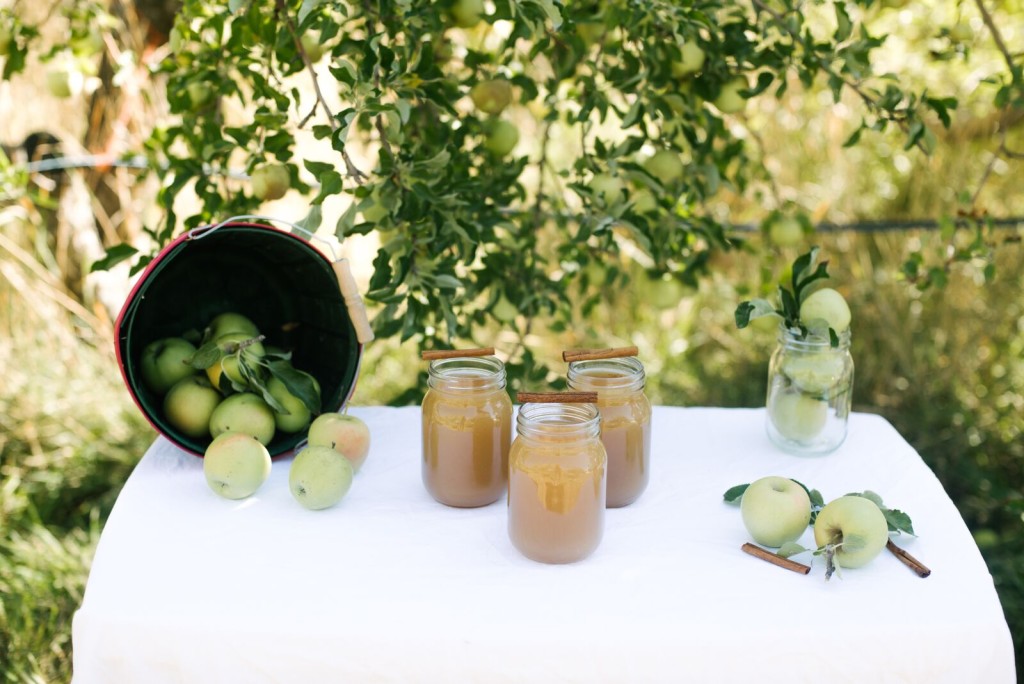 Today is the first day of Fall and I couldn't be more thrilled!
It's definitely my favorite season by far. Crisp evenings, crunchy leaves, pumpkin flavored everything, and Halloween!
One of the things I missed out on last year, was picking fresh apples at an orchard. It was on my bucket list for the season, but I waited too long and missed out. For future reference, the middle of October is too late!
This year, I wasn't about to let that happen! There are waaaaay too many things I want to make with them 😉
One of the most popular drinks of the season (Cough, cough, the pumpkin spice latte) seems to take center stage over the next few months, but I feel like there are a few drinks that lose the limelight and shouldn't!
Homemade apple cider is one of them and a perfect excuse to take a trip to the orchard for too!