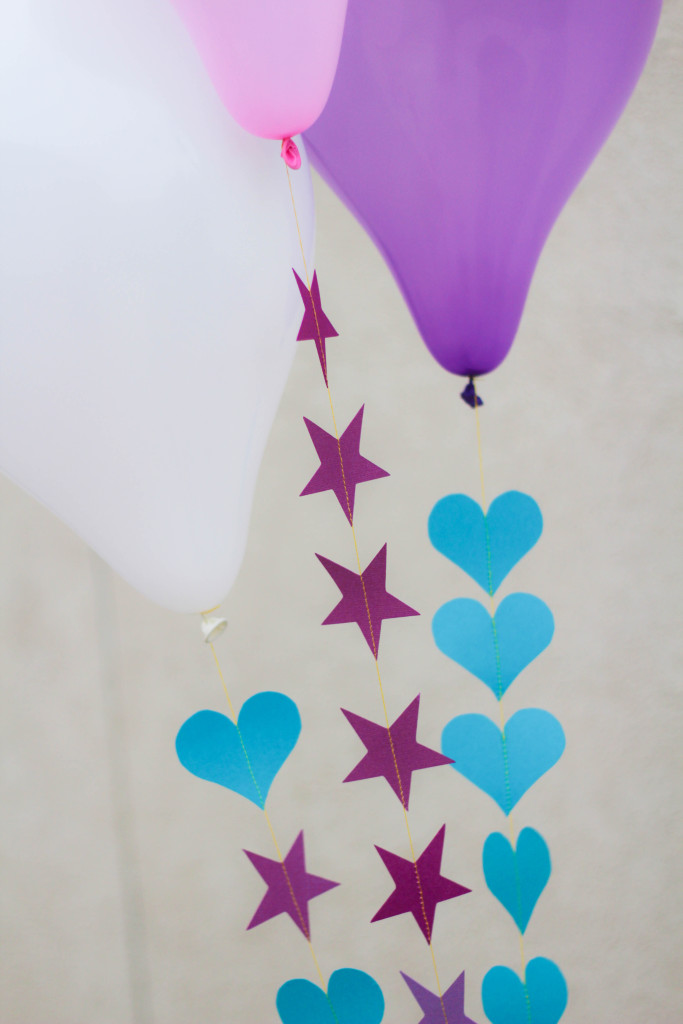 There's just something about balloons.
As much as I try to hate them or try to convince myself that they have past their prime, they always seem to do something that makes me fall for them all over again. (Yep, still talking about balloons here).
They add the perfect touch to a birthday party and seem to make photos so much more fun.
There are SO many fun ways to elevate (no pun intended) them and make them a bit more fancy or fun.
Today, I'm sharing a really easy and quick way to add a bit of personality to them by adding a DIY balloon garland! And the best part…? All you need to pull it off is a sewing machine!