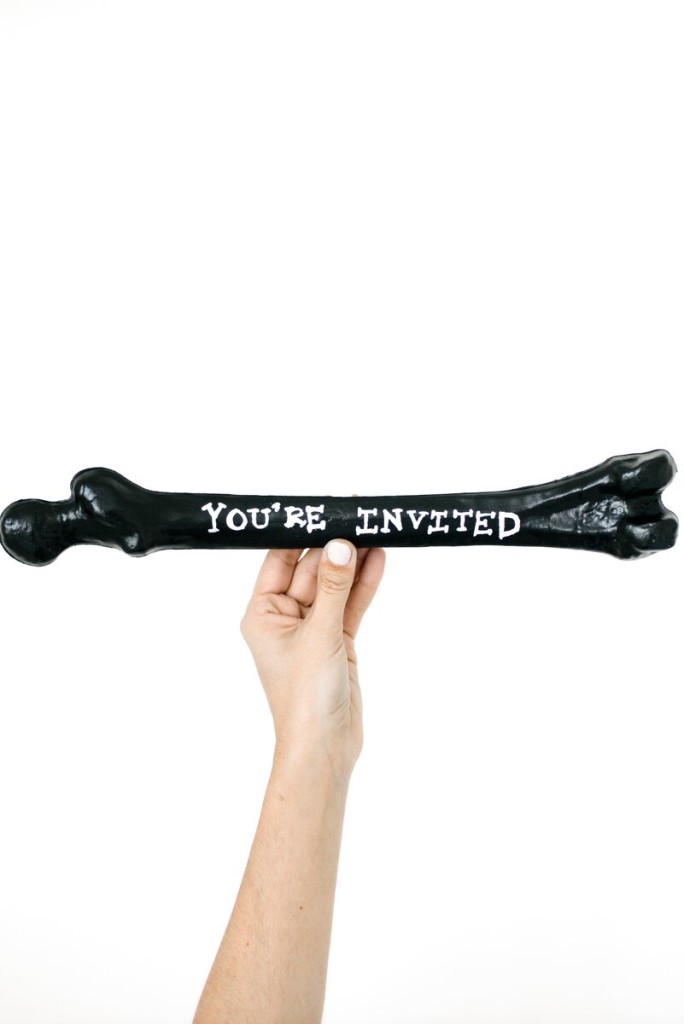 October is here and I am so ready to deck out the blog with all things creepy, spooky, scary, and fun!
Halloween is my favorite month and I like to go big with everything and emerse myself in the horrer filled month.
It's definitely not for everyone, but I hope that along the next few weeks, I can turn you into a fan with some of my halloween inspired ideas.
My husband and I throw a giant halloween party every other year and go all out with a new theme each time.
One of my very favorite parts of the party is the invitation. It's the first impression guests have of what the new theme is and it's a way to get everyone really pumped up about the event.
I love keeping people guessing and really try to think outside the box when it comes to the actual invite. I don't usually mail a normal invitation. I like to get really creative and use other things that you'd never normally think of. I've also figured out that you can mail A LOT of really random shapes, sizes, and boxes with the Post Office! 😉
Have you seen the bag of bones in your local halloween or big box store? They store them in the halloween section and are that really gross brownish colors. The set usually comes with a few long bones, some feet, hands, and a skull.
I saw them sitting in the aisle and decided they were perfect to dress up for a fantastically creepy hallween bone invitation!