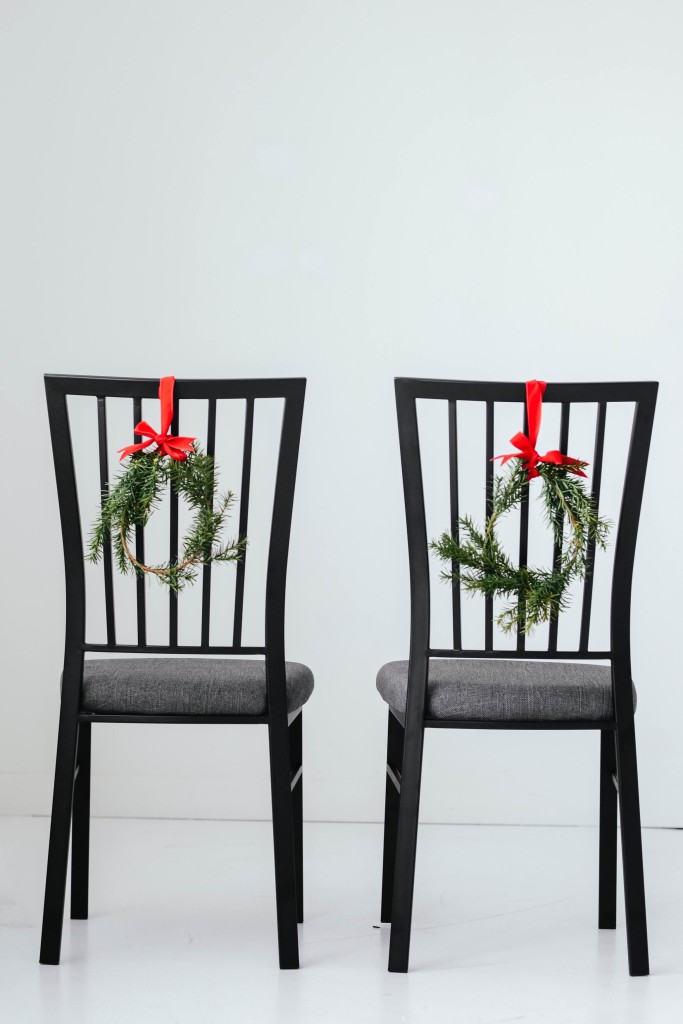 Is it just me, or does this week seem to be going by unusually fast? I'm consistently seem to be a day behind and I've been struggling with keeping track of which day I'm waking up to. I'm just going to blame my loss of sanity on the crazy schedules that I'm living in right now. Work schedules, blog schedules, and personal schedules all see to be all over this place this month with the busy holiday events that are taking place.
If you're living in temporary madness like me, it could be hard to put together details for your own little get together, but I'm sharing a super easy tutorial today that you can literally forget to do until the day you need to decorate. (It's that quick and easy!)
It's one thing to think about the decor for your home, or table, but there's an easy way you can bring a little bit of "festiveness" (is that even a word?) to your party chairs too!
These easy holiday chair wreaths are simple to make, only use a few supplies (3!) and you can find the greenery in your own backyard!