It's always a good idea to serve some sweet options to balance out all of the salt that's usually served on game day. This chocolate brownie football cheese ball will do just that!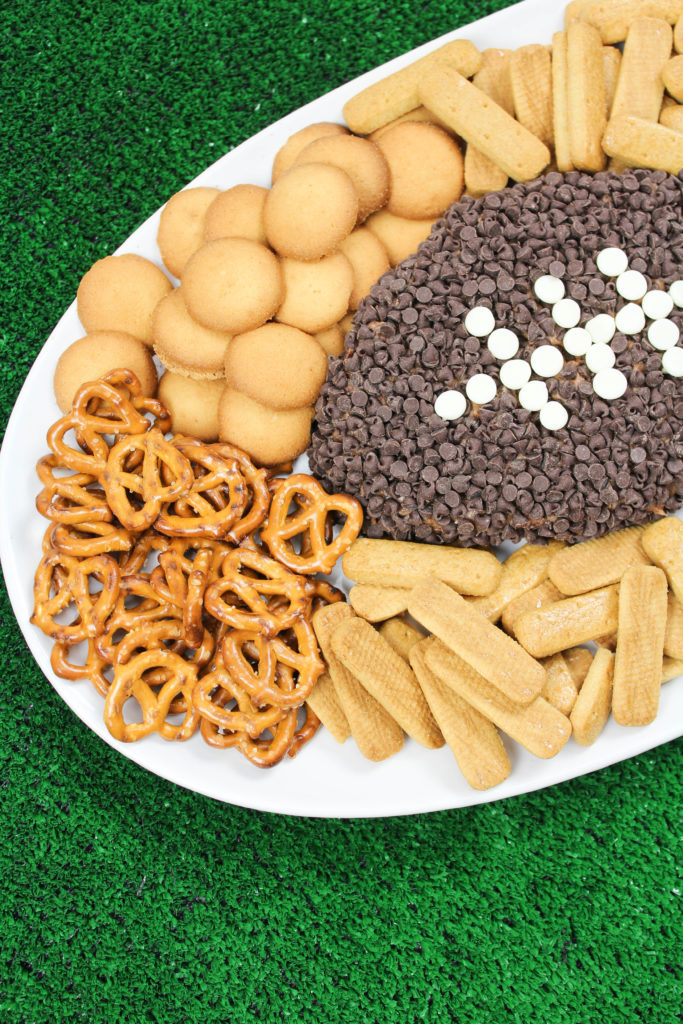 I'm pretty excited. The big game is almost here and I'm definitely looking forward to it, except for the fact that my team didn't even make it to the playoffs (Ravens, you let me down guys). Either way, I'm a sports girl. I'll be cheering on the underdog and stuffing my face full of delicious snacks, because if your team's not playing, isn't that the whole point?
Sure, someone usually brings the chips, the dips, the beer, and the smoked sausages, but you can become the new snack MVP by bringing something a little sweeter for the occasion…a yummy chocolate brownie football cheese ball!