This recipe for mini key lime pie cheesecakes is the perfect dessert for the non-chocolate lover in your life for Valentine's Day this year. And they are heart shaped too!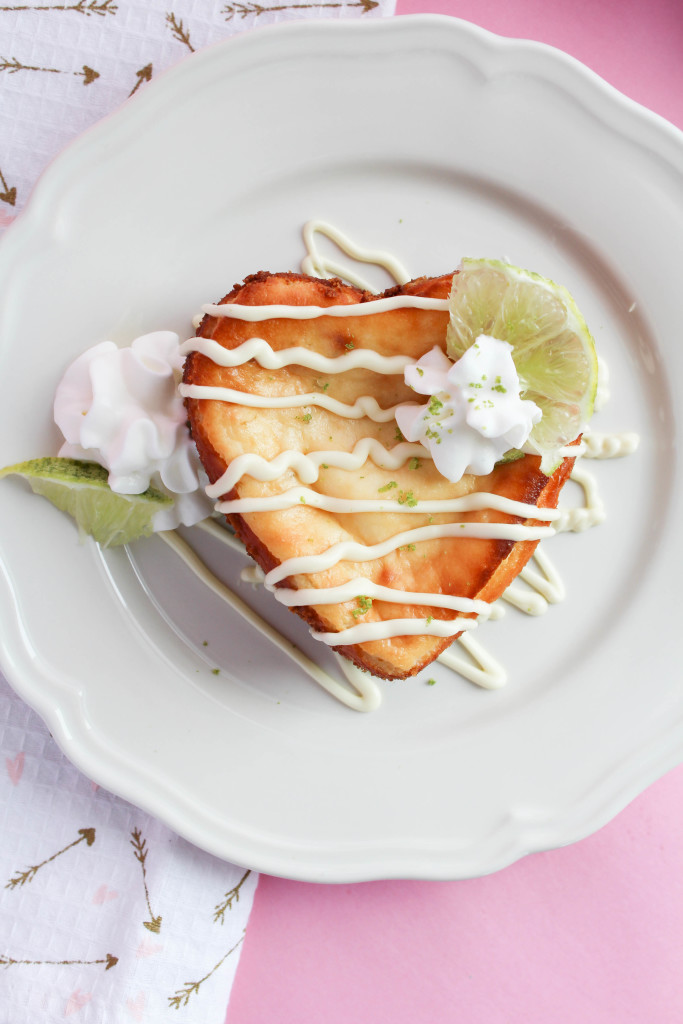 If you guys haven't figured out that I have an obsession with all things mini by now, I'm lucky. Things in mini form are just so much cuter and more delish for some reason too. Don't ask me why, but it's true. If you throw in a heart shape on top of that, it's all over.
Valentine's Day usually involves a whole lot of chocolate covered everything, but there's no reason why you can't pave your own road and go with something unique for a V-Day dessert. And, of course, I come prepared to help you guys out.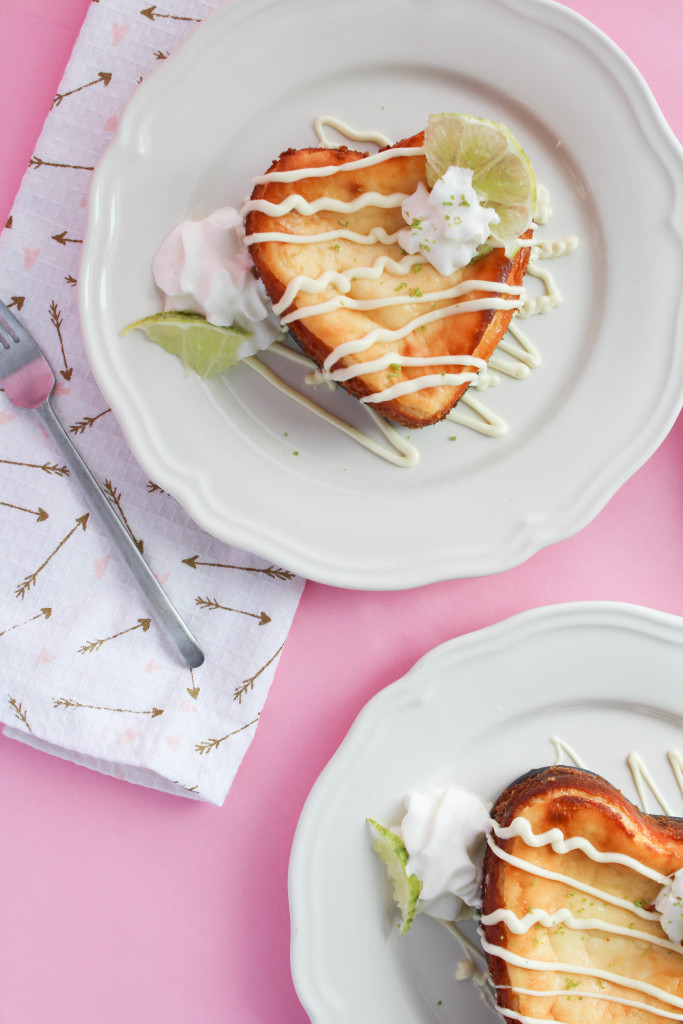 Today's post is all about citrus! Who needs chocolate anyways? (Just kidding chocolate, I love you.) I'm making mini key lime pie cheesecakes. But not just any old mini key lime pie cheesecakes….mini heart shaped key lime pie cheesecakes!