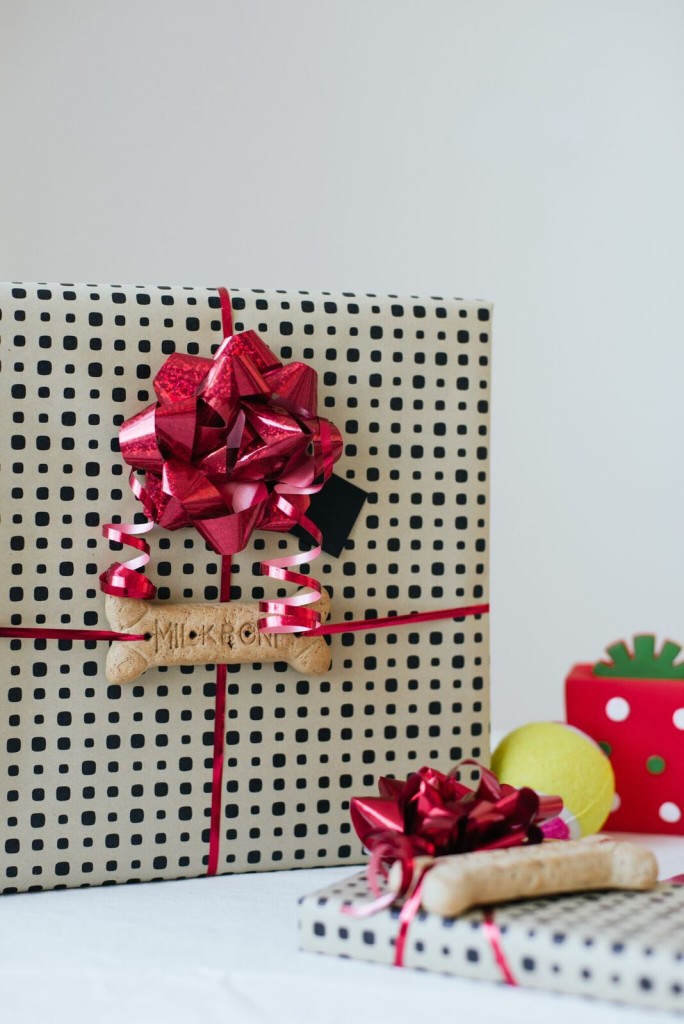 I don't know if I'm crazy or normal, but I may hang stockings up for my dogs for Christmas…and I may also plan special meals for them on holidays…I might have also just purchased dog ice cream too. Crazy…? Yeah, probably.
Either way, crazy or not, today's post is a fun and easy way to add a little more pizzaz to your pet gifts this year for the holidays! It also makes a really cute gift wrapping idea for and friends or family members with dogs too, because you don't want to forget about them, right?
This dog bone gift wrapping idea is fun and easy enough for anyone to do. And you could even use your own homemade dog biscuit recipe if you're feeling extra jazzy.