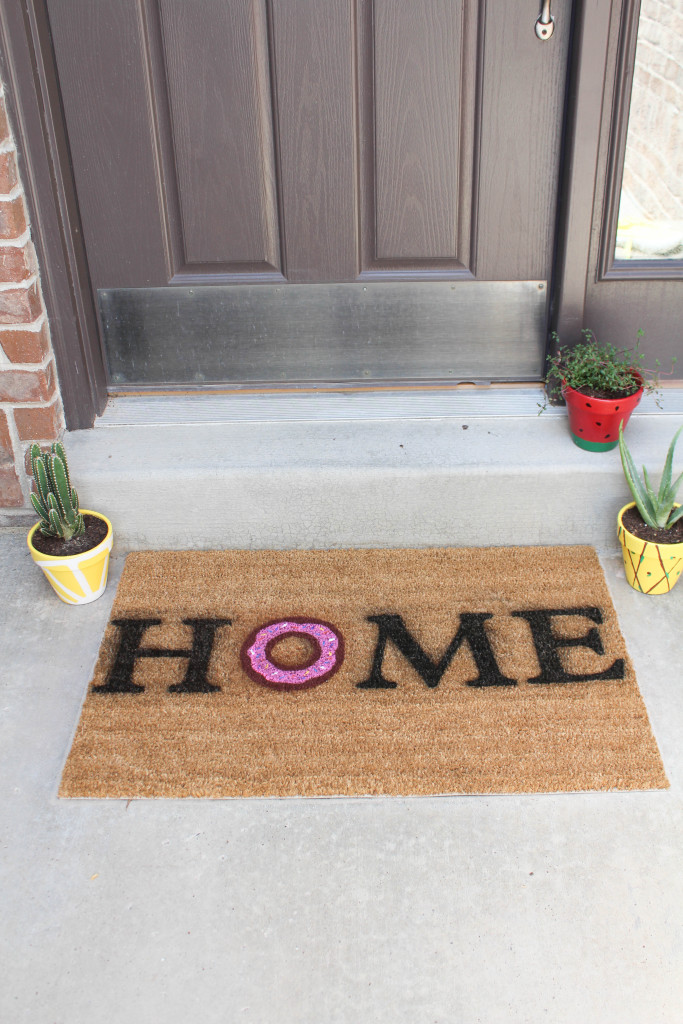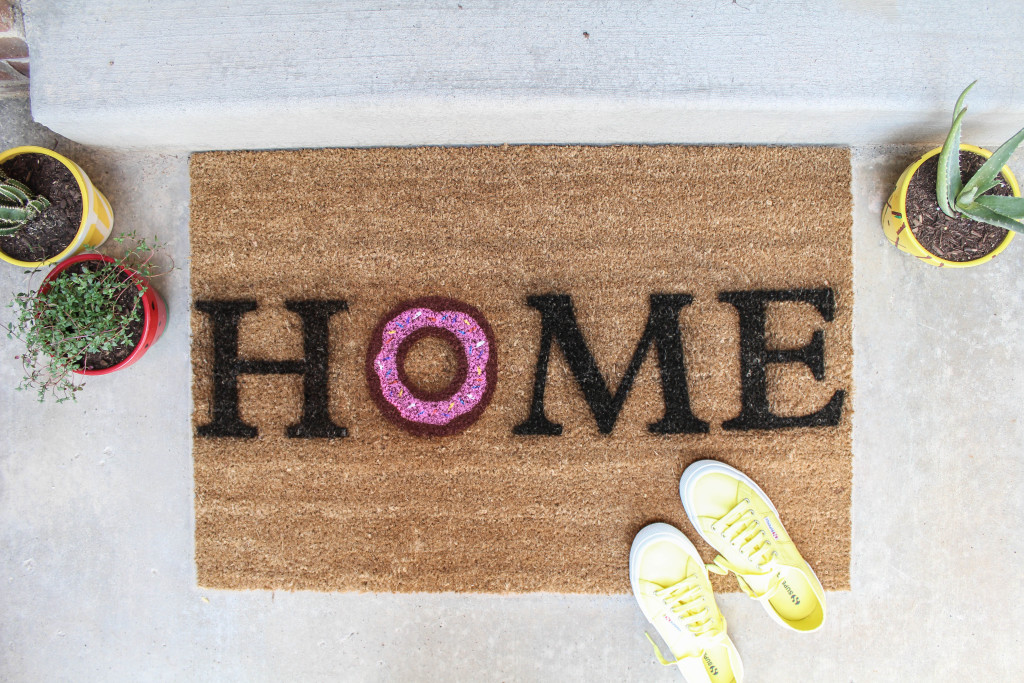 (DIY fruit planters. Cute runners). 
I'll use any excuse I can to get a donut into a DIY project. Donuts might just be my favorite thing ever and if they are covered in sprinkles to boot, I'm a goner. No really…ask my sister how many donut runs we tend to make on the regular. Probably more than I'd like to admit…
I've been on the look out for a new door mat, pretty much all winter, since our weather was so mild this year. Usually, the snow tends to hide my lack of curb appeal in the colder months but not this year. Our old mat has been staring me in the face for months! It's falling apart and I'm just slightly embarrassed to say that it might be rocking christmas colors at this very moment. (How did May get here already?!).
Turns out, the cutest mats that I'd seen were all DIY ones. So, of course, I committed to making my own and I can't say that I'm mad about the results. I even heard the hubs say it was "cute". That's a total win in my book.
This DIY donut door mat was soooo easy to make and you could easily do it in an afternoon too.