Is Fido turning another year older? This dog birthday cake recipe is super easy to make and will get you two paws up from your furry friend!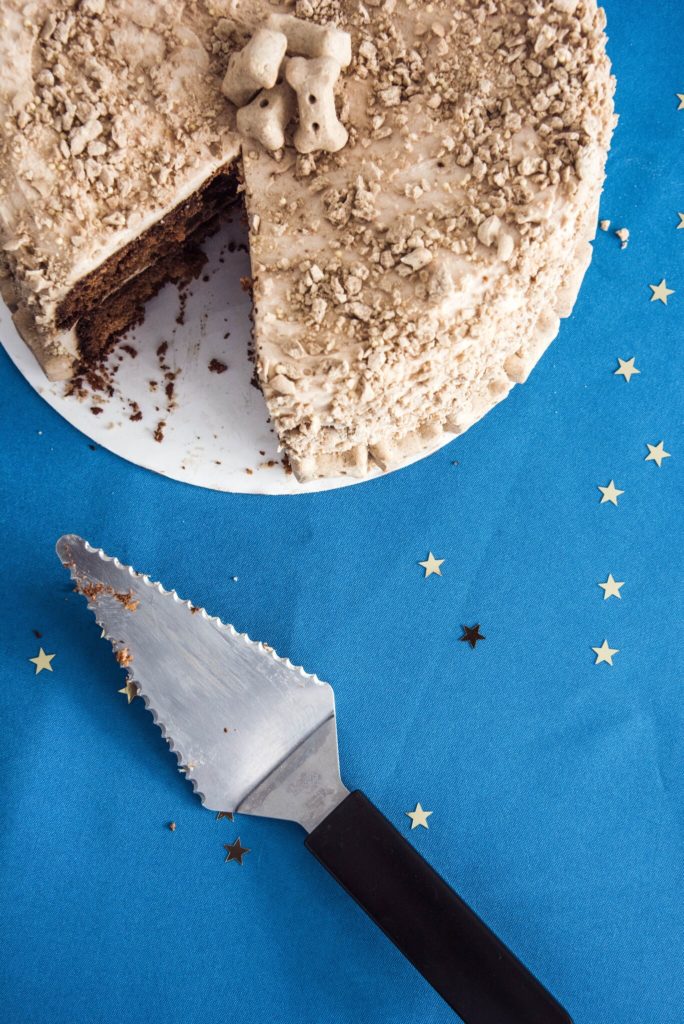 I'm definitely a dog person. I have been my whole life. I'm also a birthday person. Maybe not so much that whole part about turning another year older, but I do love any excuse to get together with friends and family and celebrate over cake, because…CAKE. Enough said there. (And, just for the record, a birthday is not a birthday without cake!) So, as much as my own dogs are a part of my family, you can bet that I'm going to celebrate their yearly milestones too!
Today's dog birthday cake recipe has been given two paws up by my own pugs and is really easy to make. I'm sure the pups in your life will be just as happy to turn another year older too, if they know this cake is on the menu!